My Sandwich
Here its my Sandwich.
---
Last night i Made
#Sandwichnight
A couple of friend and my girlfriend came to my home becouse they know that saturdays i like to Cook.
---
Well we all going to watch a movie but them look at me and i know its time to Cook Hahaha i summit them to a chalenge by
@jaybird
that its
#steemitsandwichcontest
hope you all like it.
---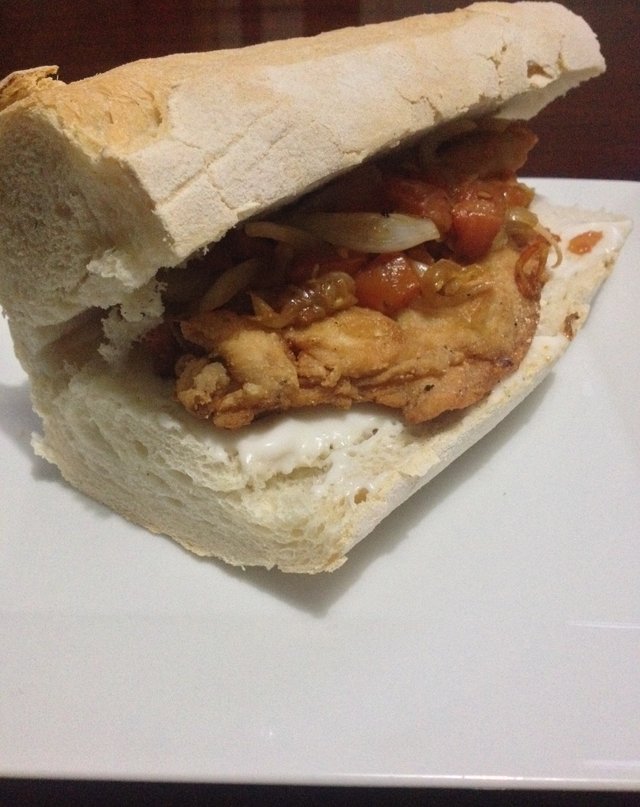 ---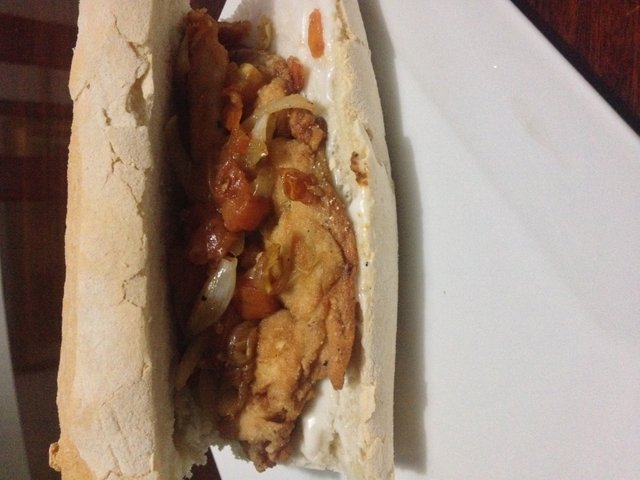 It contains:
---
1- Italian bread
2- Fry chicken, ( only the breast )
The bater of the chicken was, salt, Pepper, orégano, flour, corn flour, and maizen.
3- Mayonaise garlic that i Made whit blue cheese.
4- yellow cheese inside the chicken.
5- Mix of to tomate, garlic, onion, paprika, ají dulce, and bacon sauce.
---
This photos A take them whit my iPhone, i was tired in the end. If you like it let me know.