Complete foods in a more familiar form are much needed in order to make the concept of complete food more mainstream.
Queal took a shot at mainstream adoption with there 'Ready' instant oatmeal. Obviously, it has added complete food.
And as much as I like the idea of instant oatmeal I'm not super down with the outcome of this product. It just does not come close to the oatmeal + complete food that I make myself.
I think it has to do with the added flavors. In my experience oatmeal is supposed to taste quite neutral, with very subtle hints of cinnamon, lemon zest or honey. Just a hint of it is enough the create the right flavors.
But as wel all know, debating tastes is an endless path without a solid conclusion.
Bottom line: great move by Queal, perhaps make a neutral version and let people add there own flavors?
Thnx for watching & reading. Peace!
Queal Ready
https://queal.com/shop/ready/
---
🌐 S O C I A L S
◆ Website: https://www.futurefood.io/
◆ YouTube: https://www.youtube.com/c/FutureFood_io
◆ Instagram: https://www.instagram.com/futurefood.io
◆ Steemit: https://steemit.com/@futurefood
◆ Facebook: https://www.facebook.com/pg/futurefood.io
🤙 BTC: 1NwZcZz4vdPXnqTAozqoAJm7J56uXe1Gya
🌀 Titles & graphics: https://unknown-space.hotglue.me/
🎵 M U S I C
◆ Chill Hop - https://chillhop.bandcamp.com/
---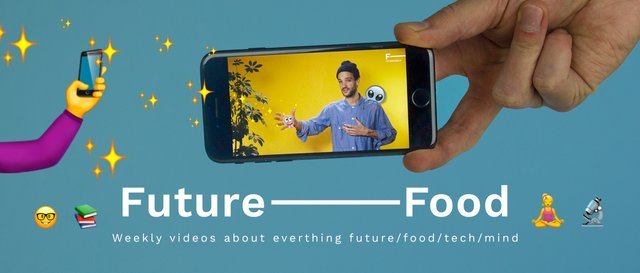 📌 I don't have a medical background. I am not a nutritionist. I'm an autodidact and obtain all my knowledge through personal research. I also value anecdotal evidence. None of the information I provide should be viewed as a guideline or advice.