Hey Steemian,
It's the season of cherries, sour cherries and forest fruits.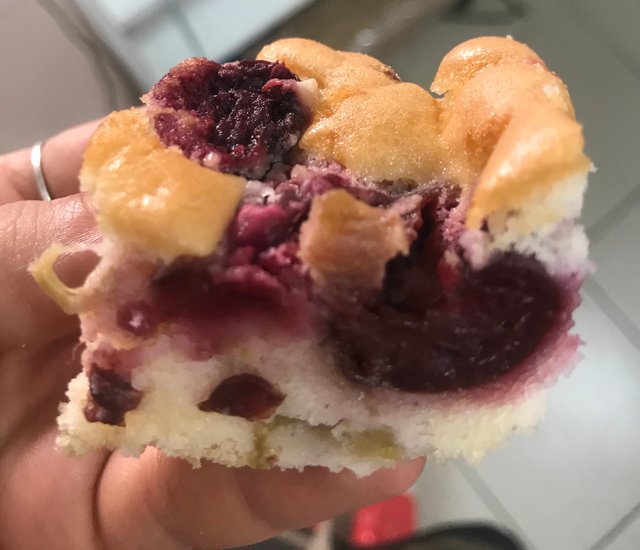 My favorite dessert this time of the year is fruit cake. I made a combination of rhubarb and sour cherry.
You will need 8 eggs, 200 g sugar, 200g flour, 160 ml sunflower oil, vanilla extract and 1 kilo of fruits, baking powder.
Beat well the egg whites with sugar until you have a meringue.
Add tge egg yolks. Then, flour with baking powder on a medium speed.
Add oil.
In a tray, pour the batter and top it with fruits. A lOT!
Bake for 40 minutes or until a skewer comes clean.
Be careful with this cake, it's fluffy and delicious. ADDICTIVE!
Yours,
FoxxyCat