Hey Steemian,
Though my favorite salad for this time of the year is with tomatoes, cucumbers and onions (lots of), I want to have also another option. So, I remembered that I should try again this salad.
It's creamy and filling.
Also, delicious (of, course). Everything I cook is beyond delicious.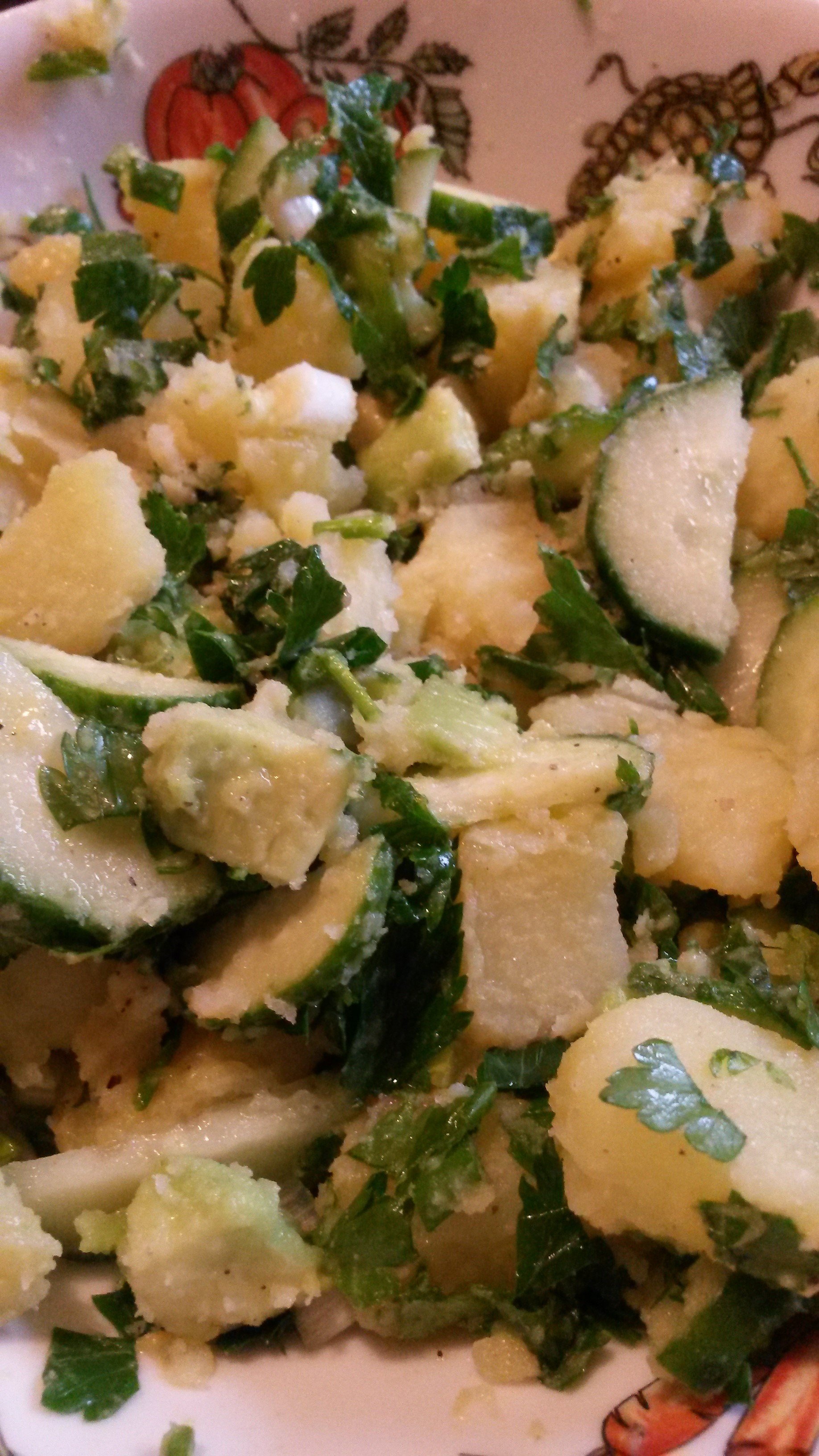 You will need:
potatoes boiled
one avocado
mustard
honey
cucumbers
onions
parsley
salt and pepper
olive oil
a spoon of lemon juice
Boil the potatoes.
Chop the veggies.
Cut the potatoes when they're still warm.
Mix together all the ingredients and serve.
Enjoy,
FoxxyCat