Hey Steemian,
We all love bagels, right?! That bun with its dense, chewy and sweet interior and perfect for breakfast or brunches.
Most of the recipe contain malt and boiled in sweet water. If you don't have the malt, you can use sugar/honey or maple syrup. Do not worry! The taste and texture are the same.
For this recipe, I simplified as much as I could the steps.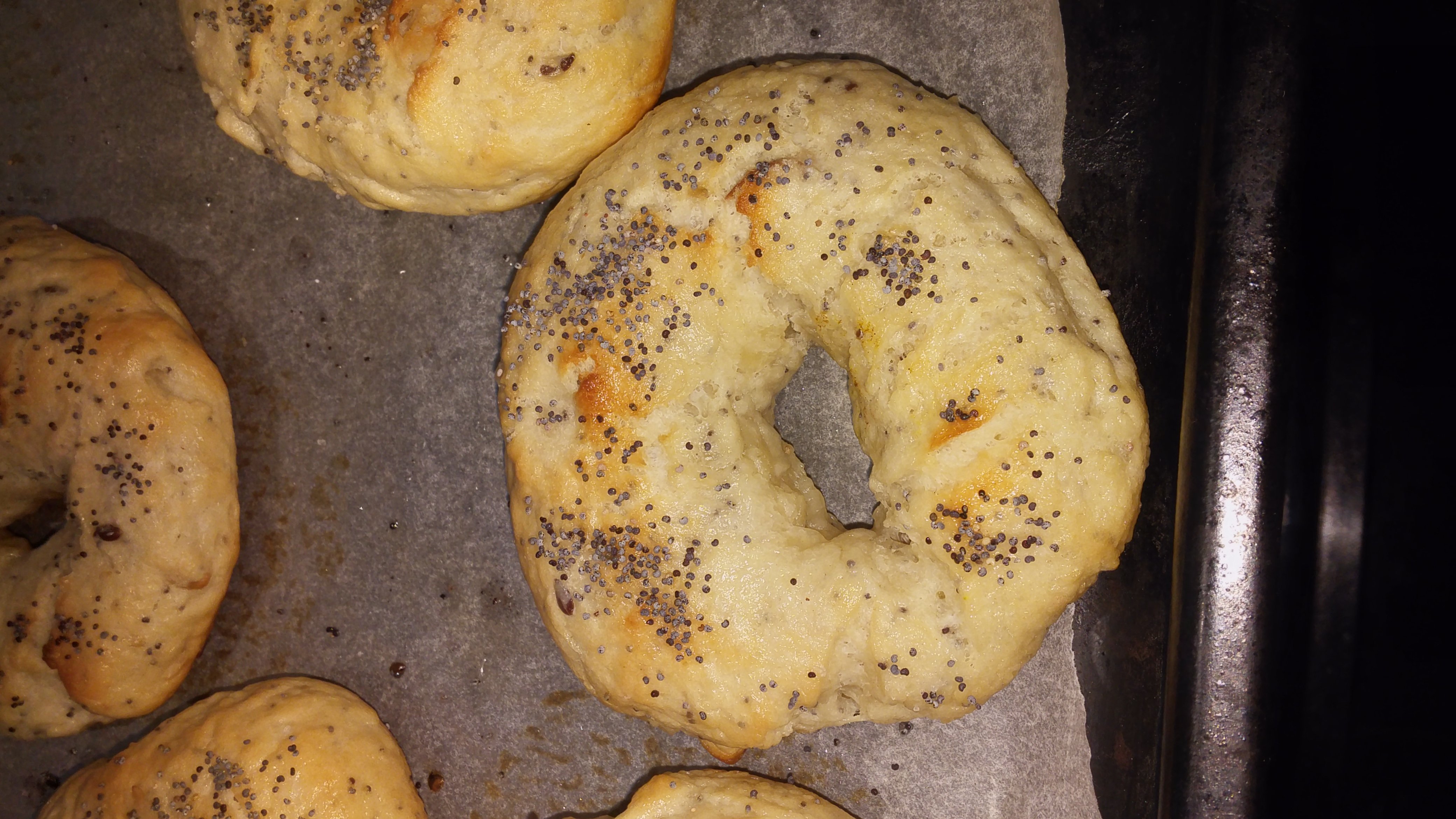 You will need:
7 g dried yeast
100 ml water
50 g of sugar/honey/maple syrup
10 g salt
450 g flours
seeds to sprinkle
water to boil them
Mix the sugar, dried yeast and 100 ml water. Let it rest for 10 minutes.
Mix the flour with salt and then add to the yeast mixture into it.
Slowly, stir until well combined. Knead to dough until it is smooth and elastic.
Now, cover it with a towel and let rise for 1 hour.
Bring the water to boil. REduce the heat, now roll the bagels and boil them until they float.
Sprinkle the seeds if you want. This time I used poppy seeds. They're so cuuuuutee.
Bake for 20 minutes until lightly golden.
So many steps but the result is sooo delicious!
Yours,
FoxxyCat