Nasi Uduk is one of the Betawi culinary culture which in Malay society is known as "fat rice". Betawi people enjoy rice uduk as breakfast menu.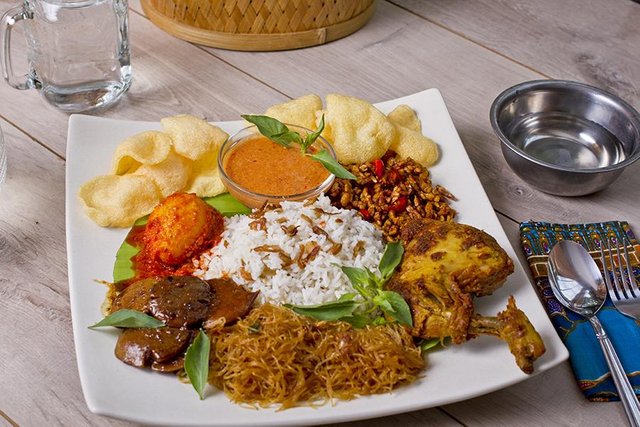 Nasi Uduk complete, ©ismed photography
Since the 14th century, Nasi Uduk came to the land of Sunda Kelapa (the name of Jakarta now) through trade routes. The origin of rice uduk brought from the Land of Malay. The Malay people on the island of Sumatra and then migrated to the island of Java.
Some mention that uduk rice comes from the Sundanese 'uduk' which means united or mixed. But some say that the name 'uduk' is etymologically has the meaning of the word 'hard'.
It is true, the first nasi uduk identical to the food sold in carts and can only be found in the market only. Nasi uduk first sold with banana leaf bases in Kebon Kacang area, Tanah Abang, Jakarta.
The menu of Nasi Uduk Betawi is stews (jengkol, tahu, tempe) balado egg, vermicelli, fried onion, crackers, peanut sauce. Even fried chicken, it becomes the main complement of uduk rice in other cities outside Jakarta.
Typically, sellers of rice trade between 6 to 10 am. People buy rice uduk to take home or eat on the spot. Usually wrapped in rice paper and newspaper coated. Most delicious when nasi uduk coated with banana leaves. Drinking warm fresh tea.
In Jakarta, the nasi uduk still sold by the Betawi heritage is down in Rawa Belong and Kebon Kacang areas. In these two areas is no longer a matter of tongue and stomach, but becomes the image or cap of the citizens of the city. For those in this area, selling uduk rice is a family business that brings in more than enough money. In a certain moment, nasi uduk can also be enjoyed as a dinner menu.
Especially lovers of traditional culinary, Nasi Uduk Jengkol is a menu that they often look for. For those who like jengkol menu, there is a delicious impression and increase appetite.
ehhhhh... yummi... :)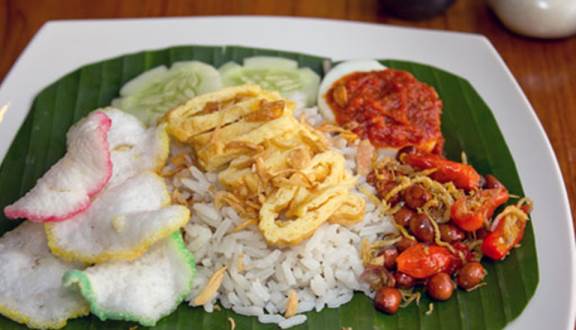 Nasi Uduk Simple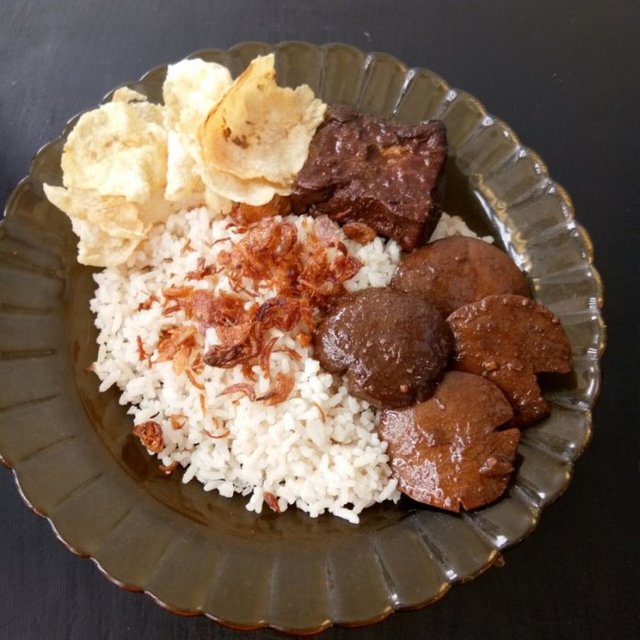 Nasi Uduk Jengkol