The rain continued for a long time,So can not bring children to play outdoors.Children at home painting, writing, watching TV ,,, and so on, a long time also feel very boring.Since I liked baking two years ago, the kids now liked to do baking with me.I often go with them to make bread, cakes, pizza, biscuits, and so on.Yesterday we made a cake roll, today we do green tea cookies, what tomorrow to do it? I have to think about it,Haha ,,, in short is to let the children's holiday life happy.
Cookies practice is very simple, but to do beautiful kiwi green tea cookies will some trouble.
Required materials: butter, powdered sugar, egg yolk, flour, green tea powder, black sesame seeds
practice methods: 1. Mix the butter and sugar powder, then add the egg yolk mix, then add flour kneaded into a dough.
2. Take most of the dough to join the green tea powder, rubbing into green tea dough.
3. Green tea dough pressed into a square, Yellow dough kneaded into strips, placed in the middle of the green dough, rolled up wrapped, frozen for an hour.
4. Take out the frozen long dough and cut into 5 cm thick slices.
5. Dip the water with a toothpick, then stick black sesame seeds, and then set a good.
6. into the oven, 170 degrees bake 15 minutes on it.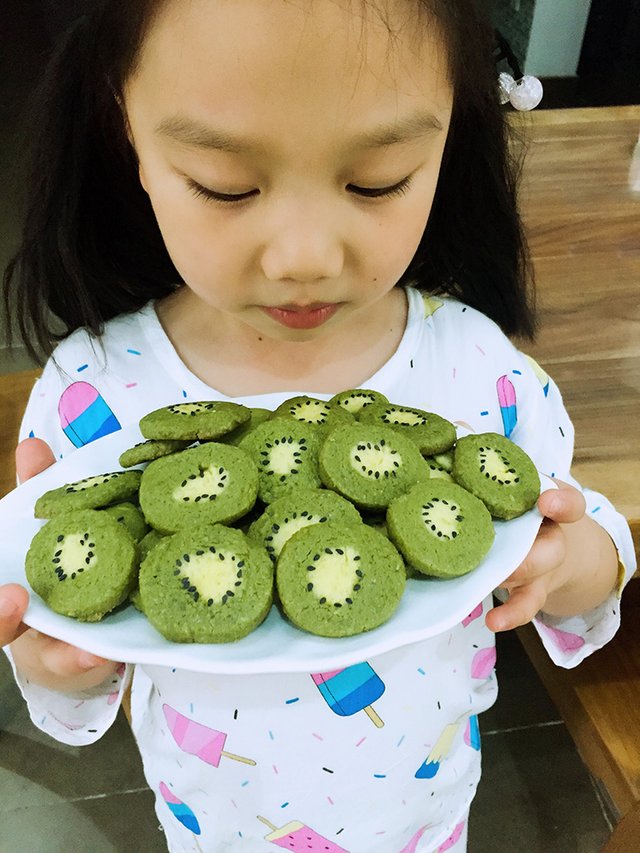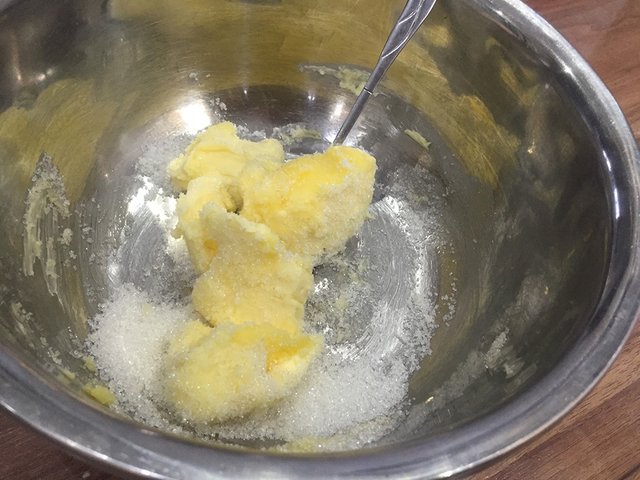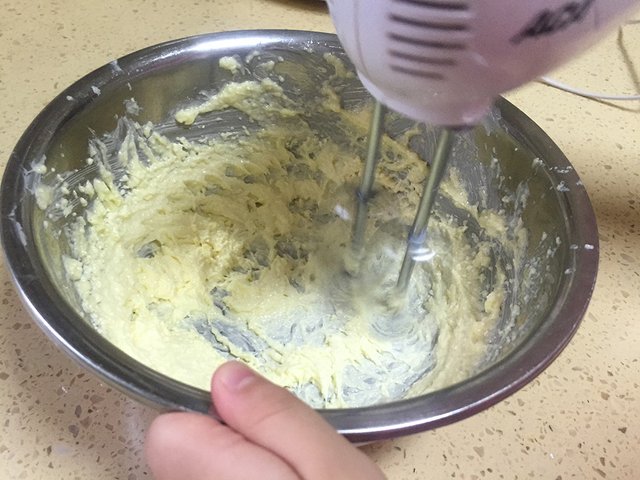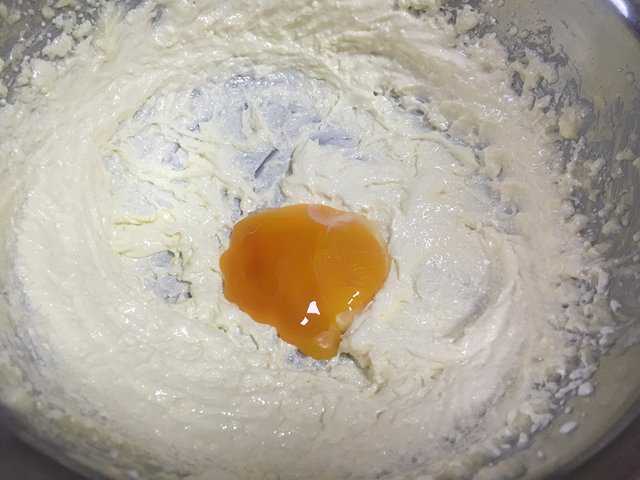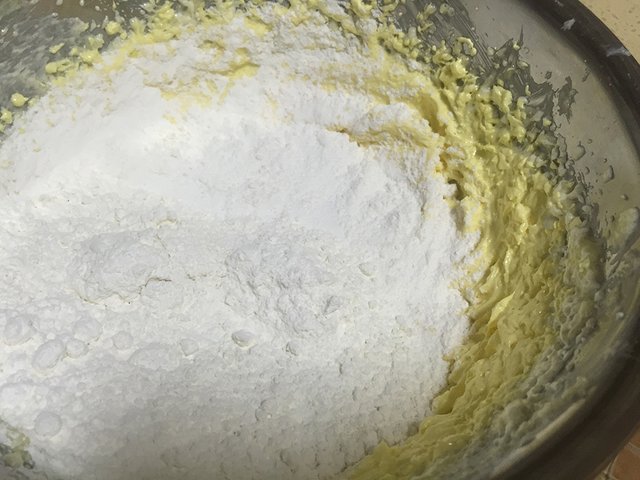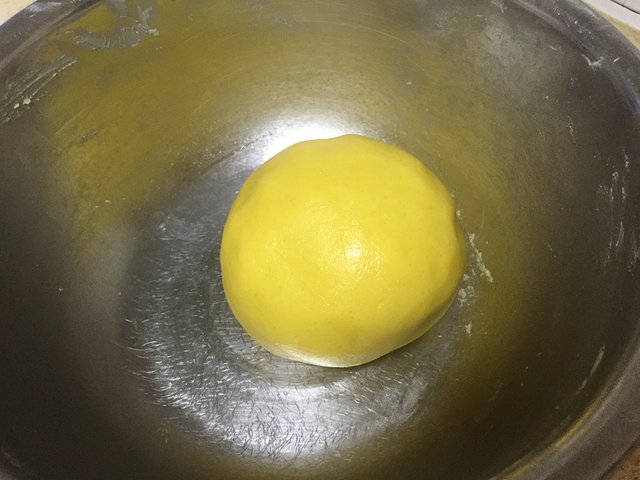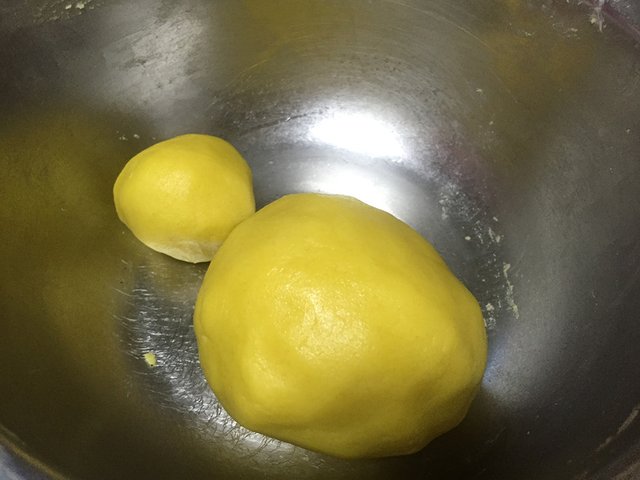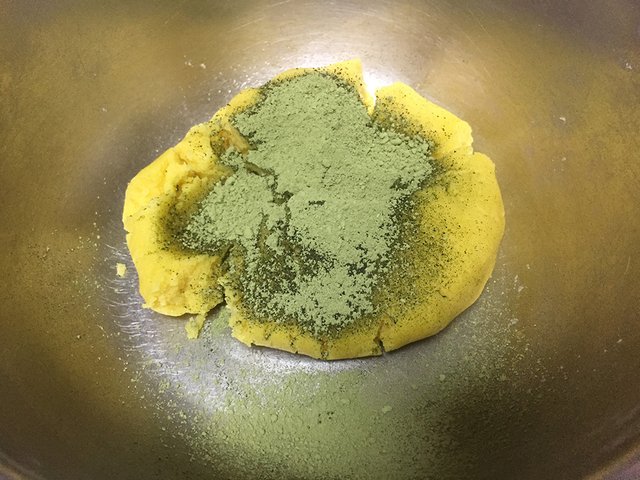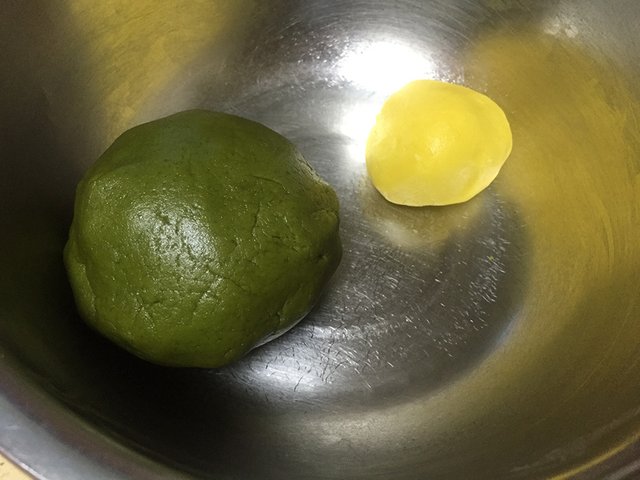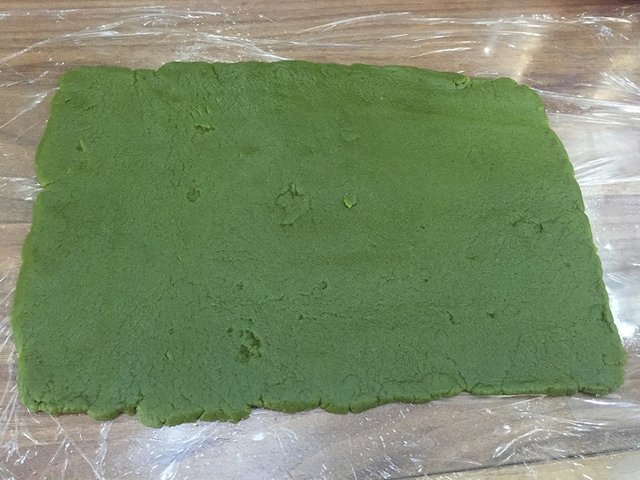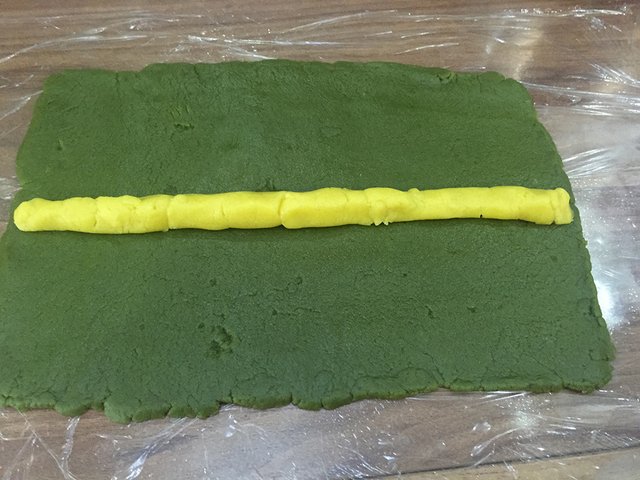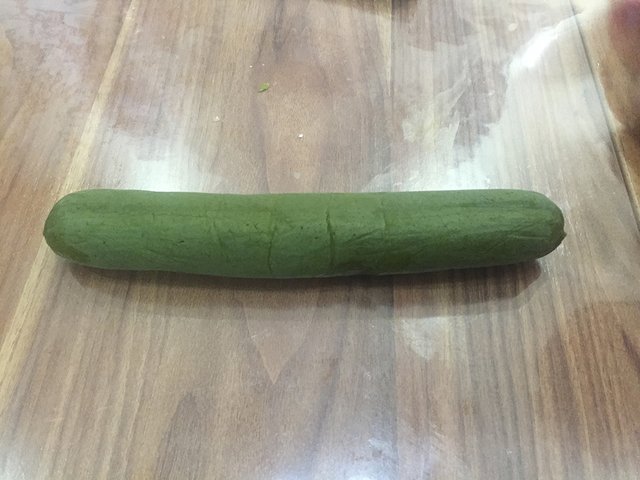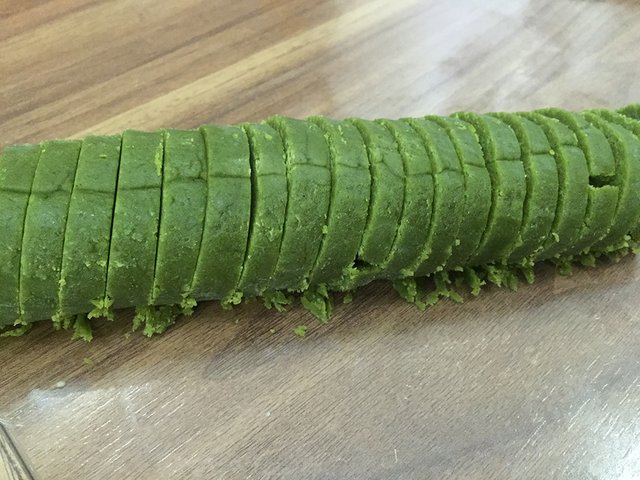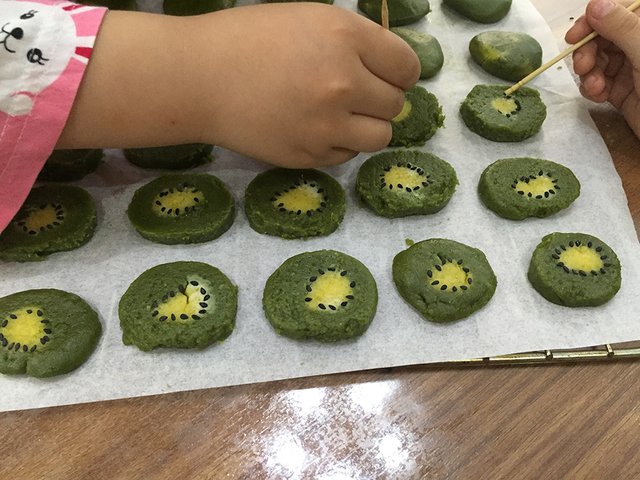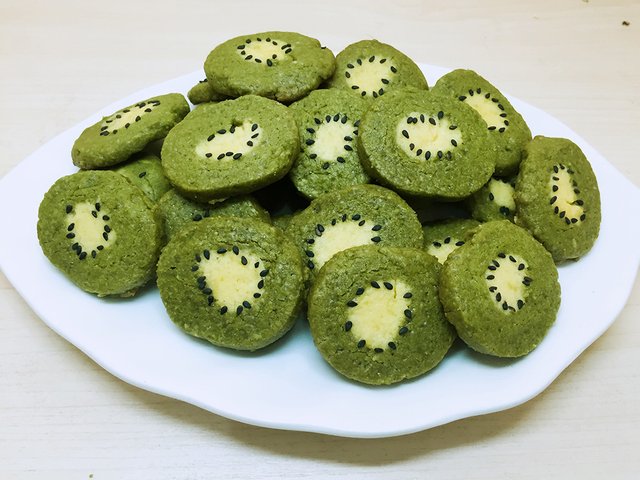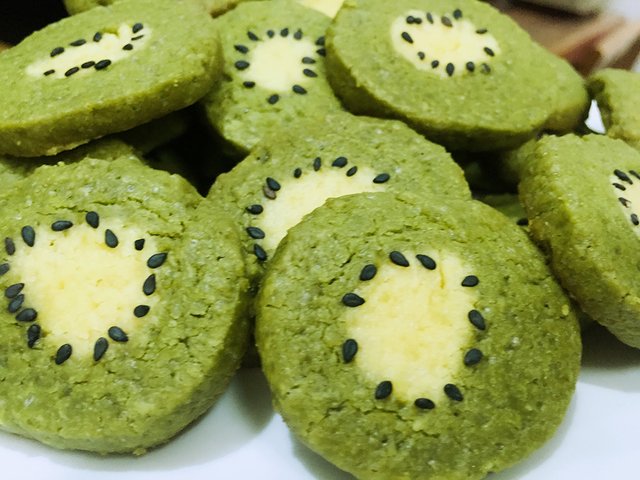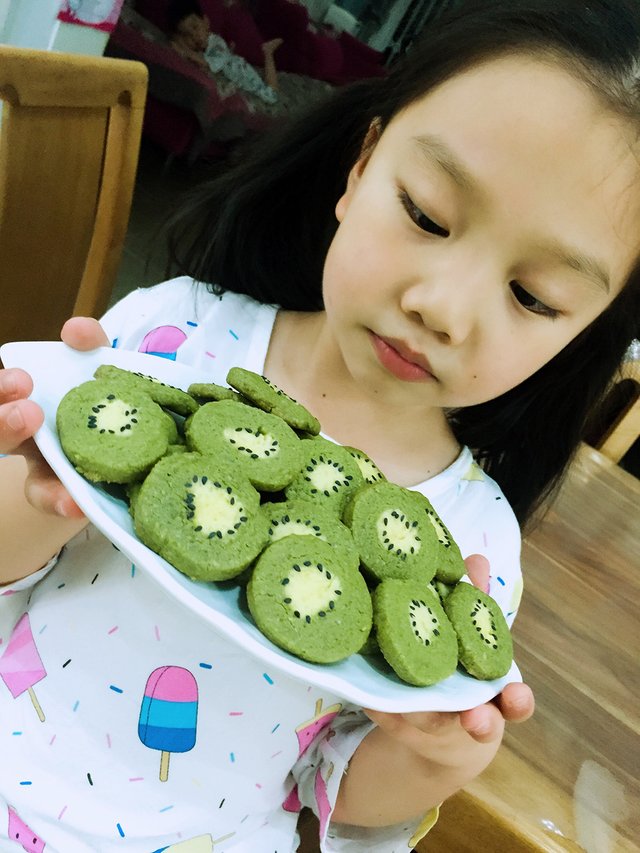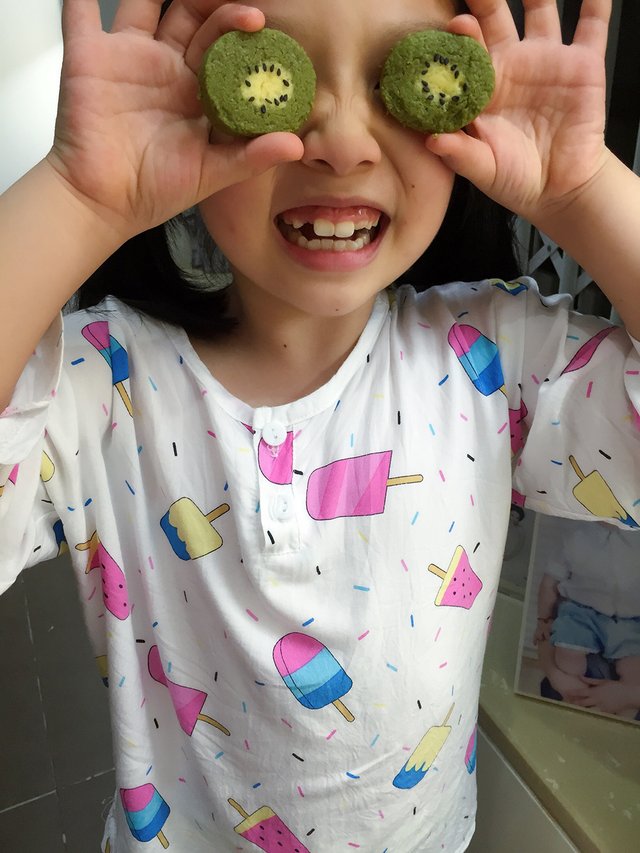 Hope you like!
我们这里雨天持续好几天了,所以不能带孩子们去户外玩耍。孩子们在家里画画、写字、看电视、时间长了也感到很无聊。自从我两年前喜欢上烘培,孩子们现在也慢慢喜欢和我一起做烘培了, 我经常和他们一起做面包、蛋糕、披萨、饼干、等等, 这就是和孩子们的暑假生活。
饼干做法很简单,但要做漂亮的猕猴桃绿茶曲奇还是有些麻烦的。
做猕猴桃绿茶曲奇所需的材料:黄油、糖粉、蛋黄、面粉、绿茶粉、黑芝麻
制作方法:1.把黄油和糖粉混合打发,然后加入蛋黄拌匀,再加入面粉揉成面团。2.取大部分面团加入绿茶粉,揉成绿茶面团。3.绿茶面团擀成长方形,原色面团搓成长条放在中间,卷起来包好,放冰箱冷冻一个小时。4.拿出冷冻好的长条面团,切成5厘米厚薄片。5.用牙签沾水后,再粘起黑芝麻,然后摆好。6.放入烤箱,170度烤15分钟就可以了。