Plum smoothie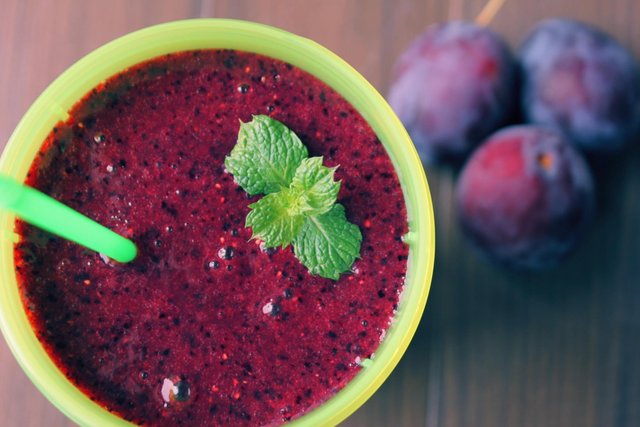 Photo: pixabay
Hi guys,
If you have read my previous posts you know I'm a big fan of smoothies. I think that smoothie is the best way to start your day. Also, it's great for children. If they don't like to eat raw fruit you can always make them a smoothie :)
I used this "rule" today. 🙈
I know how plums are healthy, but I don't like them.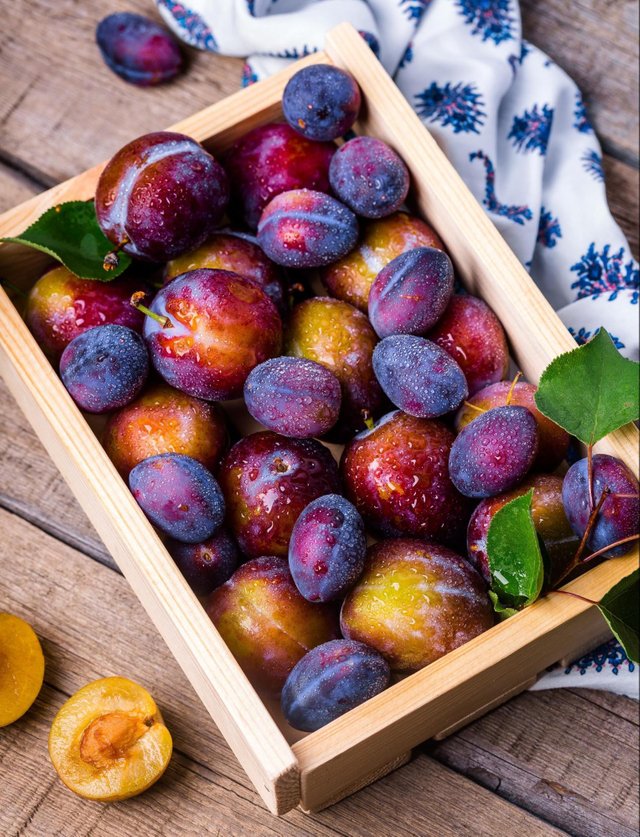 Photo: pixabay
Plums are extremely nutritious.
They contain minerals and vitamins.
Plums are a good source of fiber which is great for digestion. Also, they are great for regulating blood sugar.
You can consume plums fresh or dried. You can make jam, pie or smoothie like me.
For this healthy plum smoothie you need:
4 large plums, pitted
¼ cup of apple juice
¼ cup of frozen blueberries
½-1 teaspoon cinnamon
½ cup of ice cubes
Instruction:
Put all the ingredients in a blender
Blend until smooth puree
Plum smoothie is ready! Not so bad!
Enjoy! :)
P.S. - I will try some more the recipes with plums. Do you want me to share them with you?