Ikea recently partnered with advertising agency Leo Burnett to create Cook This Page, a collection of recipes printed on paper,
People simply place the required ingredients on corresponding images stenciled on to parchment paper, fold it up and place it in the oven to bake.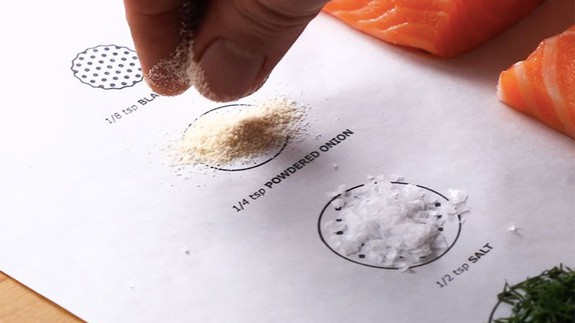 The bakeable sheets, Recipes are tedious and hard to follow and cooking can be kind of hard. So, IKEA is trying out fill-in recipe pages that you wrap and cook your food in.
Cook This Page was a promotional item for Ikea's recent Ikea Kitchen in Canada, and is not yet available in stores.
Make no mistake: The Recipe Series is absolutely a new thing for marketing. The recipes are all created with components from Ikea's own frozen foods available for purchase at its stores. But this definately would make me try something new in the Kitchen!
Source: Mentalfloss
What do you think? Would it speed up the cooking process for not having to measure everything?