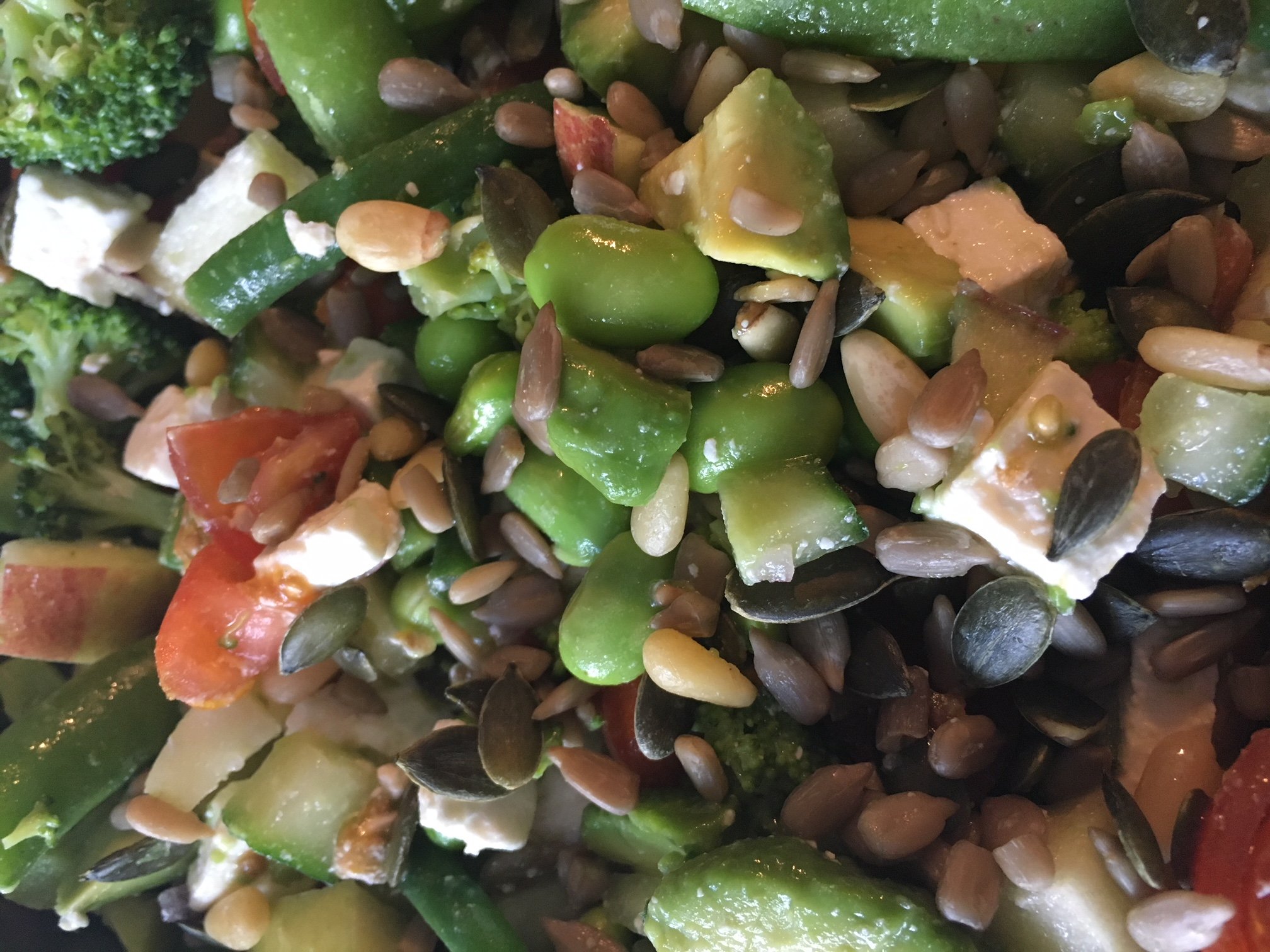 This is one of my favourite summer salads, packed with greens and super filling.
Ingredients:
Broccoli
Green Beans
Endemol Beans
Mangetout
Sugar Snap Peas
Red Onion
Apple
Avocado
Cucumber
Baby Tomatoes
Feta Cheese
Lemon Juice
Pine Nuts
Pumpkin Seeds
Sunflower Seeds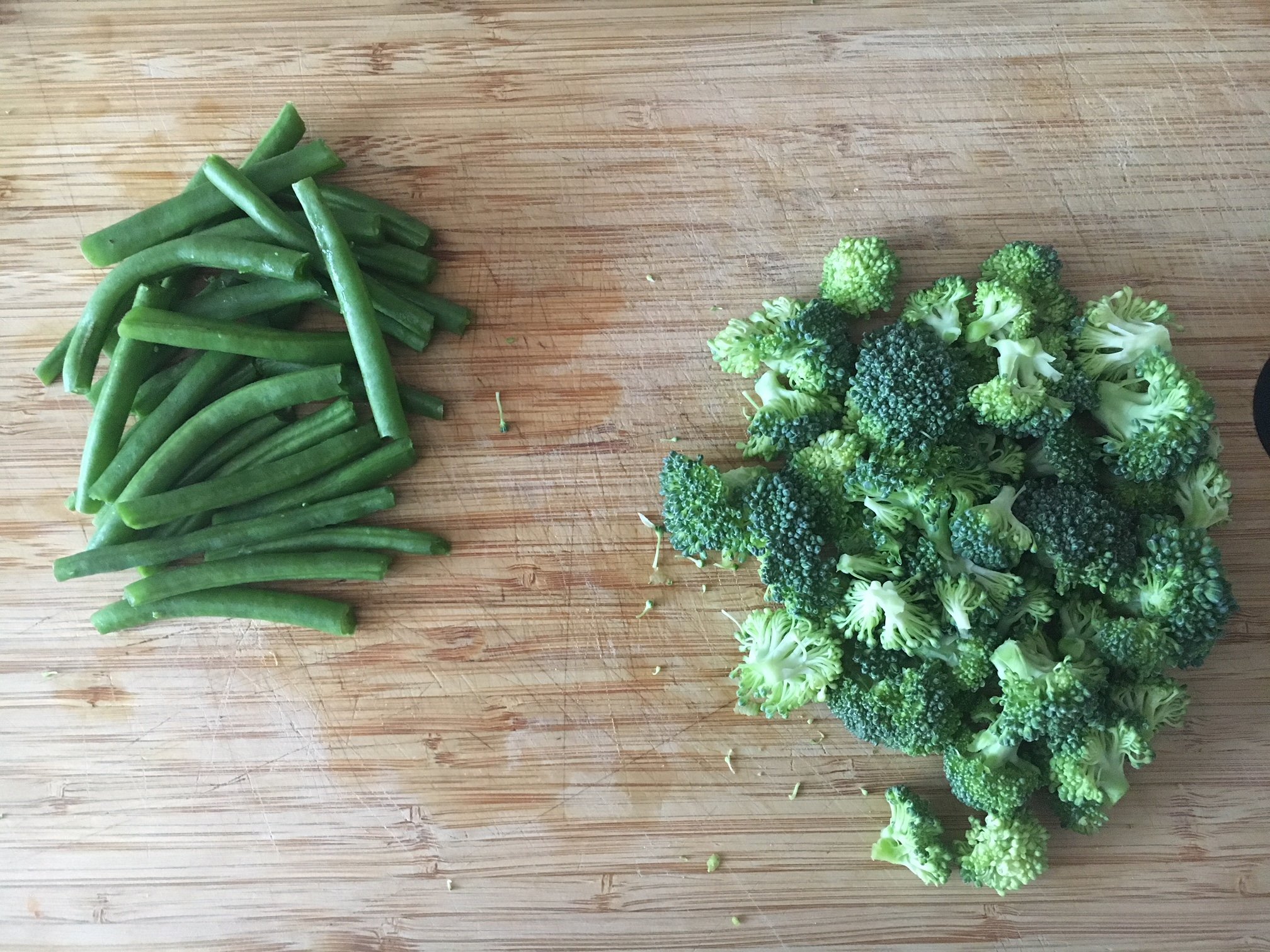 Wash all your Veg before you start.
Cut the tips off the top and bottom of the green beans and cut the Broccoli into small florets. Place in to a pan of boiling water the Broccoli and green Beans until cooked but still crisp when you bite into them, take out of the water and drain in a sieve and let them cool.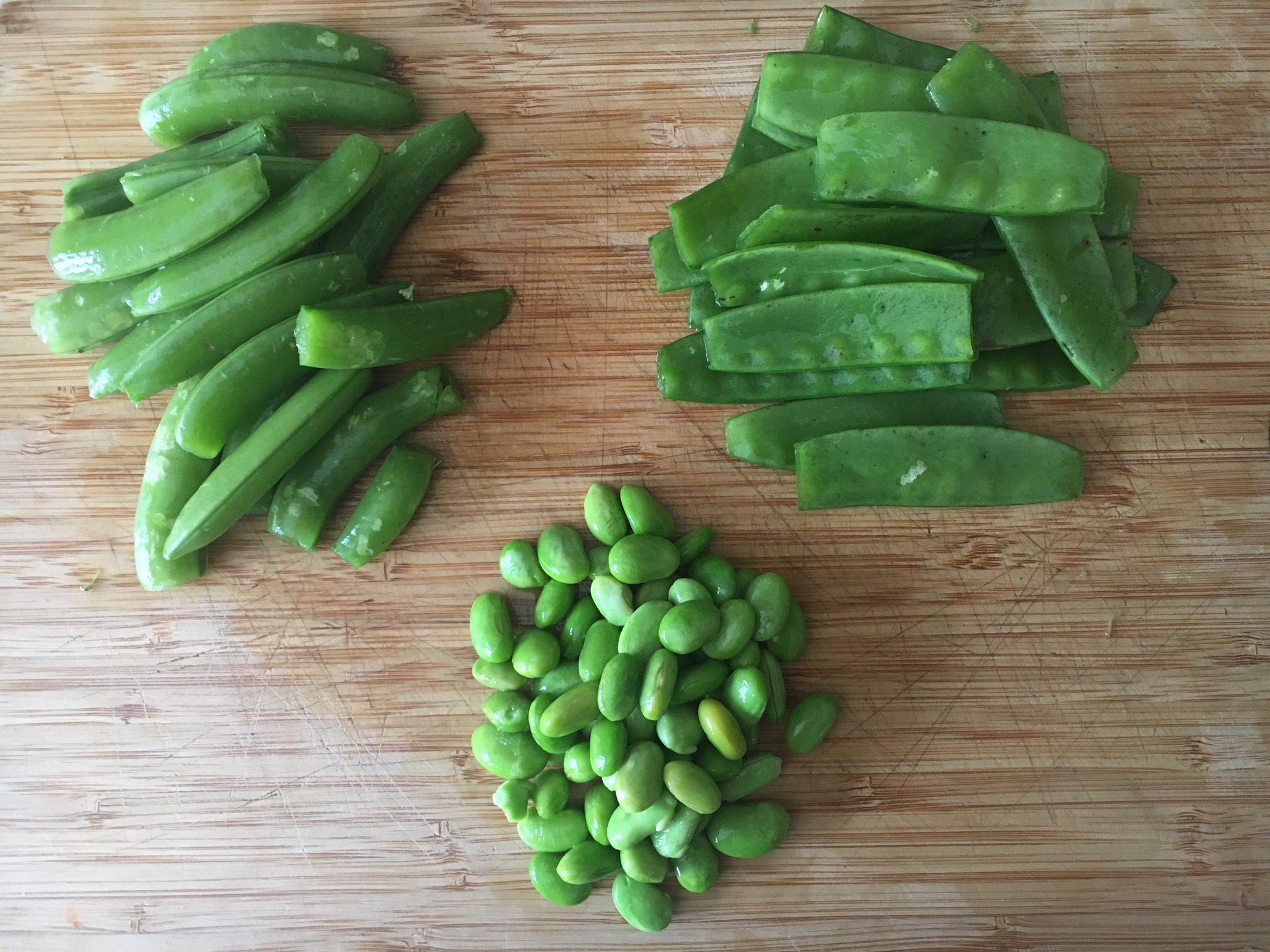 Cut the tips from the Mangetout, and Sugar snaps peas, take the Endemol beans out of their pods.
Next slice the red onion, cucumber, baby tomatoes and feta cheese into cubes.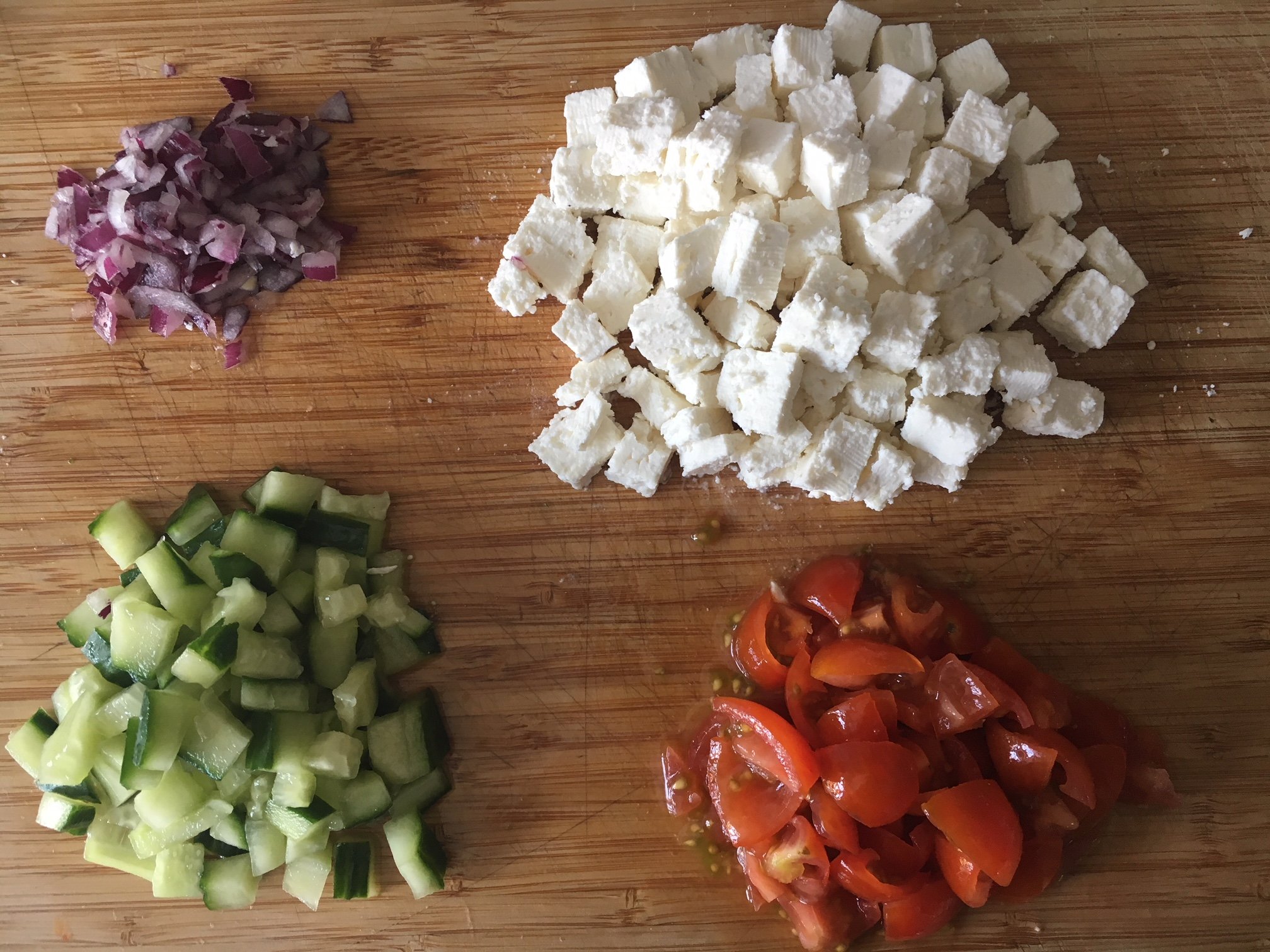 Place all the above ingredients into a large salad bowl/dish as in the image below.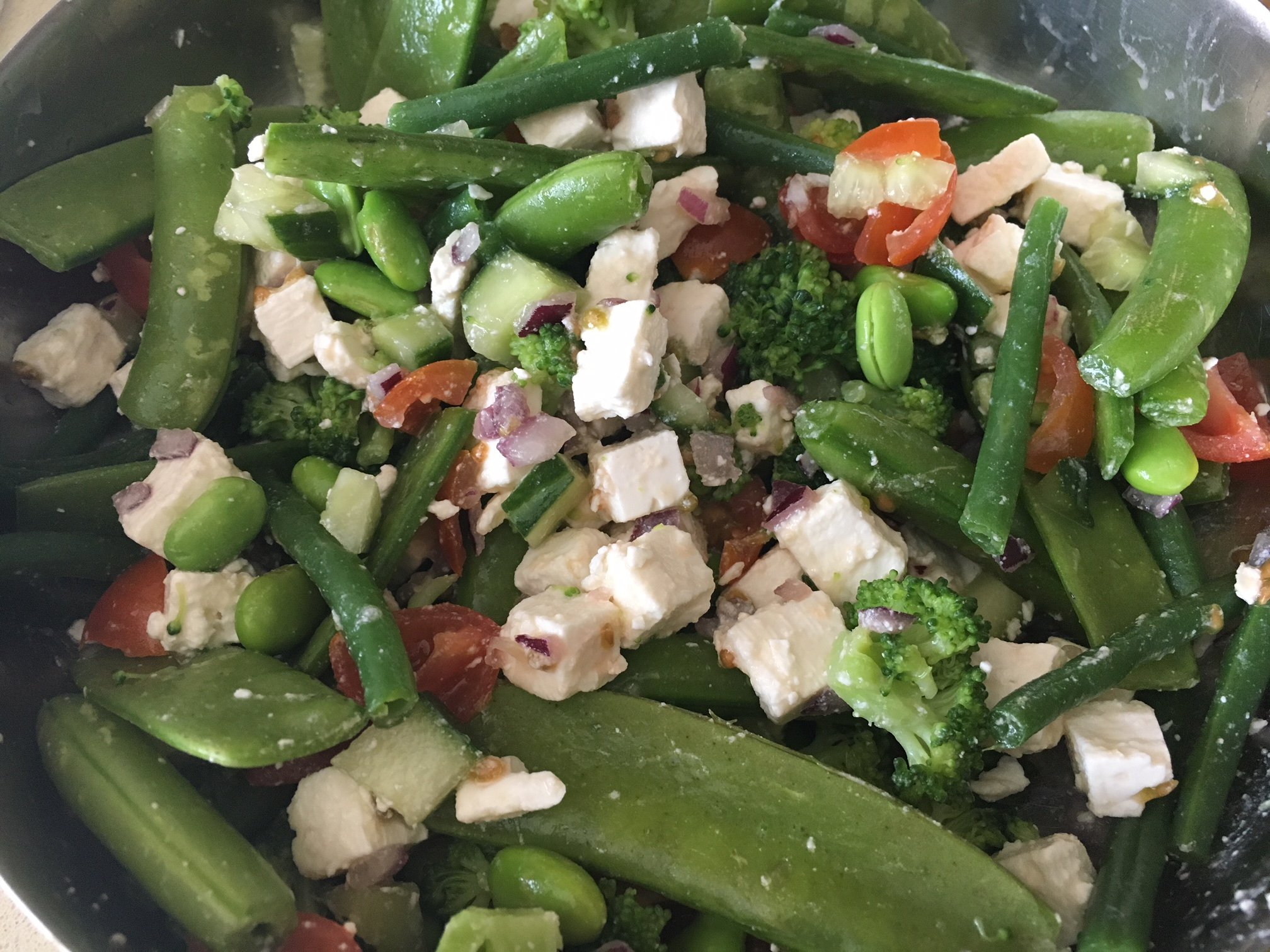 Next cut the avocado and apple into cubes, add the apple and avocado to the bowl, sprinkle over the mixed seeds and squeeze with lemon juice to add flavour. ( you only need use a small amount of lemon juice to taste)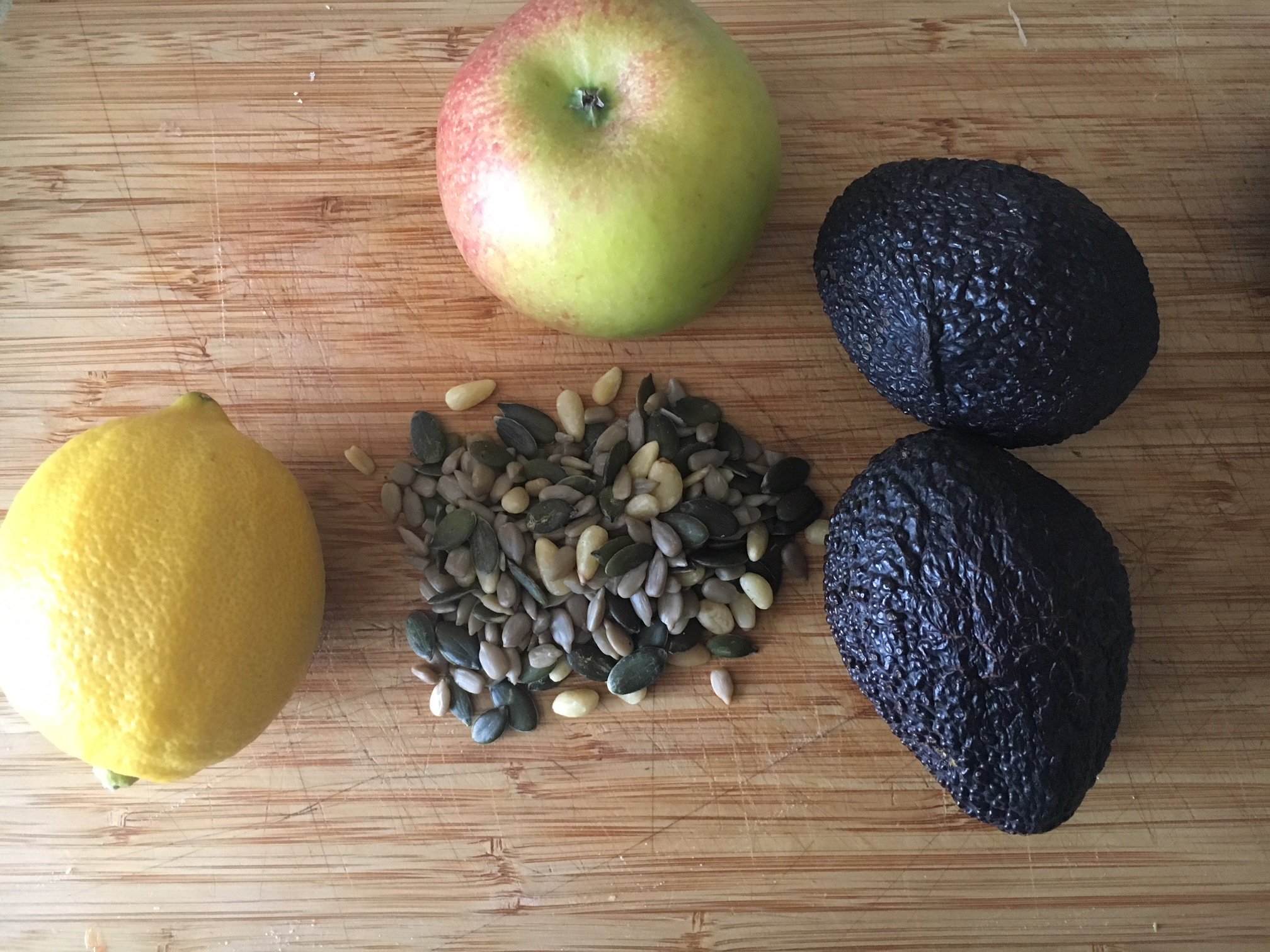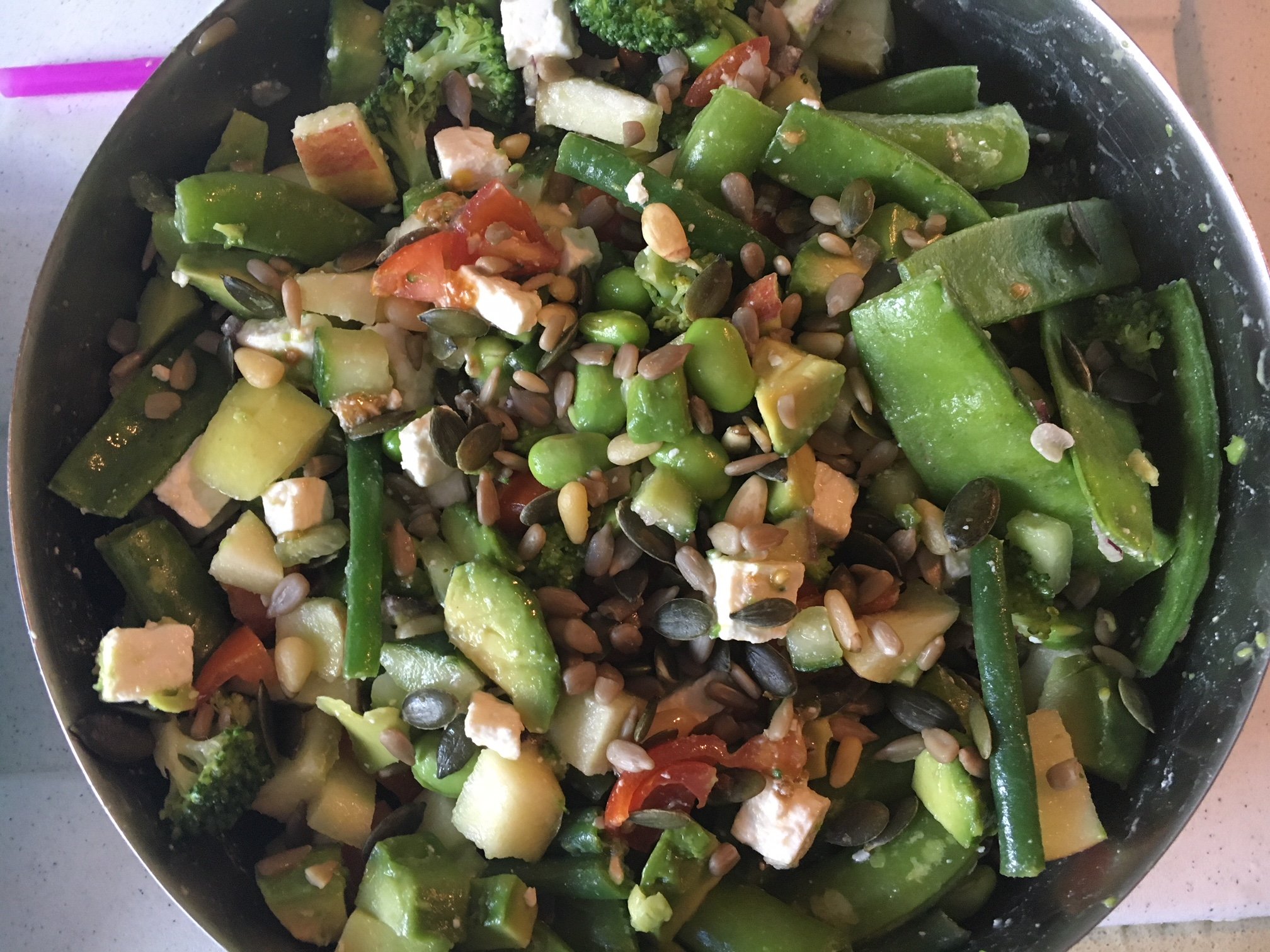 It's Quick and easy , full of goodness and super tasty and filing.
Thanks for stopping by,
Peace, Love, Life and Laughter
Diddy x