Trying to eat in a Lapo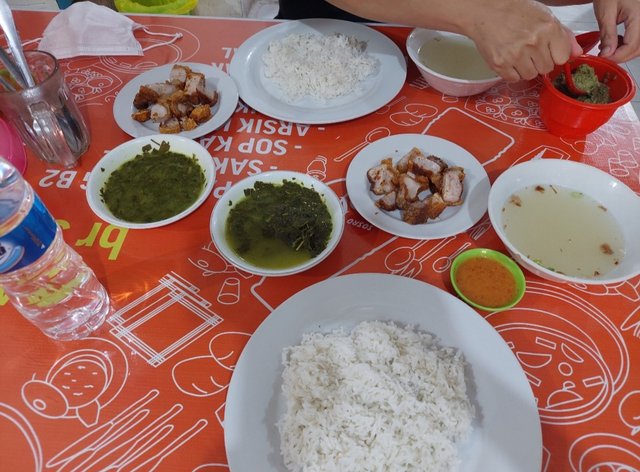 Hello, friends especially foodies!
Last time I went to a Lapo, it was almost a decade ago, so felt enthusiastic when my aunt brought me there.
The problem was this place was so crowded on lunch time.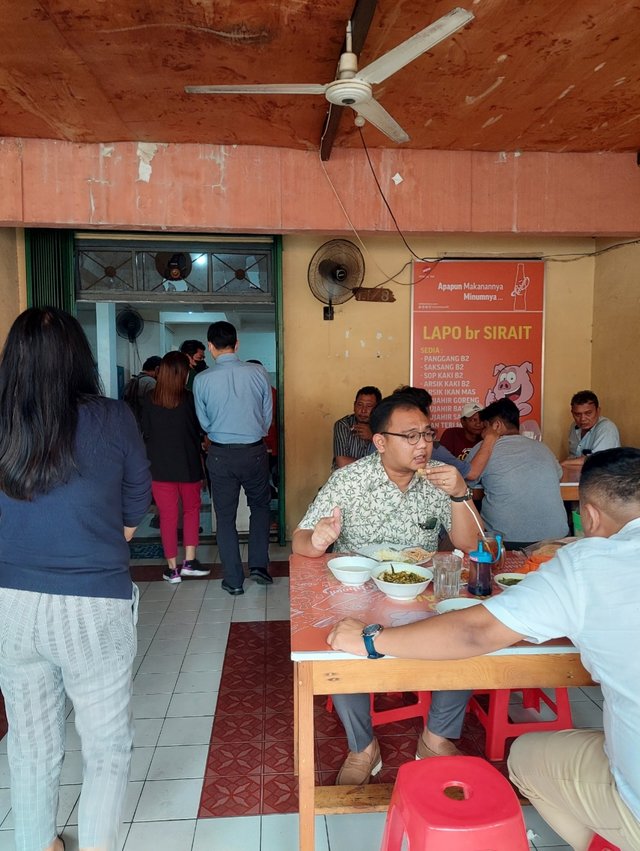 What we had that day was simple, we ate their barbeque pork. It served with rice, crashed cassava leaves and a broth soup in a bowl. It had tasty savory flavour, and I loved how they cooked the cassava leaves.
Have you tried eating in a Lapo?