Birthday Fried Noodle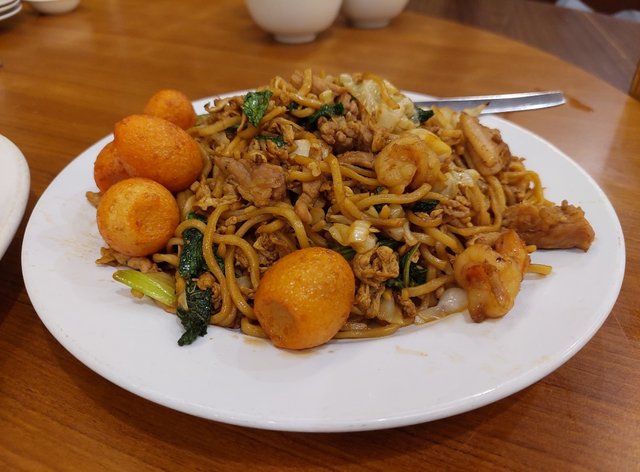 Hello, friends especially foodies!
Recently when we celebrated mom last birthday, one of the menu we had was this Birthday Fried Noodle.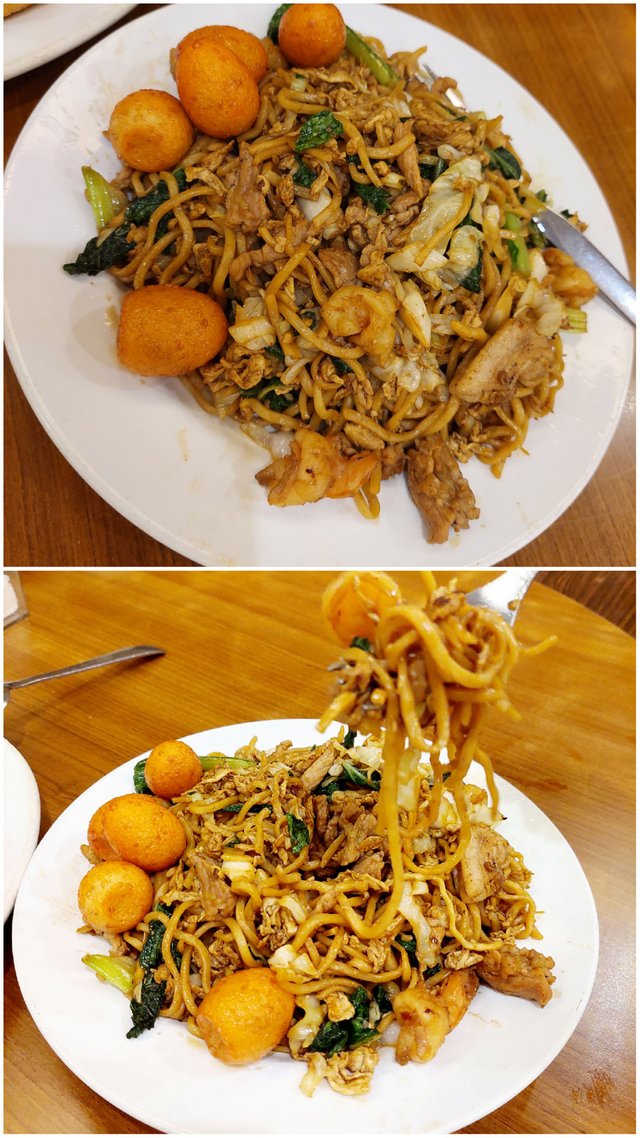 It had curly texture, too short for me (they like cut and cut it), with brown color. It had savory flavour with rich toppings such as quail egg, pork, chicken, shrimp and some veggies. It was one of the tastiest birthday noodle we ever had.
Wanna try it too?