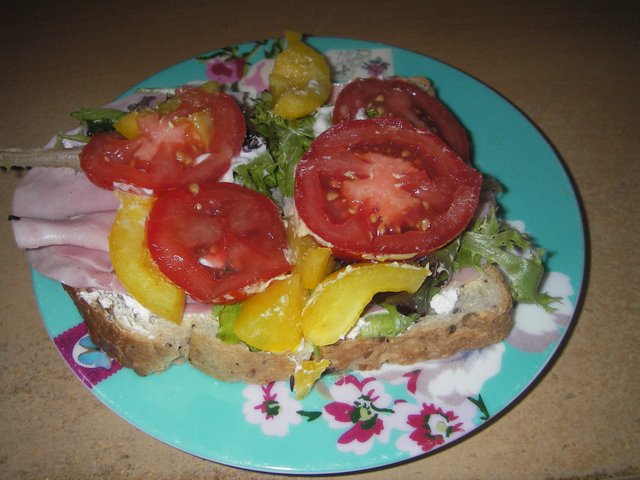 My BLT Lunch

Hi everyone!
Thank you for stopping by for lunch, haha.
You may already know if you follow me that I am very ill at present.
This lunch is easy to make so suited me fine, although I could only eat a small amount.
I spread the slice of bread with cream cheese (no easy job for me with one hand). I bunged a variety of leaves, yellow peppers and tomatoes on top.
Yay, then slept all afternoon.
Thank you for reading my post.