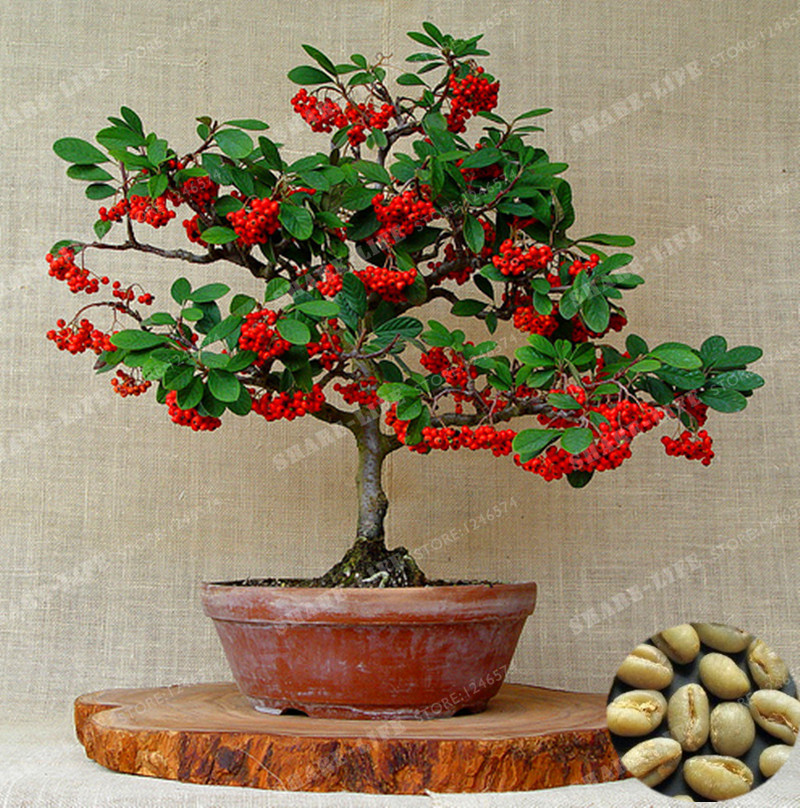 AliExpress.com
Have you tried growing a coffee plant at home?
Coffee plants are attractive so look nice in your room. When in bloom, the white flowers like smell like jasmine.
Coffee plants like a position in indirect light, so put the pot near a window.
Ideally, coffee plants prefer temperatures around 18 degrees C. They cannot tolerate below freezing point or drafts.
Keep the soil moist with good drainage. Put the plant in a water-filled pebble tray to maintain humidity.
Transplant into a large pot every two years, or if the pot is already large enough, replace the upper layer of the soil.
Coffee plants don't thrive in the dry air of central heating.
Thank you for viewing!