Iced Tea is a Malaysian favorite and probably something in everyone's staple diet here. Whether it's just plain tea or milk tea or flavored tea served hot or cold, Malaysians do love their tea.
However one of the top sellers and Malaysian favorite has got to be the pulled milk tea or the iced version of it. It's found almost anywhere from Chinese restaurants, Indian restaurants, Malay shops, roadside stalls, and even 5 star hotels.... Yes 5 star hotels too!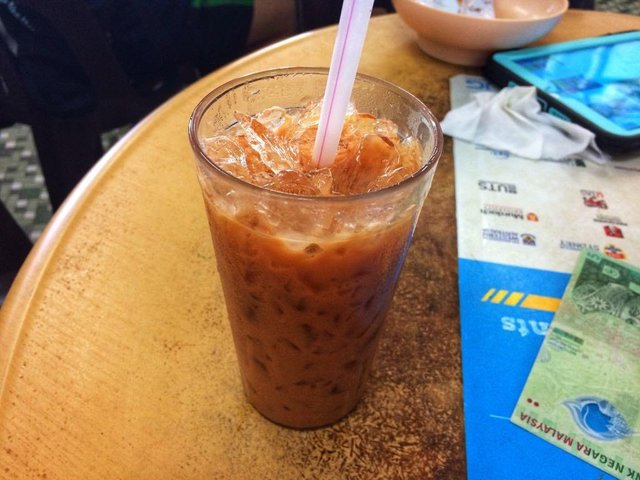 This picture up here is a simple ice milk tea that's just tea with some condensed milk for sweetness and flavor. So many, if not everyone, would want a cup of this on any given day be it sunny or rainy and it sure gives you the comfort feels that really satisfy.
You can have this as a takeaway as well to have it on the go.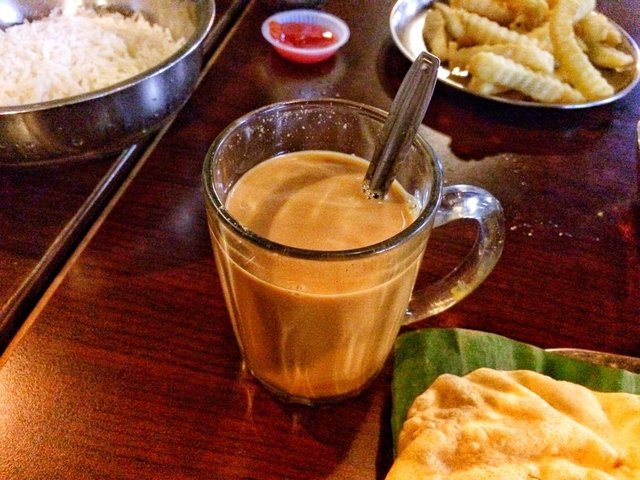 Another variation to the milk tea is an Indian origin one which is the Masala milk tea. It has Indian spices added to it and every shop has their own spice blend to make the Masala milk tea a truly unique one.
Because it varies from shop to shop, everyone has their favorite and go to spot for this cuppa joe.
This one I had here was a spicy one. It had literally chili in it and full of spices that you'd have a burning after taste to it.
Not my favorite but still a very unique experience to have had a spicy tea once in my lifetime.
If you're ever in Malaysia, do try out the milk tea here of which I'm sure you could get a version of this in many other parts of the world especially South East Asia.
Until next time, keep your tastebuds running and hope you have a merry Merry Christmas! :D
-