Every now and then we get a very hungry customer. A very very very hungry customer that is.
This guy went over the moon on this order which even as I write this I'm trying to look at the picture and remember what it was exactly coz it was such a massive order for one burger.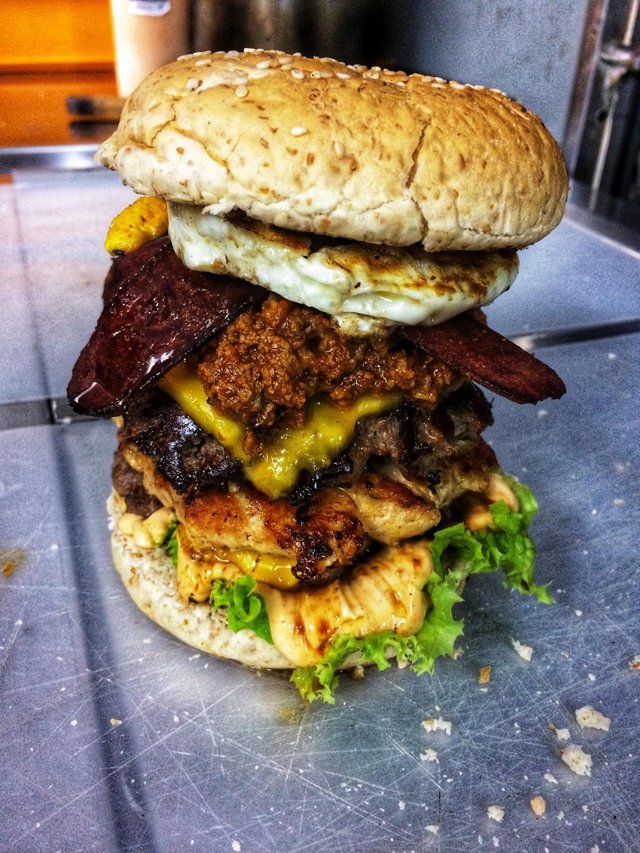 This order was basically a chilli cheeseburger which without and add-ons would consist of a lettuce leaf, spicy garlic aioli, 1 beef patty, a slice of American cheese and a chilli mince beef gravy.
This guy however added on to it, another beef patty, another chicken patty*, making it a triple pattied burger. He then takes our full list of add-ons 1 each. 1 fried egg, 1 portion of beef bacon which is 2 slices, and another slice of cheese.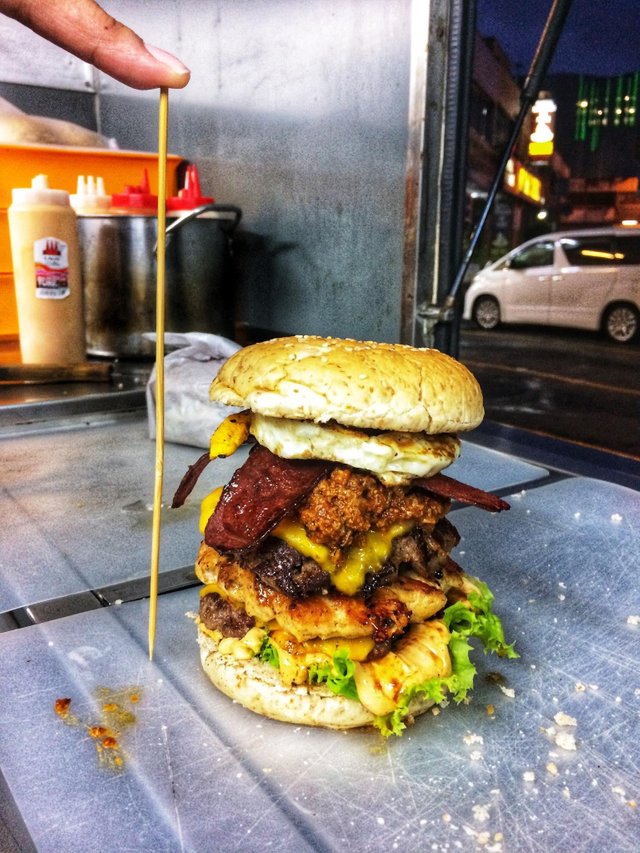 So all of these add-ons made a final tally of a burger that cost about RM38 (about 9+ USD).
I think the skewer I'm holding up in this picture was about 6-7 inches so the burger is about 4-5 inches probably in height. Obviously there is no way anyone would be able to get this burger in one bite so I'm not too sure how he handled this one.
Anyway, it's always fun and thrilling to make these custom orders especially when a customer pushes the boundaries on what a burger can be. This was absolutely amazing to cook and I'm sure equally amazing to eat :D
---
You can check out for more info at our Facebook page on our operation days and times or if you just plain like to see burger pictures :D
You can also find us on Instagram #burgergilerpower
-