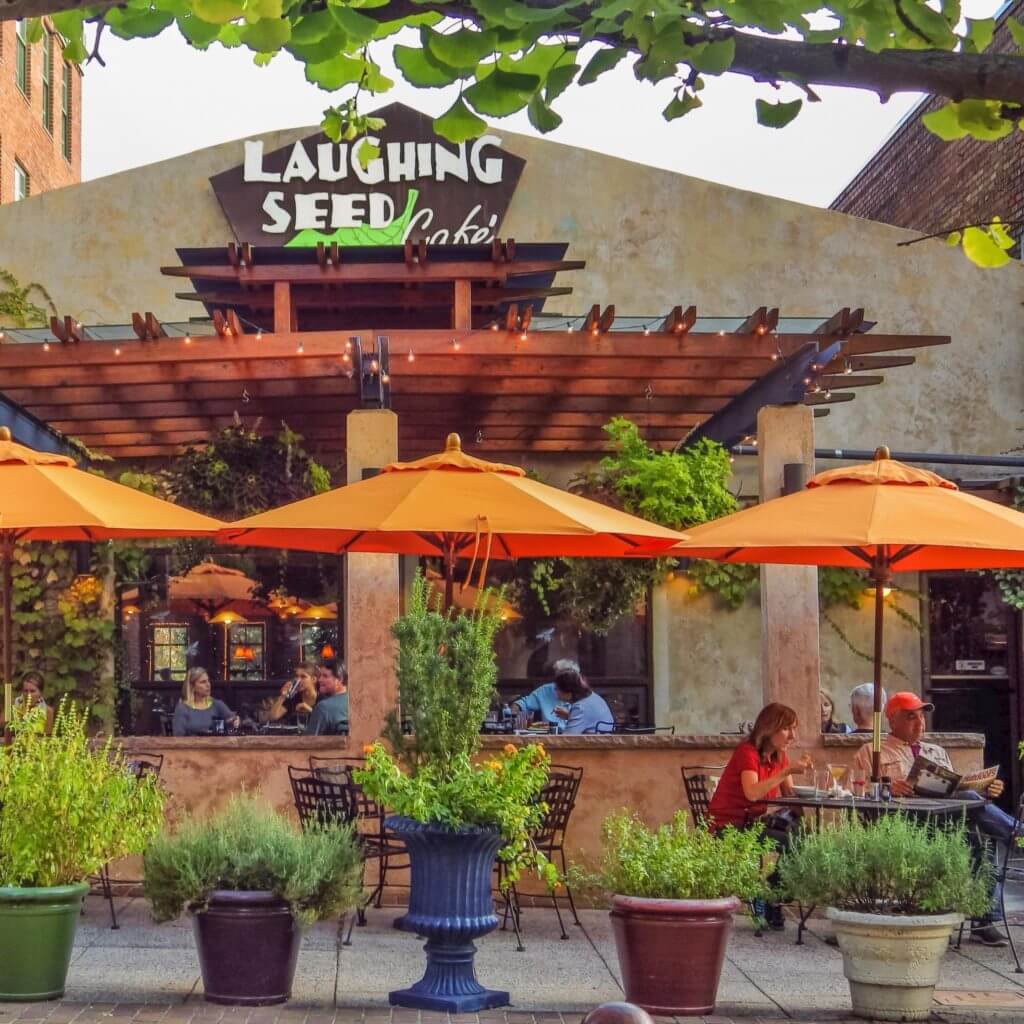 "On the Indonesian island of Bouton there is a legend of the Laughing Seed. This plant was sacred to the people of the Spice Islands for centuries. When the seeds of this plant were consumed, the people were said to be intoxicated with laughter and able to communicate through the spiritual realms. It is said that this wondrous food satisfied the appetite and created a sense of fullness and well-being which lasted for many days."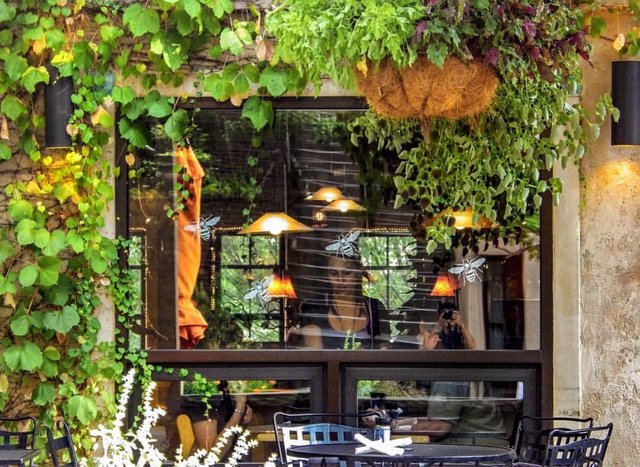 Laughing Seed Cafe is Asheville's original downtown vegetarian restaurant. They provide the finest organic, local, and farm-to-table vegetarian cuisine with an international flair now for twenty years and counting.

—

This beautiful restaurant's ambiance is one of a soothing oasis, where warm shades, a mural of the rainforest, and a expressive fountain melt away stress and set the stage for their imaginative cuisine. A beautiful blue-green bar persuades customers to tase one of their many fresh fruit smoothies and elixirs, indulge in a martini or mojito, relax with a glass of wine, or sip one of their locally brewed Green Man Ales. In warm weather dining is available on their sheltered patio filled with plants, perfect for people watching and soaking up the mountain breeze.

I was extremely hungry due to burning all of my food off the night before dancing for 4 hours straight at a live EDM show. I woke up very anxious for my feast. I will list below every single thing that I ordered, you may be surpised just how much I can consume :
—
Coco Rosie Smoothie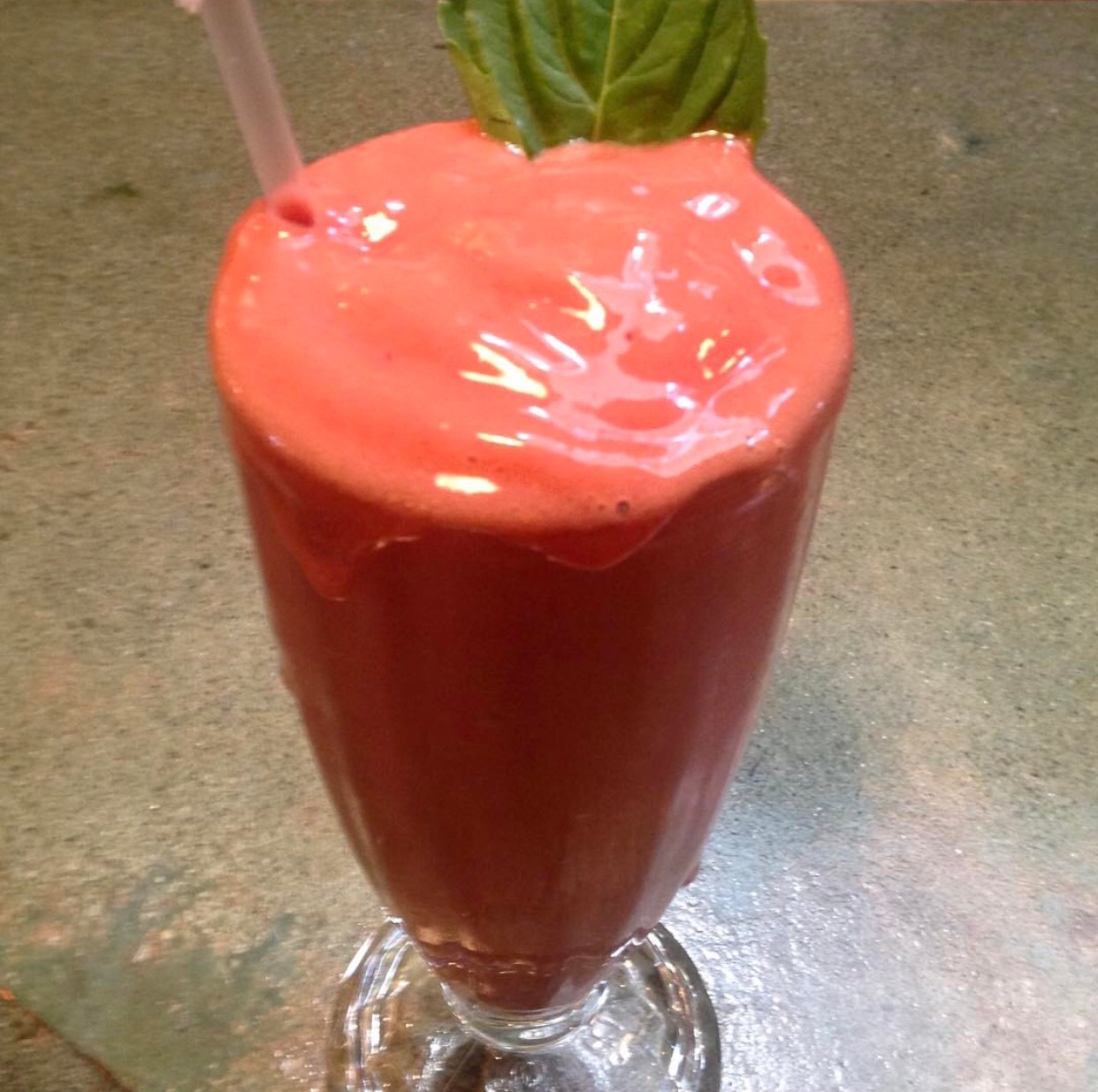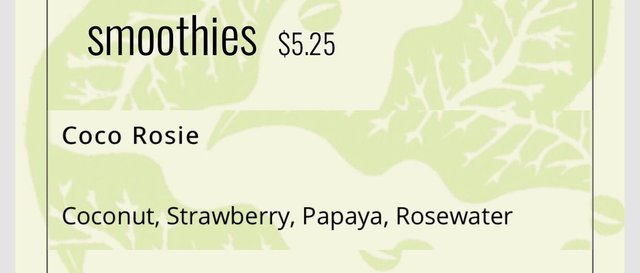 —
Vegan Breakfast Nachos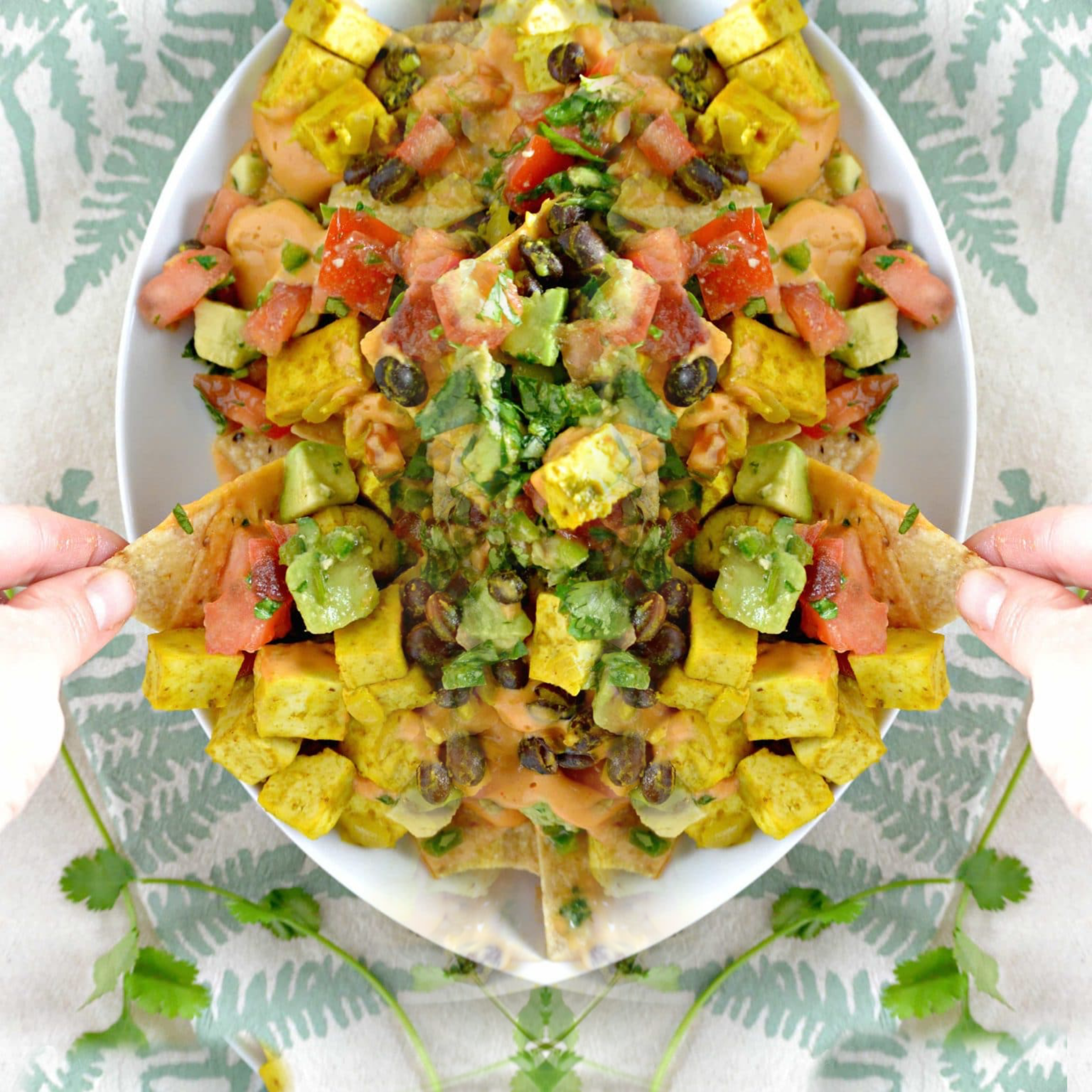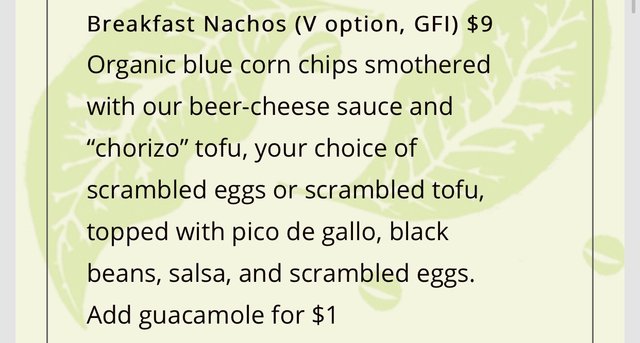 —
Vegan Cinnamon Bun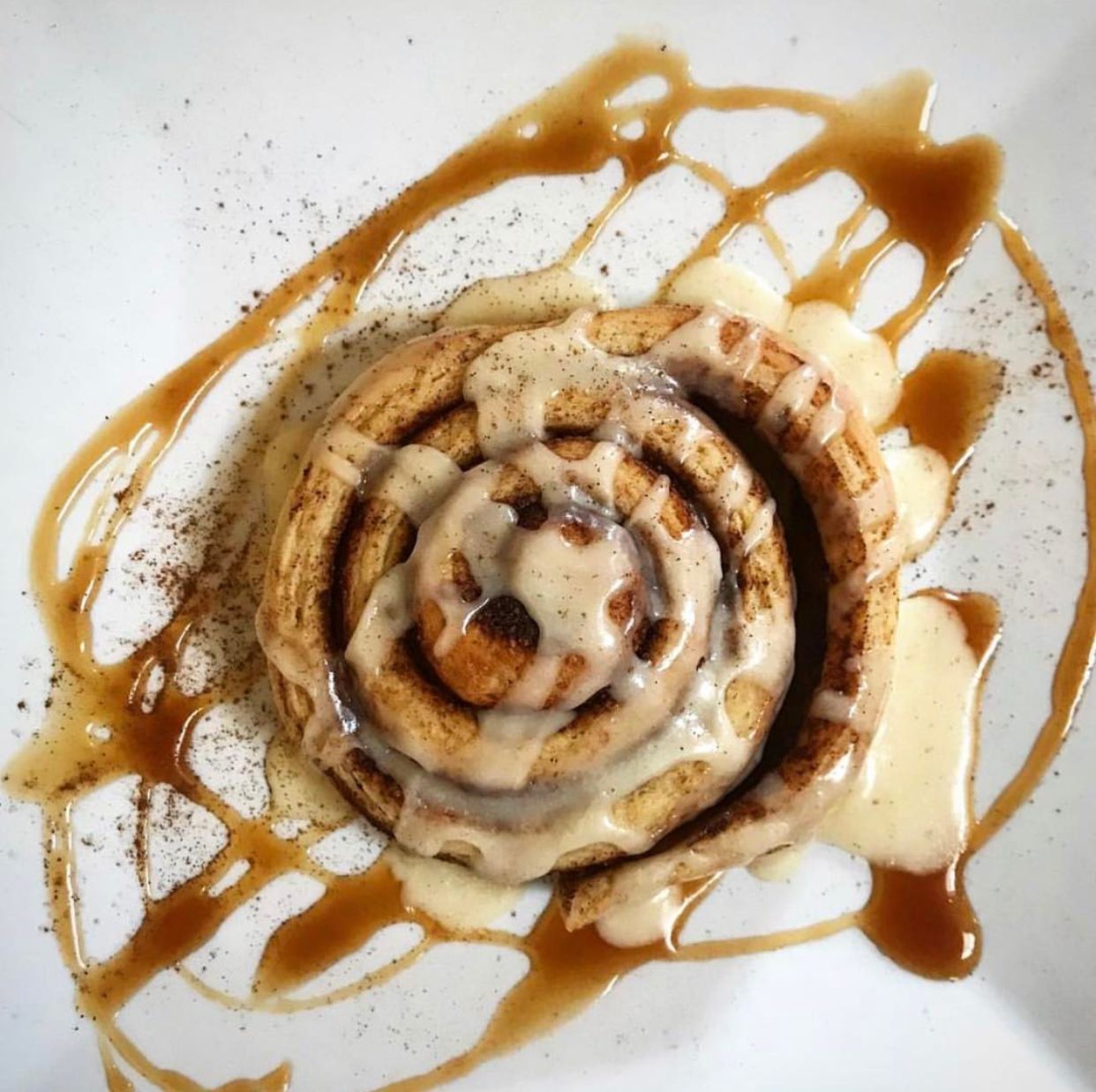 —
Fried "Chicken" Seitan Waffles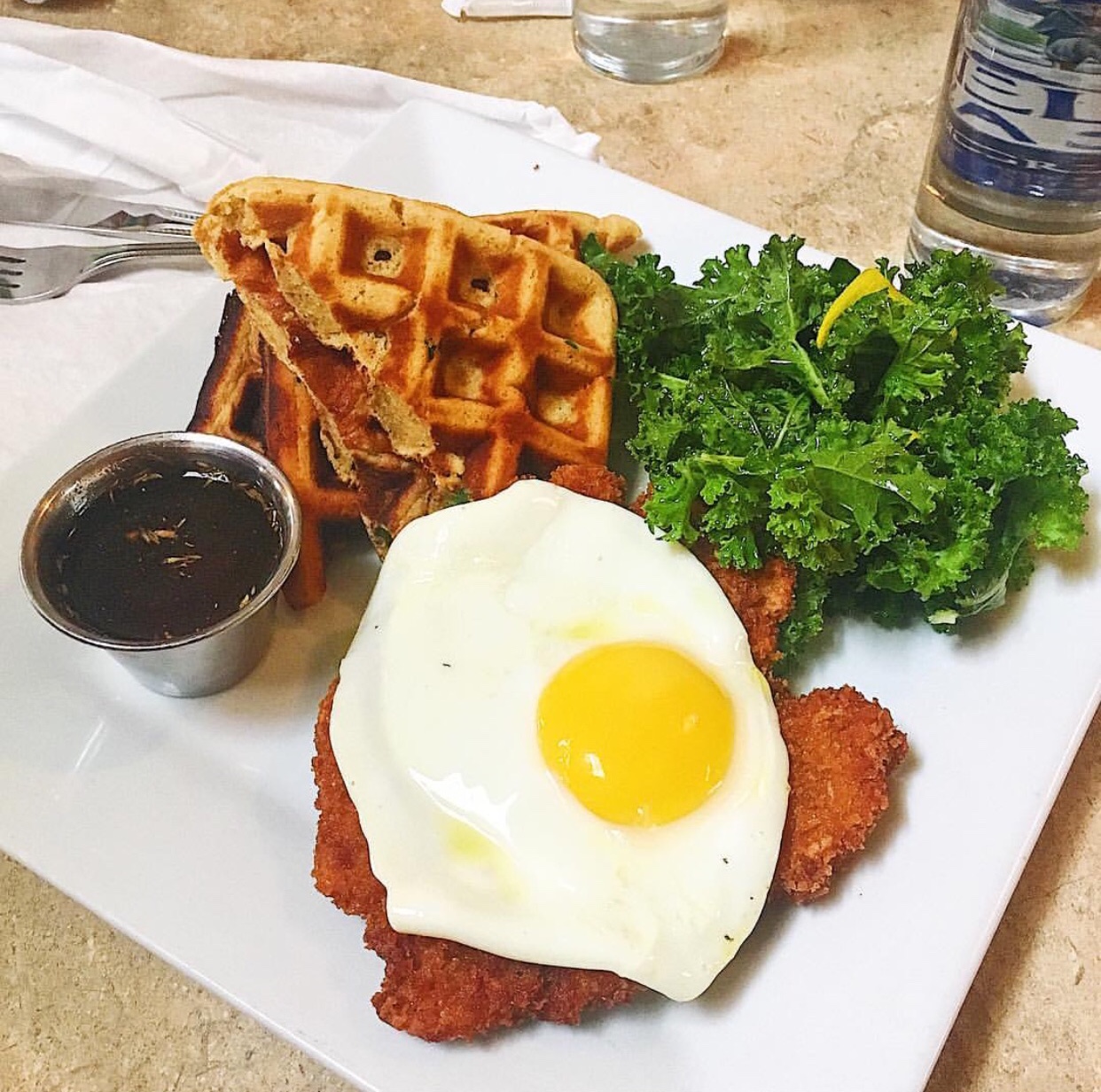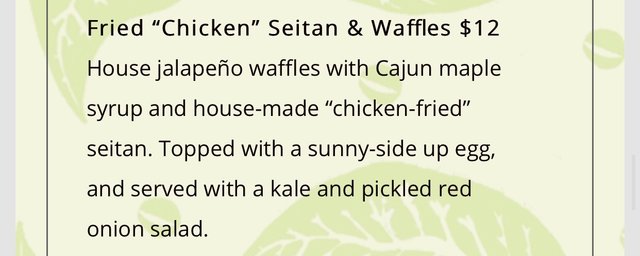 —
Vegan Monte Cristo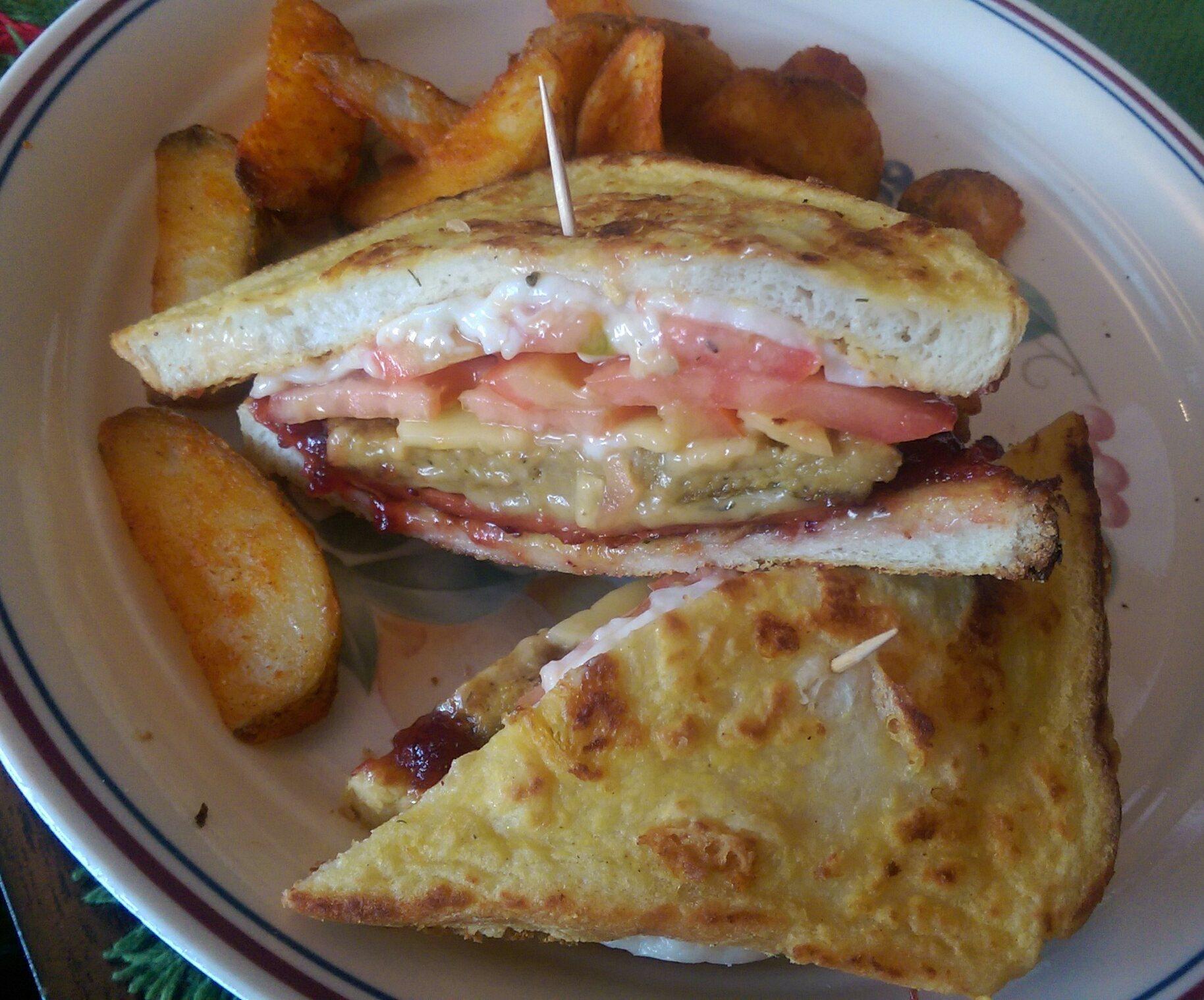 I can't put into words just how delicious every single thing was that I ate. This is a must try if you are ever in Asheville, no complaints whatsoever. Everything I ordered, besides the one egg, was completely vegan. I think that is pretty mind-blowing, most people think you cannot eat yummy foods while eating plant-based.

—

Just so you realize that I am human, the Monte Cristo was ordered to go and I ate once I got back home later in the evening. However I did in fact clean my plates otherwise.

Best Regards,
@daltono

Staying up to date can be hard so I have made it easy, here are some of my recent posts :

—

—

—

—

—

—

—

--