OMAD (One Meal A Day)
I have been intermittent fasting for the last six months at least. This means surviving off of just two meals a day typically, hardly ever eating snacks. Mostly I have been doing this because it is what works for my schedule, and I am a seasoned with fasting now. Having water fasted for a week on three separate occasions now. Plus several other shorter fasts. Every time I would enter a fasted state, I would always come out feeling and operating much better once completing my goal. I still eat a lot of food, I just don't spreading it out throughout the entire day and night.
I learned about the OMAD diet a few months back while watching Conscious Calisthenics on YouTube. I have learned so much about it since then. However it has not been easy for me to start doing it due to working weird hours back home, and always being busy. Since I have 14 days in Puerto Rico with much less responsibilities, I told myself that now would be a great time to give this OMAD diet a try.
If you have never heard of this diet before, I will leave you a few links below to check out more information. There are so many benefits of eating like this, it is pretty astounding.

My Daily Process
This diet so far is working out fantastic for me. I'm a about 15-20 minutes from any restaurant where I am staying in Puerto Rico. So driving that far multiple times a day just doesn't make much sense. Plus add in the fact that I want to accomplish as much as possible while here, I don't want to spend all of my time searching for and eating food.
I have been eating my meal around 4-5pm everyday. I will order a smoothie, appetizer, two main meals each with their own side, and a dessert or two. Not once failing to eat everything that I order. I also have been doing my best to make sure that I am eating plant-based whole-foods so that I do not have daily detox symptoms from eating low quality food.
Accomplishing everything that I do in a day is so much easier on an empty stomach, believe it or not. Then once it gets to feeding time, I actually appreciate every single thing that I eat. I highly recommend you visit some of the links I left above and educate yourself on this process of eating. Also the YouTube channel/video that I linked above are worth watching for sure. I have learned so much there.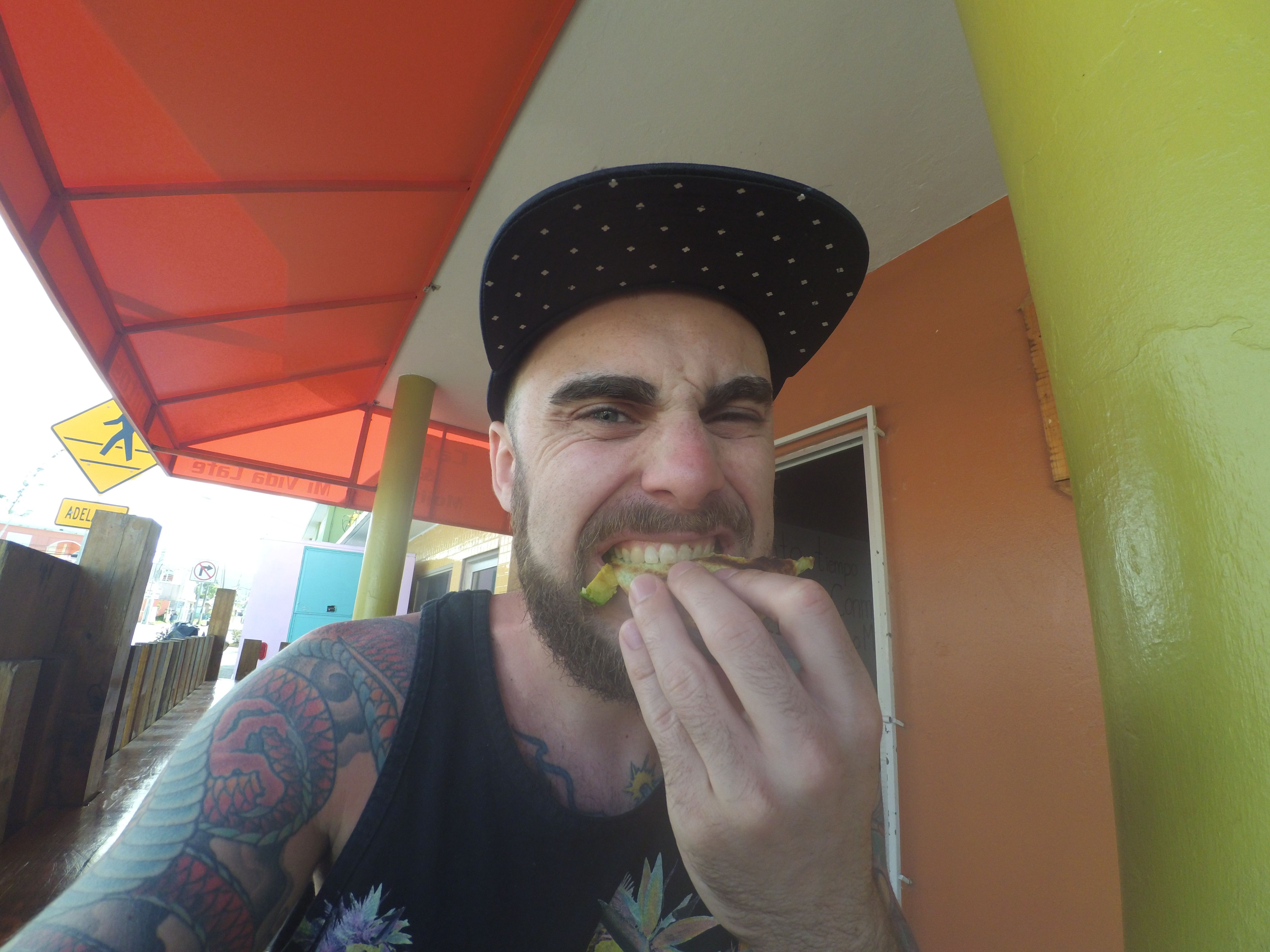 I will be posting more on this once I have had time to gain more first-hand experience on the subject.

What I ate yesterday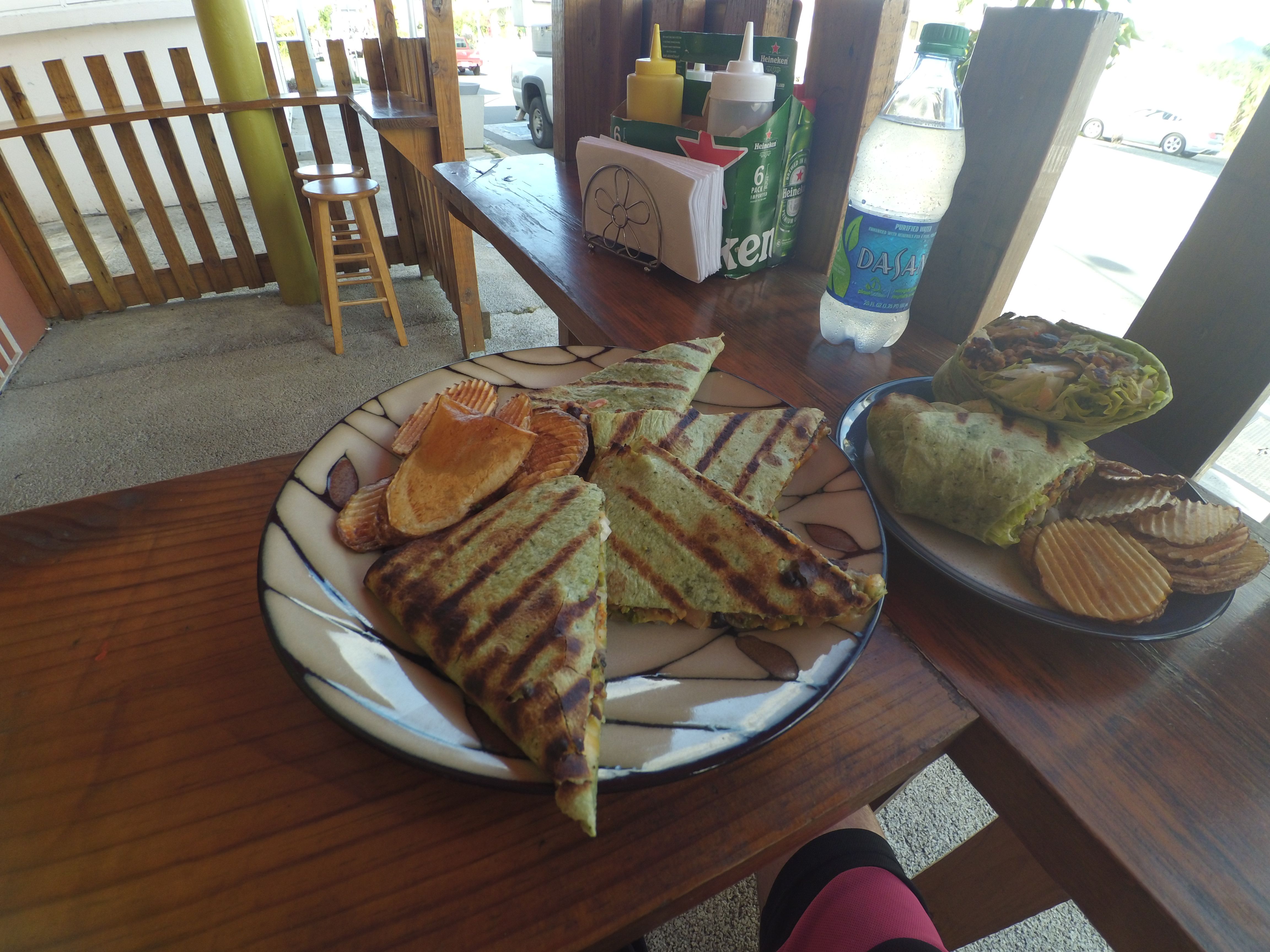 Veggie/Plantain Quesadilla & Veggie/Plantain Wrap and Homemade Potato Chips.
Both had their own variety of vegetables so I really got a full spectrum of plant life. The plantains balance out the slight spiciness.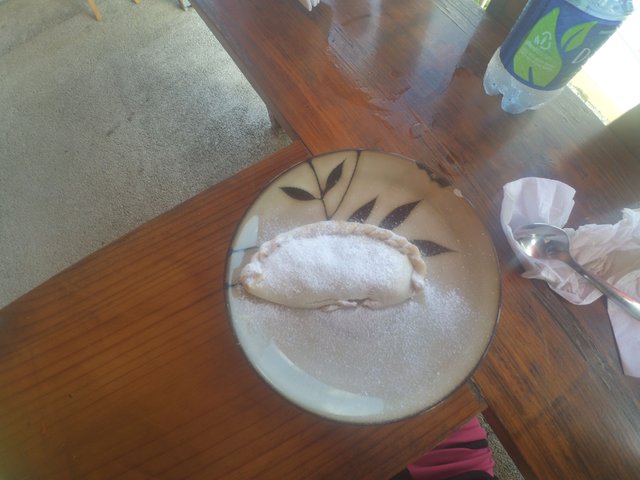 Fried apples inside of a crispy empanada for dessert.
This and the quesadilla/wrap were from Mi Vida Cafe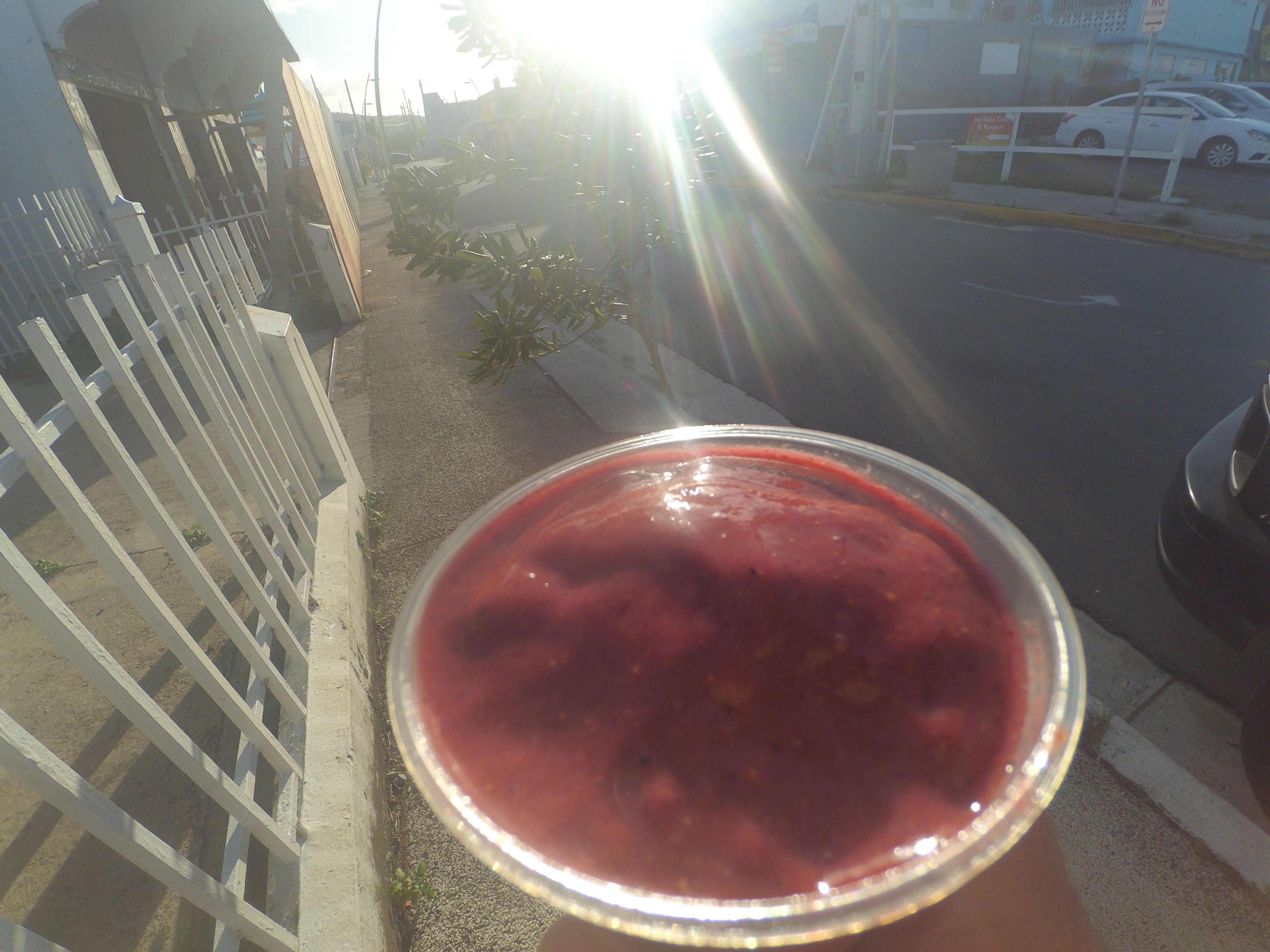 Afterwards I walked over to Degree 18 for a smoothie.
I ordered the Purple Haze : mango, pineapple, raspberries, strawberries, blackberries, blueberries, banana, chia, bee pollen, and coconut water.



Best Regards,
@daltono


—

—

—

—

—

--