Yet another fantastic plant-based meal!
This cafe is on the same little happening street as Degree 18, along with a few other places I plan on trying. The way people drive and park here is new to me; refreshing actually. There are no meters you have to pay, as a matter of fact it doesn't matter what side of the road you park on either. The people are smart enough to just drive whatever way is needed to proceed. There was a gravel parking lot across the street from Mi Vida Cafe. It was FREE also! This restaurant was awesome. Yet again everybody spoke English great, they were very hospitable.
I ordered a smoothie, empanada, burger, and quesadilla.
More details below.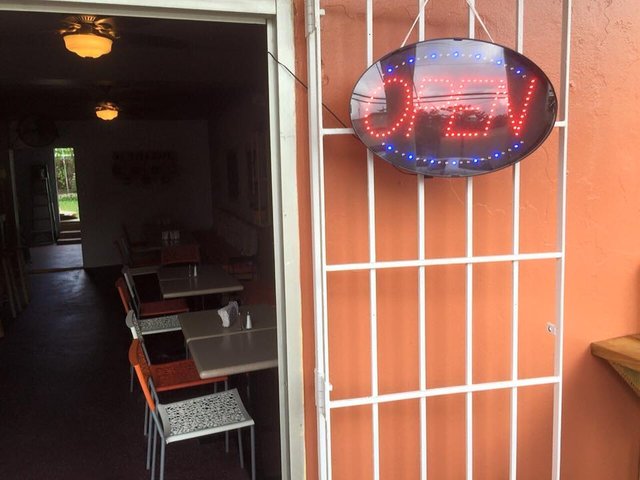 I was happy Mi Vida was open, the other restaurant that I went by was closed.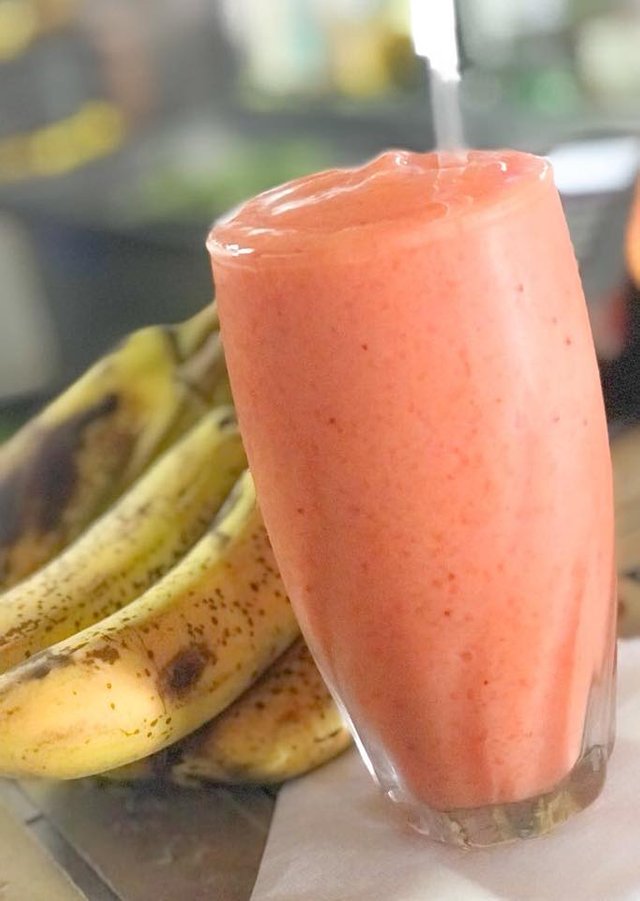 I wanted to order a papaya smoothie, but they didn't have any papaya. So I instead ordered mango. It was delicious, and had tiny chunks of ice in it.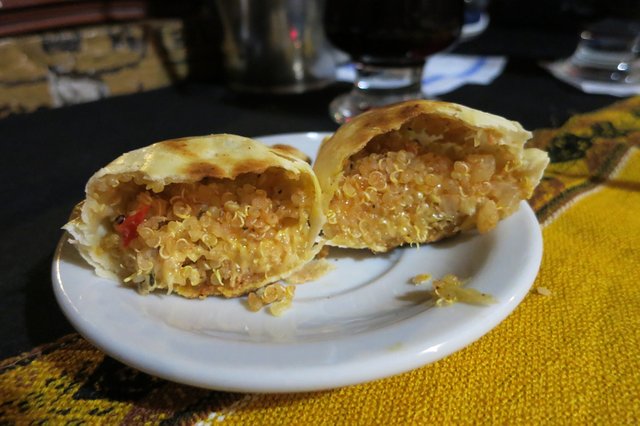 I am growing very fond of empanadas. I really had never eaten them before until this week. This one was filled with quinoa and vegetables. I covered it with their house sauce. I was told it was a mixture of cilantro, mayonnaise, and a few other secret ingredients.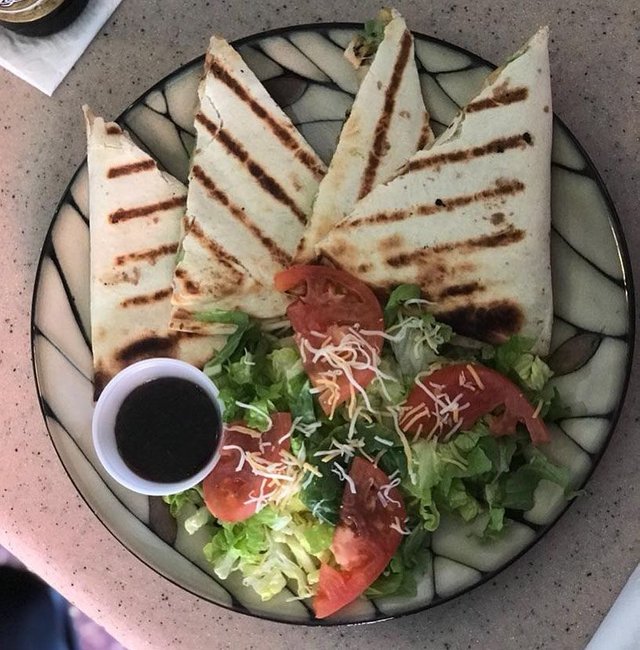 The quesadilla was my favorite. It was filled with a colorful variety of vegetables. I also added black beans, pico de gallo, and mofongo. The mofongo (fried plantains) made this quesadilla the best one I had ever had. It was sweet and full of flavor.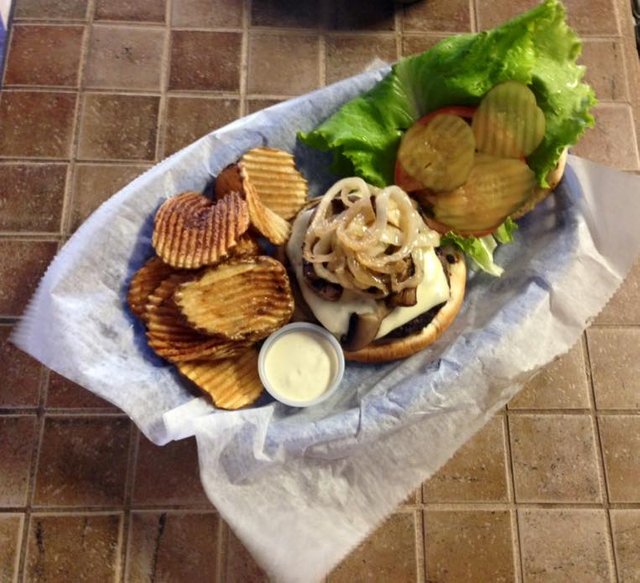 The veggie burger was phenomenal, it was a bean burger. The grilled onions and mushrooms made it even better than I had hoped. The potato "chips" looked like crunchy chips, but were soft like french fries.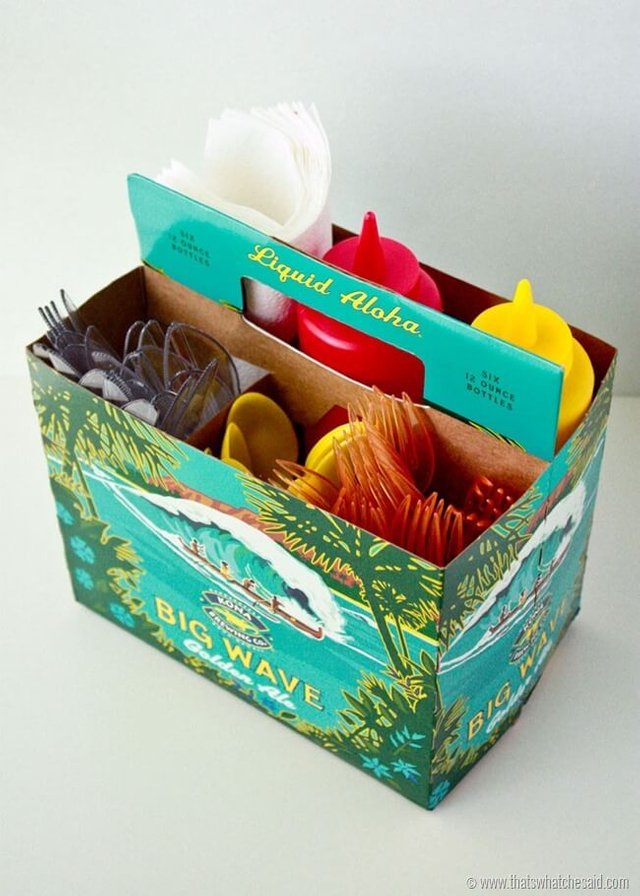 I didn't get a picture, but they brought their condiments out in an empty six pack of beer. I thought that was very clever.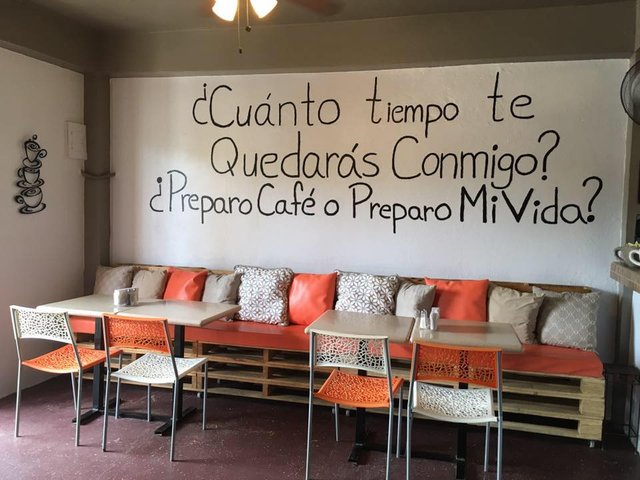 I sat on this couch for my meal.
This quote translates to :
"How long will you stay with me?
I prepare coffee or I prepare my life?"
I didn't order any coffee, but I will the next time I eat there. It sounds to me like the owner prides himself on having his coffee creations ahead of his own life.
Now that is dedication.



Best Regards,
@daltono


—

—

—

--