Some good Crab sandwich 🍞🦀🍞(easy and good)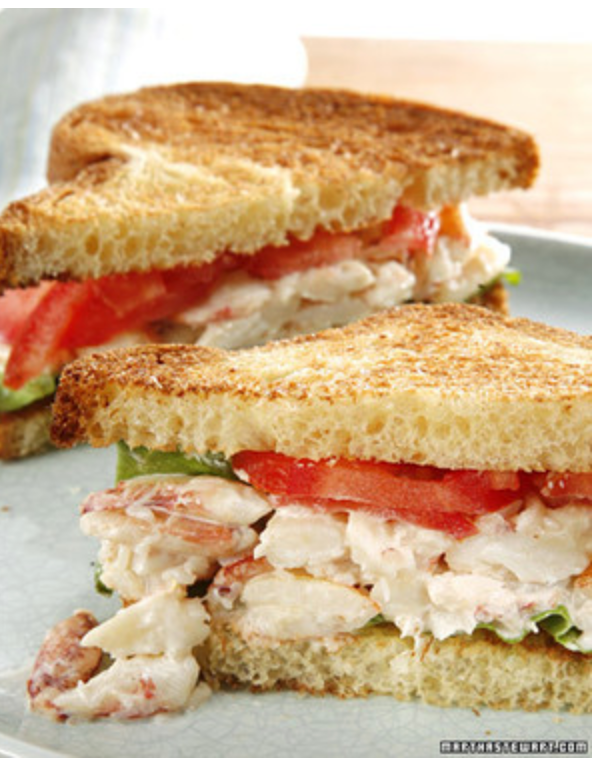 What you need
8 slices of best-quality brown or granary bread
unsalted butter, for spreading
1 lemon, cut into 4 wedges, to serve
For the crab paste:
brown crabmeat from 1 large brown crab, about 1½ kg in its shell (reserve the white meat, see below)
1 tablespoon of tomato ketchup
juice ½ lemon
1 tablespoon of Dijon mustard
big pinch cayenne pepper
few drops brandy (optional but worth it)
1 tablespoon of mayonnaise
For the white meat:
picked white meat from the same crab
small handful chopped mixed herbs such as parsley, dill, tarragon, chervil and chives
juice ½ lemon
2 tablespoons of olive oil.
Directions:
In a small bowl, mix together mayonnaise and lemon juice until well combined. Gently fold in crab; season with salt and pepper.
Place one slice of brioche on work surface. Top with lettuce, crab salad, and tomato slices. Sandwich with the remaining slice of bread. Serve immediately and enjoy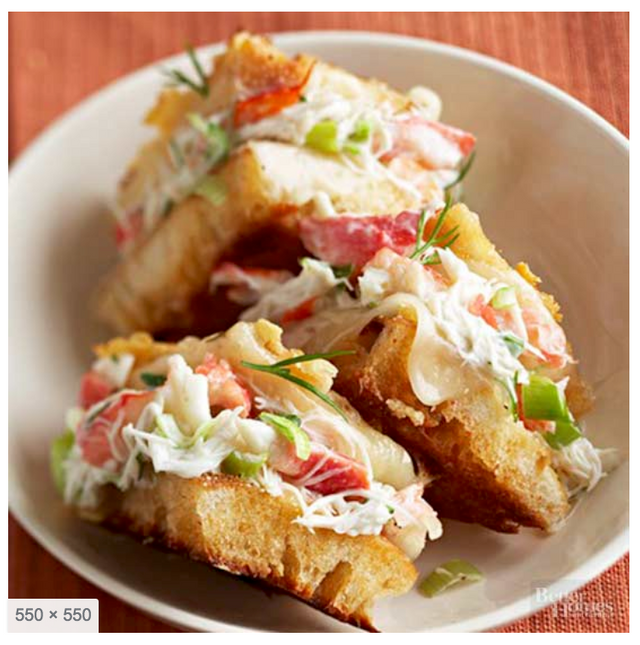 What did you guys think of this food?