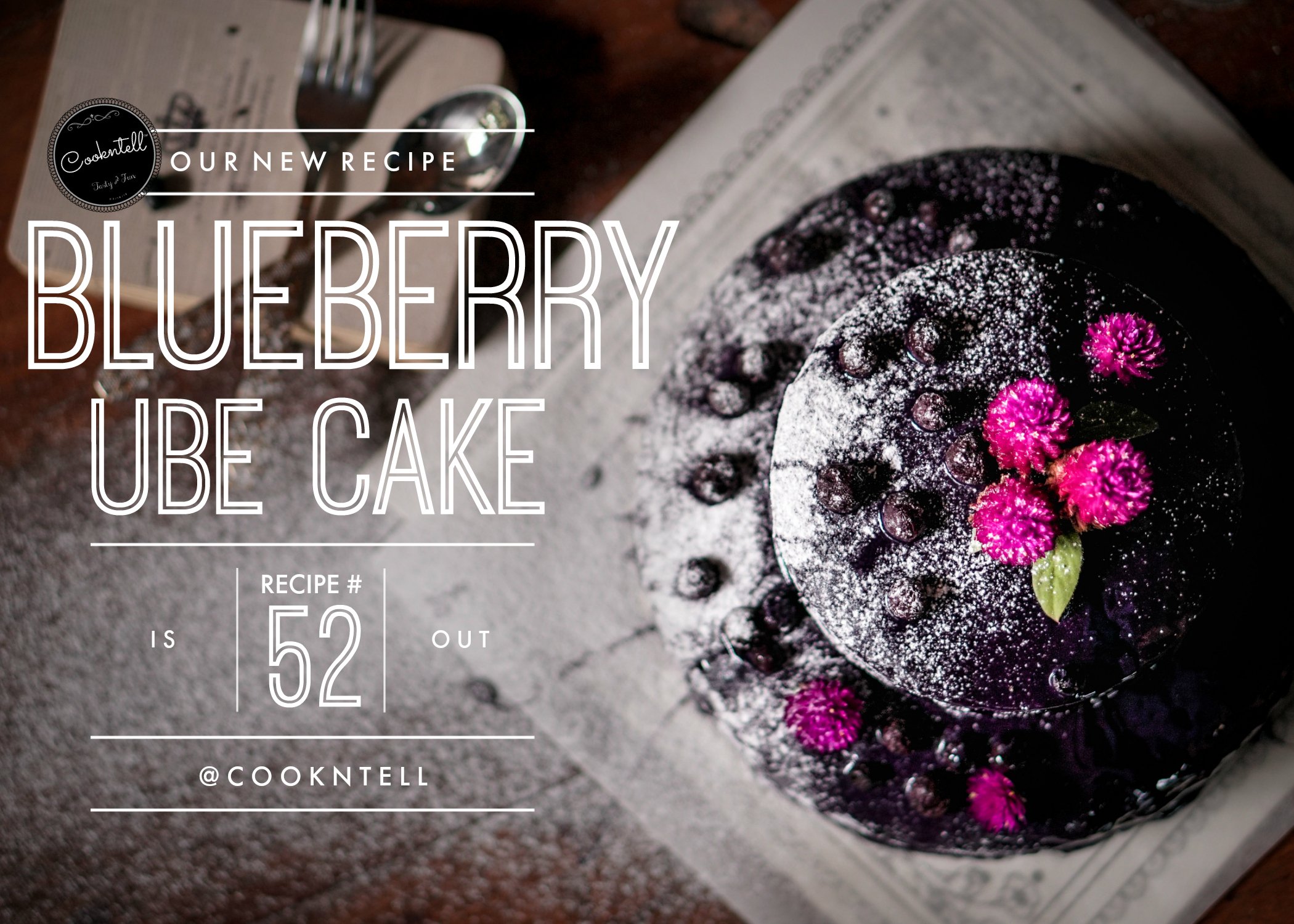 "Das Leben ist zu kurz, um nein zum Kuchen zu sagen."
Hello my fellow Steemians! What's up with you guys today? Well in here in my pretty little world it's a party in this cold windy and rainy season. Yeah right, party in the house, particularly in the kitchen. Lol.
Everybody seems to love to stay in the kitchen when it's rainy. Whether in for a hot coffee and tea or maybe a slice of sweet blueberry dessert made by yours truly.
"Hello! Welcome to Cookntell!"
This is recipe #52
Blueberry Ube Moist Cake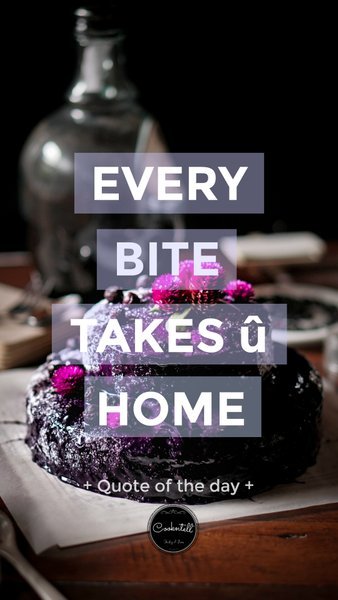 Guys, to be honest I love ube. If you're familiar with it, it's called uhi, shenshu or yam. It's known for its purplish color and it is a root vegetable. Some use it as a flavouring for ice creams, cakes and pastries. And yes today, you're right I made a weird cake from Ube. Weird because it wasn't really my plan to make this version of cake.
I already baked three chiffon cakes actually for just a snack in the house that day but our worker mentioned it's her daughter's birthday and she was too busy working in the house to buy cake for her daughter. So yeah I said no problem you have my back.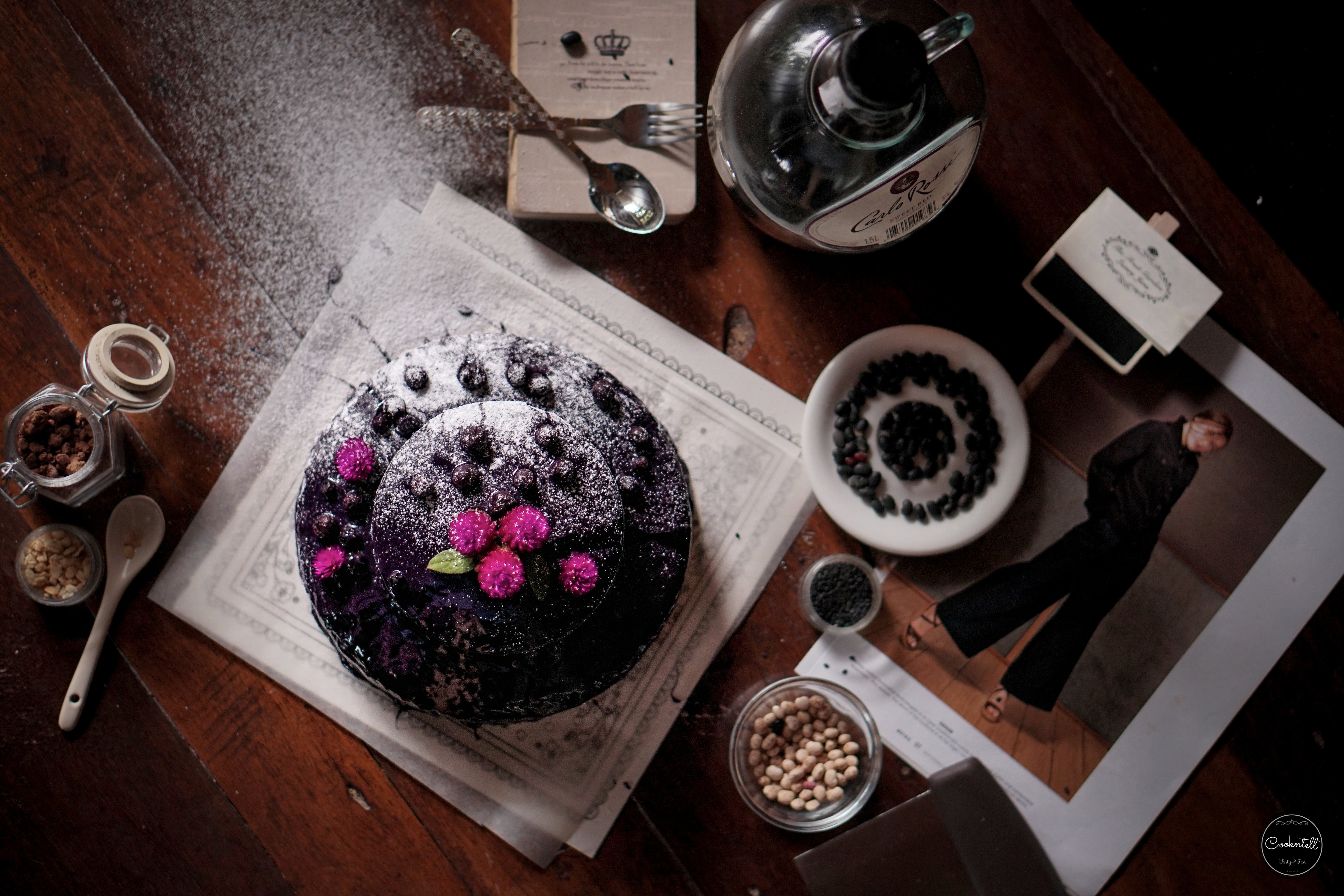 So I took two chiffon cakes and did my best to come up with a presentable purple birthday cake and in just 30 minutes I was able to give her the cake! It was like all magic. Lol. I just threw in some ube flavouring and ube condensed milk and there ya go, birthday cake is in the house.
My worker was so happy after all. I guess the best part about cooking is when you share your masterpiece and it puts smile in people's faces, oh it's just an awesome feeling. Main reason why I keep on cooking.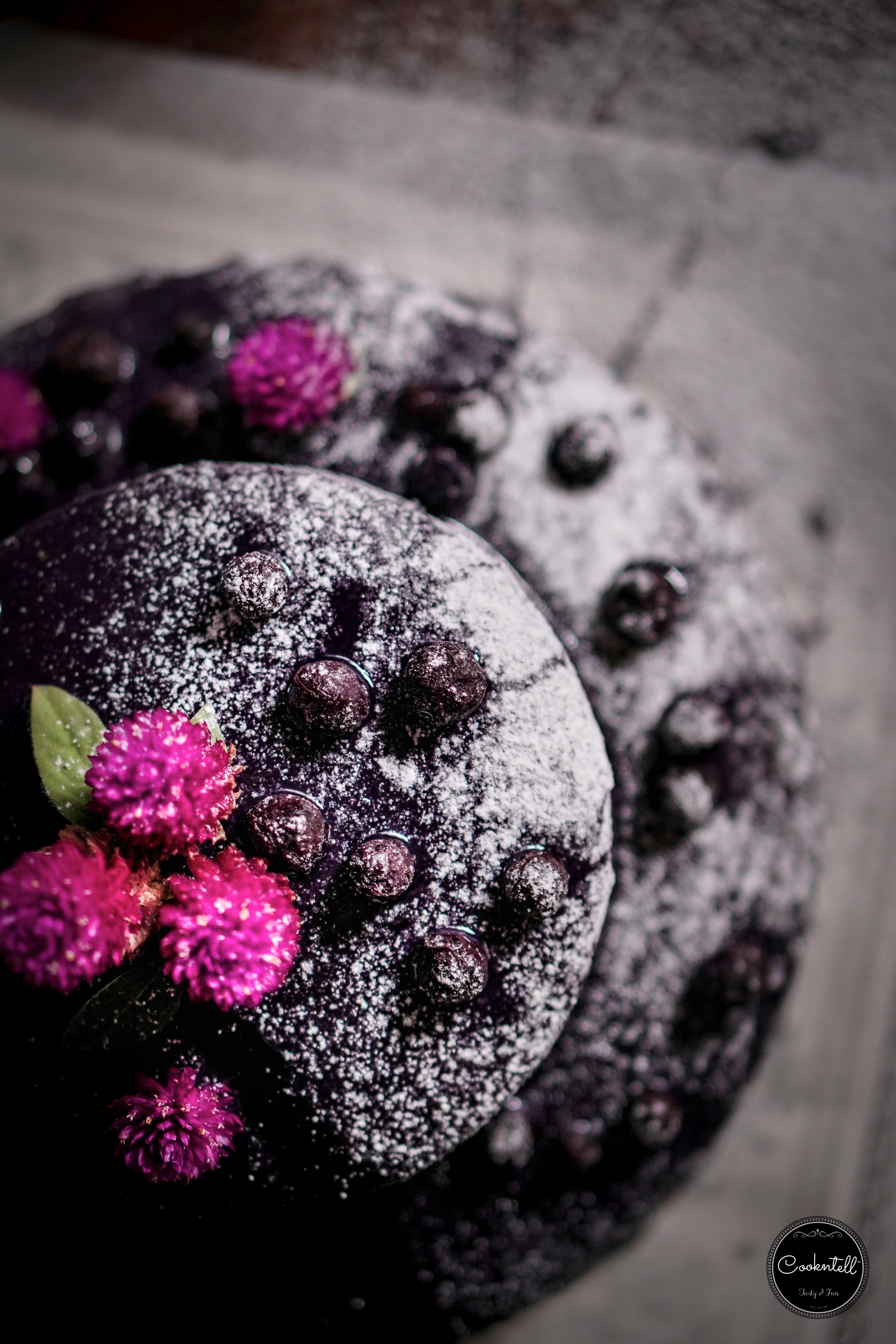 My family used to joke around saying that I'm ready to put up my own restaurant or cafe. But I guess if I make one I'll earn no dollar coz I always tend to give and share. Lol.
Anyways, this cake recipe is very simple and easy. My secret ingredient for a moist one is the glucose syrup. It'll help make your cake soft in texture. And for the frosting I didn't make it in a traditional way but rather I used flavoured condense milk and just heat it in a pan and when it's a little sticky it's ready for frosting.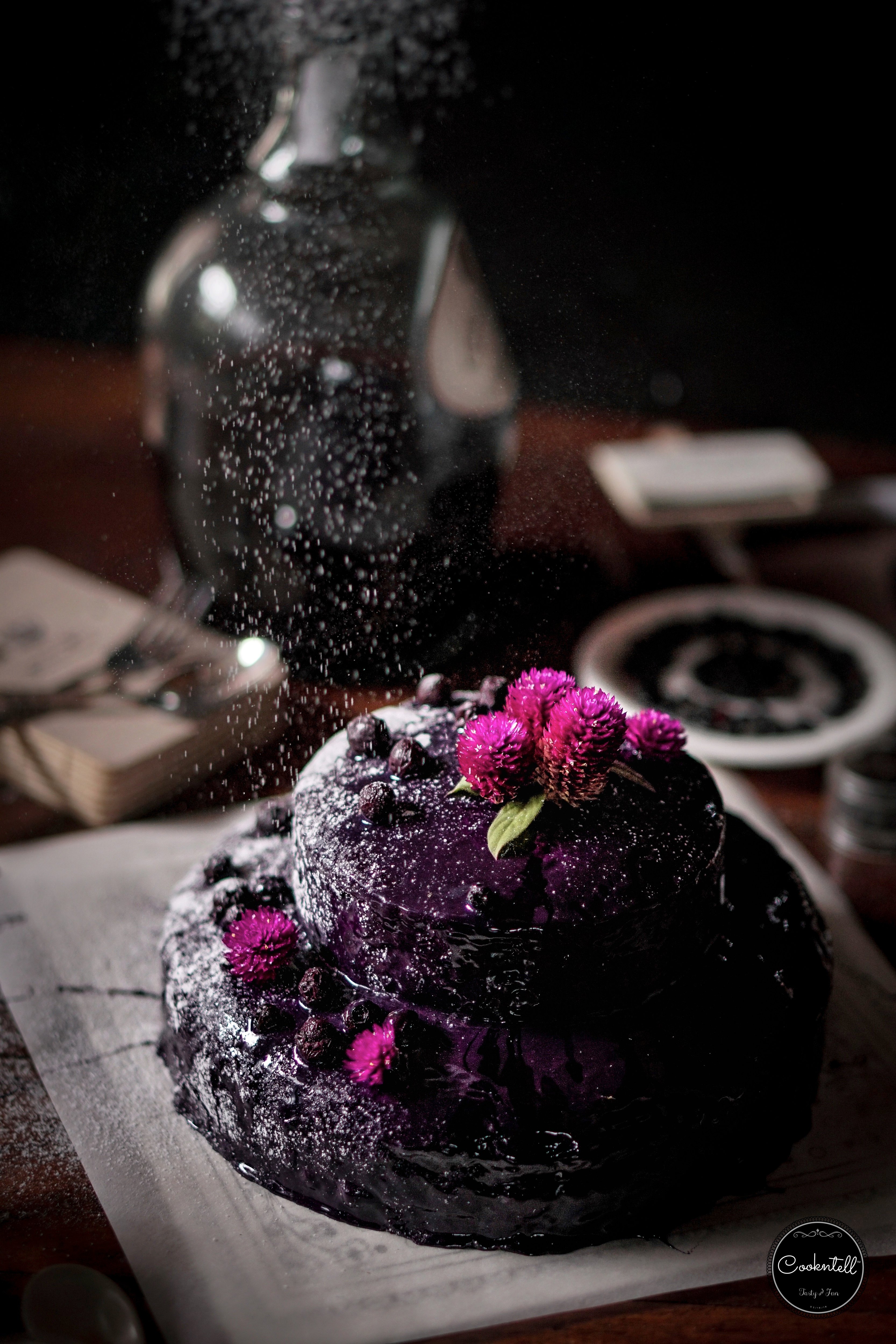 I wasn't able to make a slice since it's a birthday present so I don't wanna ruin the cake. Putting on fresh flowers from the garden makes it look alive and colourful. I bet the birthday girl likes it. Glad to make one's day fulfilled.
Since we don't have fresh blueberries in this tropical country, I used my can preserved blueberries which was quite expensive in the market. I just threw in some powdered sugar on top to make it look appealing. I guess everyone loves sweet stuffs so I wasn't worried about putting on too much. Lol.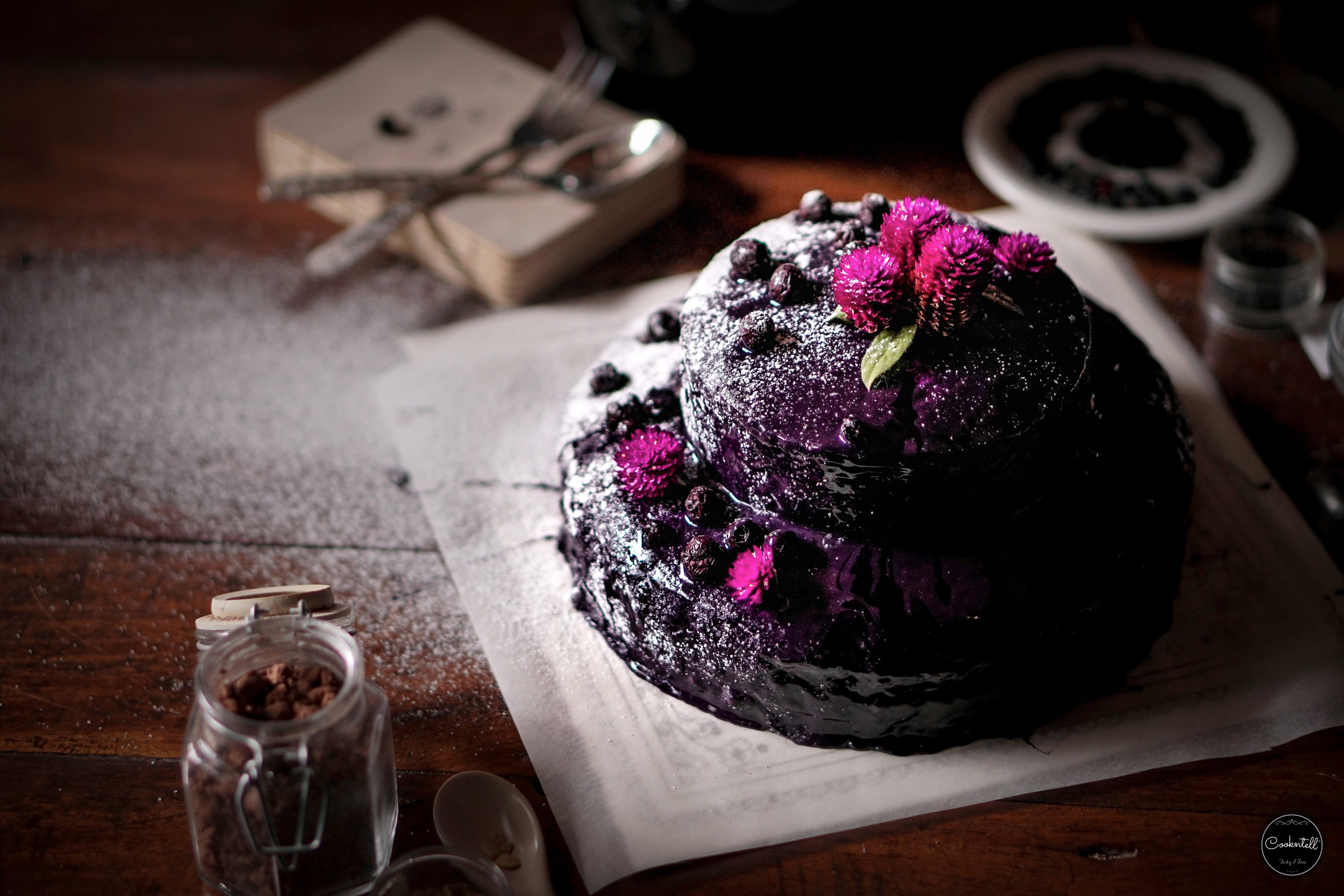 So guys, here's the recipe I hope ya'll like it. For all those sweet teeth here'e the deal- the blueberry ube moist cake. Also here's a shortcut version of the recipe you can grab the photo below. Cheers!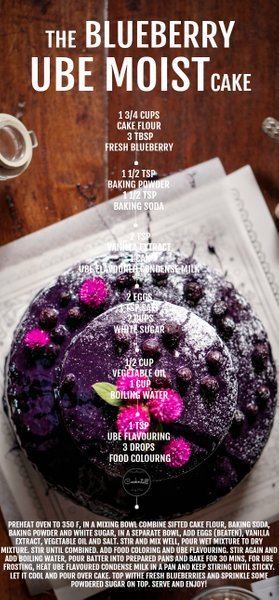 INGREDIENTS
1 3/4 cups cake flour
2 cups white sugar
1 1/2 tsp baking powder
1 1/2 tsp baking soda
2 eggs
1 tsp salt
2 tsp vanilla extract
1/2 cup vegetable oil
1 cup boiling water
1 tsp ube flavouring
3 drops food coloring (violet)
1 can ube flavoured condense milk
3 tbsp fresh blueberry or blueberry preserves
DIRECTIONS
Preheat oven to 350 F.
In a mixing bowl, combine sifted cake flour, baking soda, baking powder and white sugar.
In a separate bowl, add eggs (beaten), vanilla extract, vegetable oil and salt. Stir and mix well.
Pour wet mixture to dry mixture. Stir until combined. Add food coloring and ube flavouring. Stir again and add boiling water.
Pour batter into prepared pans and bake for 30 mins.
For ube frosting, heat ube flavoured condense milk in a pan and keep stiring until sticky. Let it cool and pour over cake. Top withe fresh blueberries and sprinkle some powdered sugar on top. Serve and enjoy!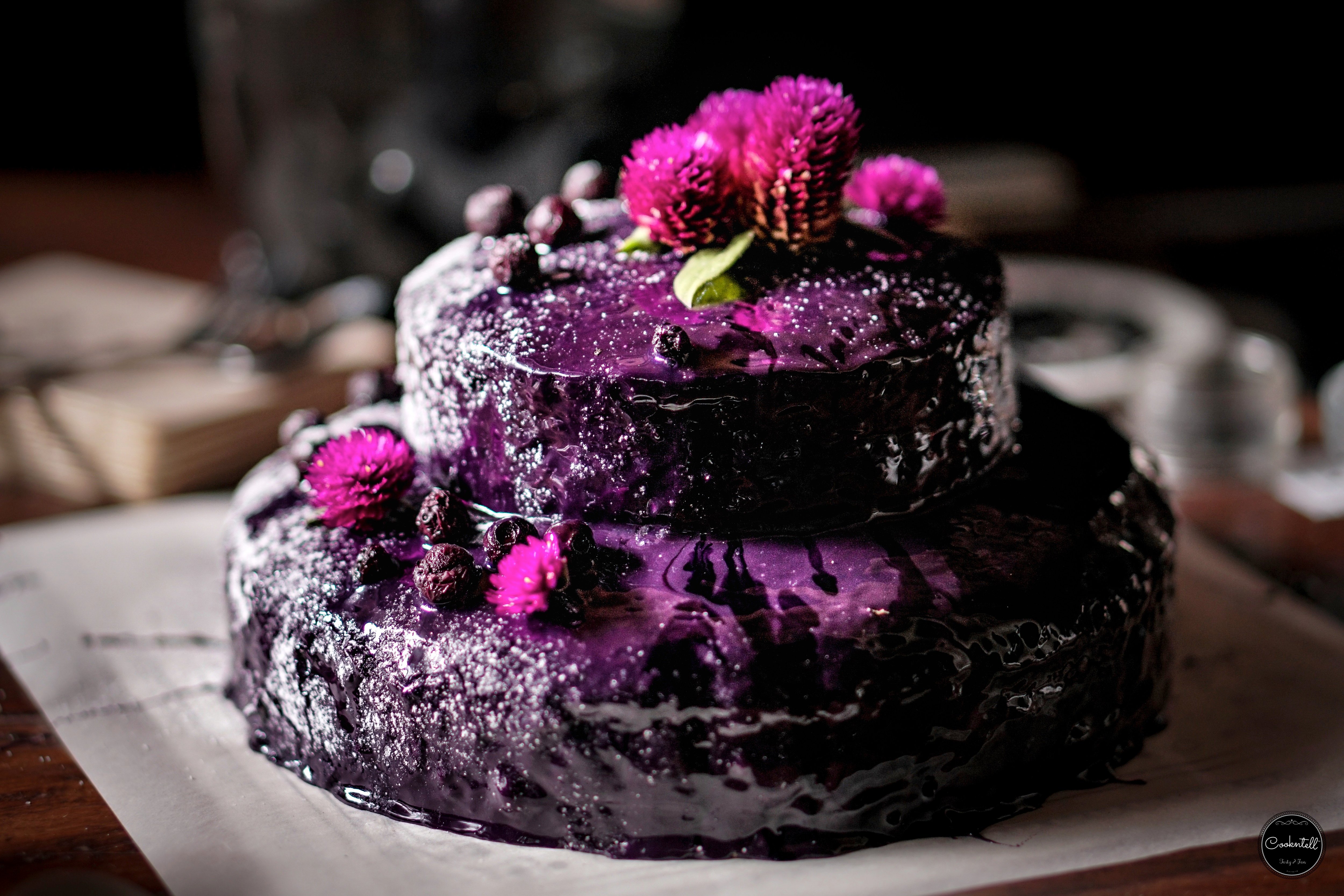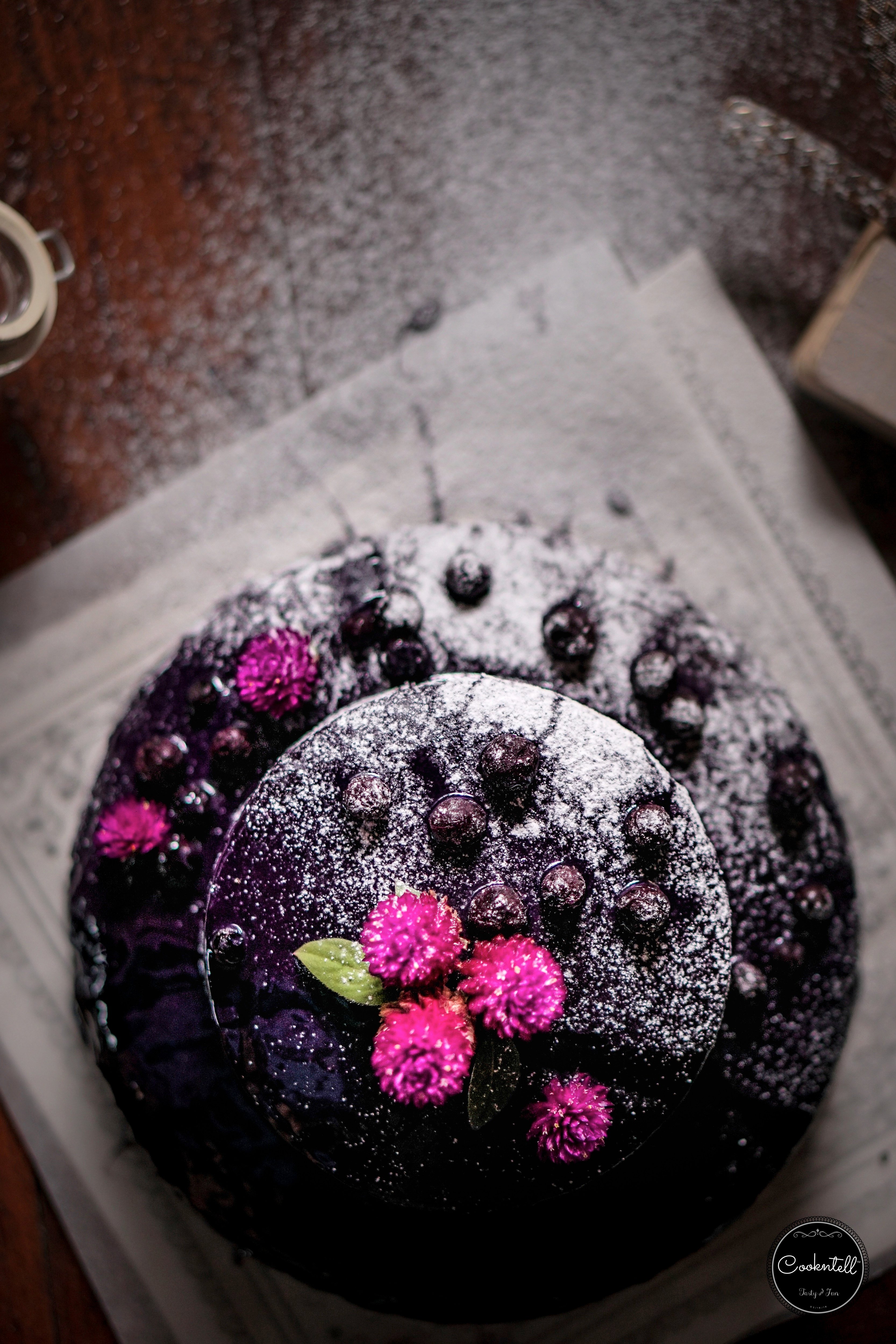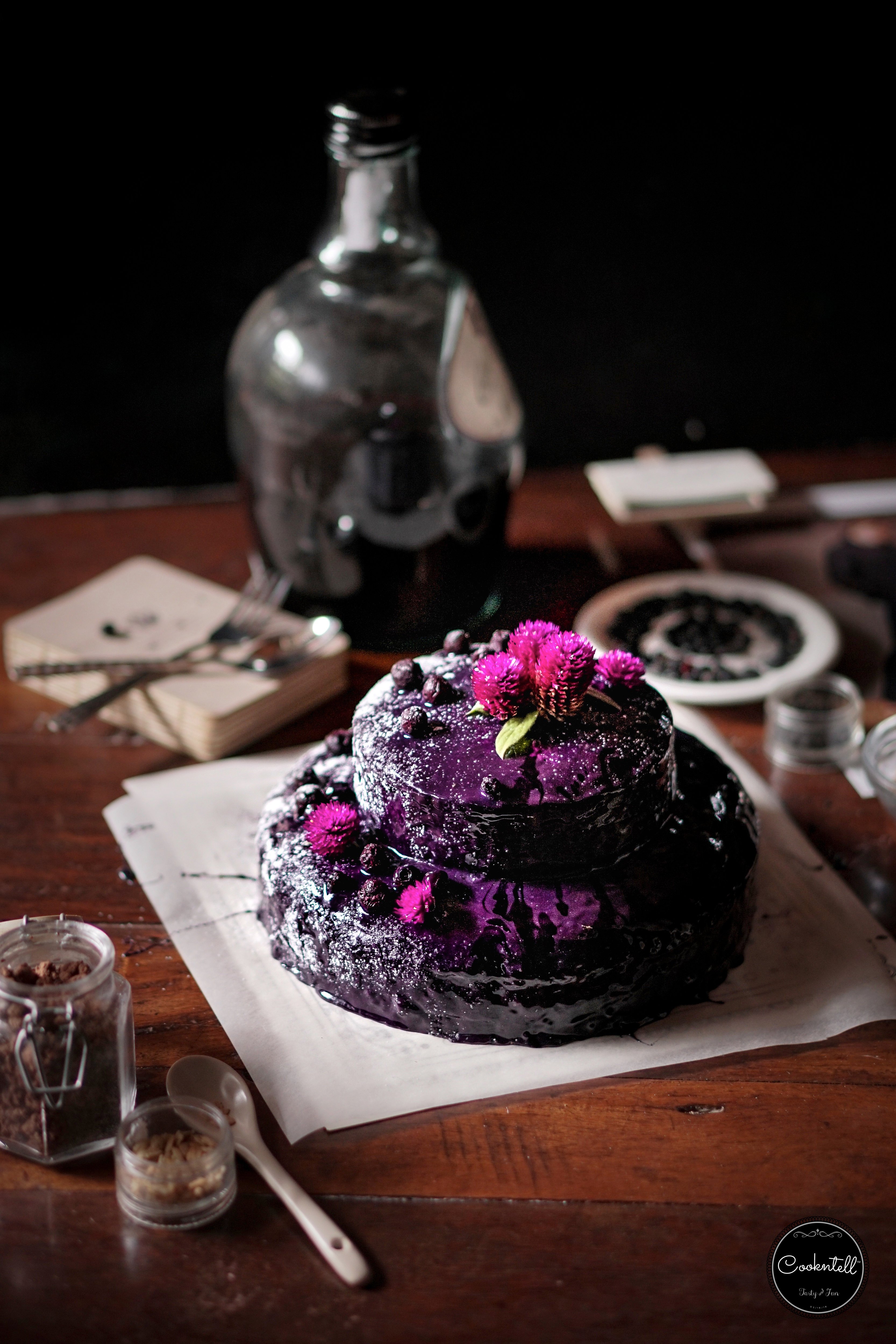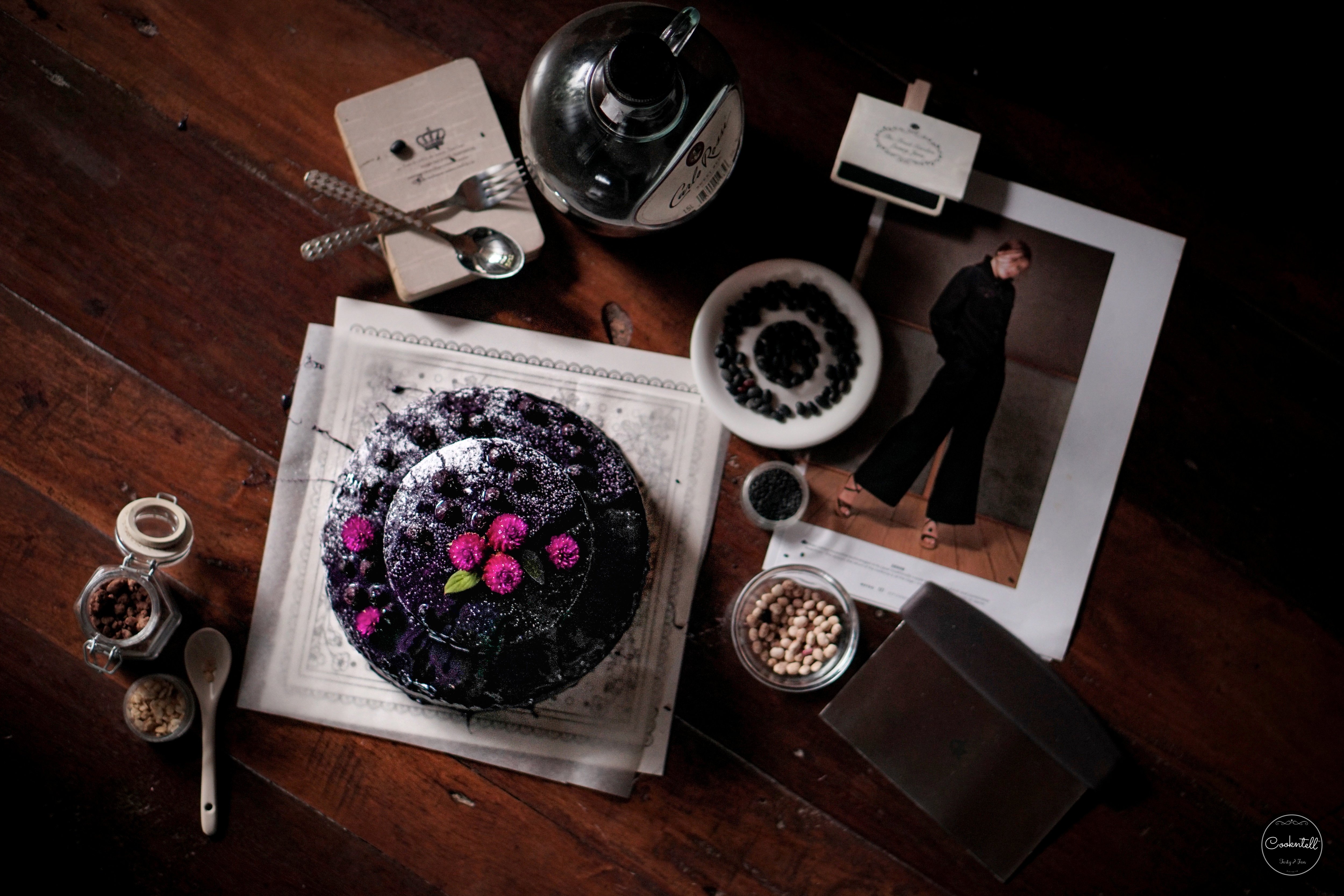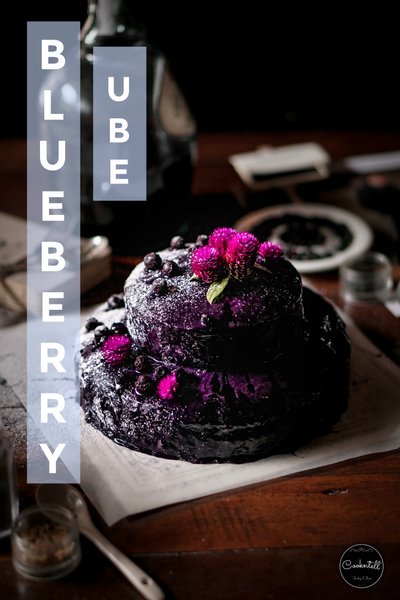 Thanks again for visiting my blog! If you've enjoyed and found this post valuable and if you would like to see more of my cookntell posts daily, then your upvote would be much appreciated!
:-)

See you on the next cookntell.

Love,
Jayne
Guys, English is not my first language so sorry if there're any discrepancies. :-)
For my daily Cookntell food photography follow at my social sites:
Steemit
Instagram
Pinterest
Facebook
Twitter
Youtube
My Featured Steemit Posts
You can view some of my Featured Contents here:
Curie AUTHOR SHOWCASE/Mozzarella Burst Garden Special Buckwheat Pizza
BUILDAWHALE CURATION DIGEST/ Fruit Salad n' Cream Avocado Boat | FOOD PHOTOGRAPHY
BUILDAWHALE CURATION DIGEST/Cookies & Cream Mousse
OCD NOMINATION OF THE DAY/"Be Awesome Dragonfruit Smoothie
THE DAILY SNEAK/The Ultimate Chocolate Avocado Tart
DAILY HIT PARADE FOR NEWCOMERS/The Famous Filipino-Style Chicken Adobo
DAILY TRUFFLE PICKS: THE TOP 10 TRUFFLES/Chocolate Chunk Cacao Wafers ICE CREAM with Almonds and Walnuts VIDEO
THE BEST FOOD POST/Dark Chocolate Vanilla Cookies
THE BEST FOOD POST BY "RED FISH"/Pomegranate Choco Millet Cookies/VIDEO
DAILY PAYOUT STATS REPORT/Vegan Chocolate Cake
Watch More of My Recipe VIDEOS!
I have to be honest with you guys. I don't really call it vain but I love watching my food videos. It feels like a meditation for me. It is basically the sound and art in the kitchen. The sound of the fork, the spoon, the knife, the cutting board, the water, the mixing, the squeezing, the blending and everything in it sounds like in a grand symphony: a kitchen live music. For me, it is just sooo soothing. It's the reason why I put audio on my videos so you guys can experience a different way to watch too. So I wanna share with you some of videos here:
Mango Coconut Bites "Quick & Easy"
Mango Icebox Cake "Mango Float"
"Mango Float" Creamy Icebox Cake
Vegan Almonds Avolato
Sakura Sweet Rolls
Baked Chicken Parmigiana
Dark Chocolate Vanilla Cookies
Pomegranate Choco Millet Cookies
Mozzarella Burst Garden Special Buckwheat Pizza
The Ultimate Chocolate Avocado Tart "Quick & Easy"
Vegan Chocolate Cake "Guilt Free"
The Famous Filipino Style Chicken Adobo
Chocolate Chunk Cacao Wafers Ice Cream with Almonds & Walnuts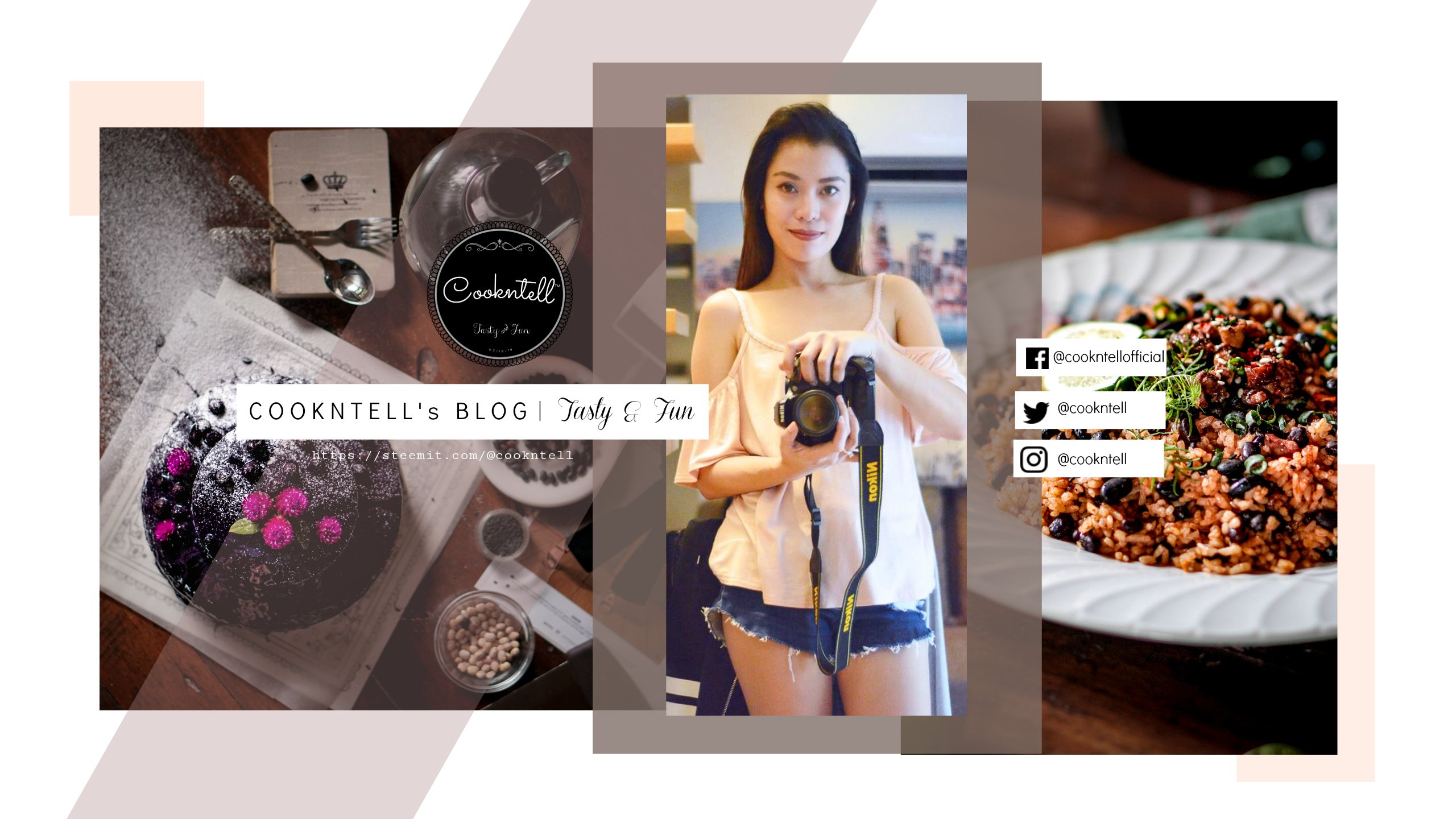 ©Cookntell Photography
All photo contents of cookntell are original photos created by ©Cookntell and cannot be copied or used without the permission of Jayne Alexander. @cookntell
"Thanks for visiting and I'll see you again!!!"

XOXO

Join us now @steemitbloggers