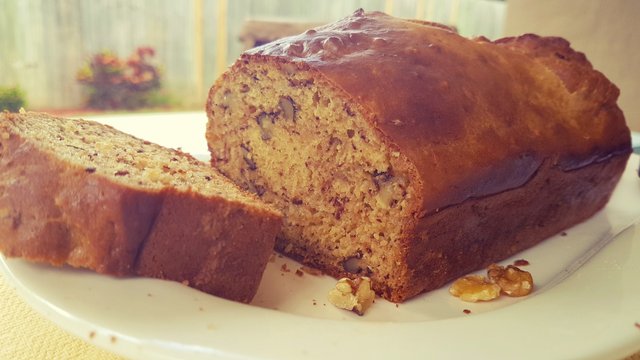 Homemade BANANA BREAD Simple [email protected]
Hi everybody!!
As I have been so busy lately with packing all our belongings and selling everything in our house for relocation (I can't believe its in 2 more weeks!!!) I haven't been able to post as much as I was planning to.. The days are going by so quickly and soon enough we are going to be on a flight out of Australia!
Since I do not have my beloved mixer anymore ... (nor many other things in my kitchen!) its been a bit challenging to do any cooking or baking around here. But I remembered I had a simple recipe for banana Bread that you can prepare in 5 minutes!
I had a few ripe bananas sitting on the counter I was thinking about a nice recipe that can be great for them. I remembered a great fast and simple recipe I tried not to long ago for the best Banana walnut bread ever!
The best thing about this recipe is that it is mess free and no mixer is required. Just take a bowl and spoon and give it a go! That's my favorite kind of baking :)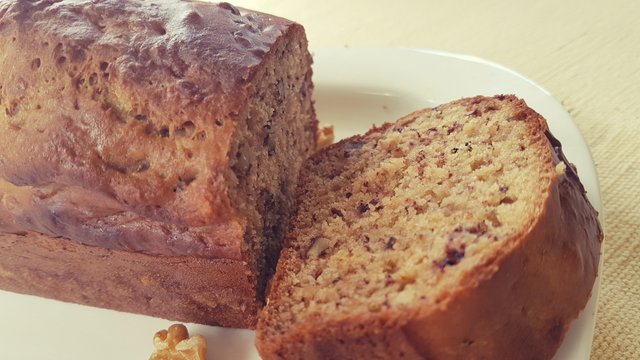 This Banana bread has a little crunch on the outside and is moist in the inside. My favorite combination!

I made Banana bread a few times but this time I made it - it came out almost the same as I remembered on one of our family trips we took not to long ago - where we were served such an amazing moist banana bread (had choc. chips too :) So delicious!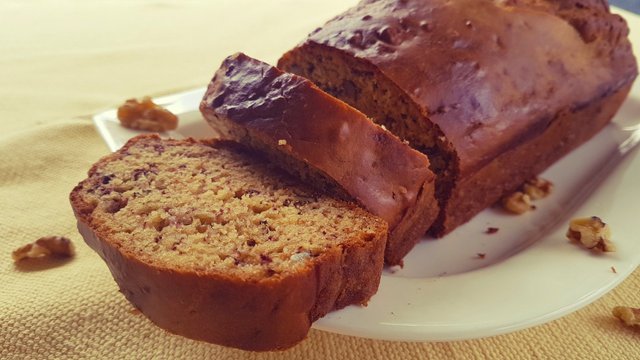 I added some walnuts to give that gentle nutty flavor with a crunch to each bite but your not a walnut fan you can even swap them for any addition you wish from pecans to chocolate chips!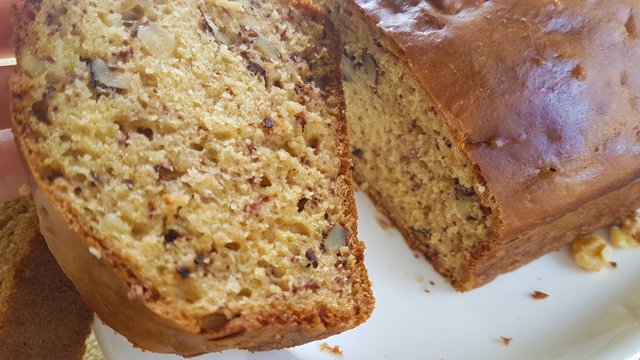 It can be cut into slices and served for a little after school treat. Its also a great way to use the over ripened bananas that are left.

SO LETS START BAKING!!

BANANA WALNUT BREAD - Recipe
@Cooknbake:
Ingredients:
4 very ripe bananas
85gr butter, melted
3/4 cup brown sugar
1 egg, beaten
1 teaspoon vanilla extract
1 teaspoon baking soda
pinch of salt
1.5 cups plain flour
1/2 cup chopped walnuts (or any other desired additions- chocolate chips, pecans....etc..)

Method:
-Preheat oven to 180 degrees Celsius
-Melt the butter in the microwave.
-In a bowl mash the bananas with a fork and add all the ingredients except for the flour and walnuts. Mix until well combined.
-Sift flour into the mixture and mix. Add in the walnuts (or any desiterd addition) and mix to combine.
-Place in a bread pan, lined with parchment paper.
-Bake for about 45 minutes or until tuns golden brown.
---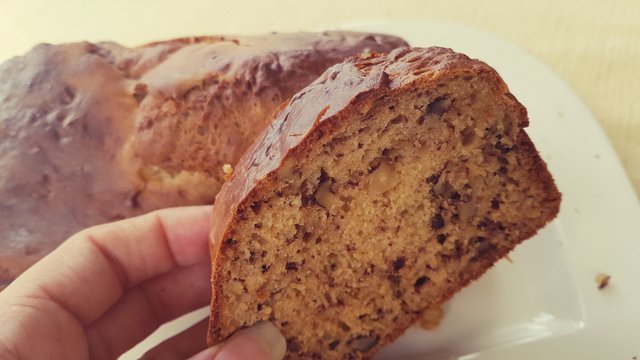 Enjoy each Bite! !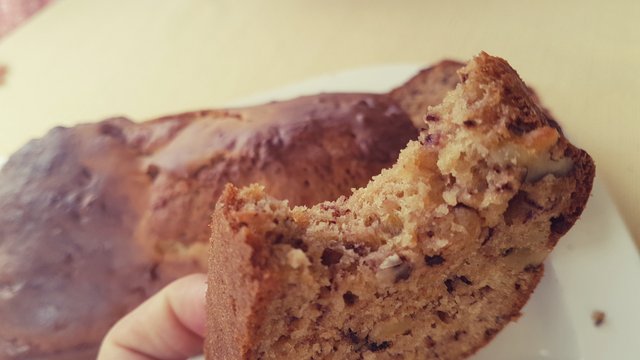 Hope you liked!
ENJOY EACH BITE!
Simple Recipes @Cooknbake :)


For this recipe you'll need very ripe bananas. if they aren't ripe enough, here's a tip on how to get them ready for baking
in no time!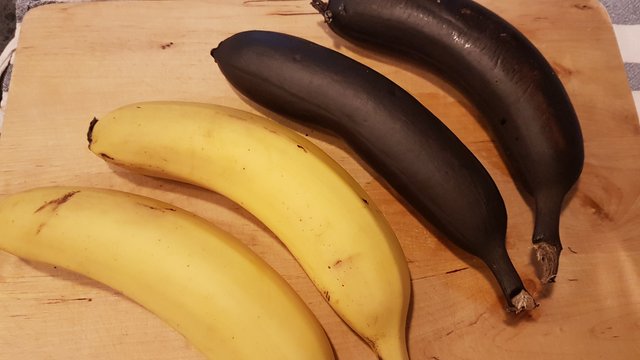 How to make bananas ripen faster:
Simply place the bananas in the oven at a temperature of 120 degrees. The heat speeds up ripening and within 15-20 minutes your banana will turn sweet and soft. The banana skin turns black and the banana becomes very soft, which makes it suitable for baking:)

You can check out a few more of my delicious and simple desserts/bread recipes here: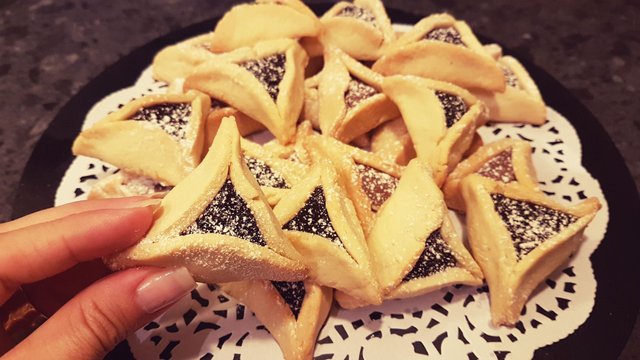 ---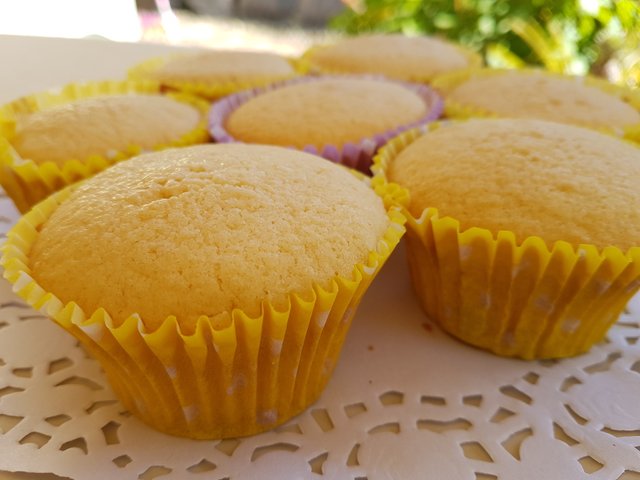 ---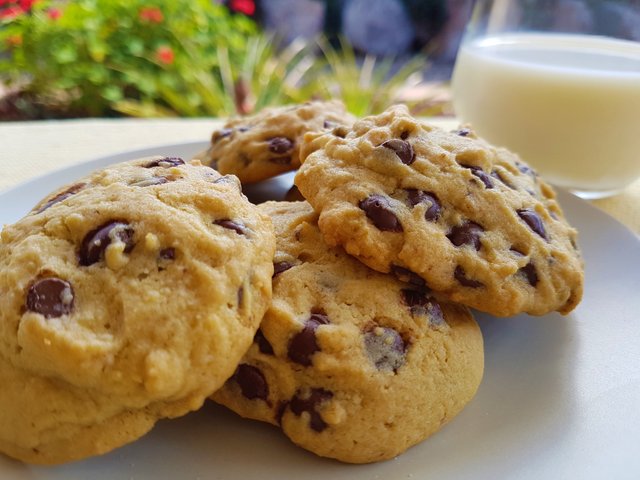 ---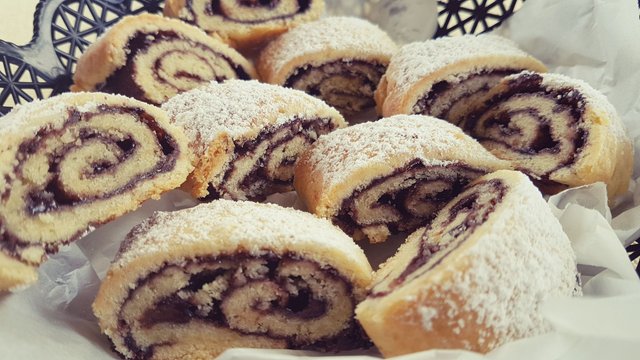 ---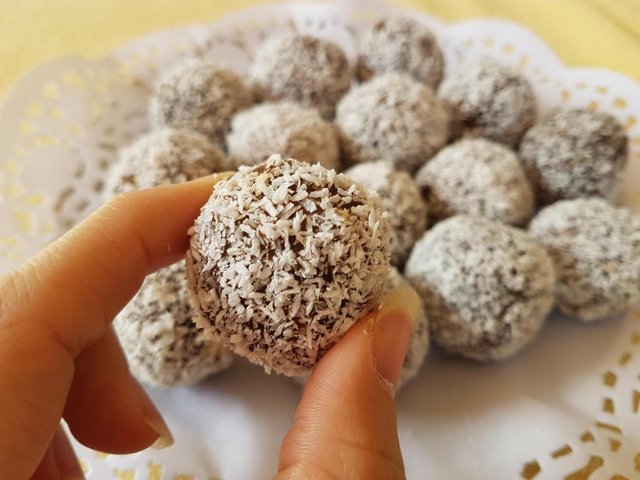 ---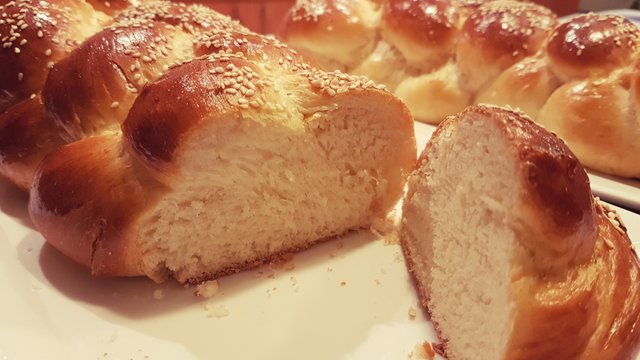 ---
ENJOY THEM ALL!! :)

More simple recipes to come! So stay tuned :)

-All pictures are mine and original, taken on my Galaxy S7 phone-


I love reading your thoughts and comments! Any feedback is always welcome ! So please keep 'em coming! :)





See you soon

Have a great week!

Lots and lots of Love! ❤️