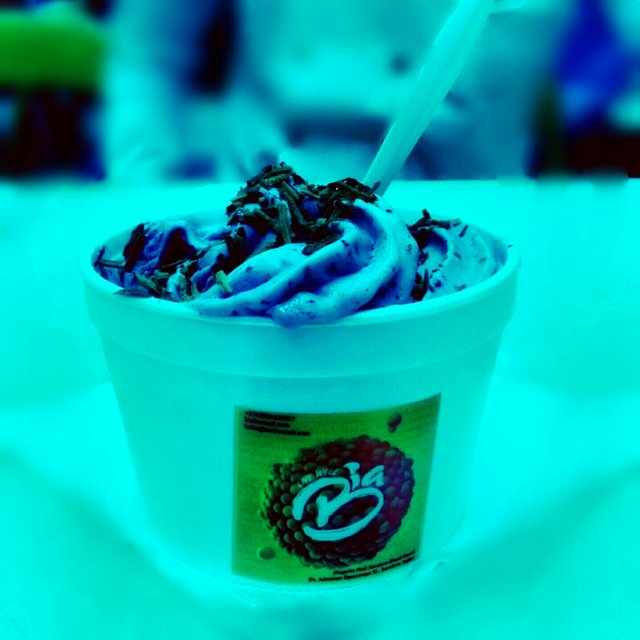 Image by author
STRESSED when spelt backwards is DESSERTS, hence the smoothie.
---
Caring for my 5 months old baby and pursuing a degree that requires both the mental and physical aspects of my life can be overwhelming. Therefore, hanging out at my friend's smoothie store when I can, does the magic of calming my nerves and nourishes my body as fruits are known to contain antioxidants.
I love my smoothie in this texture and not the usual watery kind that is sipped with a straw.
Recipe
The quantity of each ingredient listed is to your own discretion.
Blueberries
Strawberries
Peaches
Low fat yoghurt
Icecubes
Coconut shreds
Place some blueberries, strawberries, sliced peaches in the smoothie machine with low fat yoghurt that acts as a thickner and some ice cubes.
It is ready to be served after sprinkling some coconut shreds on the smoothie. The residual seed from the strawberry and the coconut shreds makes your mouth a little bit busy as the smoothie melts in your mouth.
---
Your taste buds will forever be grateful to you. Enjoy!