You know those days when you're really hungry and when it's time to finally make something to eat, you find yourself searching for something then realize, you really need to get to the store. You are out of supplies
I had that problem but I didn't want to go for groceries until I had eaten. I was too lazy and too hungry to wait so I took what I could scrounge up that was left and made a delicious lunch.
There was a bag of oats, some onion, garlic, flax seeds, a can of chipotles, some peanut butter and some coconut cream.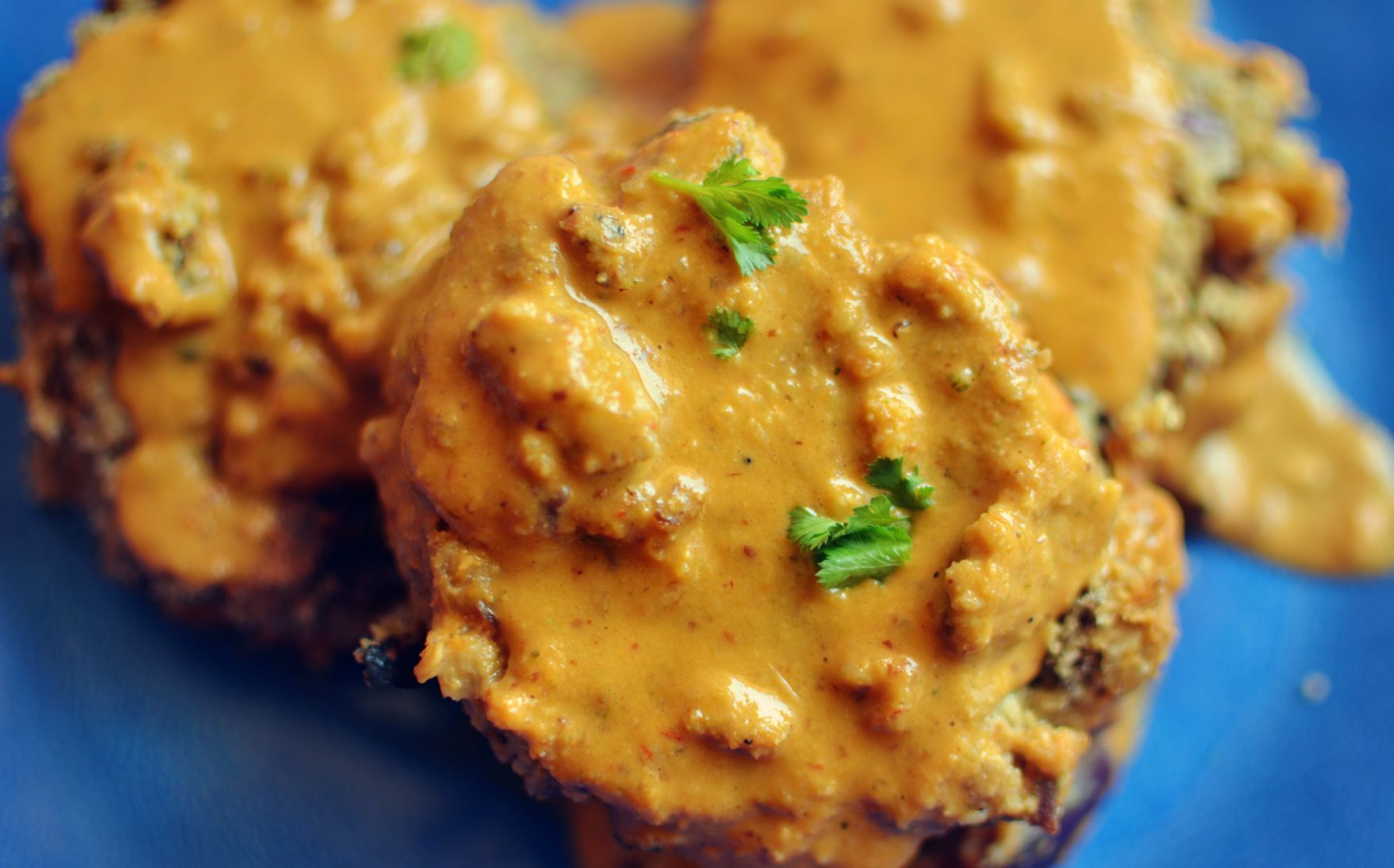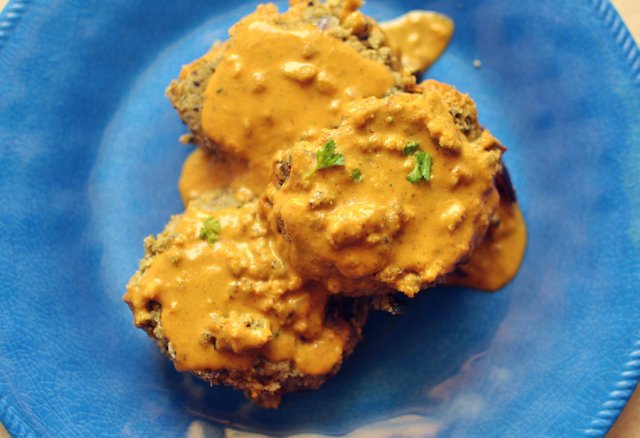 So I turned the oats into flour, mixed it with salt and ground flax, and water. I chopped some red onion through that into the mix then added water slowly until the mixture was good for making patties.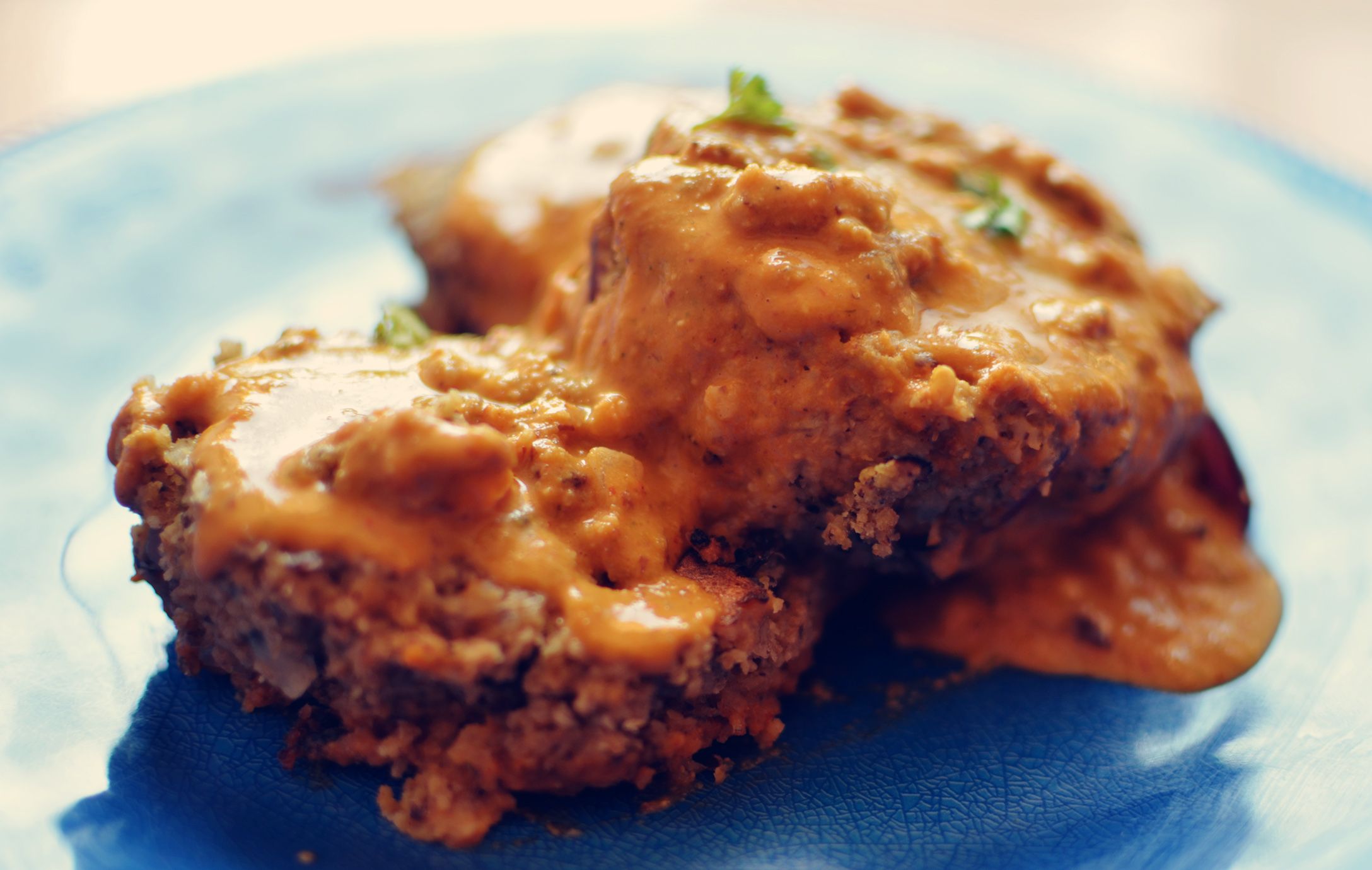 I browned them in a pan then added part of the sauce.
The chipotle cream sauce
1 or 2 pieces of chipotle from a can, or just the sauce if you can't take the heat.
1/3 cup coconut cream
1tablespoon of peanut or nut butter
1/2 teaspoon salt
2 cloves garlic
Juice of 1 lime or a squeeze of lemon
1/2 teaspoon agave nectar or other sweetner
Blend ingredients together and put a little in the pan with the patties, cover the pan to cook, then pour the rest on top to serve