Creamy lentils over rice, nutty curry cream sauce, with a side of green mango and cucumber salad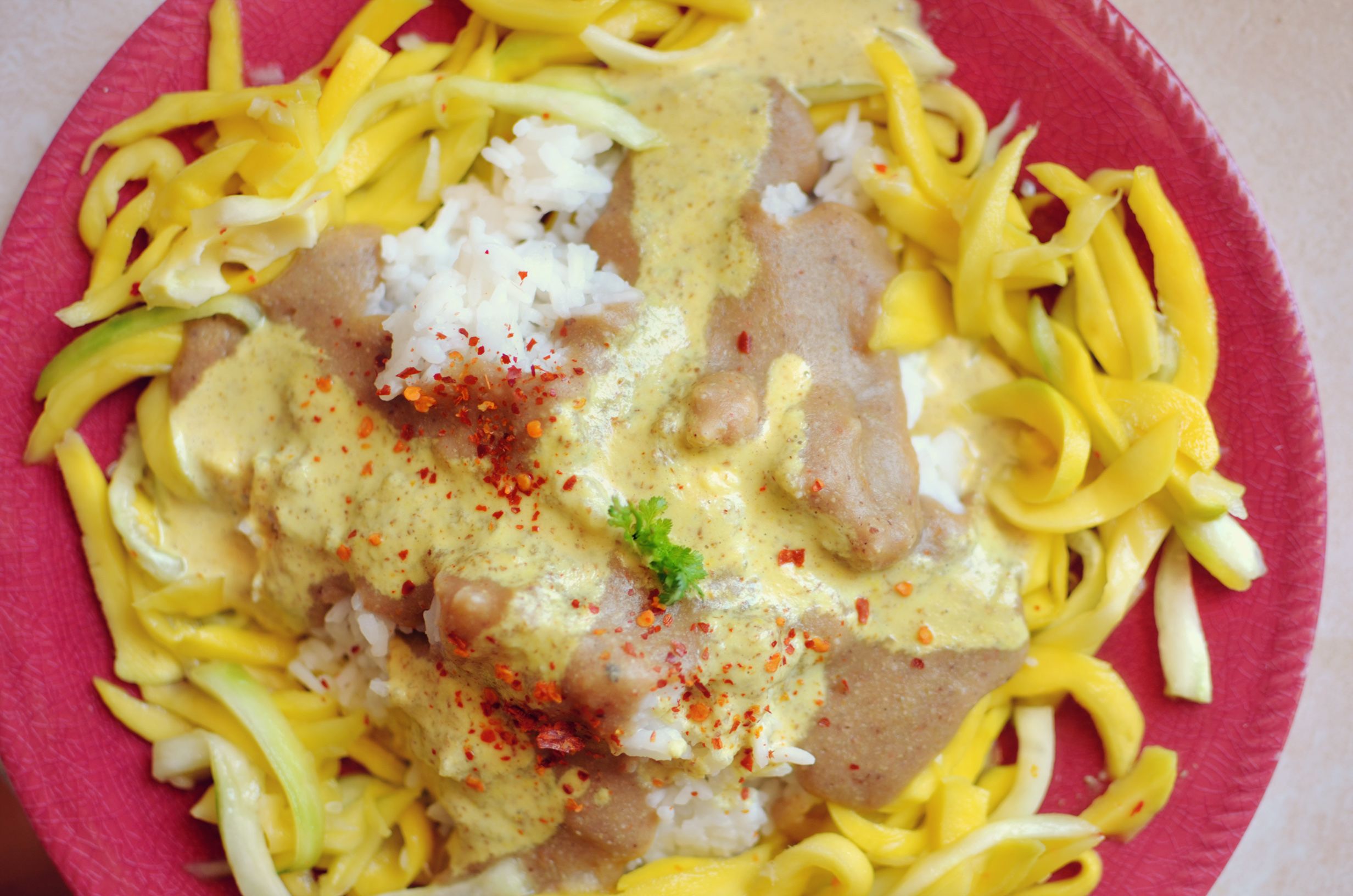 I have found that lentils are one of the handiest things to have in the pantry especially for someone like me who doesn't have a refrigerator to keep a lot of fresh foods. I have found so many things to do with them and so many ways to flavor them, but I am in Mexico with limited items available and limit budget at the moment , so lentils have really done their job feeding us.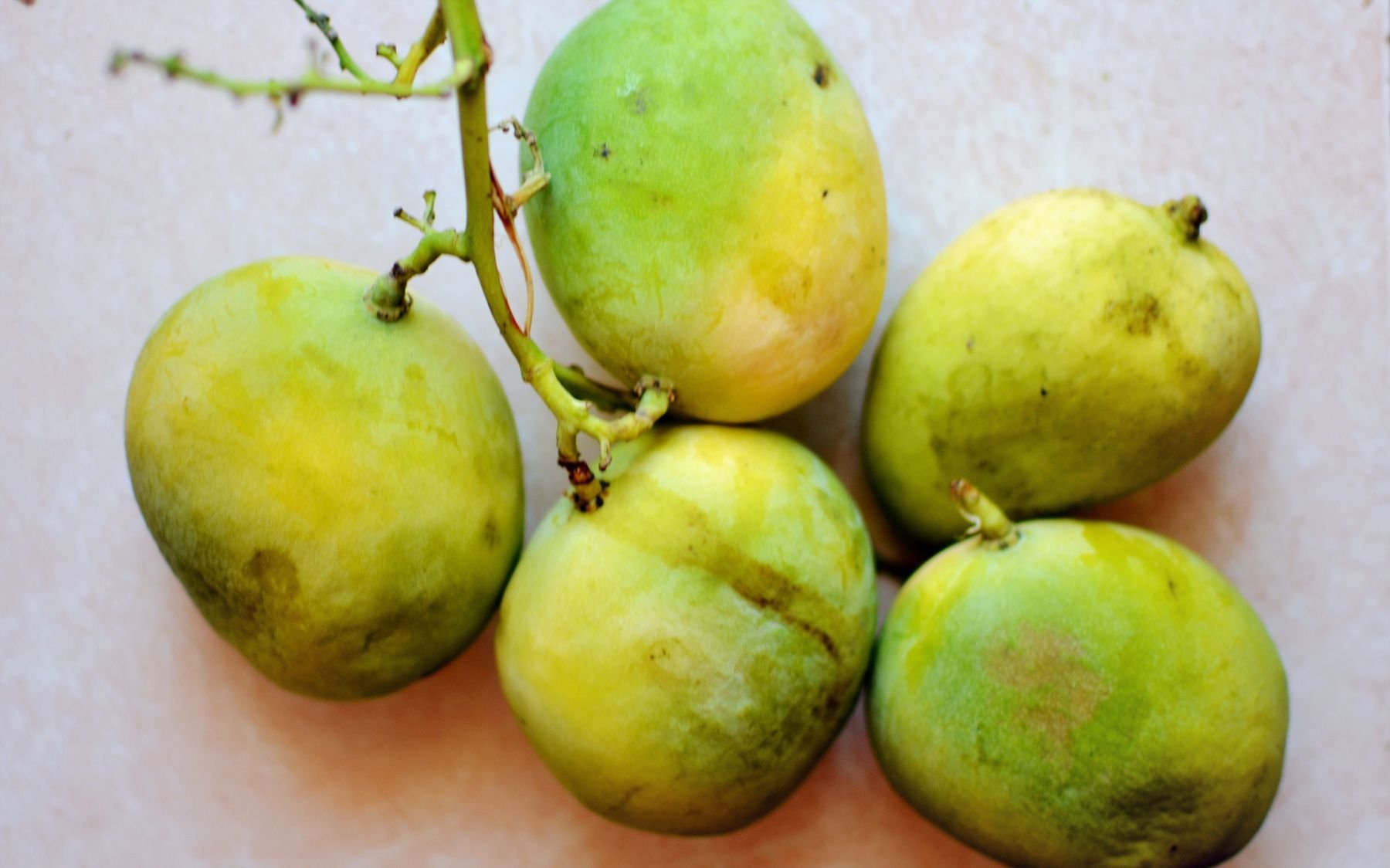 I had some small green mangoes that we managed to pick from a tree on the street, over a week ago and I've been keeping them on the ledge outside. Today I used them for a mango salad. They were not ripe but they were slightly orange so it was perfect for a mango salad. If you use a mango that is too ripe it will be difficult to slice thinly or dice and hold their shape. I had half a cucumber left and put that together. It was perfect as a side to the lentils and rice which I made spicy.
Mango salad
1 cup sliced cucumber
1/4 cup onion finely diced
1teaspoon agave nectar
juice of 1/2 lime
1teaspoon salt
Creamy lentils
2 cups cooked lentils
1 onion diced
1 carrot diced
1 stalk celery diced
2cloves garlic minced
2 small tomatoes
Saute all ingredients add tomatoes and lentils cook than puree. Reheat and serve over rice. Add cream sauce
Nutty cream sauce
1/2 cup soaked almonds
1 clove garlic
1/2 teaspoon minced ginger
pinch cumin
pinch turmeric
pinch chili powder
1 teaspoon salt
1 teaspoon sesame oil
1/4 cup water or plant milk
Blend until smooth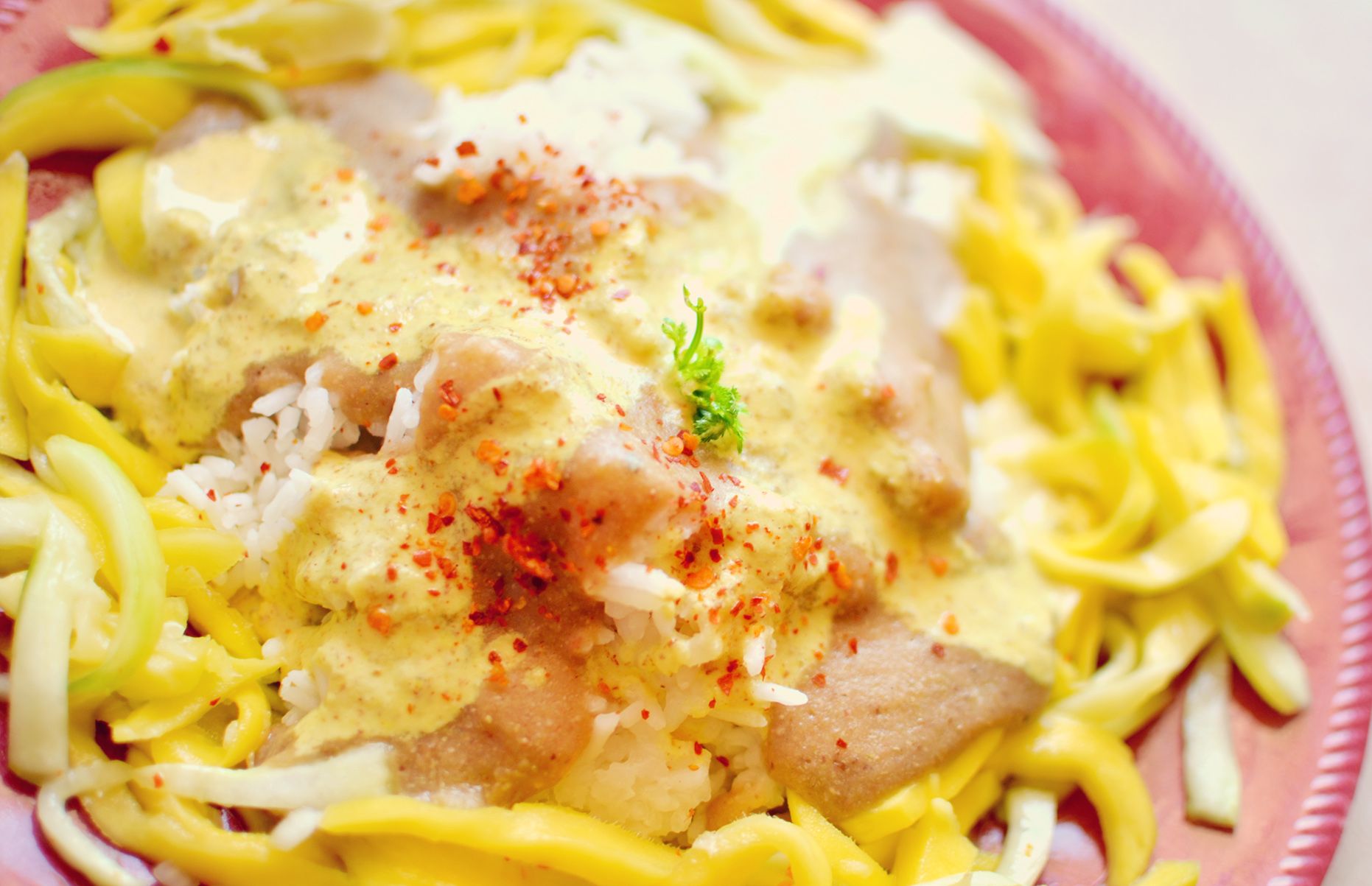 Lentil Tortilla Soup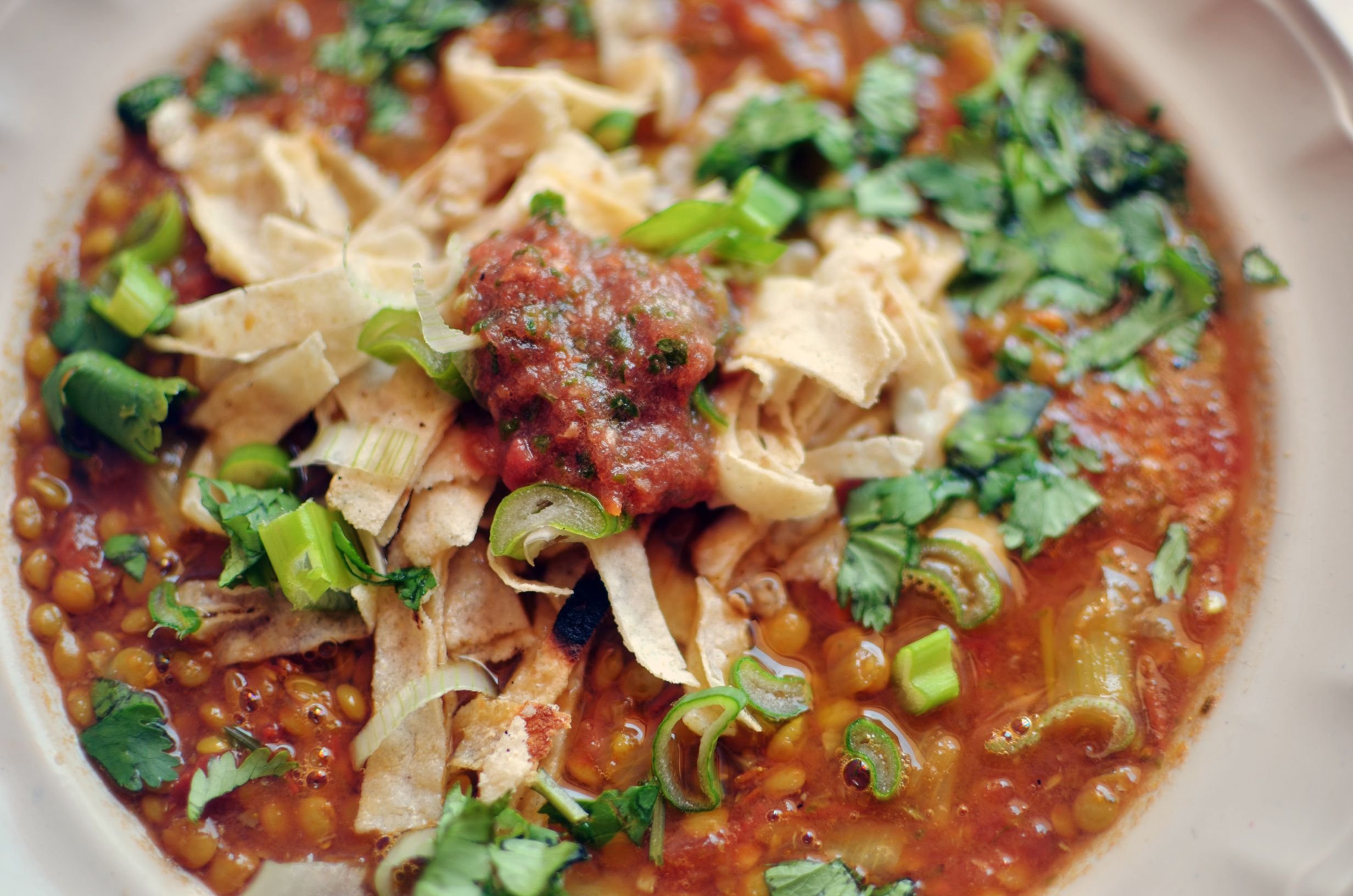 Being In Mexico for so long, makes me want to do Mexican style food. I can't help but use the ingredients that are so easy to get. I had tortillas left over so I thought what better way to use them then in a soup.
2 cups cooked lentils
1 onion chopped
2 cloves garlic
1/2 cup water
4 Roma tomatoes
fresh cilantro
juice of one lime
1 teaspoon salt or to taste
1/2 jalapeno pepper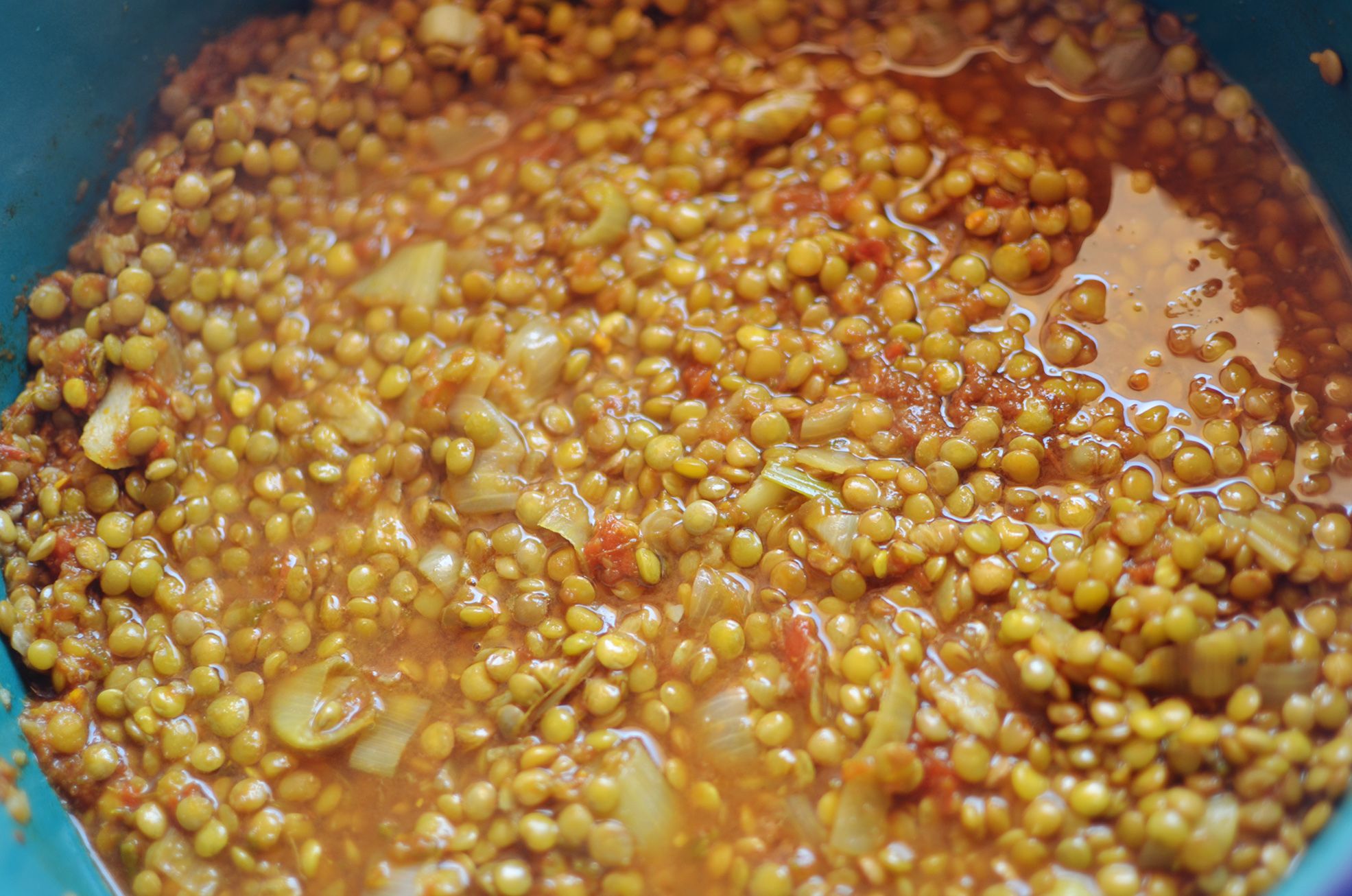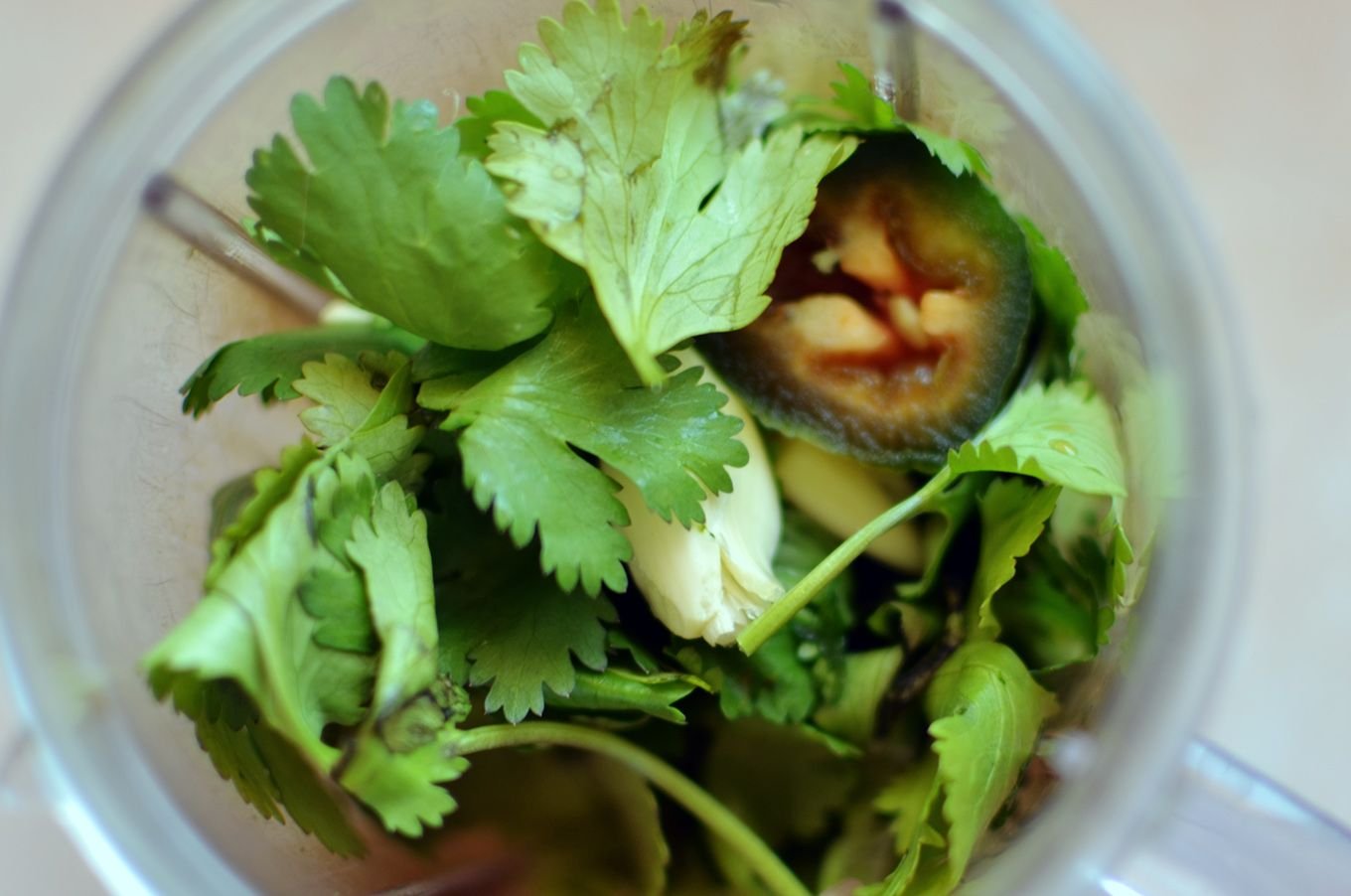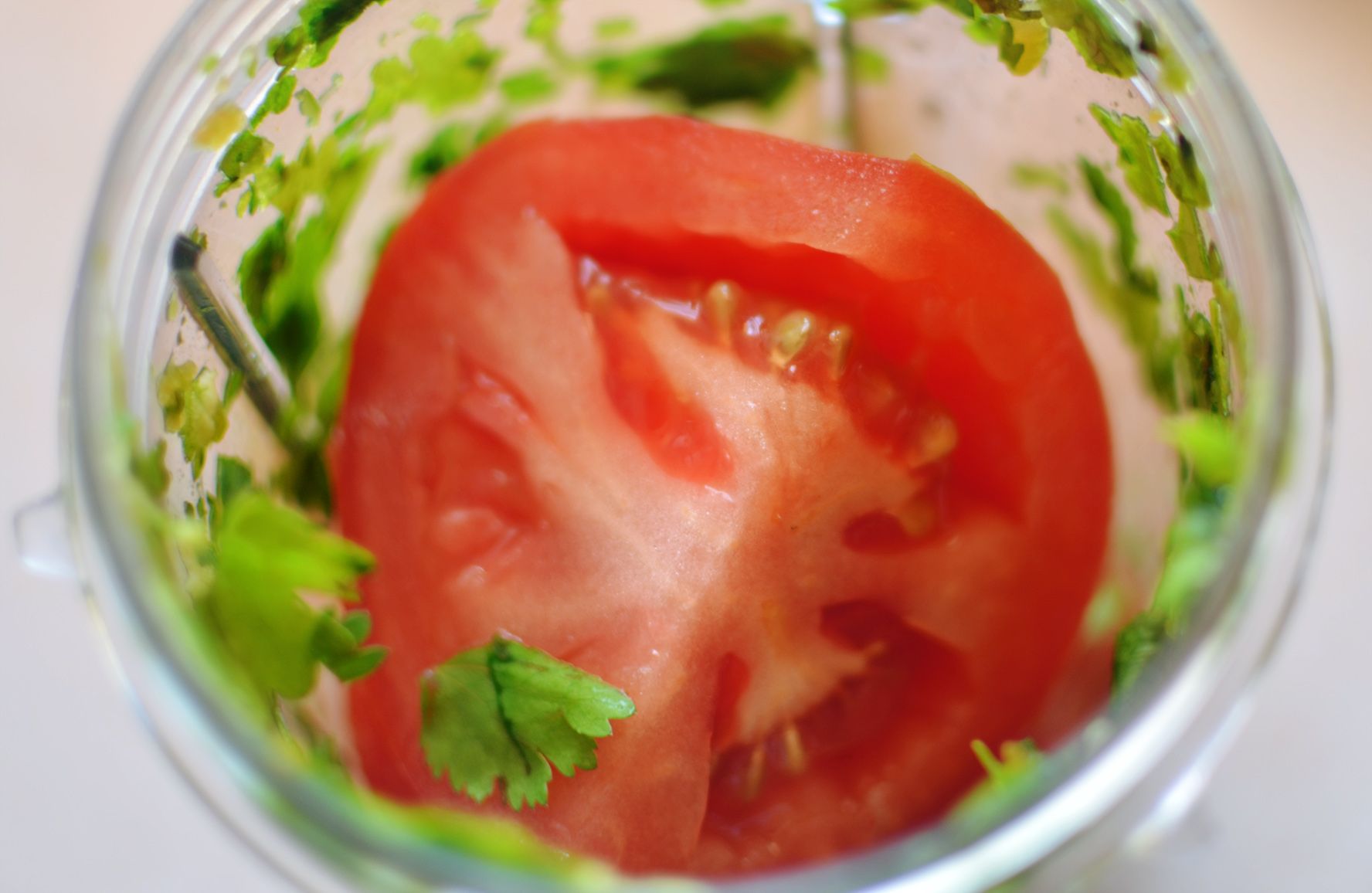 Saute onions and garlic, add lentils. Put tomatoes lime juice, jalapeno, salt, and cilantro in a blender and puree. Add to the pot.