Those who are following me already know that a few days ago I have shared how to make natural dyes for food and I promised that soon I will be sharing recipes on how to use them. In Lithuania it is really popular to eat dish that looks like ravioli but we call it 'koldūnai'. The most common that these koldūnai would have meat inside, but you can also make them with cottage cheese, mashed potatoes, spinach, fruit or anything you like. Having in mind that koldūnai are made from a very similar dough that is used for making pasta, I have decided to use my colours (Dying The Food With Home-Made Colours + Original Photos) for the dough of koldūnai. They were so beautiful beautiful beautiful!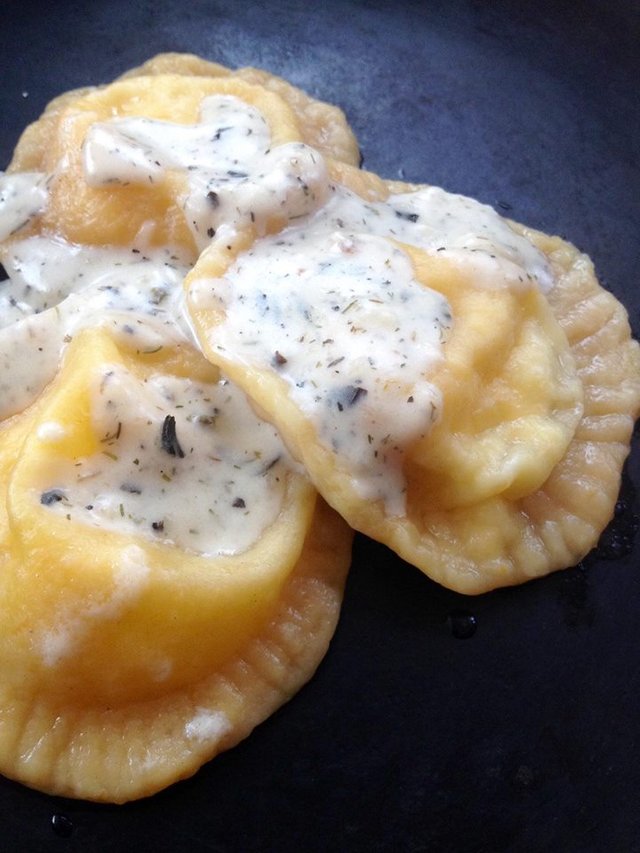 Let's start?
Ingredients for dough of koldūnai:
380 g flour
130 ml water
1 egg
pinch of salt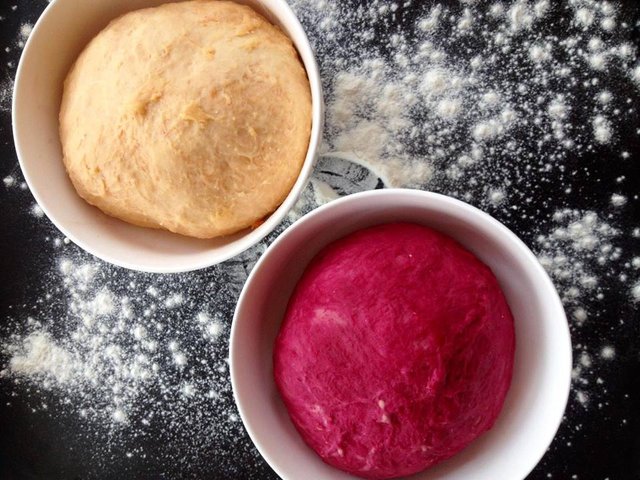 We are making the dough by mixing all of the ingredients well. Then, you need to separate the dough into 2 parts and add different colours to every part. 
 For filling: 
200 g soft cheese
Pinch of salt and black pepper 
Clove of garlic
Egg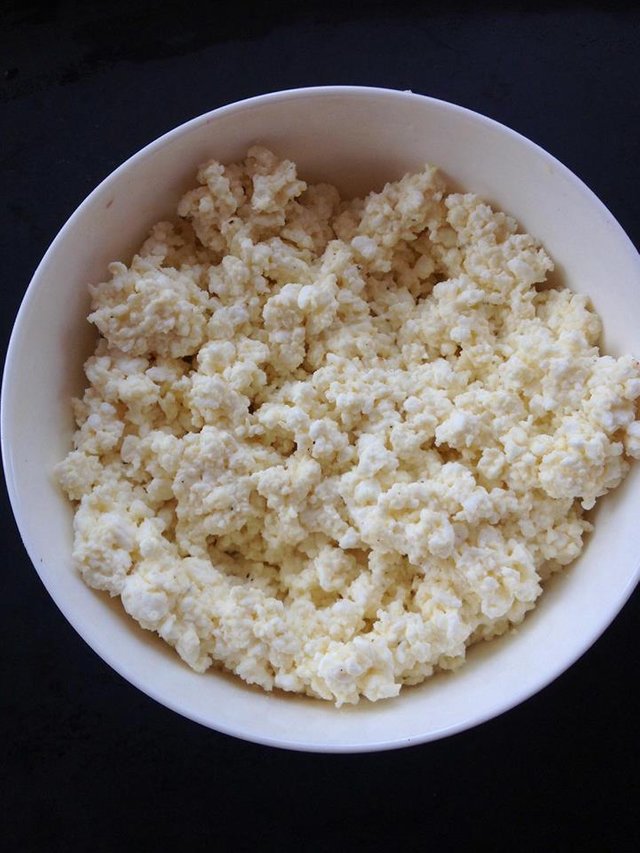 Mashed potatoes
Egg
Dill
Salt and black pepper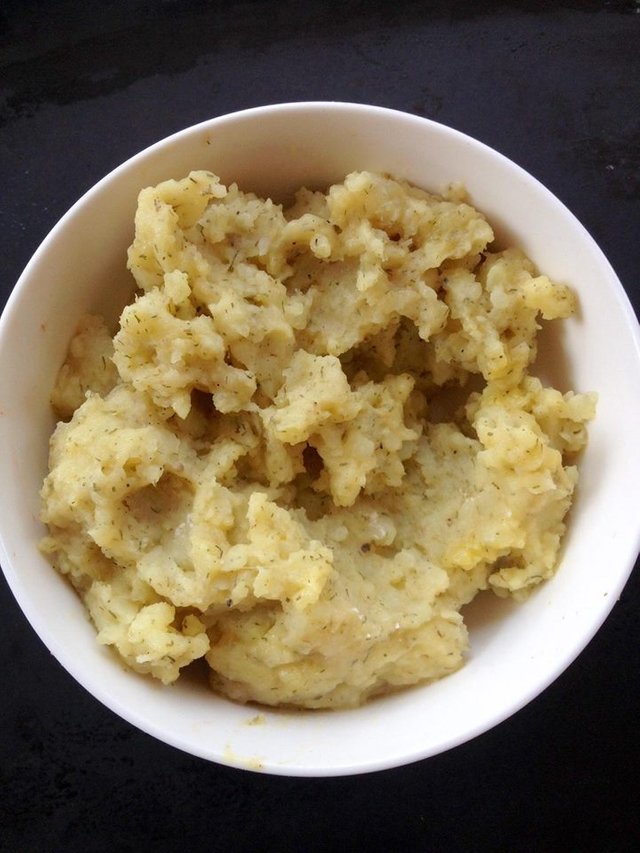 You can also use meat for filling!!! 
How to make Koldūnai?
Take one of the dough and with a rolling pin roll it to make it fine. The thinner it is, the more delicious it will taste. 
Take a glass. Put it on the dough, push and you have a circle. For one koldūnas you need 2 circles.
In the middle of the circle put some filling. With your lightly wet fingers, touch the corners of the circle and put another circle on the top. It is extremelly important to push well the corners of your Koldūnas that the filling would stay inside. 
Decorate using a fork or hands. Imagine you are making a small empanada.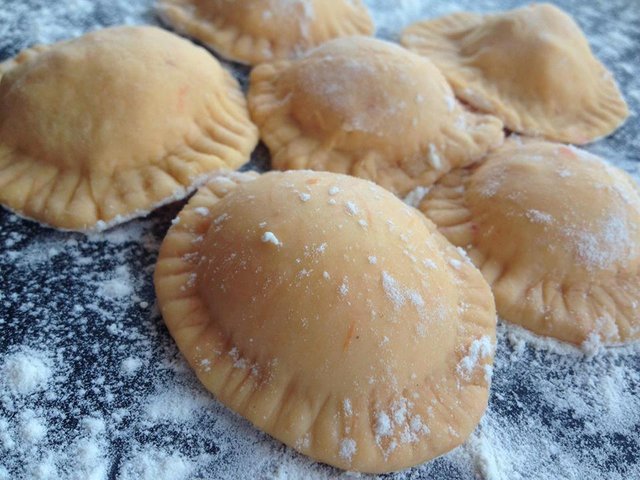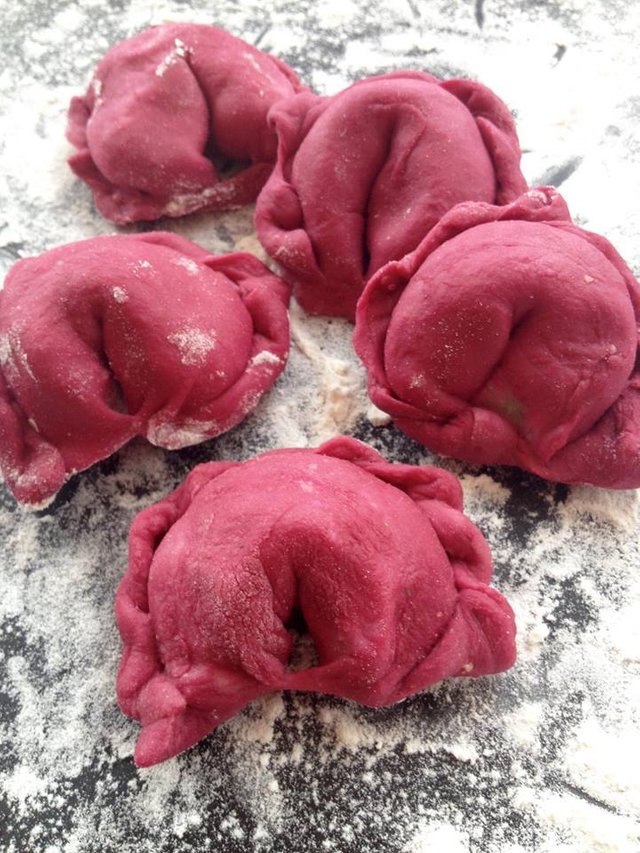 Do not forget to use flour while making koldūnai. If not, all this beauty will get stick to the surface or even worse- one another.
 6. Heat the pot with a little bit of salt. 
 7. When in the pot you can see that a bubble party has started, carefully one by one add koldūnai and softly stir for a few times. Let them cook for 10-12 minutes.           
8. I always eat koldūnai with an Hollandaise sauce but it tastes absolutely amazing with just sour cream with a pinch of salt, black pepper and garlic powder.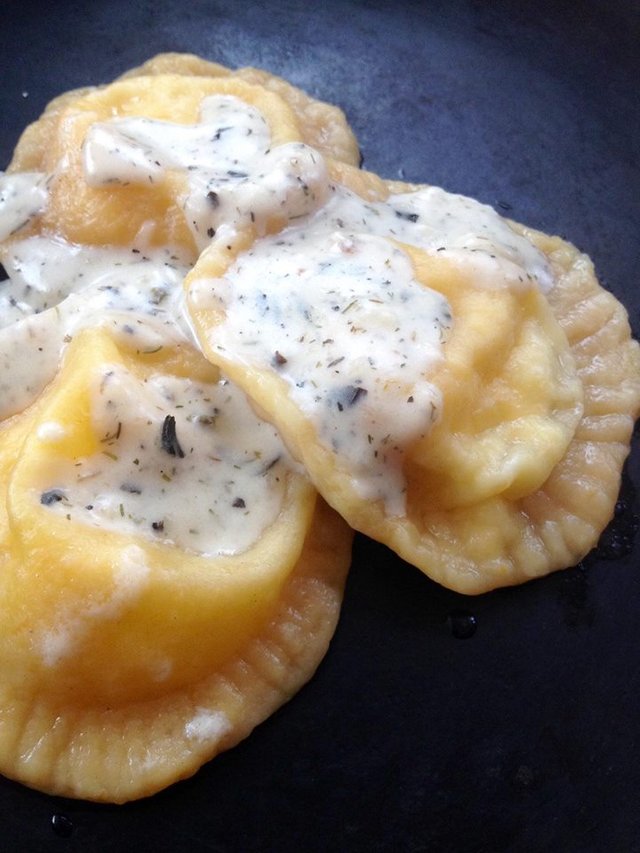 How did you like my new recipe of Koldūnai? Let me know in the comments bellow.