Welcome to Mouthgasm 2!
For those of you new to
Mouthgasm
, this is the part of our blog where we showcase the drool-and-jizz-inducing food that we often like to treat ourselves to (after spending hours drooling and jizzing over food porn ourselves). Expect copious seafood and veggie options too!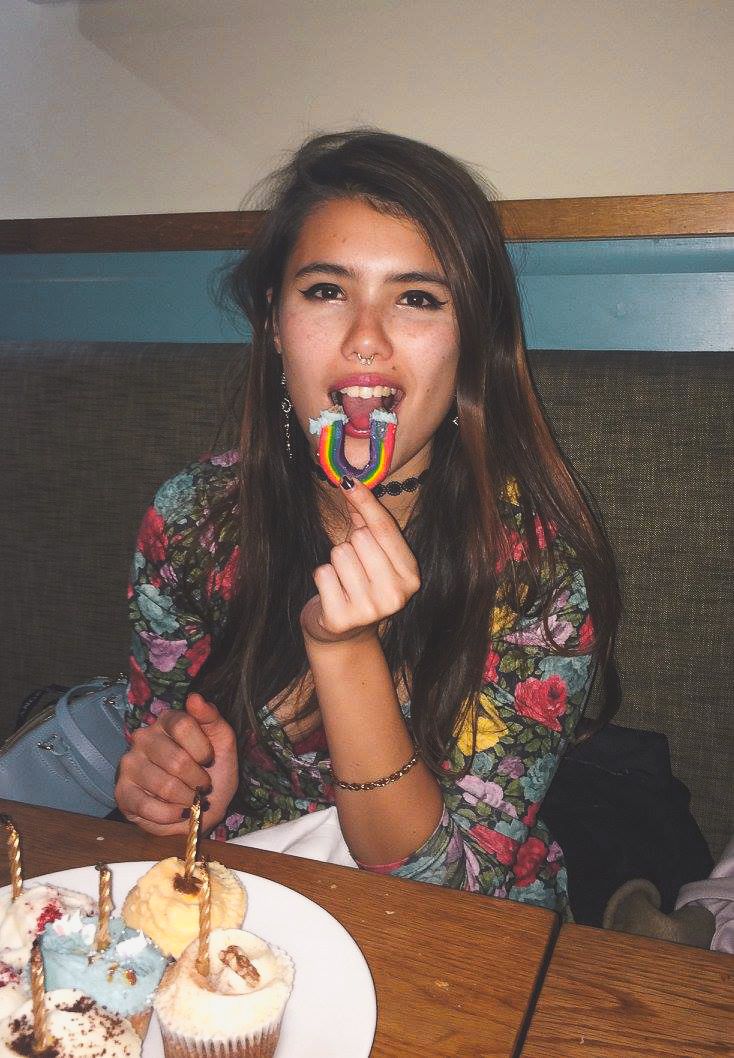 Before I left Los Angeles, I had a few things on my food bucket list to cross off (doesn't everyone have one of those?). Of course, more uni (sea urchin) and raw fish is always welcome (see Mouthgasm 1).
C.O.D Seafood and Raw Bar
- 8408 W 3rd St, Los Angeles, CA 90048, USA
So during my food porn searches, I stumbled upon a few pictures of a TRUFFLE AND UNI PASTA ($33)- oh yeah in case you haven't noticed, truffles are another great love of mine (see last post's albacore and truffle sushi/uni sushi/uni pasta), so what's better than putting TWO GREAT LOVES OF MINE TOGETHER?!?! Luckily for me it was from a restaurant in Los Angeles so I made it a mission to go visit this restaurant for the pasta.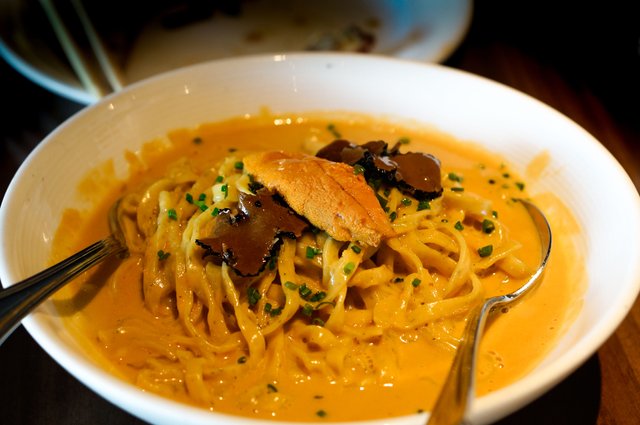 The pasta was every bit as good as I had expected it to be, truffles and uni are an incredible combination (unsurprisingly!). However, oddly enough I did not find this to be as orgasmic as the EMC one , perhaps maybe because I was starting to get all uni-ed out? (But one can never have TOO much uni?!)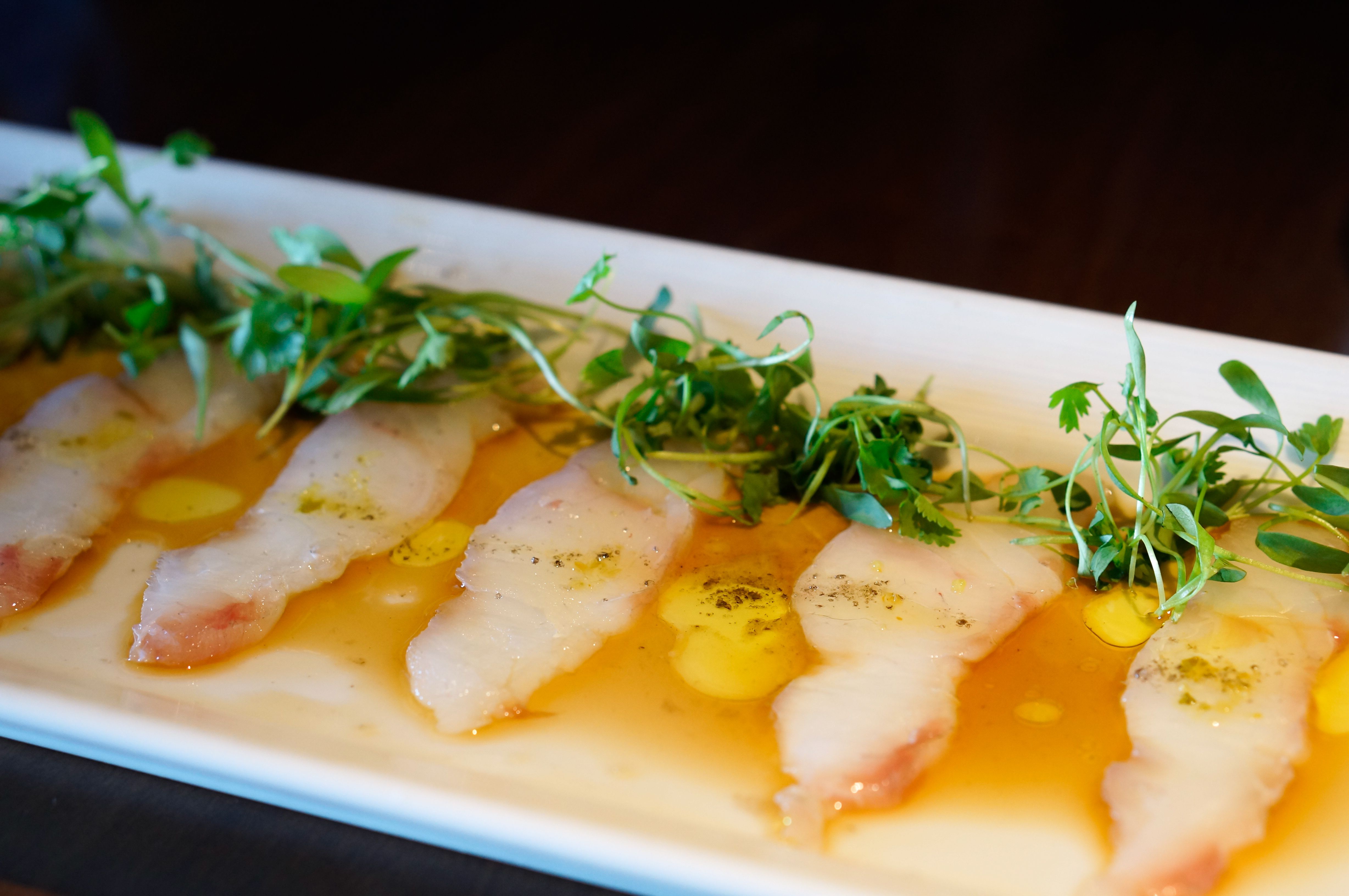 For starters I was mind blown out of this universe and back by their halibut carpaccio ($12) which was in a citrusy yuzu sauce giving the otherwise mellow and delicate fish a bit of a punch. It was absolutely delicious once again! I highly recommend halibut to anyone who hasn't tried it before. Whether cooked or raw, it's always a delightful fish.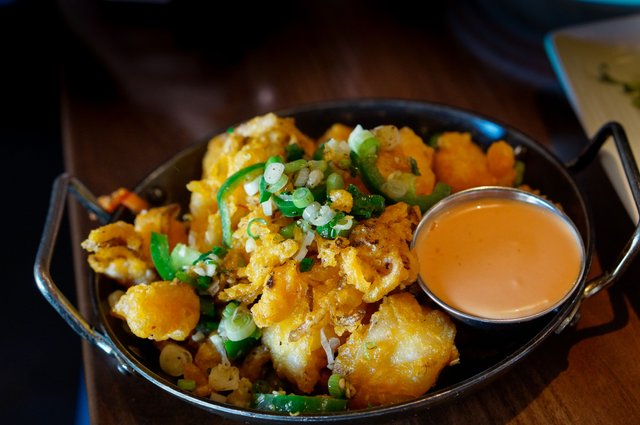 We also had some boob-shaking calamari $11 which were cooked to perfection and had the airiest batter surrounding each piece of squid. It had a delicious blend of wok fried spring onions, garlic and jalapeno to include on each forkful of calamari, as well as some chilli mayo to create some sexy orgasm-inducing bites.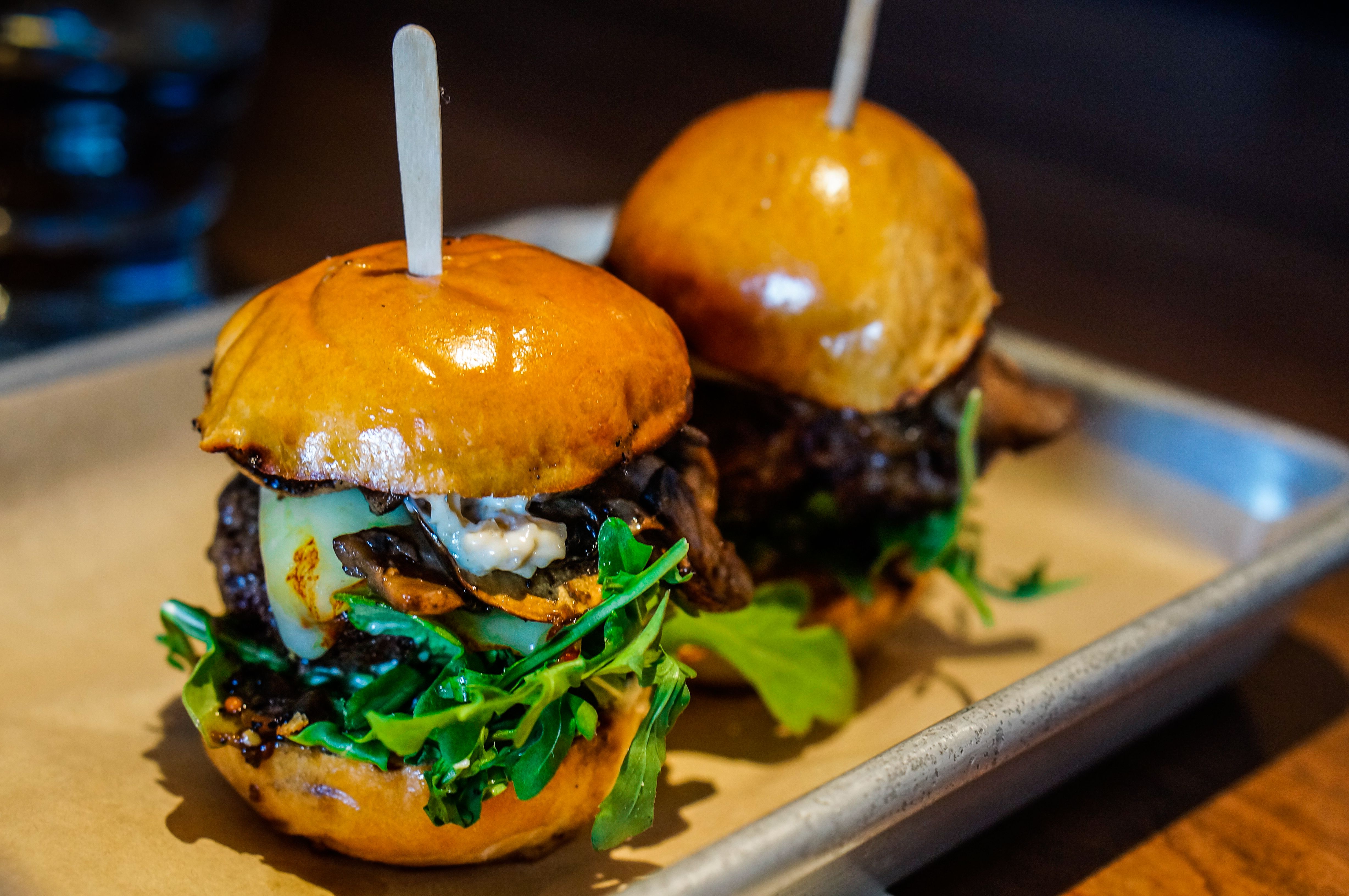 Last but not least, my friend got some truffle sliders $11. She had originally asked for them well done, and the waitress told her that they always come out well done since they're quite small patties, but instead it was pretty rare inside. So if you like your meat well done, not sure this is one for you (unless you're extra persistent about the well done/ask them to redo it if they screw it up).
✾Service: 4/5
✾Atmosphere: 5/5
✾Value for money: 3/5
Overall rating : Made me pretty wet
Hoy Ka Thai Restaurant
- 5908 Sunset Blvd, Los Angeles, CA 90028, USA
Bet you were expecting uni again! But no, I was driving around with my cousin and her American-Thai boyfriend, and since he was originally from LA I asked him if he knew any yummy authentic places and this was where he took me. Hoy Ka means hanging legs (a reference to restaurants with tall tables and chairs where your legs hang off). Since Thai is a tonal language, you've got to be careful of how you pronounce the tones of Hoy Ka, as it can apparently also mean 'pound that pussy' if you don't pronounce it right.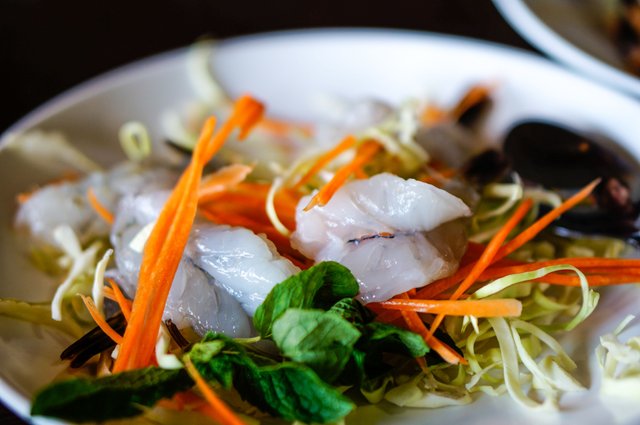 One of the main Thai dishes that i'd been craving was Goong Che Nam Pa/Naked prawn salad ($10.50) - basically raw shrimp with some shredded cabbage, carrots and mint leaves, which you douse with this sour, garlicky, SUPER spicy sauce. It is my favourite thai dish (surprise surprise, it contains raw seafood), and one that I often eat with my mum back in Hong Kong. In London, it's quite hard to find, and I've yet to eat it there, however I did recently find a place that serves it and have been hoping to check it out soon. Raw shrimp is absolutely incredible as it's really sweet and juicy, and mixed with the crunchy vegetables, fragrant mint, and the intense sauce, you've got a beautiful blend of flavours!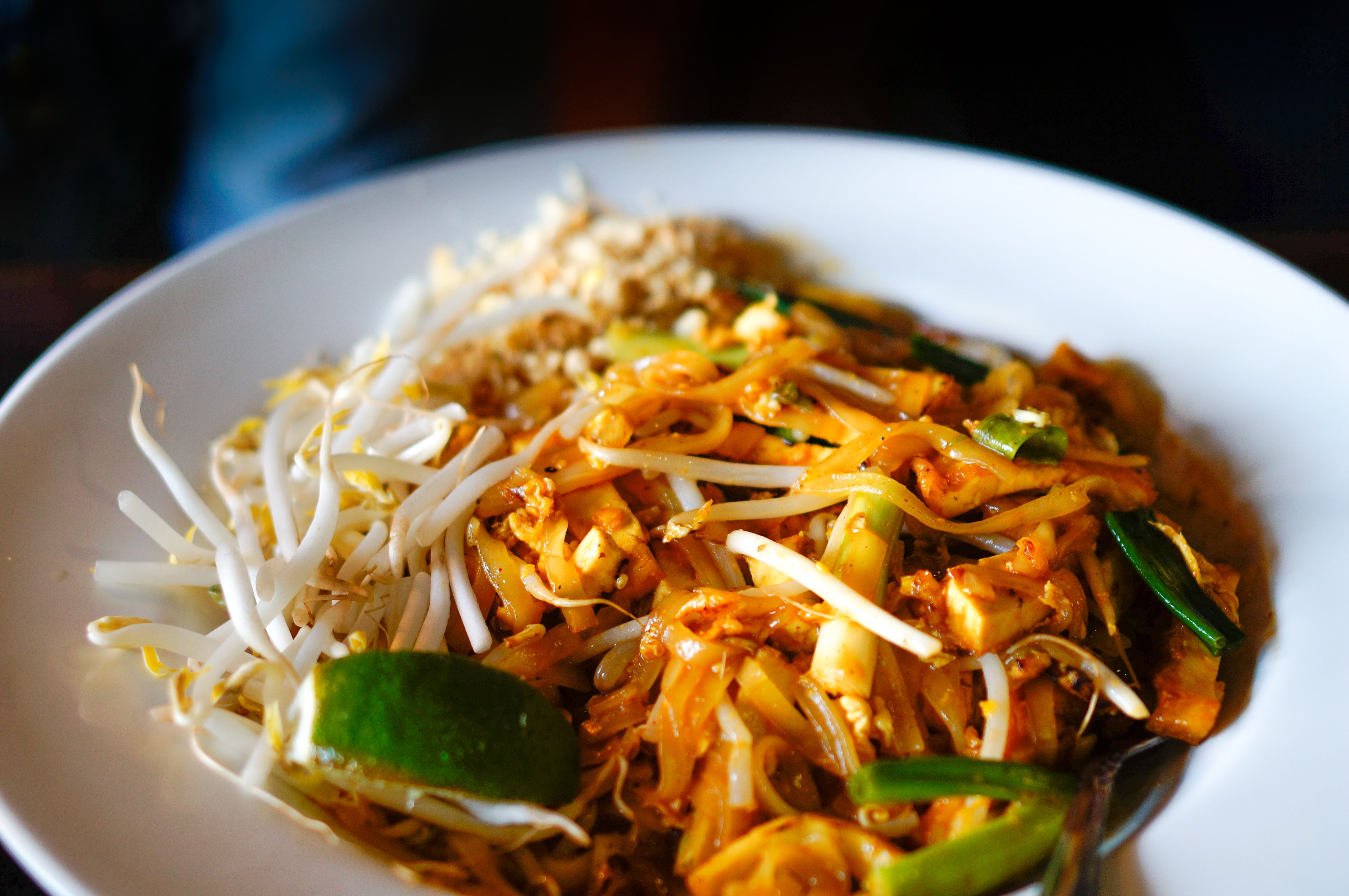 I was craving some noodles, so we had a good old tofu pad thai ($9), which was a damn good pad thai, even without any shrimp. Satisfied all my cravings! Can you imagine that my cousin has never had a pad thai before?! Shocking!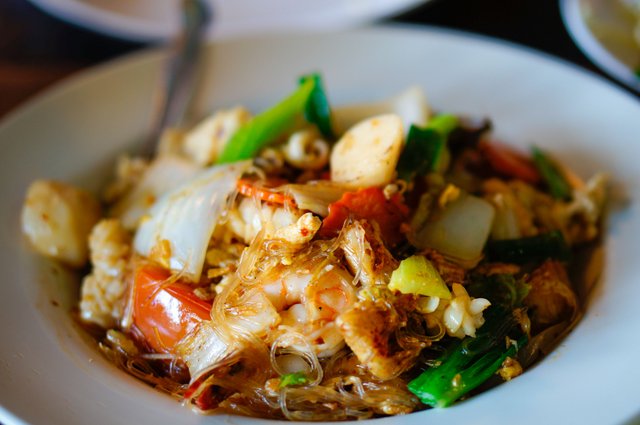 What I was really craving however, was a kung ob woon sen, or shrimp and glass noodles in a claypot which is meant to be a beach side delicacy in Thailand. The only place i've ever had it was Taste of Siam in Camden (London, UK) and it is literally what my wet dreams at night consist of (as well as copious amounts of sushi, oysters and truffles). Unfortunately, they didn't have that but the had a seafood with glass noodle dish that hit the spot.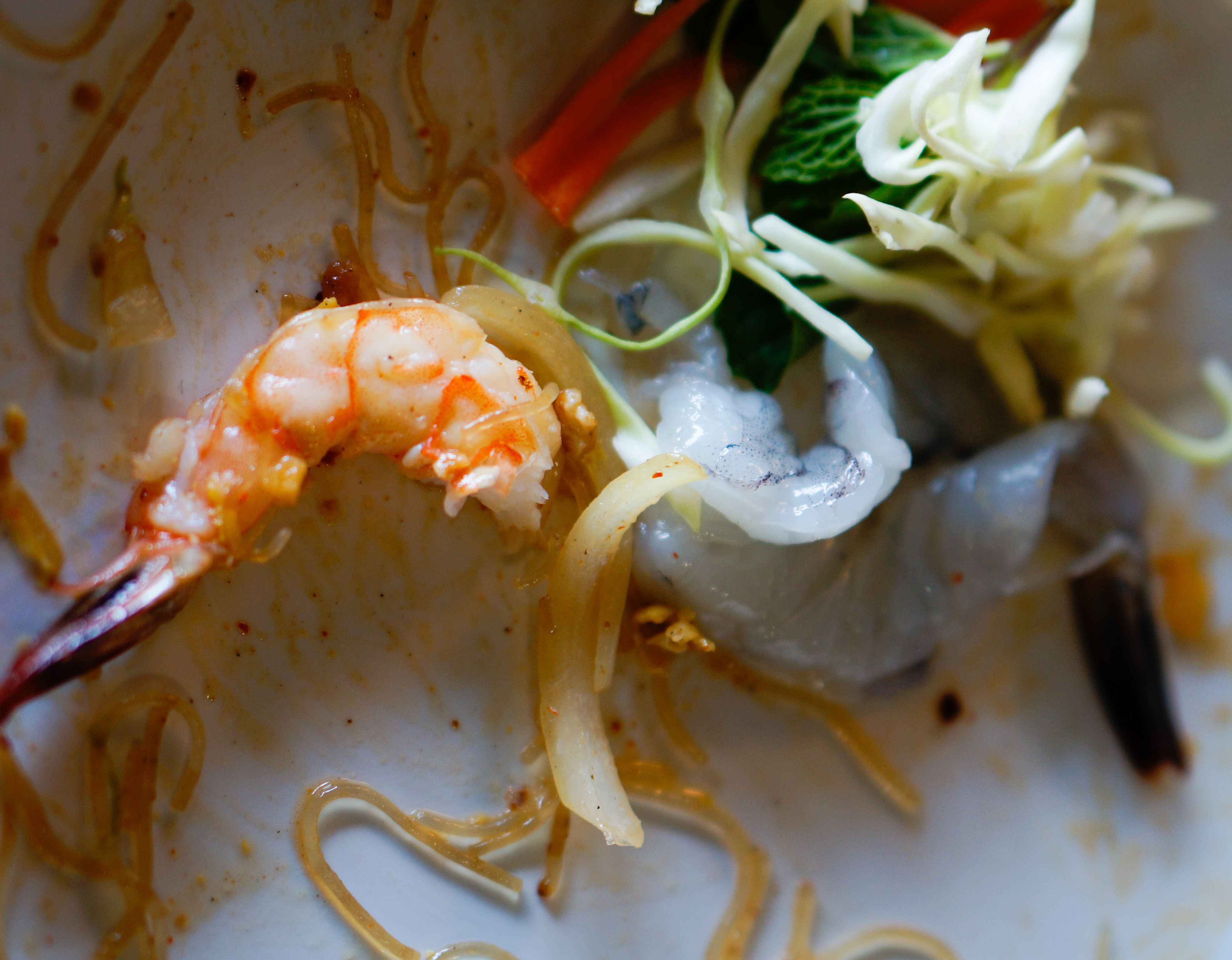 Raw shrimp meets cooked shrimp.....yin and yang... yummy and..yummy...!""
✾Service: 4/5
✾Atmosphere: 4/5
✾Value for money: 4/5
Rating : Naked shrimp = panties drenched, rest of the food kept them dripping
Bhankanomthai
- 5271 Hollywood Blvd, Los Angeles, CA 90027, USA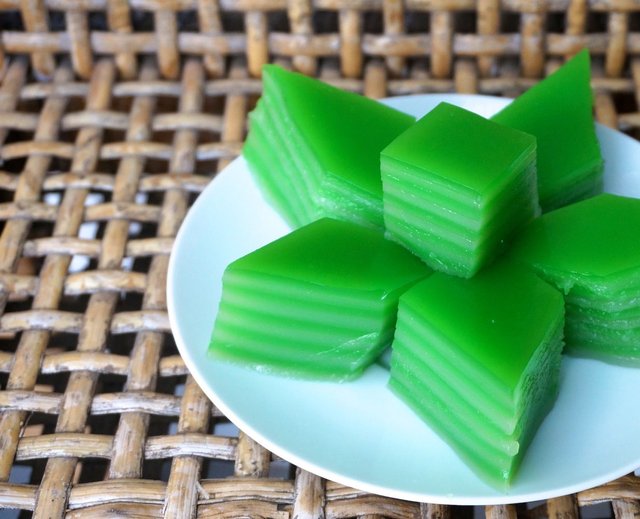 Image source
For dessert, Teddy (my cousin's boyfriend) took us to the most amazing thai dessert shop i've ever been to. To be honest, I don't know too much about Thai desserts, but i've always been obsessed with that green and white layered jelly dessert (khanom chan) that they often serve.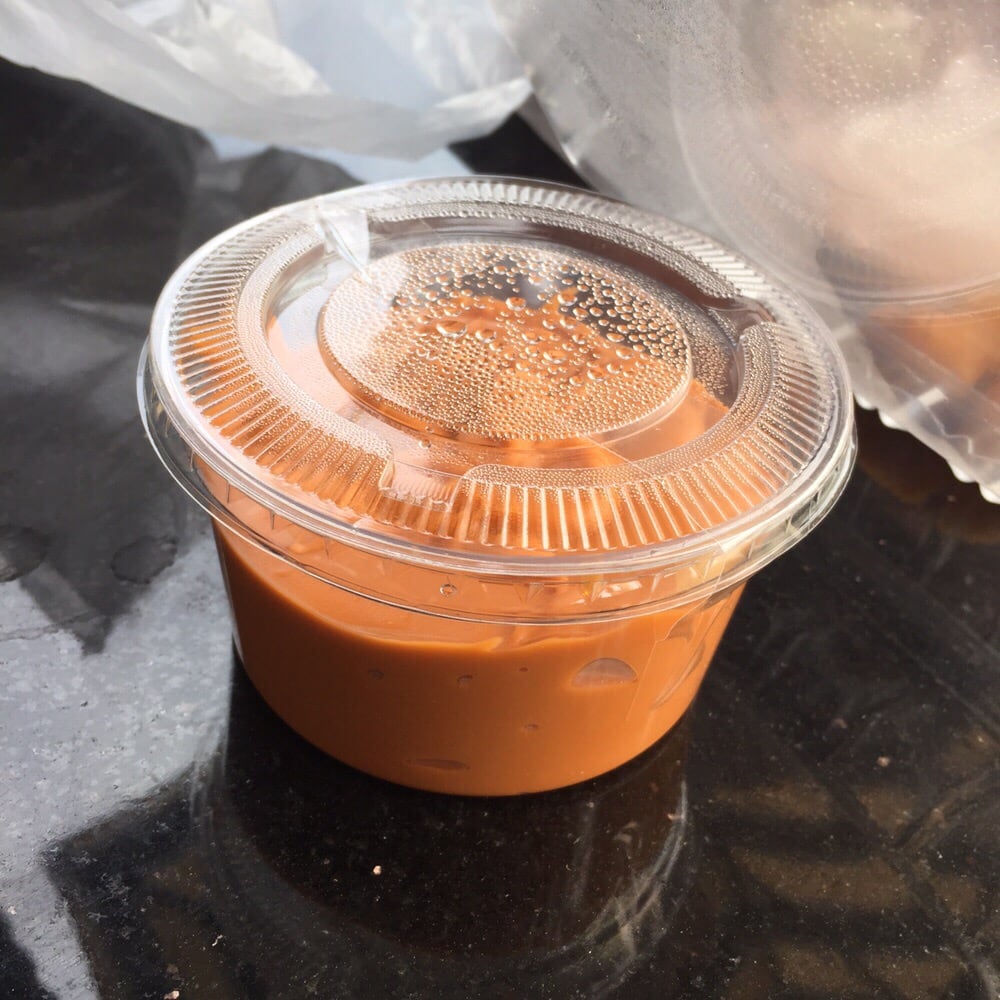 Image source
Now I really regret not taking any pictures of the store, but I really really highly recommend you check it out as they make a lot of fresh Thai pastries and desserts right there, such as little crepe wafers with coconut shavings, that jelly thing I just mentioned AND the best thing there by far was their Thai milk tea CUSTARD! ($3.50) Oh my godddddd, this tasted like the yummiest Thai milk tea I had ever tasted in my life and caused an earth-shattering orgasm with every spoonful (I promise I was not alone in feeling this!). Trust me when I say this. Visit the store, buy all the snacks and dessert you want, DON'T forget the Thai milk tea pudding and I will PROMISE you that you will have a fantastic time.
✾Value for money: 5/5
Rating : Pudding left panties thoroughly soaked.
Notable mention - Veggie grill (multiple locations)
Vegetarians and vegans don't despair! There's a delicious fast food place where EVERYTHING IS CRUELTY FREE BUT TASTES DELICIOUS! So, I've been dying to try the life-changing "beyond burger", which for those of you who haven't heard of it before, is meant to be this vegan burger patty that looks , cooks and tastes just like meat AND even bleeds. Upon finding out that beyond burgers are now served in over 2000 restaurants in the US thanks to some new deals that they've made with restaurant companies. So, I made it a personal mission to visit a Veggie grill to see what the fuss was all about.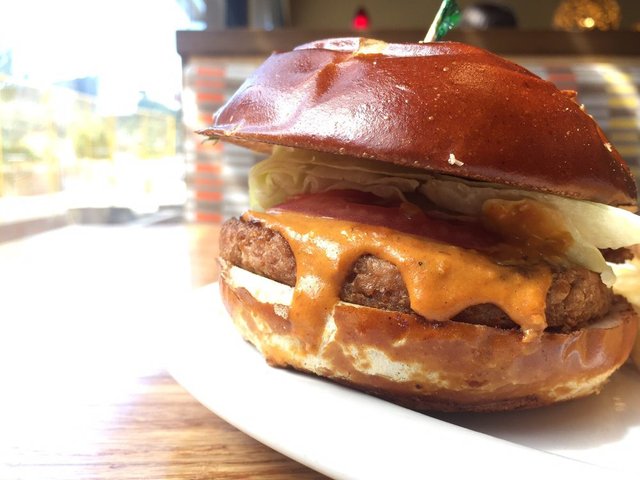 Image source
Unfortunately, I bought the Super Rica Burger ($12.95) right before driving up to San Francisco, and they took so long with my order that I caused us all to leave LA later than expected, so I didn't want to piss my cousin off even more by taking pictures and wasting time. BUT, from the back of that car, I was blown away by how crazy realistic it tasted. It tasted like sin, and murder and DEATH, AND COWS BUT IT WAS SO GOOD I COULDN'T BELIEVE THAT ONLY 10 YEARS AFTER I STOPPED EATING MEAT, TECHNOLOGY HAS COME SO FAR THAT I CAN HAVE A BURGER THAT IS CRUELTY FREE!!! This is the FUTURE, and I just cannot wait for these to be available everywhere for veggies and vegans alike BUT hopefully also as a stepping stone for people to cut down on their consumption of meat. In hindsight, I wish I went for the classic beyond burger, which my vegan friend tells me tastes like a dirty burger king burger, or their blue cheese special edition one, but.. hey, NEXT TIME!
100000000000000000% recommended, it will blow you away whether or not you eat meat.
✾Value for money: 3.5/5 (A little pricey for a burger....Despite how good it is!)
Overall rating: Panties overflowed and flooded the I-5
That's all I have from LA for now, as you can see, I had quite a bit of a feast, and gorged myself on uni and raw seafood - literally nothing new there. You'll soon see that this is a trend... Next stop, San Francisco! Expect less lavish food as by then I was so broke thanks to LA! Until next time....
→ Check out more of Buttpacker on Instagram or Facebook
→ Cum on an adventure with us on Youtube
→ We're starting to post more videos on dtube too!↓
After more food porn? Feast your eyes on delicious street food from all
over the world in Bricklane, East London!]
Haven't read Mouthgasm #1 yet?