[EASY DAILY FOOD #83] Together and Separately / Food Story / Recipe / Life Photography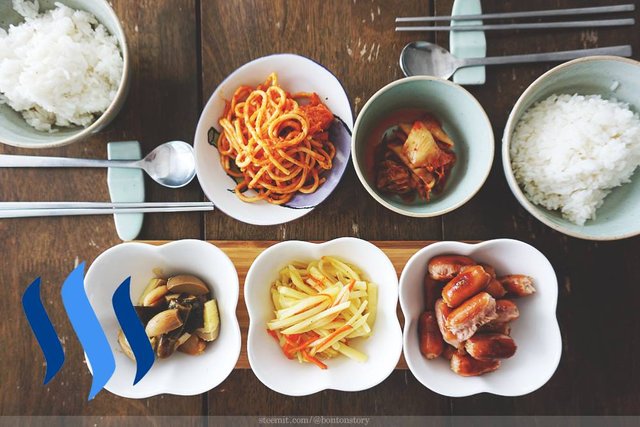 There was nothing special for the brunch, but there was something.
The brunch set was for two people with different tastes. When a person prefers vegetables and rice and another likes meat or ham and noodles, what simple meal do you prepare for? 
The simple foods were accompanied with care for two people of different tastes. Cooked with spaghetti, potatoes and ham. I set the table with Kimchi and Soy Sauce Braised Eggs.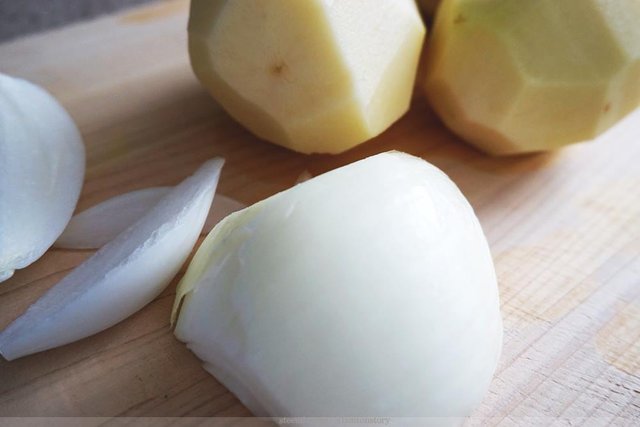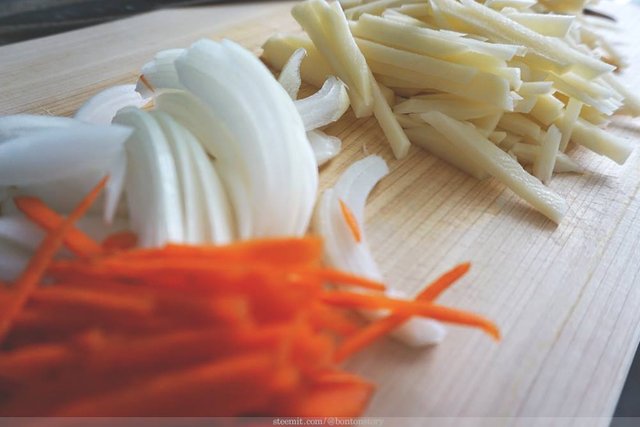 Cooking Korean style stir-fried potatoes is very easy. Stir-fry potatoes with oil and add sliced carrots or onions and fry together a little more. Reduce the fire and add salt, black pepper, crushed garlic, and spring onion. It is advisable to add some sesame seeds at the top of the dish when eating.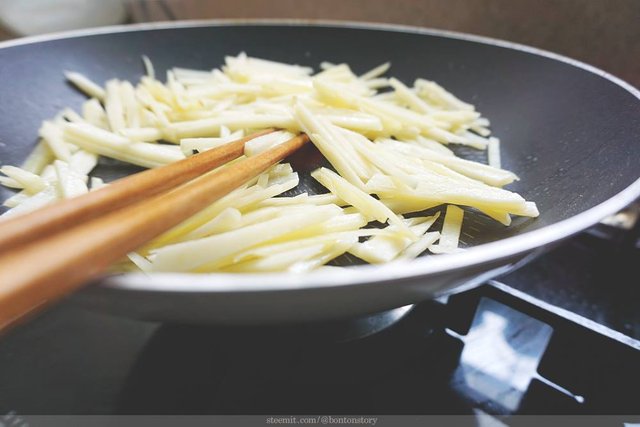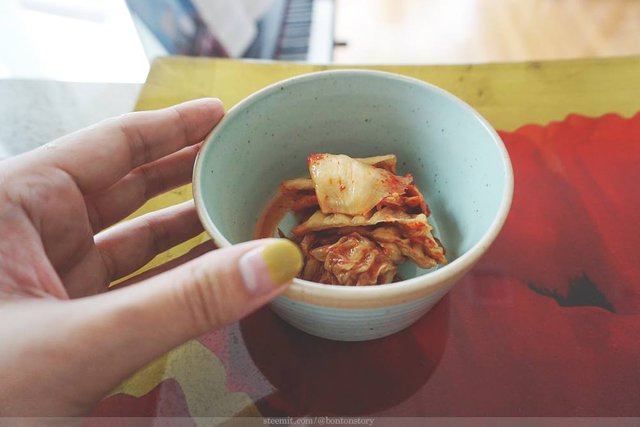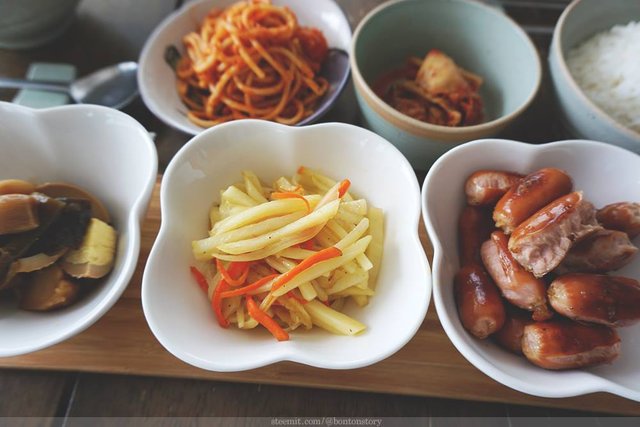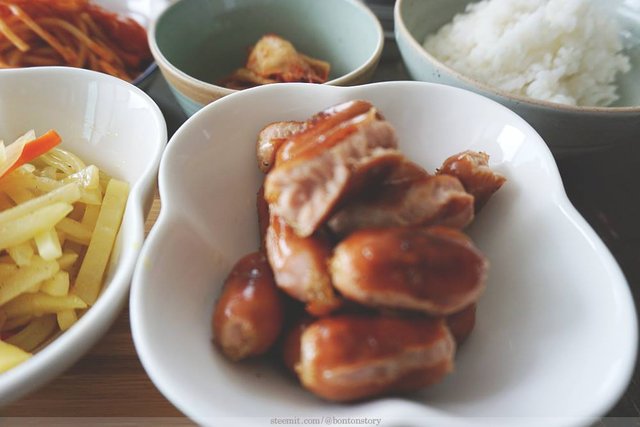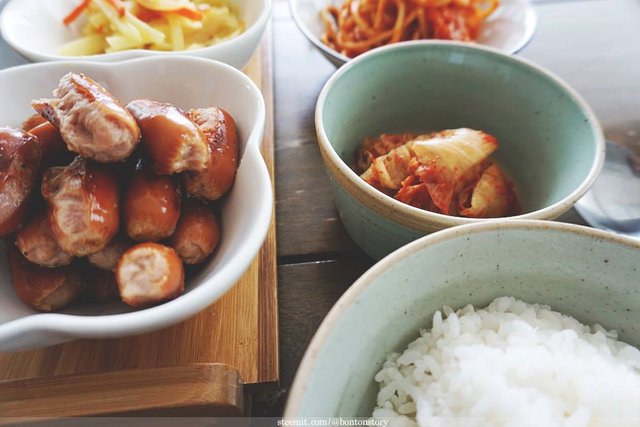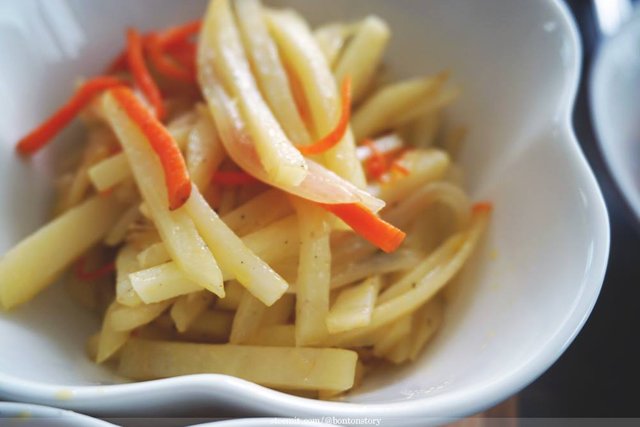 Though it didn't look a perfect brunch, its purpose and the taste was successful as well.