Hello!
We have repeatedly turned to the topic of homemade baked ham. All those recipes are good, but they have one flaw-the finished product has almost no crust. Even the intense baking at the end doesn't create the delicious dense crust of roast meat we love so much.
So today we will correct the situation and make an option that will have an excellent crust, without losing a milliliter of precious meat juice, and even do it without an oven!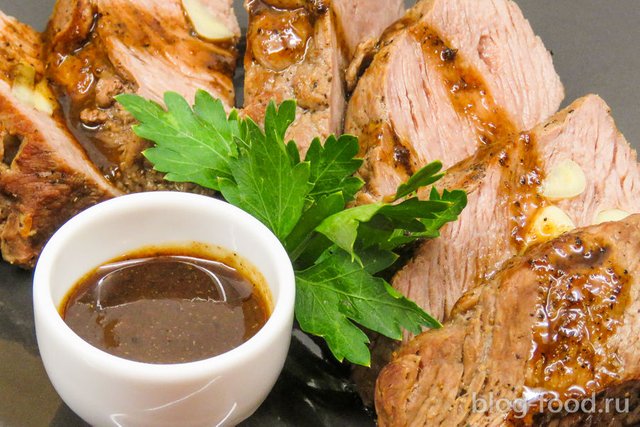 Difficulty: 4/10
Cooking time: 45 min.
Number of servings: 3
Ingredients: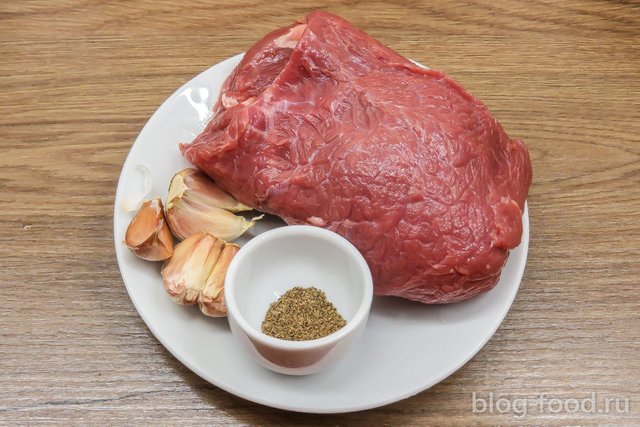 Pork neck
Garlic
Black pepper
Vegetable oil
Salt
As a raw material, you can use not only a pork neck, but also ham or carbonate. Moreover, lamb, beef and even Turkey are also perfect, but the pork neck is the most juicy (lamb ham is also a miracle as good, but more expensive)).
Garlic peel and cut lengthwise in half.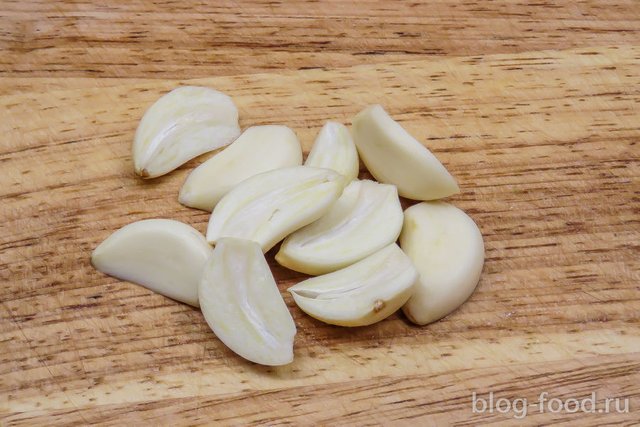 The meat is pierced with a knife and stuff the garlic. RUB with salt and pepper to taste.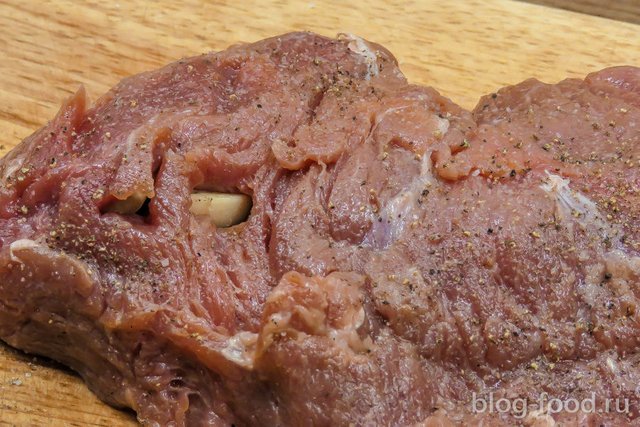 Heat a little vegetable oil in a frying pan and fry the meat for a minute and a half on each of the four sides over high heat until a crust appears.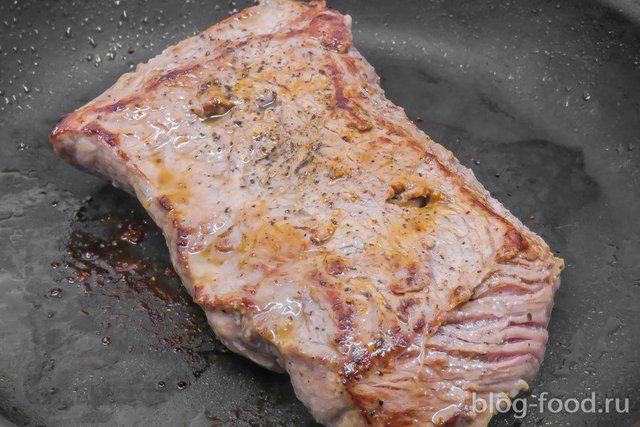 Pour boiling water into the pan to the middle of the piece, cover with a lid, reduce the heat to medium and cook, turning periodically, thirty minutes until tender.
If there is a thermometer, check the temperature in the center of the piece — it should be about 70°C. If there is no thermometer, pierce the meat with a knife-if the transparent juice flows, everything is ready.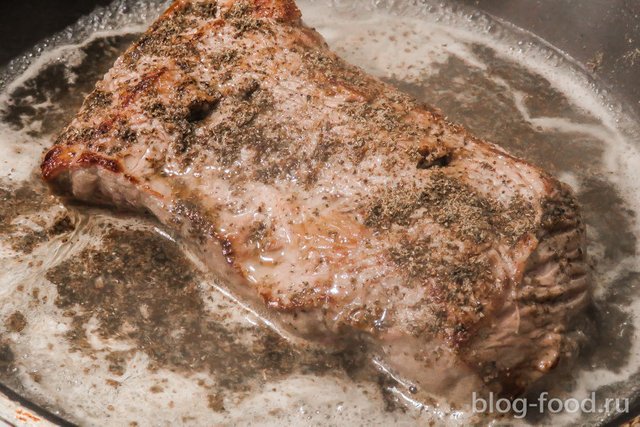 Put the meat aside, and boil the broth to the consistency of the sauce, then filter.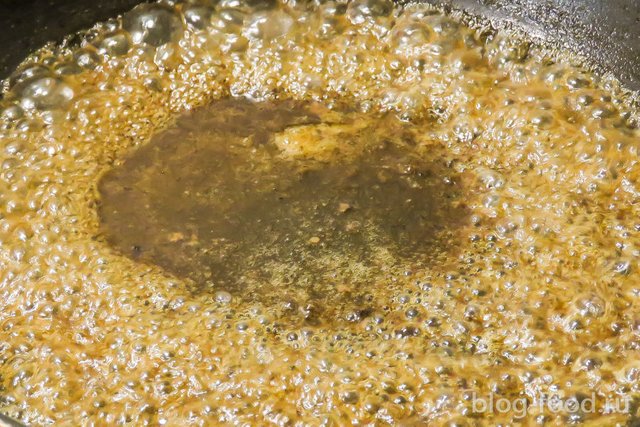 Cut the meat into portions and serve with sauce.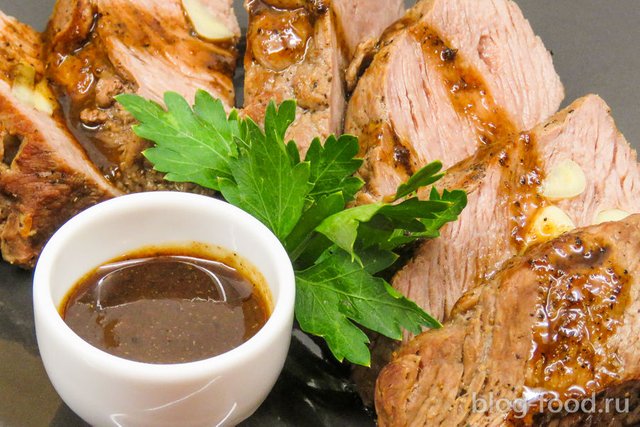 Bon appetit!
---
« Srimati-Indian Apple pie | Simple roast stew pork »
---