So langsam kommen die Kirschen auf den Teller....
Slowly the cherries are on the plate.....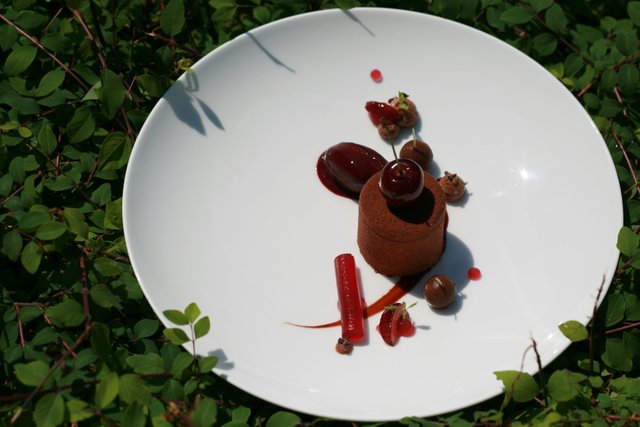 ...und da Kirschen alleine langweilig sind habe ich sie mit Valrhona Schokolade und Chili kombiniert.
...and since cherries alone are boring, I combined them with Valrhona chocolate and chili.


Auf den Teller habe ich ein Schokoladen-Chili Törtchen mit einem Kern aus halbflüssiger Kirsch-Chili creme gesetzt.
Dazu habe ich eine Kirsch-Chili Gummibärchen, eine Soße und ein Eis mit Schokolade-Kirschgeschmack, zwei Kirschfruchtbomben, etwas Schokoladenmousse und ein wenig Chillipaste platziert.
Mit Kakaobohnenbruch, etwas Kresse, 2 Kirschspalten und eine mit Chili-Schokoladenpaste gefüllten Kirsche habe ich den Teller abgerundet.
On the plate I put a chocolate-chili cake with a core of semi-liquid cherry-chili cream.
I placed a cherry-chili jelly, a sauce and an ice cream with chocolate cherry flavour, two cherry fruit bombs, some chocolate mousse and a little chili paste.
I rounded off the plate with broken cocoa beans, some cress, 2 cherry slices and a cherry filled with chili-chocolate paste.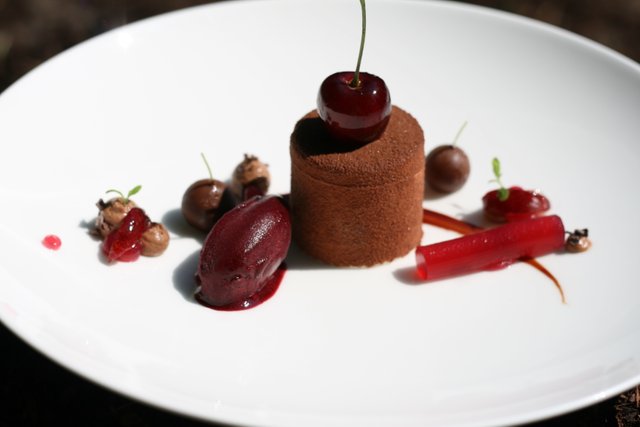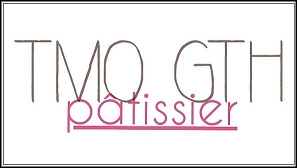 Do you have any questions? Ask me here or on discord @aynama
Hast du fragen? Frag mich hier oder auf discord @aynama