A great way to start off a Sunday morning...homemade traditional and chocolate biscotti, a banana, and a cup of fancy coffee!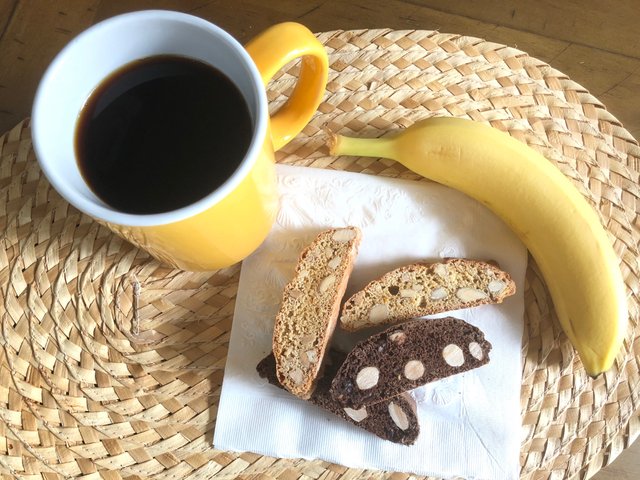 I made the biscotti, by the way! I also ground the coffee beans and brewed the coffee. Unfortunately, I can't take any credit for the growth and harvesting of the banana.
What should I do on this wonderful spring Sunday? Do you have any suggestions? Let me know in the comments...I may end up doing one of your suggestions! If I do, you could win a free STEEM or two!