Aujourd'hui les amis je vous ai cuisiné une petite tarte à la rhubarbe :)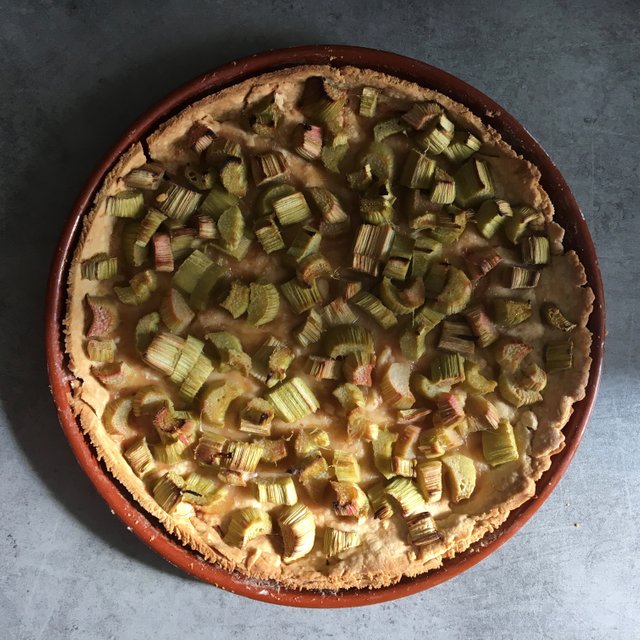 Ce matin chez le primeur il y avait des rhubarbes et je me suis souvenu de la tarte que me faisait ma mère et du coup je me suis lancé dans cette recette.
J'ai tout d'abord appelé ma grand-mère pour la pâte comme je le fais toujours, j'aurais pu chercher sur Internet, mais comme elle passionnée de cuisine ça lui fait toujours plaisir !
Cette tarte est de taille classique, alors vous pouvez la manger à deux, quatre, huit ou douze, tout dépend de vôtre faim :)
Alors pour la pâte prenez :
250 grammes de farine de blé, moi j'ai mis 200 grammes de farine de blé et 50 de farine de riz
90 grammes de beurre
un peu d'eau
Mélangez la farine et le beurre jusqu'à obtenir une pâte sablée, puis ajoutez un peu d'eau pour obtenir une boule bien compacte, mettez cette boule dans du cellophane puis dans votre frigidaire.
Et pour la tarte :
des rhubarbes, comptez 5-6 pièces, elles réduisent quasiment du double à la cuisson
2 ou 3 cuillères à soupe de sucre
Alors :
Coupez les rhubarbes en tronçons tout en enlevant la fibre.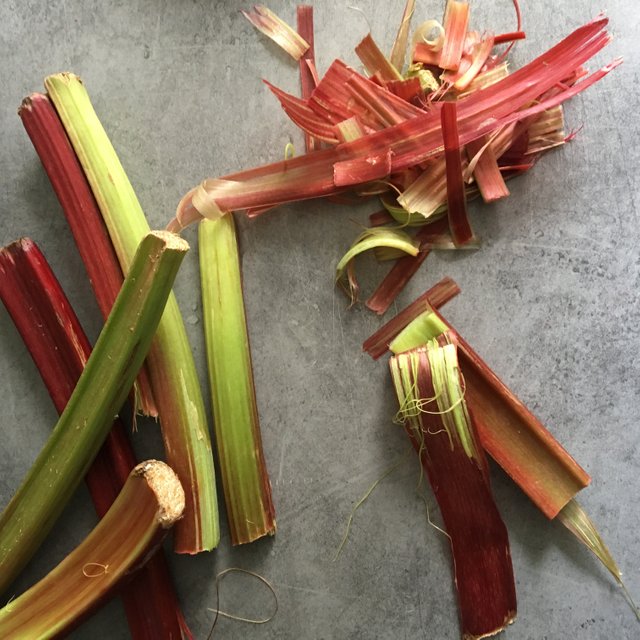 Puis taillez les en petits morceaux.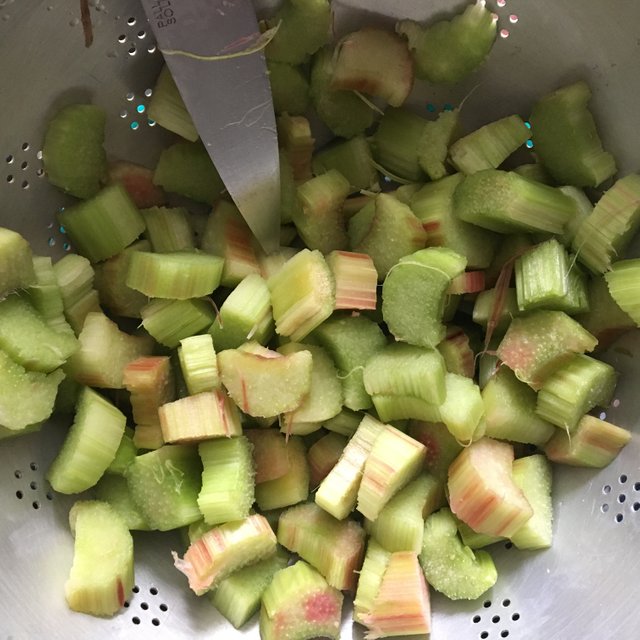 Beurrez votre plat à tarte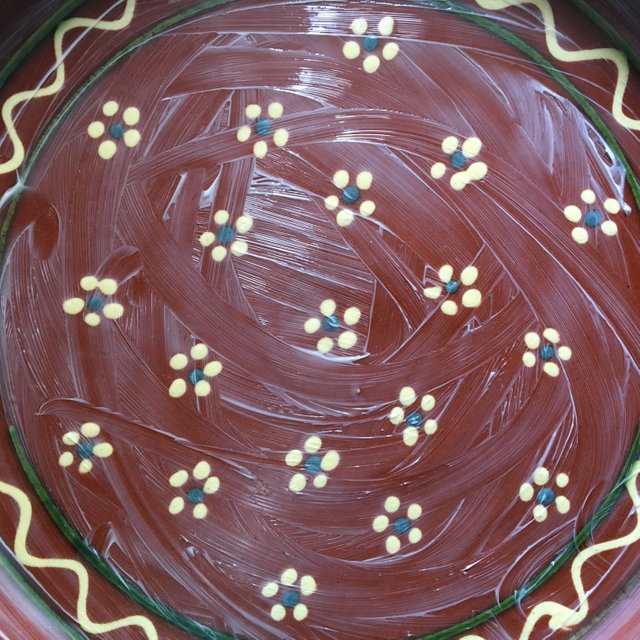 Etalez la pâte raffermie par l'action du froid, disposez les morceaux de rhubarbes
Arrosez la tarte de sucre.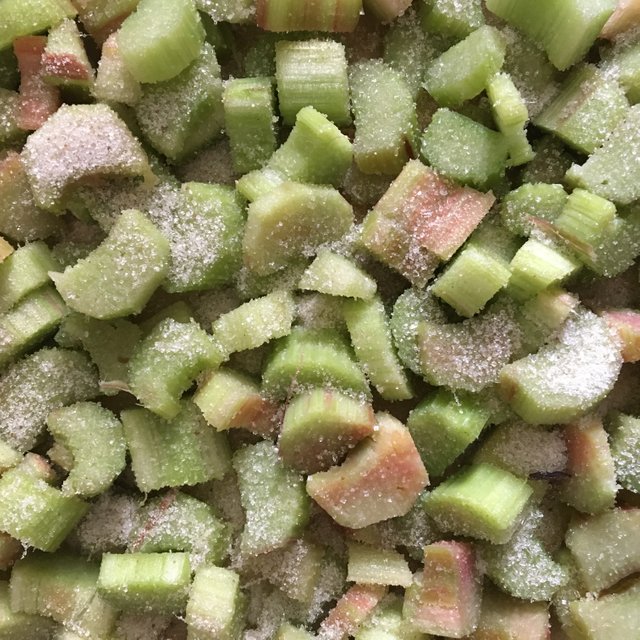 Mettez au four pour environ 40 minutes à 200°.
C'est tout !
N'hésitez pas à bien mettre de la rhubarbe elle réduit beaucoup à la cuisson !
Si vous avez des suggestions à faire, n'hésitez pas non plus !
Love,
@anttn
---
---
Today my friends I baked you a little rhubarb pie :)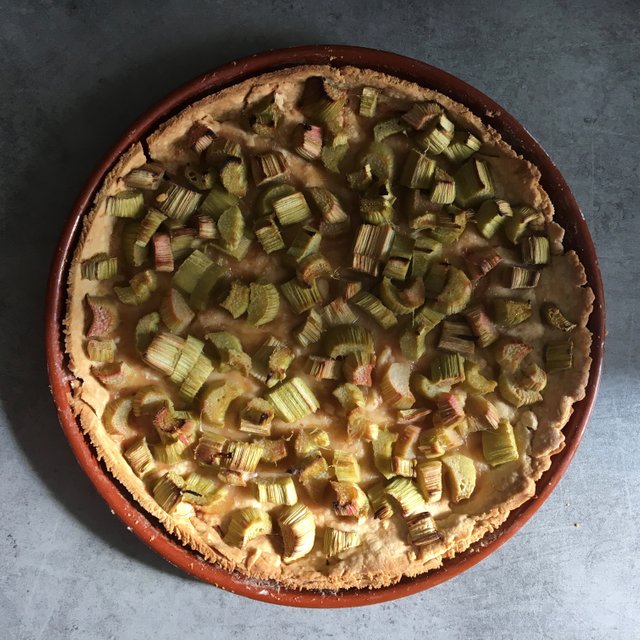 This morning at the early morning there were rhubarb and I remembered the pie my mother made me and so I threw myself into this recipe.
I first called my grandmother for the dough as I always do, I could have searched on the Internet, but as she is passionate about cooking it always makes her happy
This pie is of classic size, so you can eat it at two, four, eight or twelve, all depends on your hunger :)
So for the dough take:
250 grams of wheat flour, I put 200 grams of wheat flour and 50 grams of rice flour
90 grams of butter
a little water
Mix the flour and butter until you obtain a shortcrust dough, then add a little water to obtain a compact ball.
put this ball in cellophane and then in your fridge.
And for the pie:
rhubarb, count 5-6 pieces, they reduce almost double to cooking
two tablespoons sugar
Cut the rhubarb into sections while removing the fiber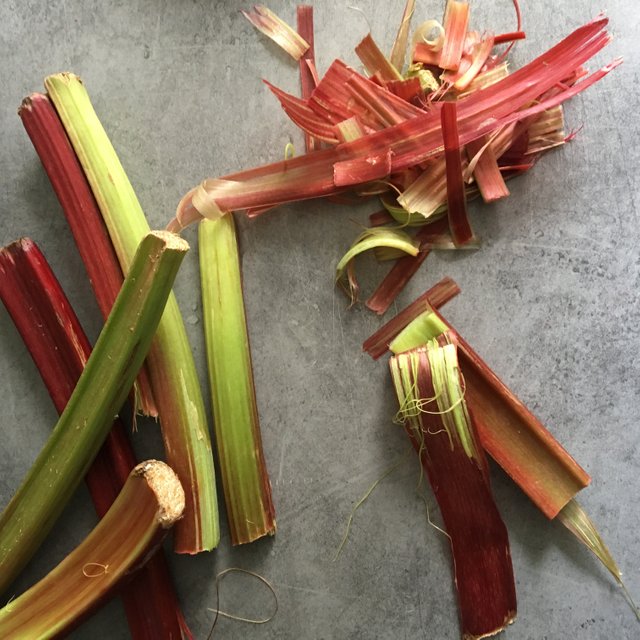 Then cut them into small pieces.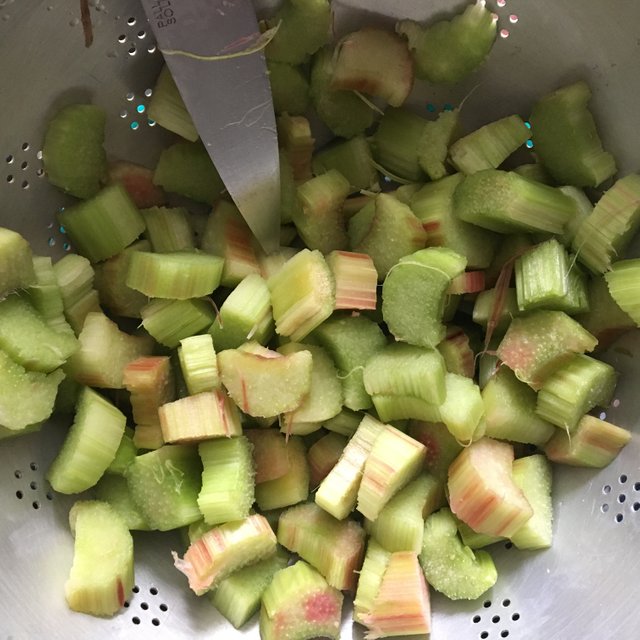 Butter your pie dish.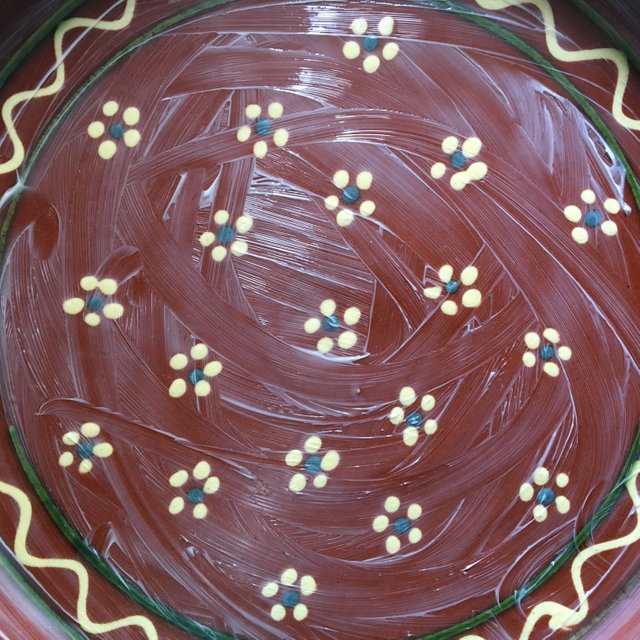 Roll out the dough firmed by the action of cold, arrange the pieces of rhubarb.
Sprinkle the pie with sugar.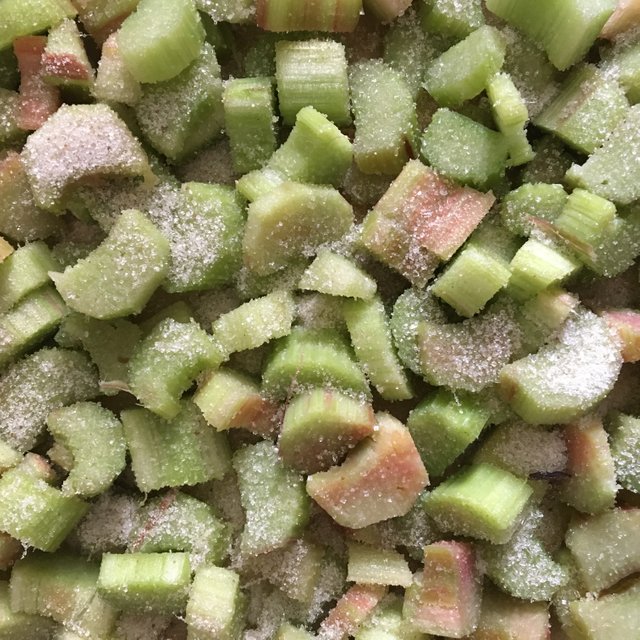 Put in the oven for about 40 minutes at 200°.
That's it!
Do not hesitate to put a lot of rhubarb it reduces a lot to cooking!
If you have any suggestions, don't hesitate either!
Love,
@anttn