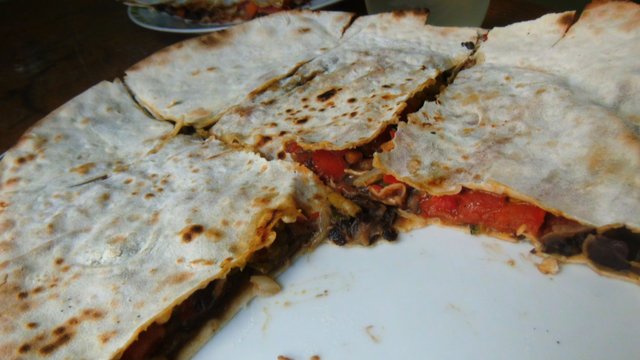 Hello my beloved steemit family.Happy new year! I wish you the best in this year 2019, success, joy and health. Today I want to start this new year in steemit with a lot of enthusiasm and eager to continue here sharing with you many recipes and always share with you something better every week. So today I will teach you to make a quesadilla but the Venezuelan version, if you know the Pabellon Criollo one of our most important typical dishes here in Venezuela you will see that this recipe is the quesadilla version of a Pabellon Criollo. I want to start the year with this recipe because personally my end of the year was anything but healthy regarding to food. I gained some extra kilos that I want to lose and others that do not go down during 2018 hahaha. So, this recipe is rich and not so high in calories that It can be a good start to change bad habits.

Ingredients
(for a quesadilla)
♡ 2 wheat flour tortilla or 2 Arab breads.
♡ 1/2 tablespoon of butter.
♡ 1 cup of shredded meat in sauce.
♡ 1 Cup of cooked beans.
♡ 1/2 cup of cheese or ricotta.
♡ 1 cup chopped tomatoes and onion in small cubes.
♡ 1/2 lemon.
♡ Oregano quantity needed.
♡ Salt and pepper to taste.
Preparation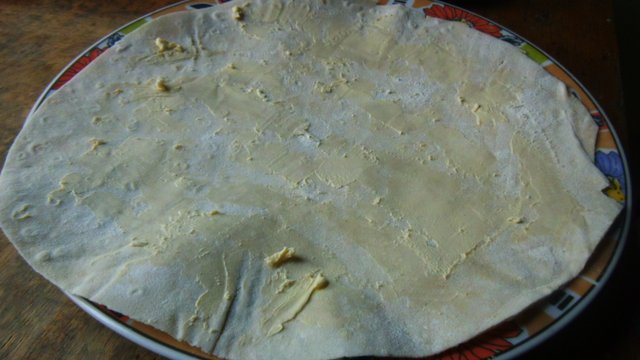 First take your bread and top it with butter.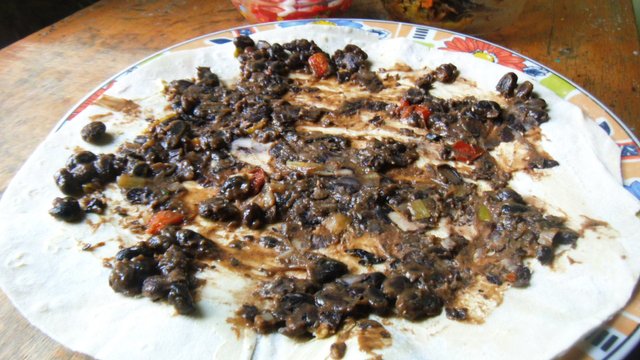 Spread the beans all the bread.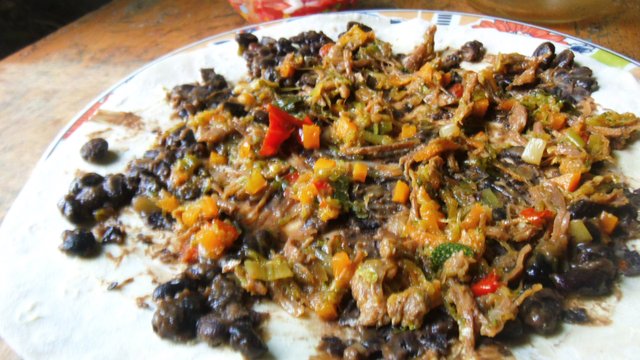 Above the beans spread the meat shredded.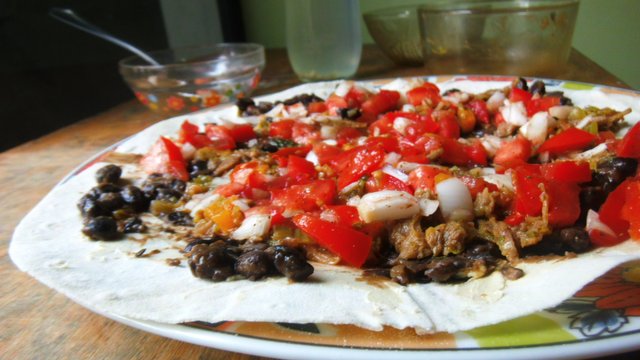 Mix the tomato cubes with the onion cubes, sasona with salt and pepper. Finally squeeze lemon, mix once more and spread up the quesadilla.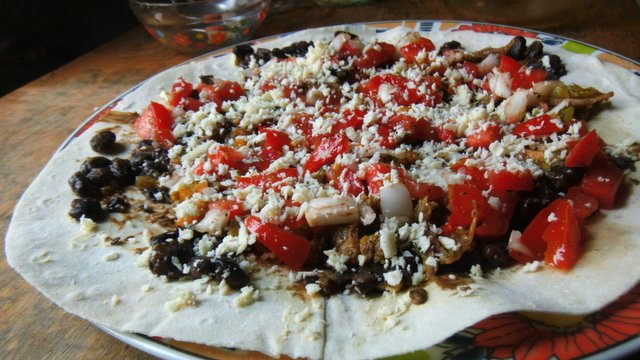 Finally add the cup of cheese on top.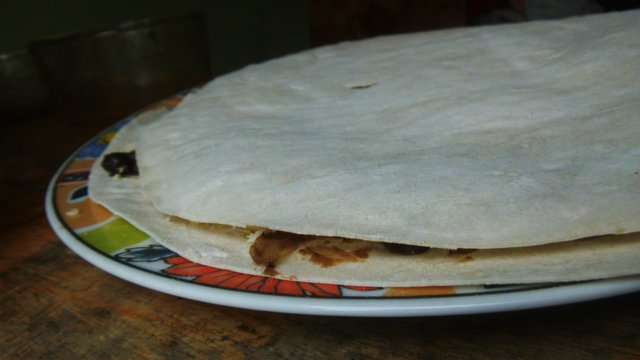 Put the second bread on top. Preheat a large pan, grease it with oil or butter. When it is hot, put your quesadilla, cook until golden brown on one side. Turn it over with a plate so that it does not break and cook until it is golden brown on the other side, ideally the cheese melts.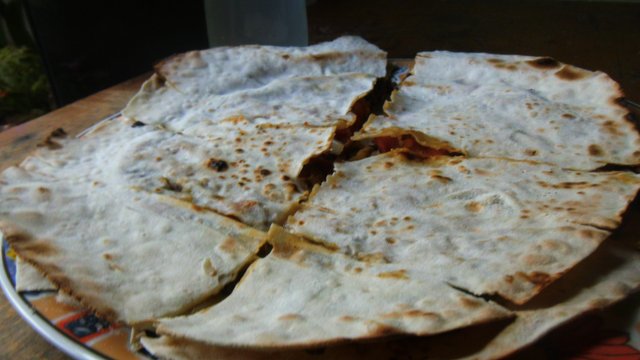 Serve hot, with a cold drink. The warmer the better for you to feel the texture of the melted cheese with the meat, the tomato and the beans.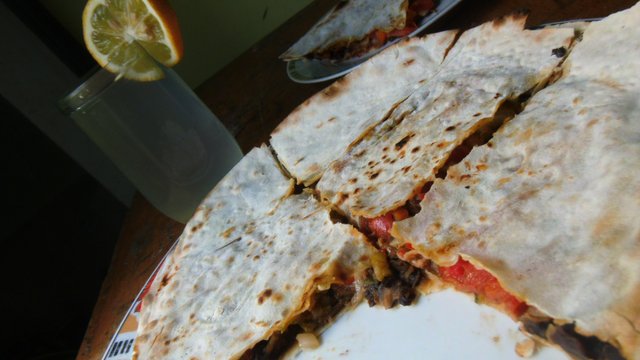 There you have!Now You know how to prepare a delicious quesadilla like a Venezuelan would do it, it is very good, it is an excellent way to eat raw vegetables and if you're taking care of your figure you may not add butter and ricotta instead of cheese.
I invite you to participate in the comments section and to follow me to read new recipes every week. Until next time!