Thaaaaats right...
If I can post tomorrow (who knows if things will be forky, not me haha) I will be sharing a step by step video of how I create this scrumptious No-bake Mango Topped Vanilla Cheesecake. Its quick, easy, and keto! Creamy, dreamy, melt in your mouth sweet goodness.
I'm back in the kitchen whipping up delicious recipes at long last.
I have a list of ideas a mile long to chose from, and hope to bring you along into my kitchen as I start making instructional videos again.
My vids always have great music too, for added viewing pleasure ♡
For now, feast your eyes on this picture.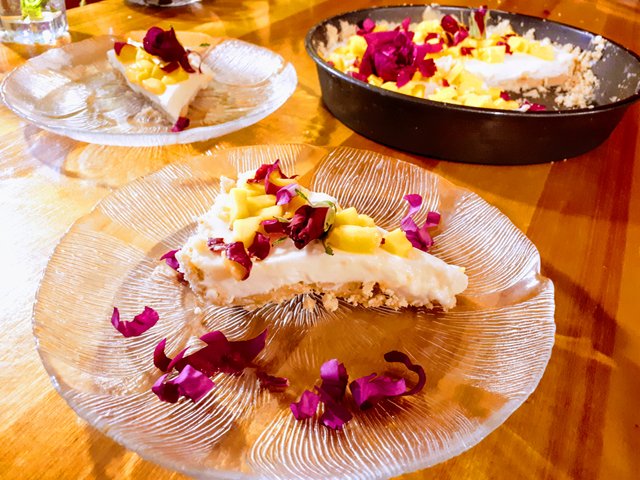 Much love,
AmyMya