I havent made this dish is a few years. I even forgot about it till last night while at work. What made me remember was watching a coworker eat Chinese food 🤤. So its pretty simple to make. Ill tell all bellow.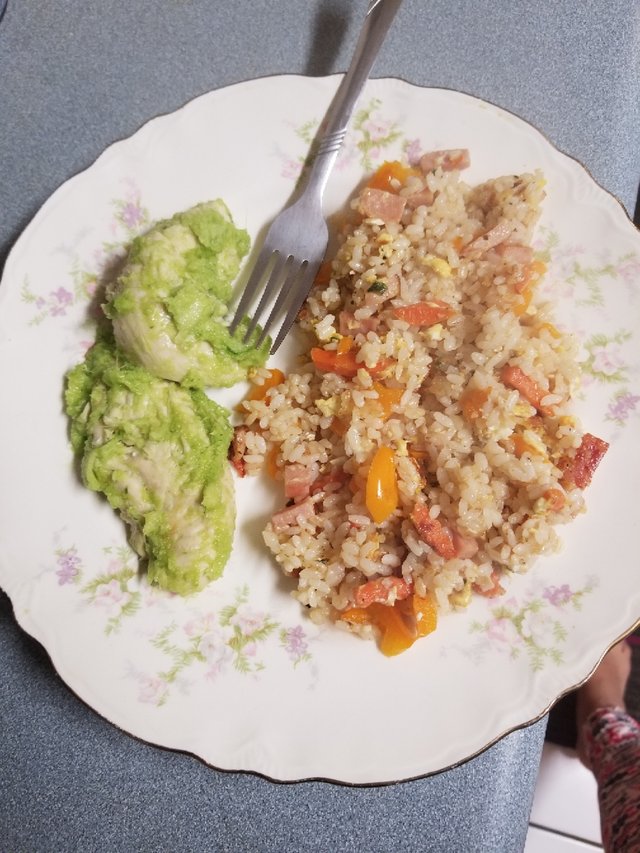 Cold ginger chicken
Boil your chicken for about 20 mins or till fully cooked. I use boneless skinless breast, but you can use any part with or without skin its up to you.
Ingredients:
1 fresh ginger root
4 stems of green onion
Salt
Extra virgin Olive oil
Blend all together till smooth, and pour over cooked chicken and set inside fridge till your fried rice is done.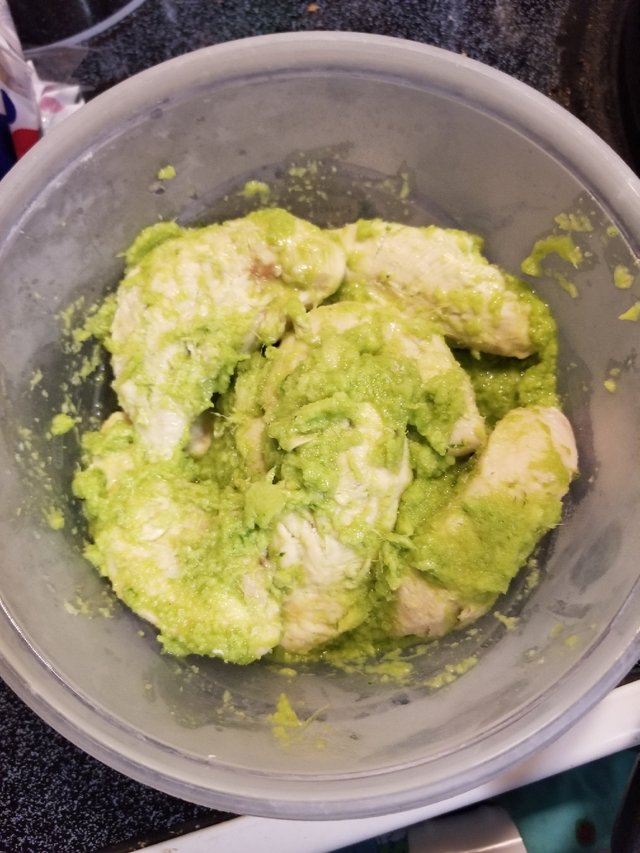 Garlic fried rice
I cooked 3 cups of white rice to do this. While rice is cooking is when i started my vegetable mix.
Ingredients
3 eggs
Half can spam diced
1 carrot sliced
1 sweet orange bell pepper chopped
3 stocks of green onion chopped
2 teaspoons minced garlic
Extra virgin olive oil
Soy sauce
Pepper and salt to taste
Add the extra virgin olive oil to hot pan
Add in all the ingredients except the soy sauce and stir fry till tender. Then add cooked rice into it and add soy sauce and keep stirring till rice browns a little.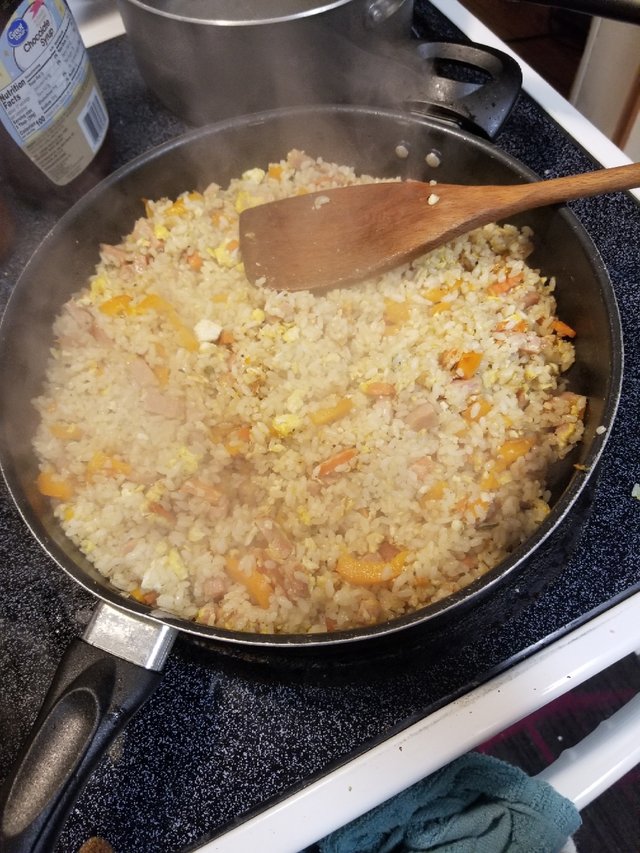 Simple cooking and so good! I hope you all enjoyed this 🌺 this is my island style #cooking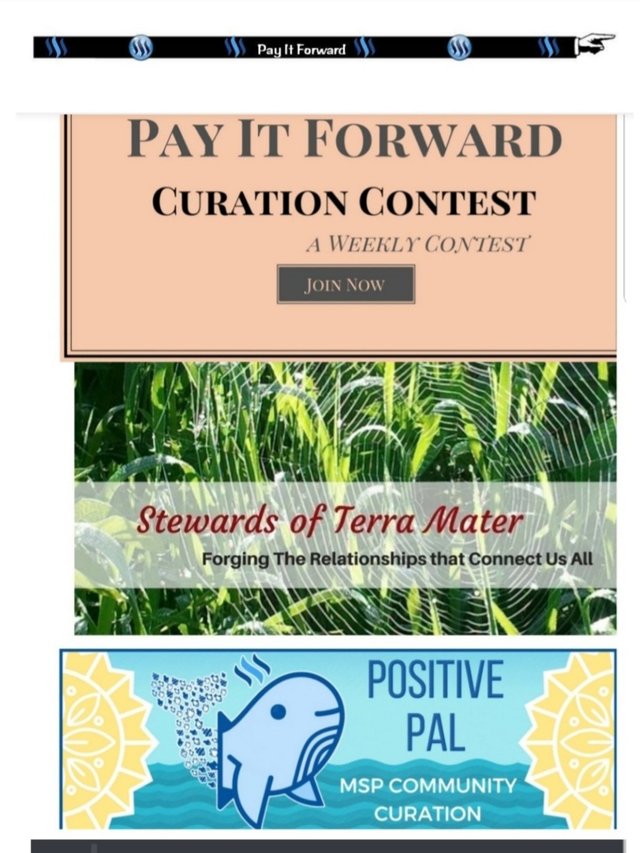 #fastdinner #food #good #eating #ginger #chicken #rice #fried #family #soulfood #fullbelly #mspsteem #ccc
Link to learn more about ccc tag 🌺🧡
https://steemit.com/ccc/@freedomshift/what-does-ccc-stand-for-what-does-ccc-mean-to-you-2