This coconut Lava Cake has been requested so many times, and here it is - I present you the most amazing coconut lava cake you can ever imagine. 

Lava cakes are one of the world's great indulgences. Once you cut into it, the melted insides just pool out into a sea of deliciousness and is infused in each and every bite.

The cakes have a vanilla and coconut flavour, which makes them almost taste like melted vanilla ice cream. The centre is creamy and silky smooth, while the exterior of the cake has a nice fluffy texture to it.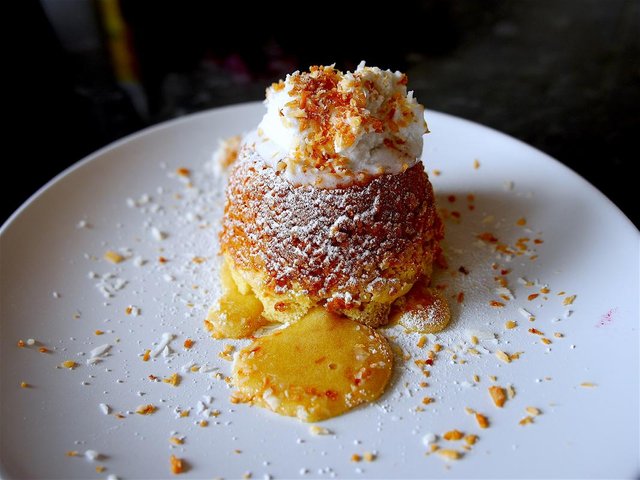 Ingredients 
1/4 cup OR 50 gr unsalted butter
1 cup OR 100 gr white chocolate
2/3 cup OR 60 gr plain flour
1/2 cup OR 100 gr caster sugar
1/2 tsp vanilla extract
2 eggs
1/2 teaspoon rum 
1/4 cup shredded coconut ( toasted)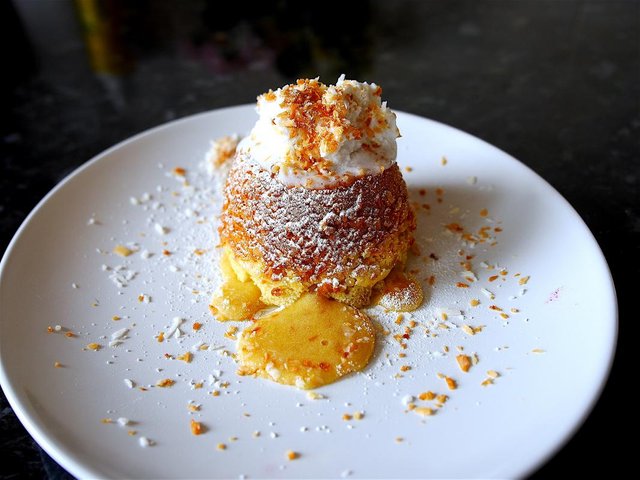 For decorations
Shredded coconut 
Coconut Cream 
20 gr icing sugar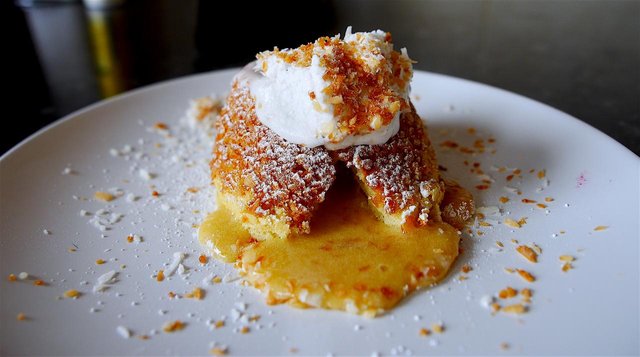 Directions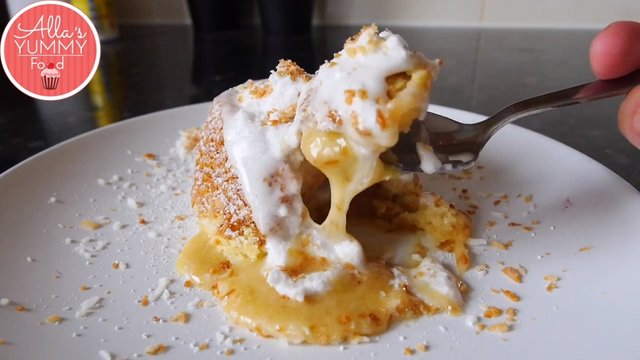 Support me on Patreon: http://bit.ly/2nCJDhj
Get MY FREE E-BOOK - http://bit.ly/2pCPUqF 
Come to my SUPPER CLUB : http://bit.ly/2qNIJNF 
OTHER DELICIOUS RECIPES YOU MIGHT LIKE:
Easy Desserts and Cupcakes Recipes: http://bit.ly/2qPNnLb
No bake Desserts: http://bit.ly/2qO93Jj
Delicious Summer Recipes: http://bit.ly/2qaBRsD
Mirror glazed cakes: http://bit.ly/2qLOKwh
Cakes & Baking Recipes: http://bit.ly/2q3W6fx
Russian Desserts: http://bit.ly/2buzdX8
Best Lava Cakes : http://bit.ly/2qPuhok
FOLLOW ME !
Facebook: https://www.facebook.com/AllasYummyFood
Instagram: http://instagram.com/allasyummyfood
Pininterest: http://gb.pinterest.com/allatinn/
Twitter: https://twitter.com/allasyummyfood
Google + : https://plus.google.com/+AllasYummyFood
Snapchat Code : allasyummyfood
Steemit : https://steemit.com/@allasyummyfood
Dtube : https://d.tube/#!/c/allasyummyfood