STEW BEEF WITH TUBERS BY ALICE
In previous posts, i wrote about stir-fried beef with vegetables, beef with mushrooms, .. I would recommend a my dad's recipe and new dish about beef. I remember stew beef with tuber my dad used to make for me.
My dad is a person who cooks as well as my mom. Now I feel hungry for that dish. My dad is a fussy eater, his recipes are always sophisticated 🤦‍♀️ Those dishes are multi-ingredient and take a long time to cook. I learned all my father's recipes, now i the main cook in the family. Sometimes I'm too tired to cook at the end of a busy day.
Anyway I feel happy after eating lol.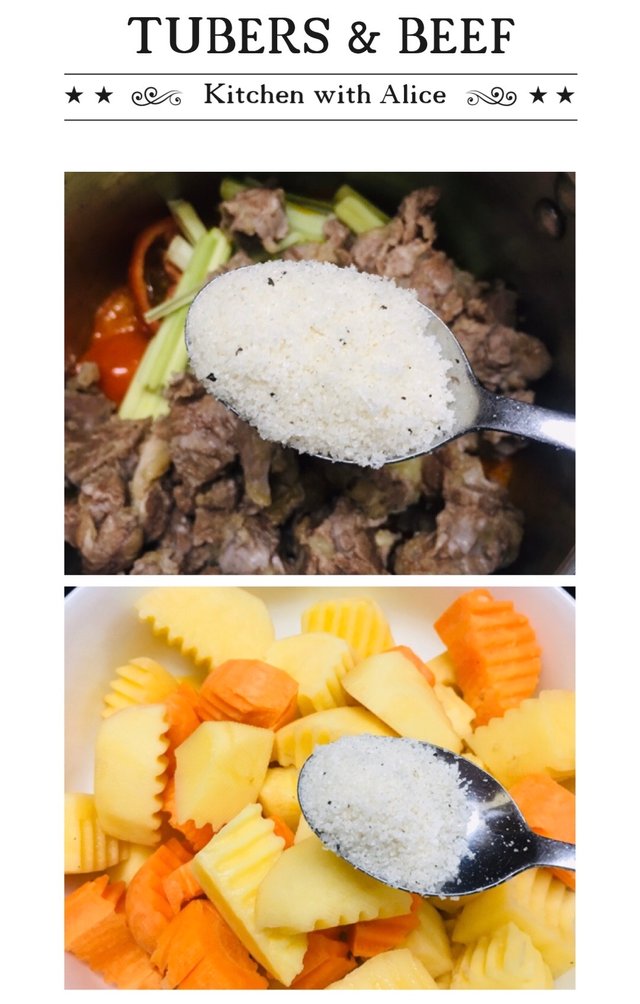 If you're getting bored of your typical beef saute, this stew beef with tubers recipe will help you spice things up.
Ingredient
Beef
lemongrass
Tomato
Potato
Carrot
Cooking oil, cashew oil, salt, pepper, and seasoning seeds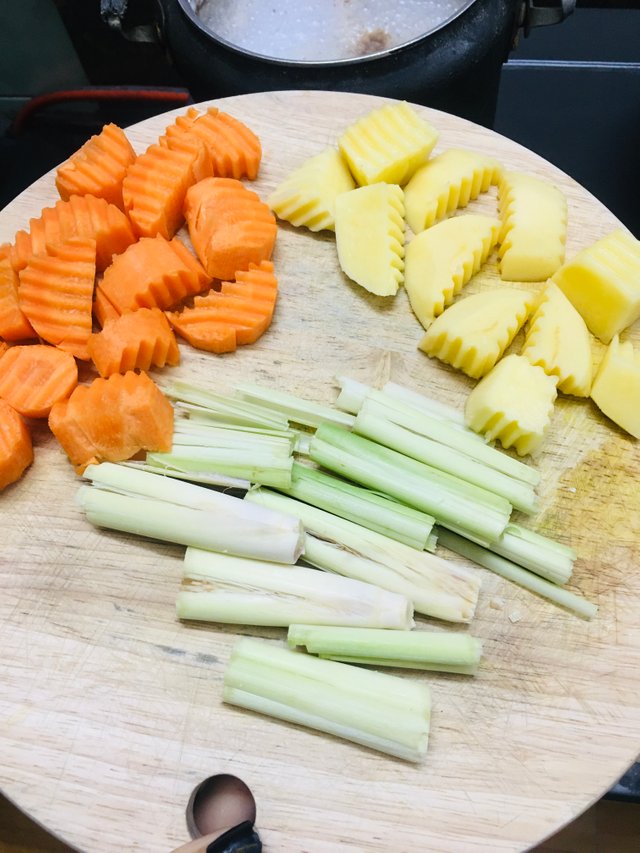 Step 1 :
Wash beef clean, should choose beef tendon for that dish. That tendon beef which is high in protein and low in fat , i love chewy and crunchy when chewing it.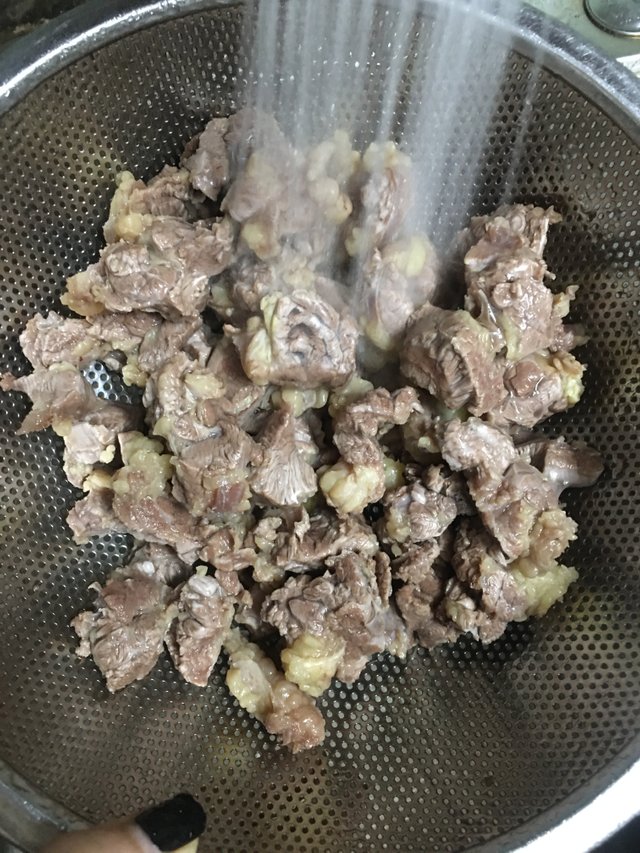 Boil tendons beef for about 10 minutes. Drain and rinse off. Slice each tendon into square pieces.
Step 2 :
Lemongrass often found in Southeast Asian dishes.,is an important part of Vietnamese cooking, it is used in a wide range of my food recipes. Wash it then peel away any dry papery, cut away the bottom root end.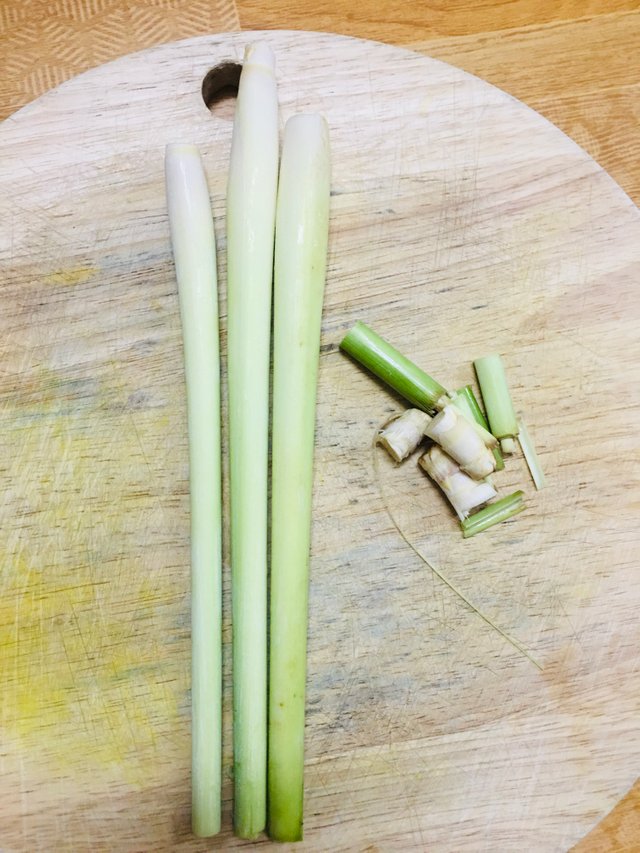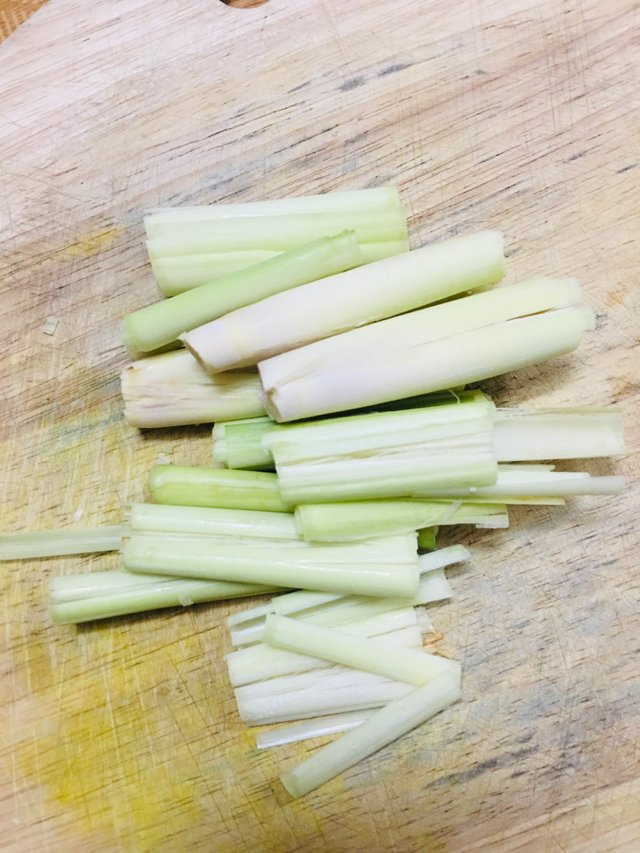 Cut the lemongrass into 3 pieces about 5 cm long. Use knife to smash so it releases the aroma during cooking.
Step 3 :
sauté the tomatoes with the mixture for about 5 minutes.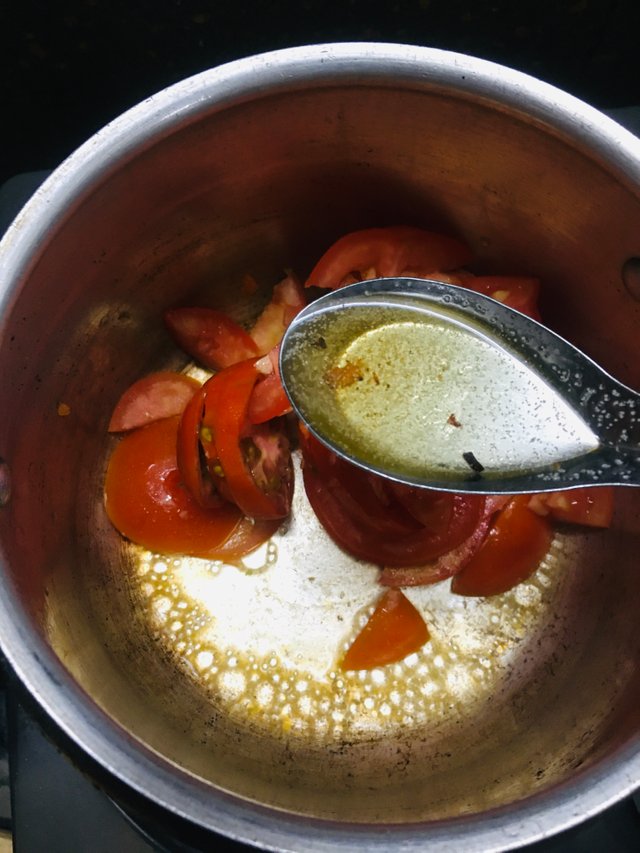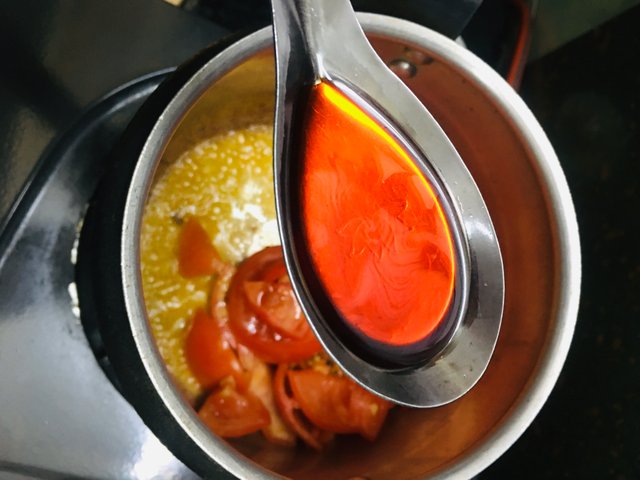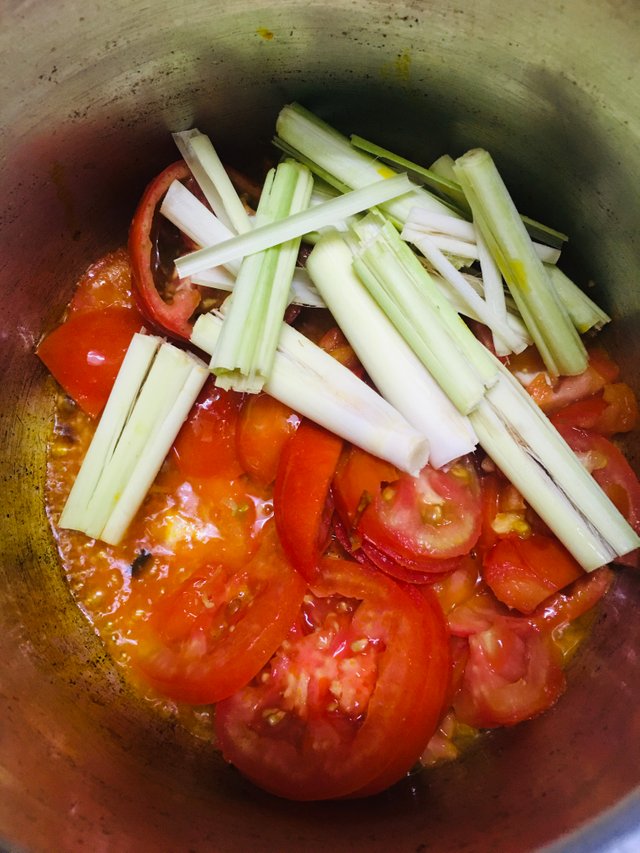 Add clean water to the pot. I usually use pressure cookers to cook stew food or soup. Close the lid, and secure the pressure regulator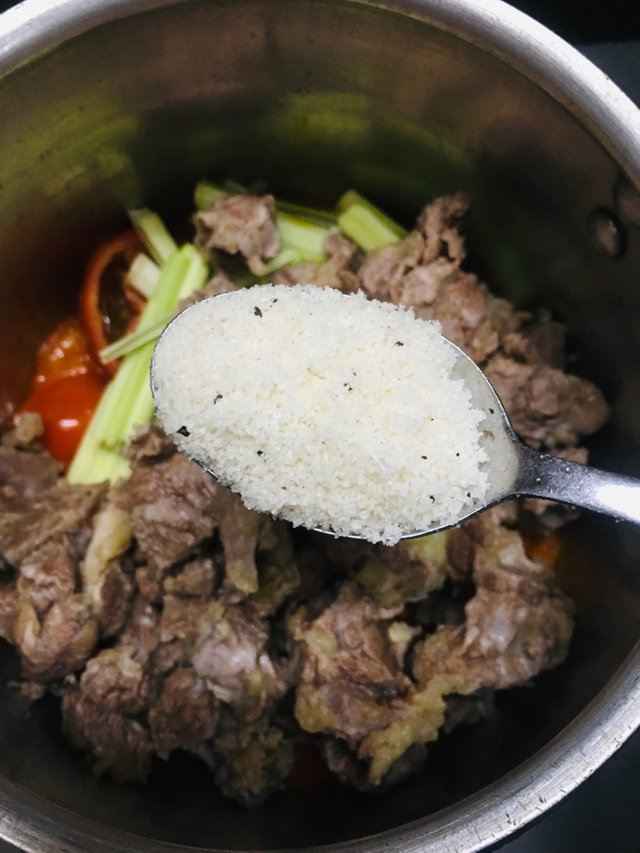 😁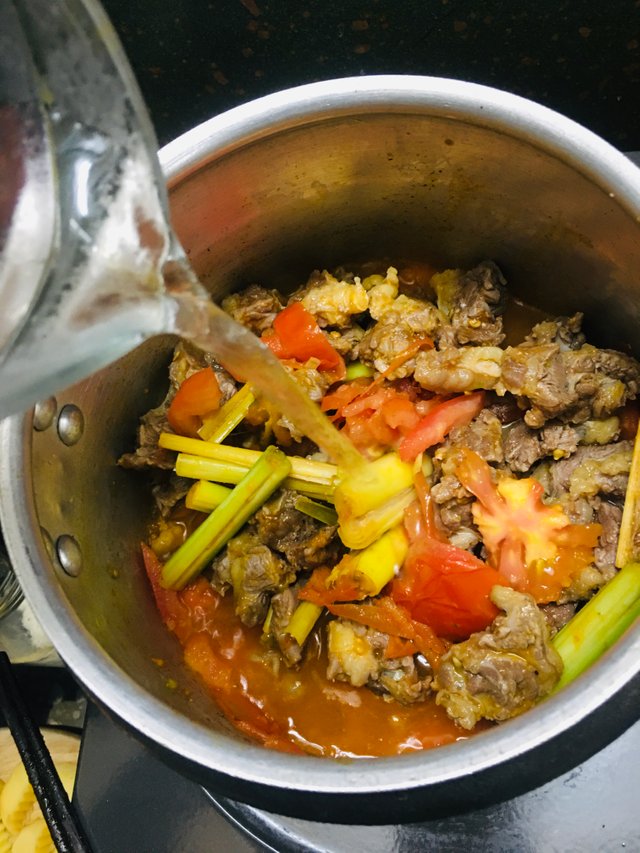 😁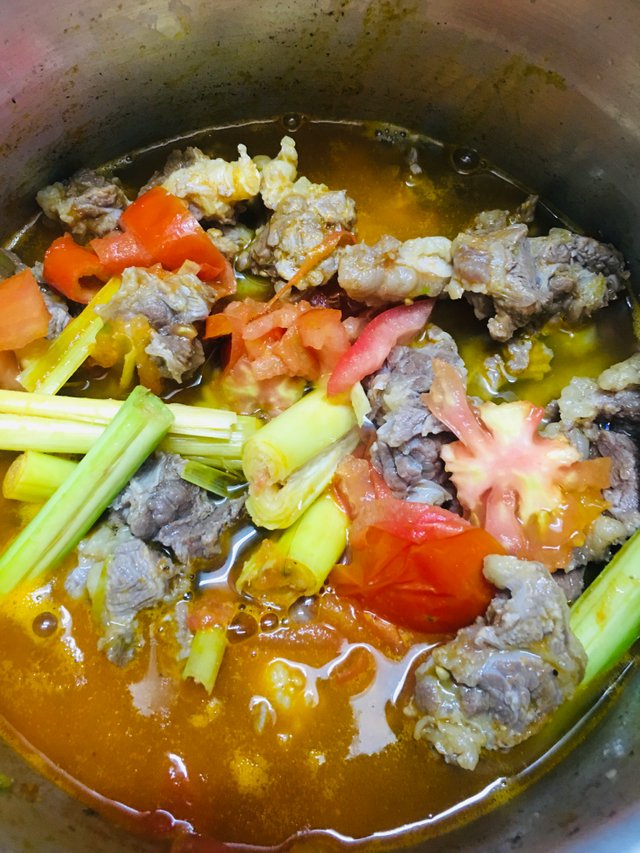 Reduce heat to low and cook for 30 minutes. If you don't have a pressure cooker, I think it takes you an hour to make it soft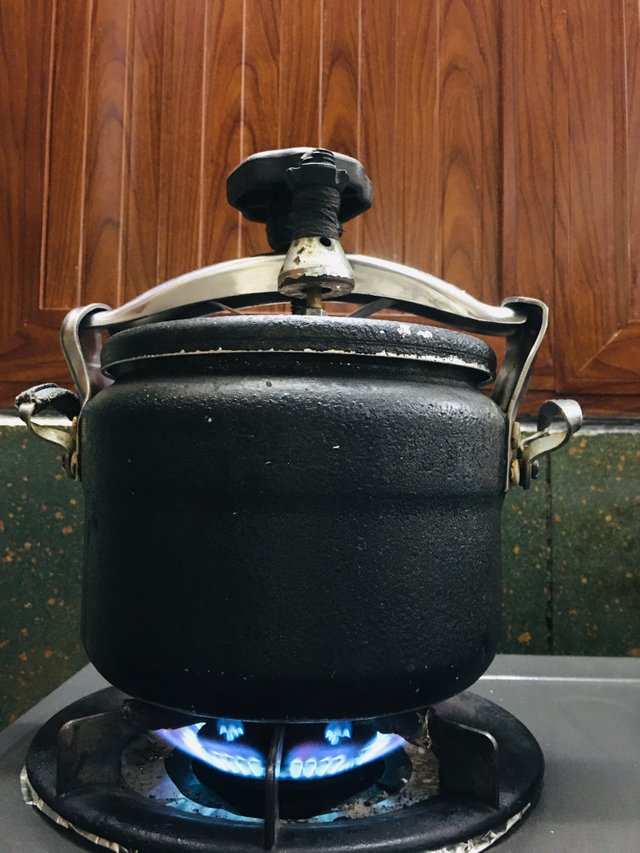 Step 4 :
Use it to cut tubers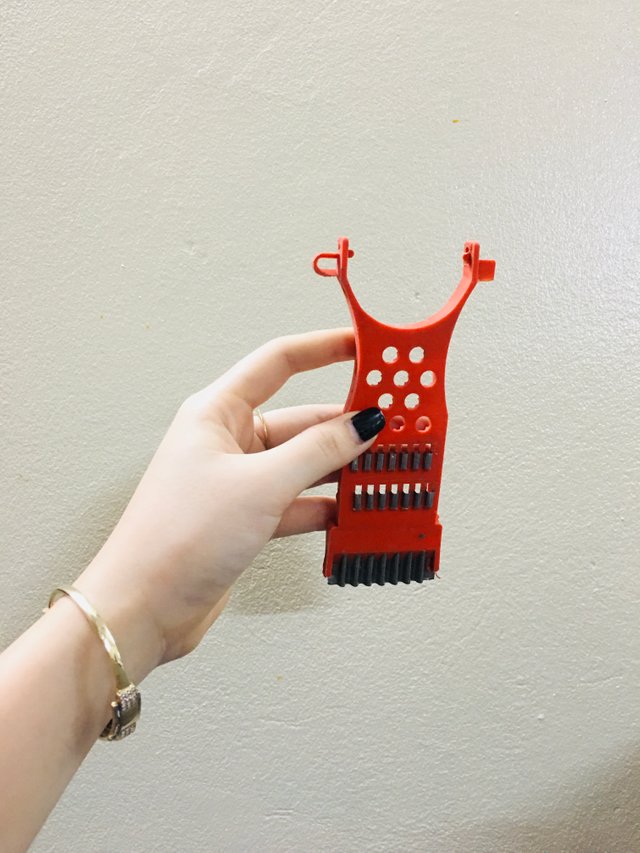 I cut my carrots and potatos into pieces like my pics. Marinate potatoes and carrots with pepper and salt.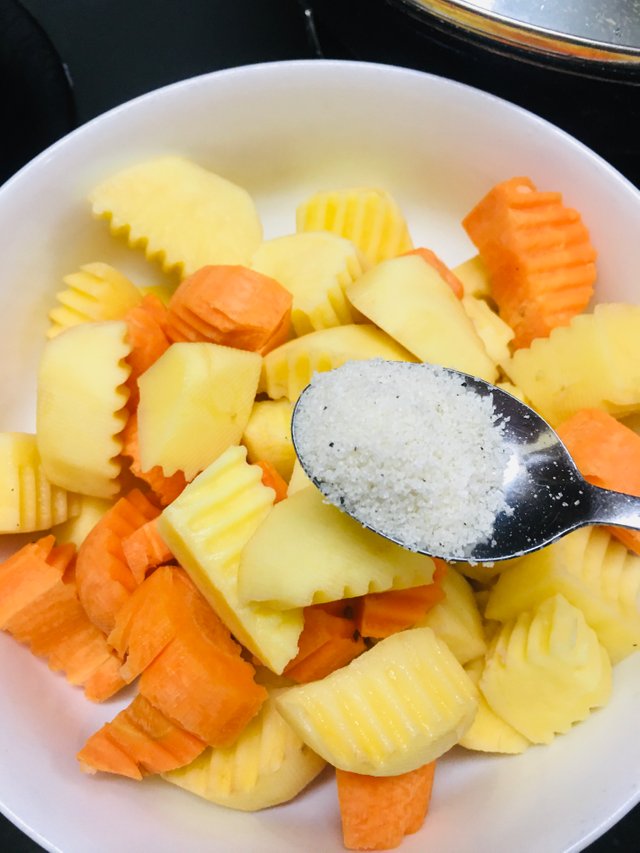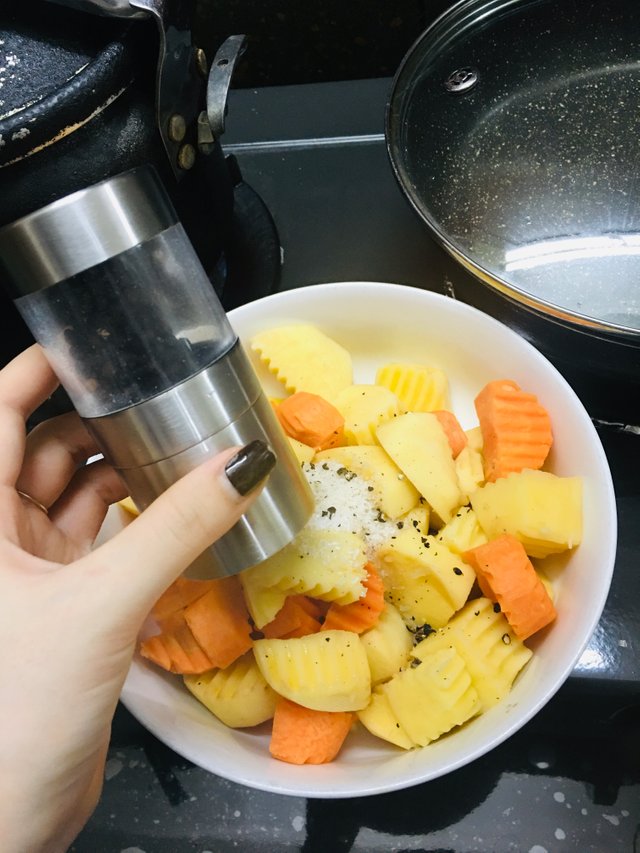 In this dish, I use 2 tablespoons of salt like this, 1 teaspoon salt for beef and lemongrass, 1 teaspoon salt for tubers. But I only add 1/2 teaspoon of seasoning to this dish. In traditional stews,my dad used red wine but i dont like wine so this recipe is a new one.
Step 5 :
Then pour this whole mixture into the pressure cooking, boil for about 10 minutes, do not cover the pressure cooking.Boil until browned on the outside.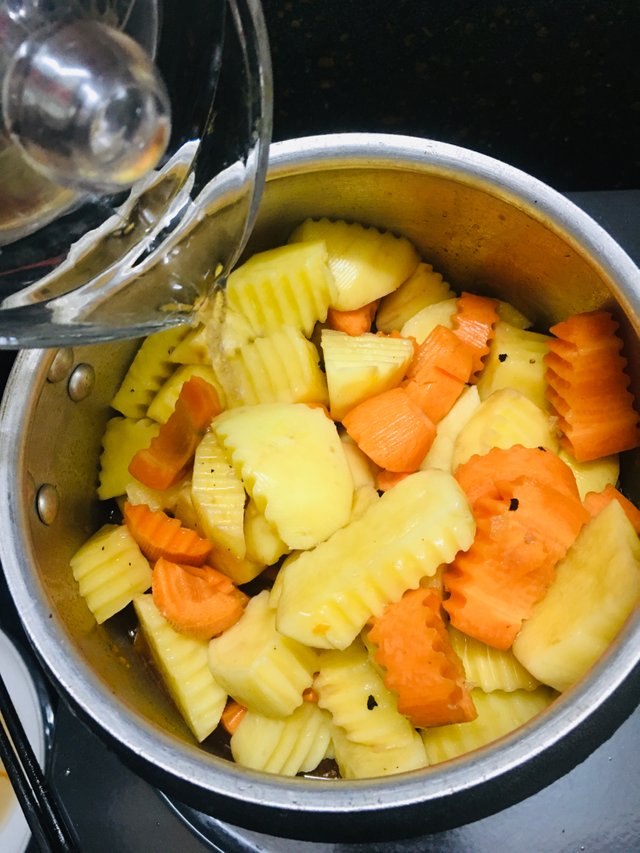 Check on it occasionally to ensure that there is sufficient water in the pot and add more as necessary.

---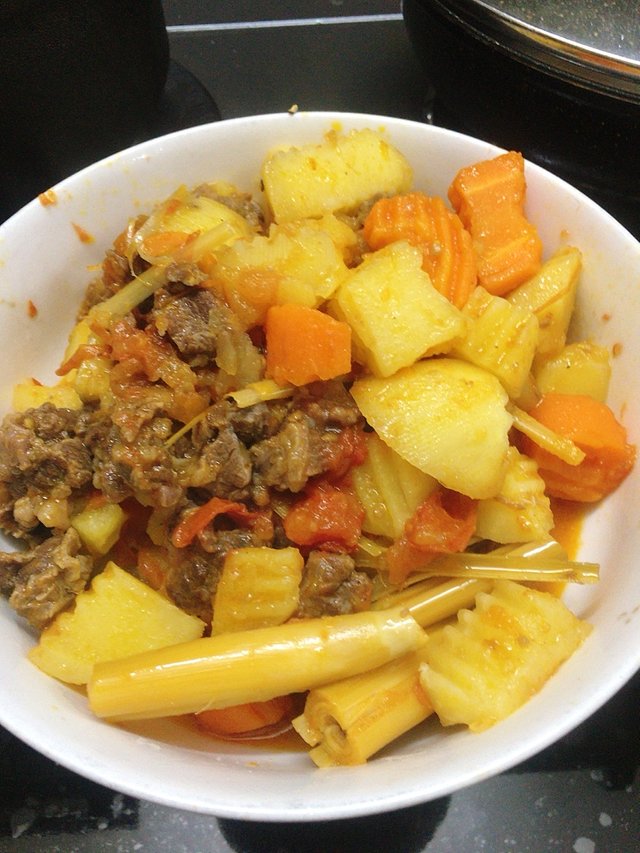 ---
---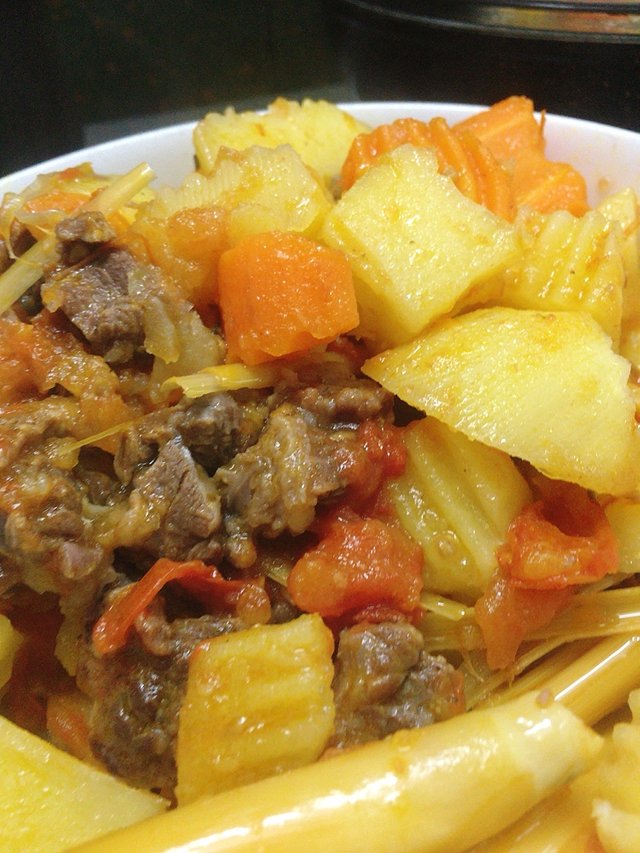 Enjoy it . Hope you like my recipe ^^