I know it's getting close as Google Photos just popped up an album of pictures from last year, including this one of me with @kevinwong and @voronoi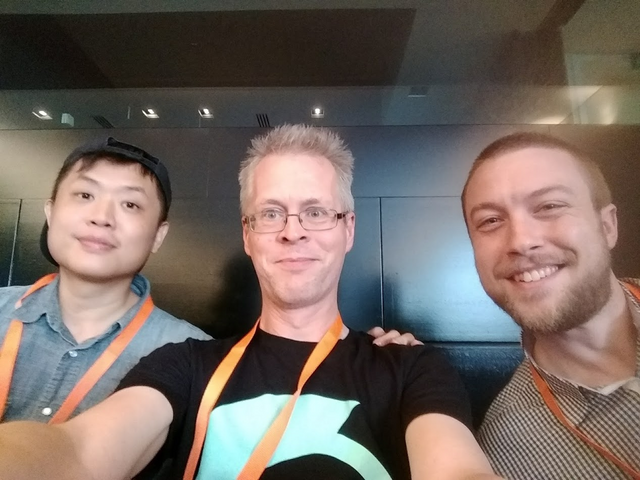 I'll be flying in on Wednesday from Luton. I know @redrica and @cryptogee are on the same flight. If anyone else is around we can meet up and perhaps share transport at the other end. I'm staying at the INX hotel, assuming I can sort out the payment. They had issues with my Wirex card, so
I was going to post again about the falling Steemit Alexa rank, but I see @demotruk already did. I'll be talking to people about what we can do about this. It was a topic on the virtual meetup of UK Steemians organised by @pennsif last night. I got to speak on that and I met @camuel who is coming to SF3 from Scotland to do a talk. He's bringing a guitar, so we could be having a jam. I started a song list with some suggestions to jam on. I'm still open to suggestions, but I really need to practice this weekend.
My good friend @slobberchops will be there with his non-posting wife @bingbabe. I was thinking we could make up a bowling team for Thursday night, but they may not get there in time. Anyone else want me? I'll admit I'm no great bowler, but I've done it a few times.
There are so many cool people I look forward to seeing again or for the first time in Krakow. Stay tuned for daily reports and maybe some videos. If you want me to ask anyone anything then just let me know.
Another Steemian I wanted to mention today is @stavrin who is a guitarist from Serbia. He's putting out some cool tunes and tutorials. I don't think he's going to SF3, but maybe we will meet up some day.
There's plenty of people mentioned in this post for you to check out. Send them some love!
Steem on!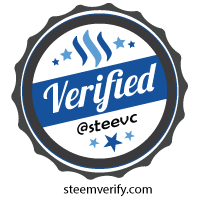 I'm Steve, the geeky guitarist.
Spam comments may be flagged. Beware of the Commentphant!