As you may have noticed, there is no platform around anymore that doesn't count followers. Even Reddit is now trying to turn into a social media platform by giving accounts a way to follow other accounts. Too many checking the amount of followers an account has is their main point of judging the importance of the person/account and that has brought a lot of unnecessary spam and services onto Steem as well.
When I first landed on this platform I promised myself that I would not cheat to gain a lot of followers, for one because I wanted to see how they would grow naturally with my activity and connections combined with the growth in the userbase, but also because I despised the way other platforms gave so much importance to followers making every content creator beg/ask/tell people to follow them constantly. It was kind of disgusting in a way, every youtuber would tell people to follow/like and subscribe to his channel at the beginning and end of their video as if viewers were not aware that they could do these few things if they actually liked the content. In the creators mind it didn't matter though that a few users would get so annoyed that it would backfire because they knew that it worked - reminding people to follow them kept working time and time again because it cost nothing and most viewers didn't care about their subscriber list or which videos they added to their likes.
I strove for genuine followers because I was sick and tired of people giving so much importance to having the most or competing against others in it. So many kept cheating their way through a bigger following by doing things like spam following accounts, hoping they'd follow back to later unfollow everyone again knowing most would not notice and keep staying followed. Placing comments on important posts they knew would get a lot of views and self-voting their comment to the top for more attention, stuff like that. I've held myself back many times to not start unnecessary fights when I noticed people doing this but it kept bothering me and I never wanted to stoop down to their level.
To this day I have never asked anyone to follow me, I never end my posts with "follow and upvote", etc. I realize I may have lost a lot of potential followers or rewards due to that but I didn't care about that.
How come you have so many followers then? You might wonder. Well, I'd be lying if I didn't tell you that a lot of it has to do with my voting power. I don't often hit trending and for the longest time I voted on my own posts later to not stay in the Hot section a long time and to reward the users curating my posts more, but people do like to follow users with a lot of influence. I don't doubt that by running the @ocd project and manually voting on as many unique accounts as possible over the months it has automatically brought me a lot of followers. I was not doing bad before that, I was actively engaged in the small community at the time and being active daily for the past - almost - two years sure has helped, but voting power and influence and how you use it are a big factor too.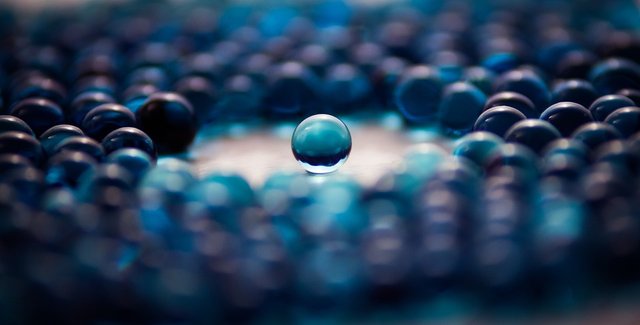 What I wanted to highlight in this post though, and why users should not care a lot about the amount of followers they have is that on Steem it doesn't matter a lot. An account can have a lot of followers that are not active anymore or don't curate their feed ever. An account can have a lot of followers that have barely any stake or influence - these are usually the accounts those resteem services use to try and make you pay for them. Many on the platform realize that these accounts are nothing but trying to make some quick money and they usually flag them - but they have gotten smarter and stopped commenting before starting their services through wallet memo's. Bright side is that once Steem becomes expensive enough it will cost them quite some money to spam 0.001 Steem memo's, one can hope that time comes soon. They do often trick newcomers though, else they wouldn't keep doing it.
If you are not aware, there is a nice tool on Steemdb.com (created by @jesta) that shows you the amount of Steem Power of your followers: https://steemdb.com/accounts/followers_mvest?page=4
As you can see I'm currently on 43rd place but even that doesn't mean a lot considering many may not be actively curating anymore.
For any newcomers reading this, it really is not important the amount of followers you have and the rate you are gaining them, the important part is to connect with like-minded users that share your interests and want to read your posts. There are still a lot of people that curate their feed which is one of the few ways I nowadays enjoy finding and reading posts I like and if you don't have an active feed because you are so new to the platform you can look for a few authors you like and check out their feed by simple going to: https://steemit.com/@username/feed
Everything on Steem is public and open-source, try and make the most of it to increase your connections and enjoy the platform without thinking of the money aspect too much in the beginning. That will come later, naturally this way.
I didn't make this post to brag about my follower amount if that's what you were thinking, there are tons of users that have way less followers than me and earning a lot more rewards by either buying votes or actively vote-trading. I just want to point out that the amount does not matter - what matters is who your followers are and I would try to make sure they are the right ones instead of rushing into your Steem experience and trying to do too much and scattering around your posts into too many different topics.
There is a community on Steem about pretty much everything already even before Hivemind (Communities) is released, check which ones you want to connet to through Steem.chat, discord and other chats. There are also a lot of curation groups still trying to actively find authors that haven't received enough attention but are providing quality content out there.
Feel free to ask questions if there is anything on your mind, I hope this post helped you realize a few things.
Thanks for reading.
---