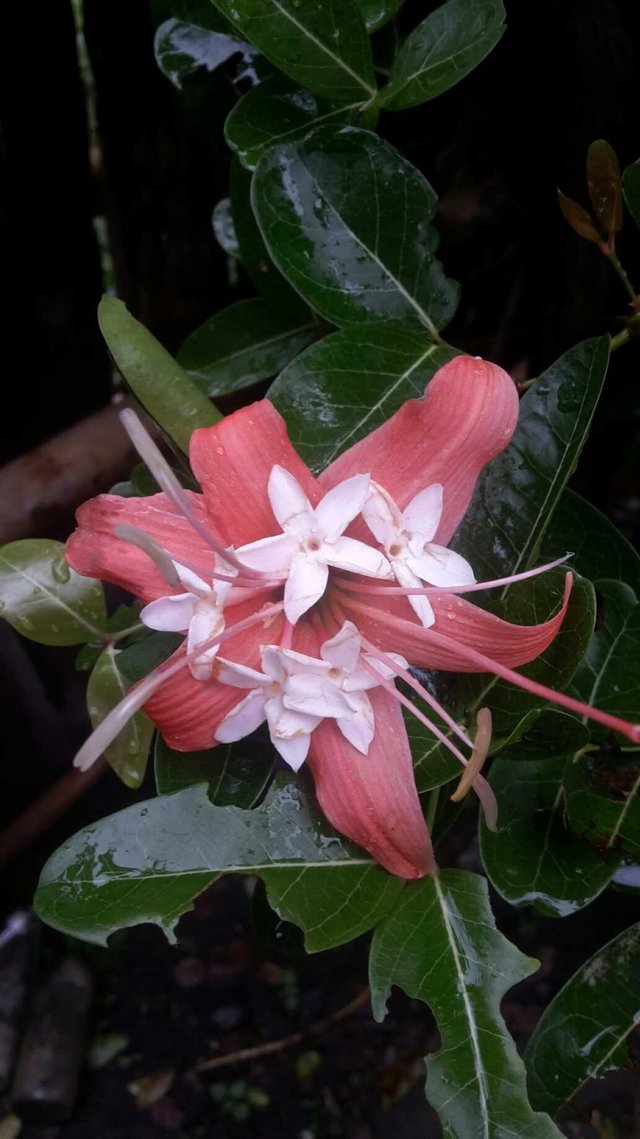 photo taken by @lidsay
Inilah bunga yang sangat unik dan indah, hampir disetiap kelopak bunganya sangat menawan.
Bunga warnah merah meruapakan bunga dasar sedangkan bunga kecil warna putih merupakan bunga titipan dan jadilah perkawinan yang sangat memukau mata.
Bunga ini sangat langka dan sangat susah untuk di pelihara atau dibudidayakan, oleh karena itu bunga ini sangatahal dan hampir di pastikan tidak ada yang mauenjualnya.
This is a very unique and beautiful flowers, almost every petal very charming flowers.
Red flower is the base flower while the small white flower is a flowers deposit and be a marriage that is very fascinating to the eye.
This flower is very rare and very difficult to maintain or cultivated, therefore this flower is very expensive and almost made sure no one wants to sell it.