Yes...Germans, I'm finding out, seem to be able to put a huge smile on one's face time after time after time...What am I talking about ?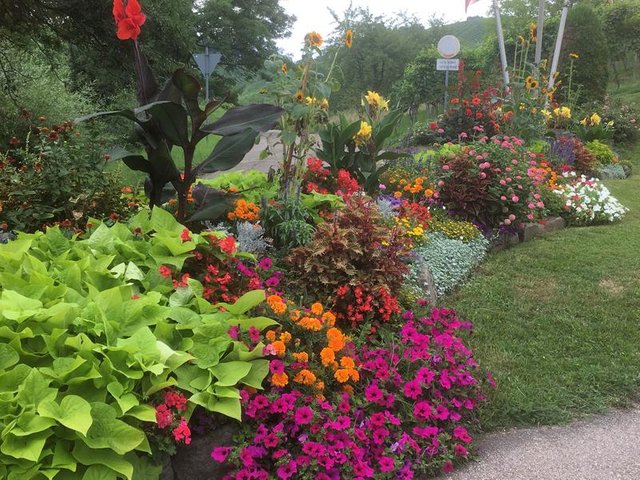 These flowers beautify a lowly bus stop!

Aside from the usual Germanisms, such as the "Lederhosen and Dirndls", the " Golden drink of the gods ( not Ambrosia, but...of course, what else..BEER" and particularly in this gal's humble opinion Weissbier"),  the" Crispy Schnitzel und Pommes" , obviously their "Cakes and fine Bakeries"   , their lovely landscapes, their friendly people, their...." I don't care if I am in a public domain..I have to get changed and so I will strip down and do so here and now no matter who is watching attitude", their "I need to go swimming and don't care if the water is 1o°C so I will proceed to dip in attitude"..yes..all these things may and probably do put a smile on our faces, but definitely one thing that would be impossible NOT to put a huge grin on your face are the flower laden balconies that are on display EVERYWHERE!!
Just About Everything Here is Adorned With Flowers!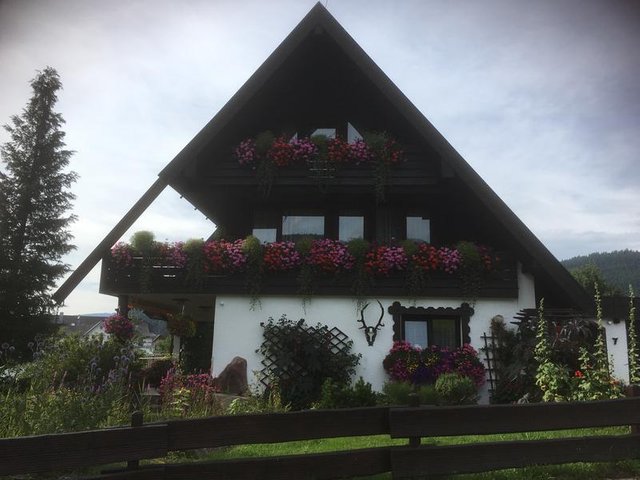 Chalet -Style

On our recent Steemcation through the Black Forest here are some of the delightful sights we were treated to...just had to share these creations of beauty and imagination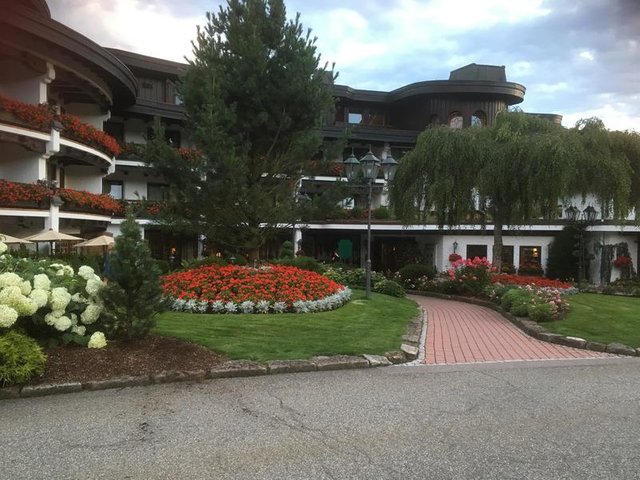 Unbelievable beautiful Hotel grounds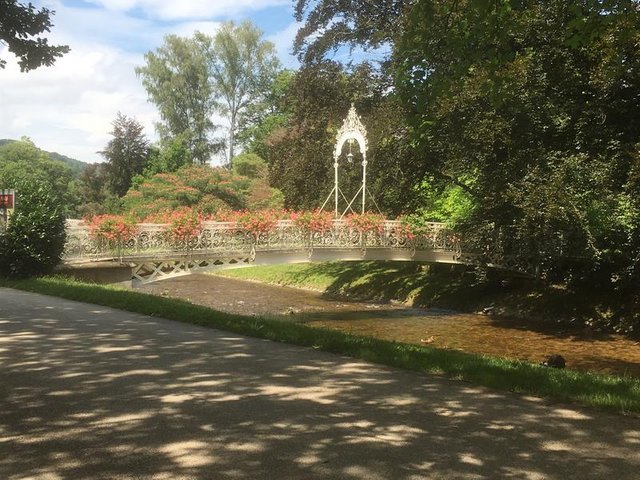 Bridge in Baden-Baden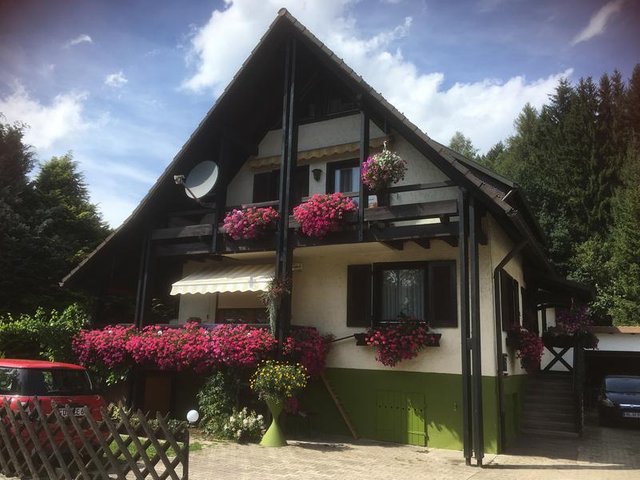 More Chalets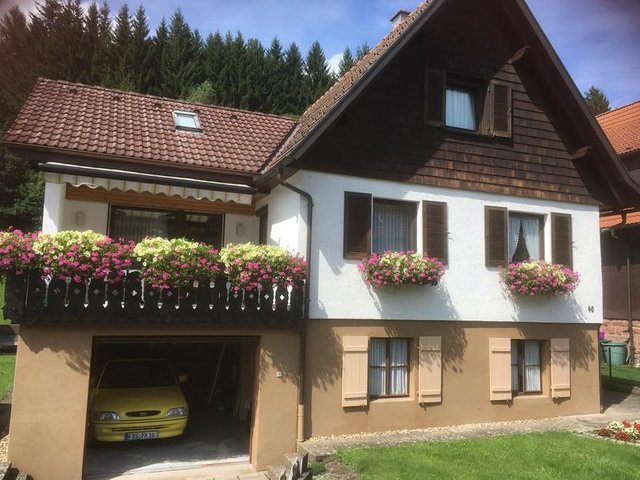 And More...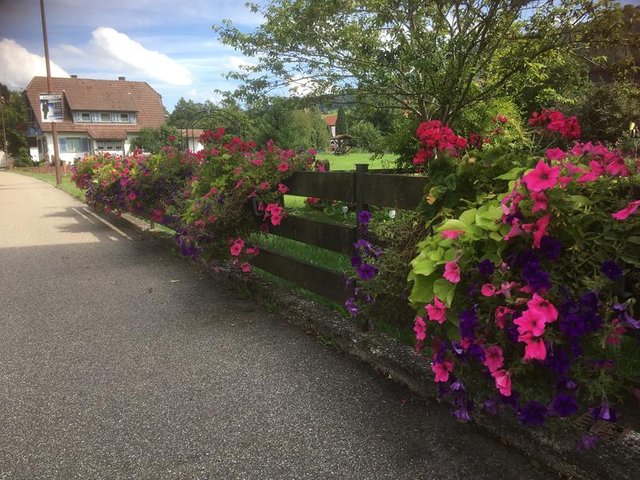 Can you believe it...even fences along the roadway...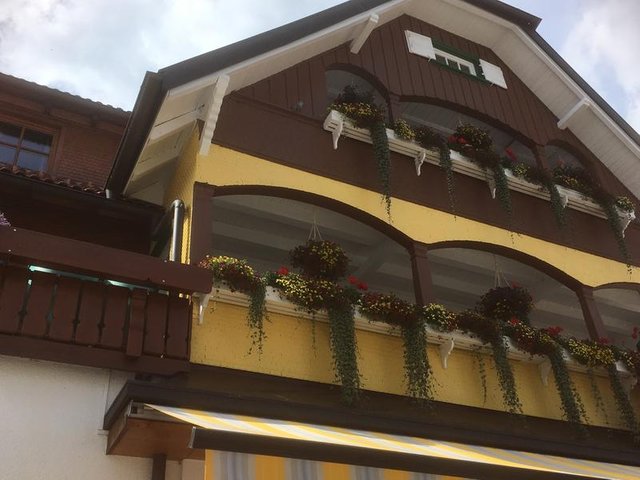 Here's one that artfully matched the flowers with their house colours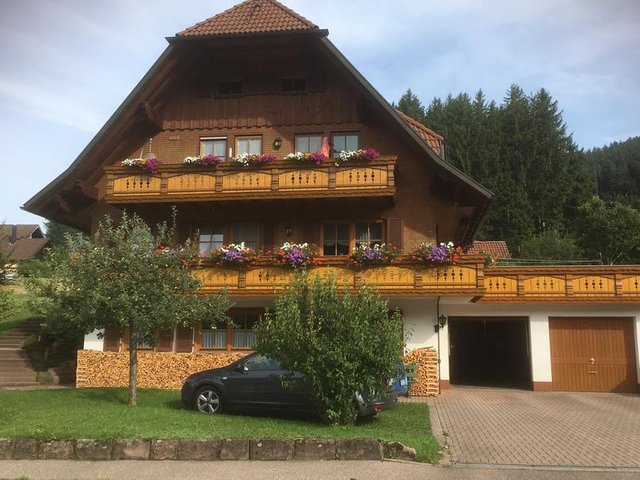 More chalets....and look at that perfect wood pile....To be envied for sure!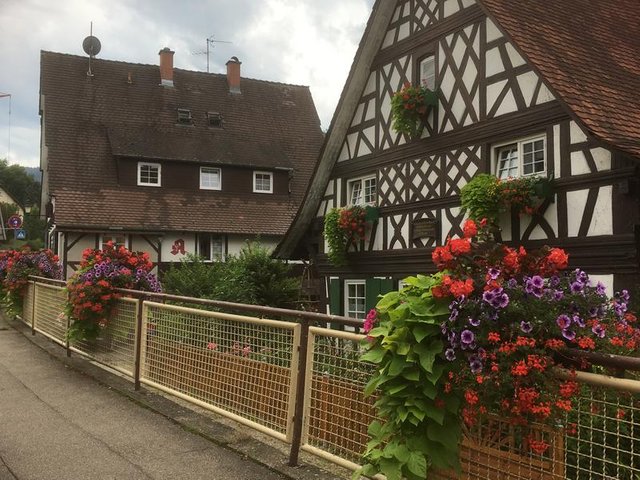 Bridge along the regular road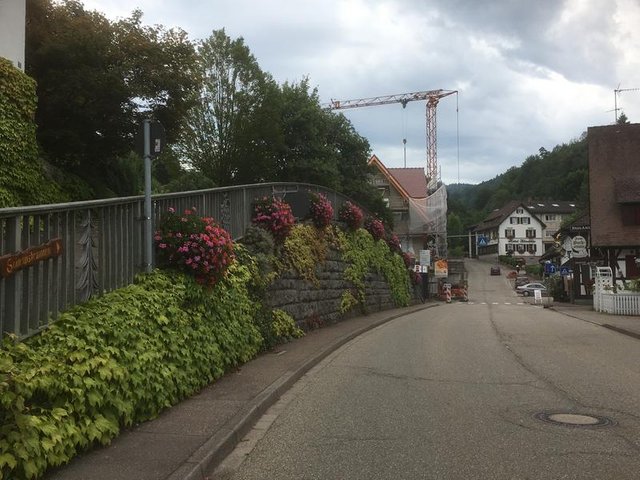 More bridges decorated...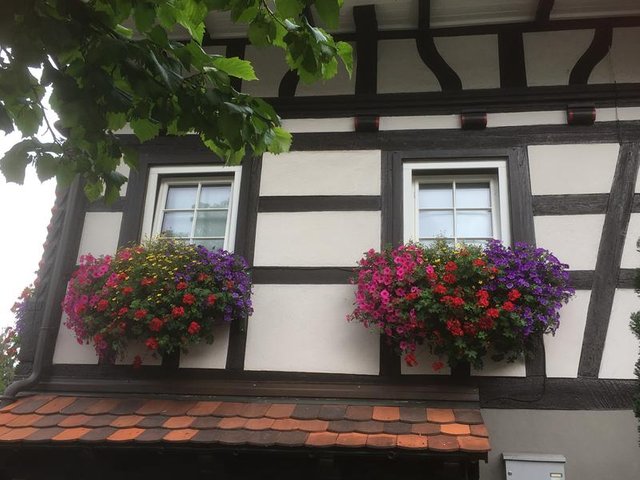 Could see this one from a mile away!...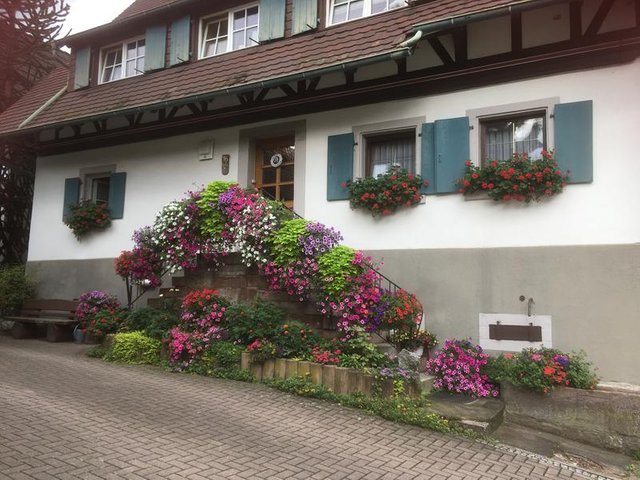 I snuck into a side driveway to get this shot....too gorgeous to pass over...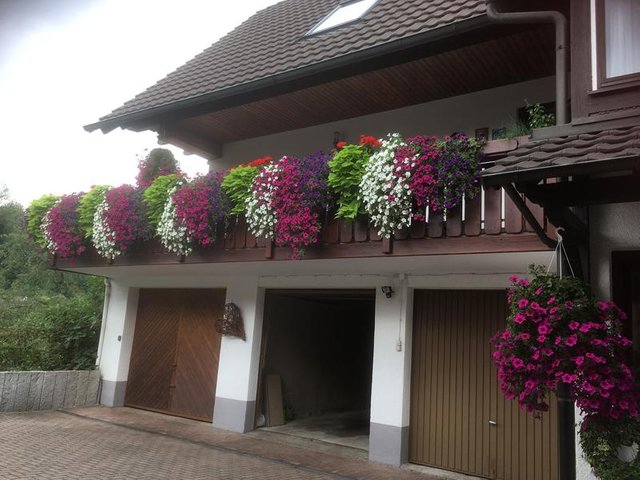 Same here...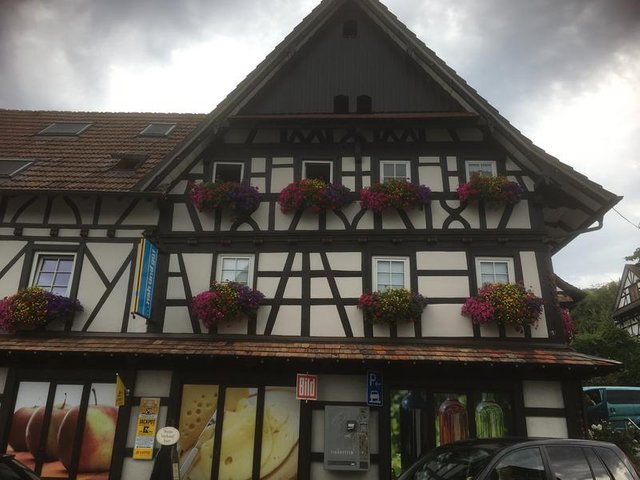 Above a store front...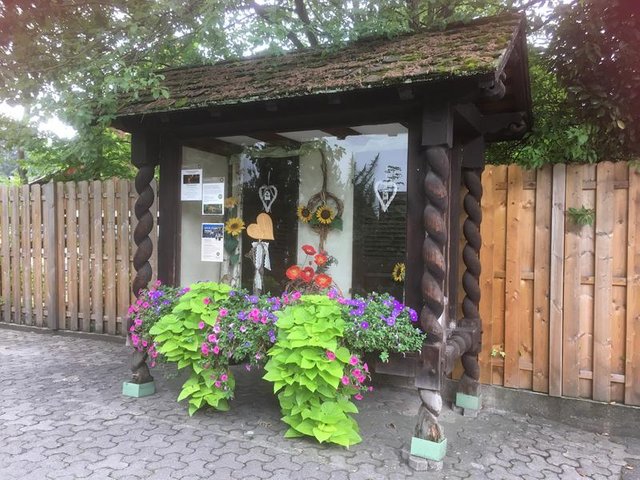 Information booth....can you believe the colours and beauty??
So there you have it... visit Germany in the spring - summer season and you'll will get treated to such sights that after a while your eyes will ache with joy and anticipation...
Thank you Germans...we'll be coming back for more!