Had to be at work early again today and there was a decent fog bank over town. We couldn't see the mountains until we were almost all the way into town as the fog was heavy along the river.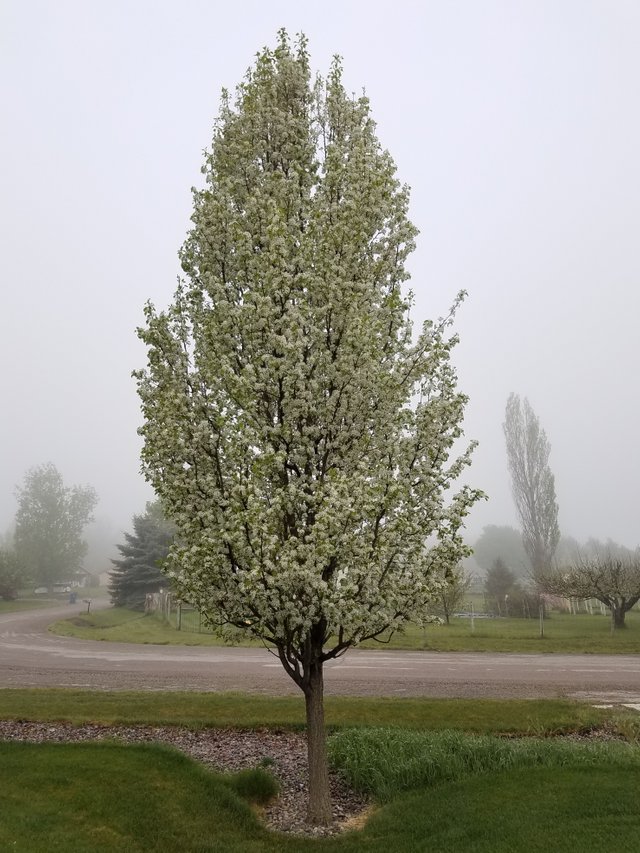 And then this evening it started raining. Our Crabapple tree is blooming so I took some pretty pictures of it's flowers.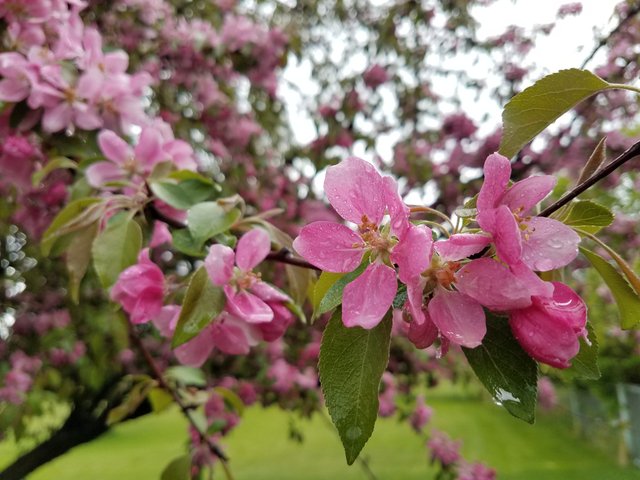 And another view-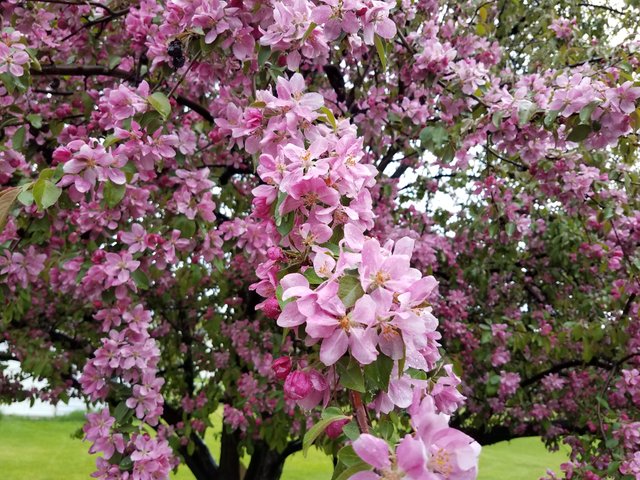 Tonight when we got home Kimba was asleep on the bed and woke up as I put a few things away-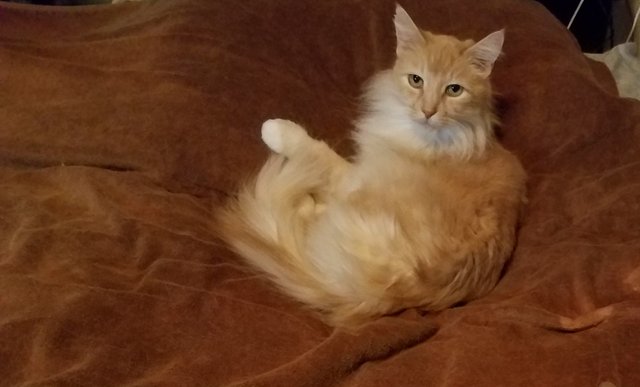 Tonight we had dinner with friends to celebrate a Birthday and then we headed home as I still had work to do yet tonight and the Hubby had a group meeting online.
Happy Thursday!