Bad mother: a miraculous plant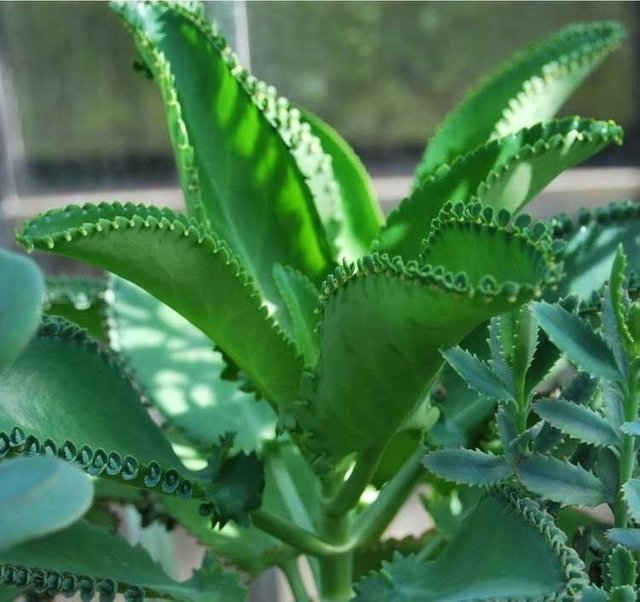 [Fuente]
Very few people have heard of kalanchoe, also known in several countries as "bad mother". This wonderful plant has multiple health benefits, one of them, and undoubtedly the most outstanding is its ability to fight cancer.
One of the countries where it is most used is Paraguay, since it is almost impossible to access the costs of chemotherapy. In addition to being much more accessible, it does not bring with it the horrible side effects that these chemical processes cause in the organism.
In Venezuela, their properties are used to eliminate and avoid the ovarian cysts that usually appear in most women. It is also useful to overcome tumors or abscesses, deep wounds, rheumatism, inflammation, hypertension and renal colic.
Undoubtedly, "bad mother" is an essential plant in homes that deserves to be known by all and may well be for external or internal use, yes, before consuming it you should consult a doctor, because everything in excess is bad .
What should I know before consuming "bad mother"?
There should not be doses greater than 80 grams per day, but it is important to remember that you should always consult the specialist.
It can not be consumed by pregnant women or patients with heart disease.
Do not take for prolonged periods, only as a treatment in specific cases
How is it used?
If it is for external use: crushed leaves in the form of a poultice, compress or poultice; juice of the leaves with oil or vaseline to use as an ointment. Used like this, the plant is anti-inflammatory, anti-hemorrhagic, astringent and healing.
If it is for internal use: raw leaves in salad; fresh juice (add water to give more volume); leaves in infusion.
https://steemitimages.com/0x0/https://steemitimages.com/DQmYQC7BcLtn7ebG3bnmBkGXmhLhsSvYe6yZ81dxaDEHsqh/commentfollowupvote-