To create lovely centerpiece,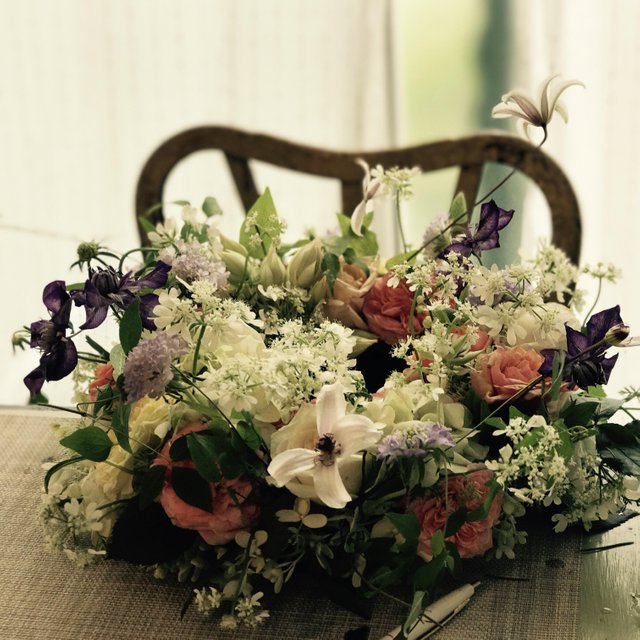 ---
Start by cutting the floral foam and then soak the floral foam in the sink or a bucket of water until it is fully submerged.
You can start arranging by scattering the various roses throughout the foam.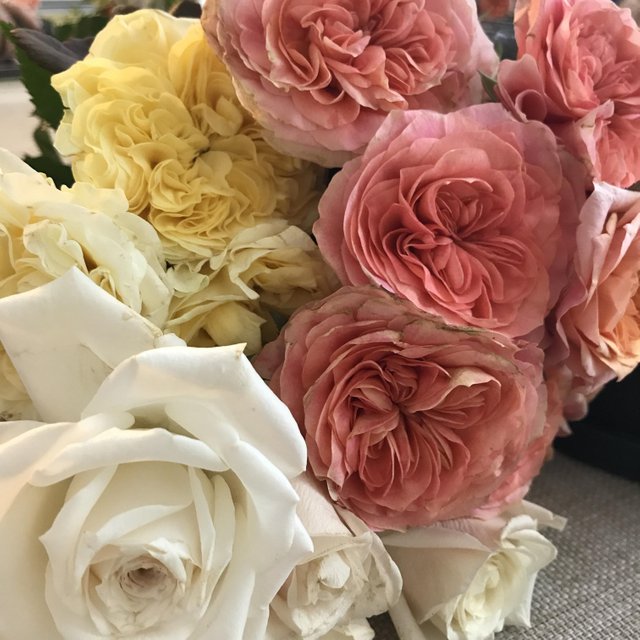 Next, stagger the hydrangea in between the roses.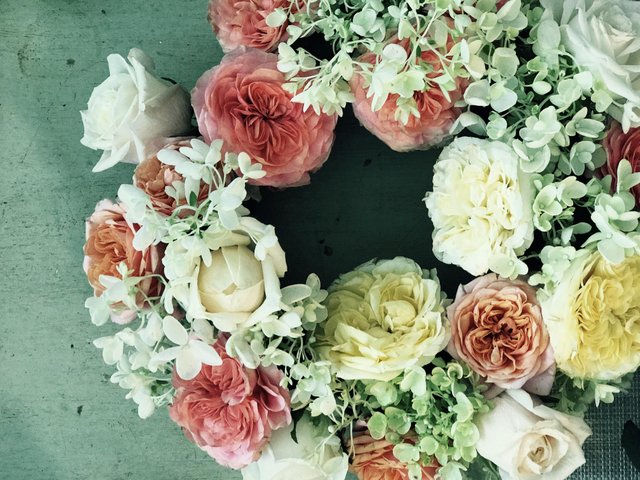 Next, add several brushing brides.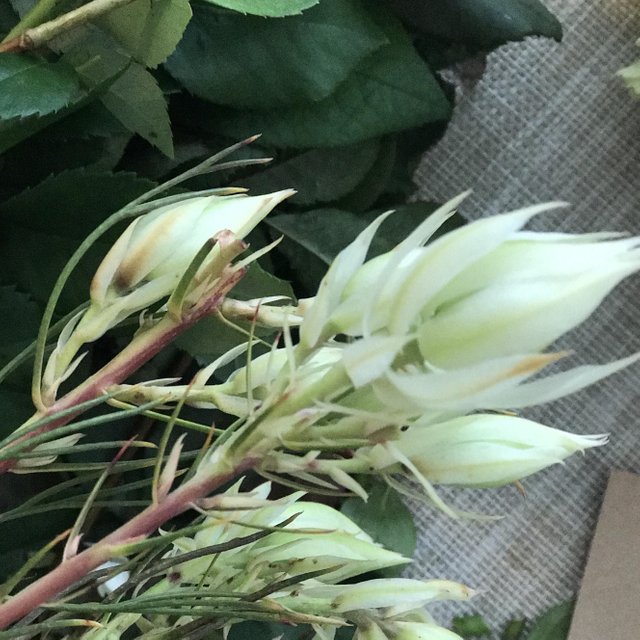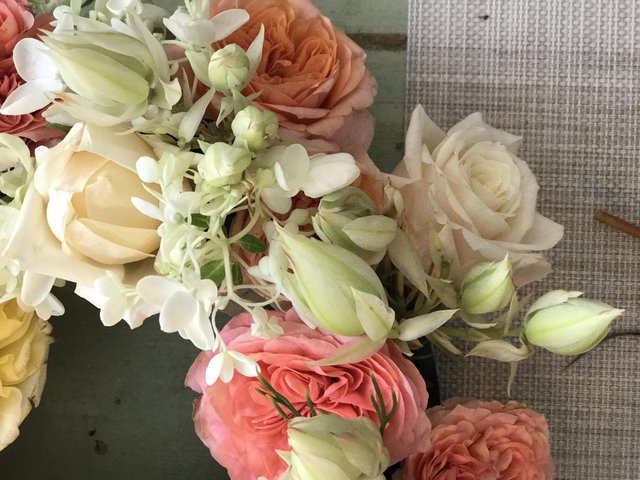 Add Orlayas and scabiosas.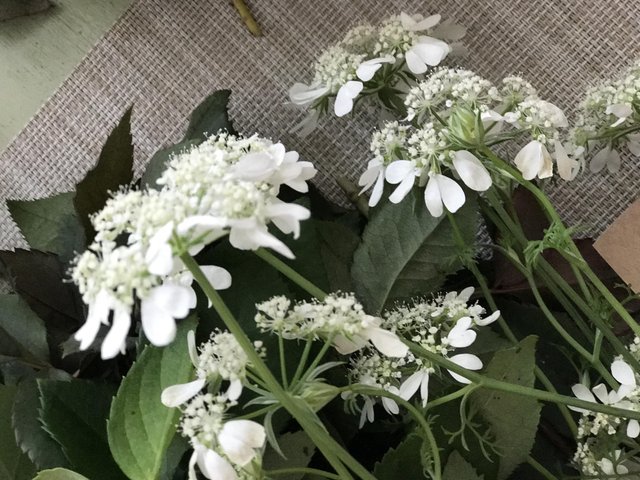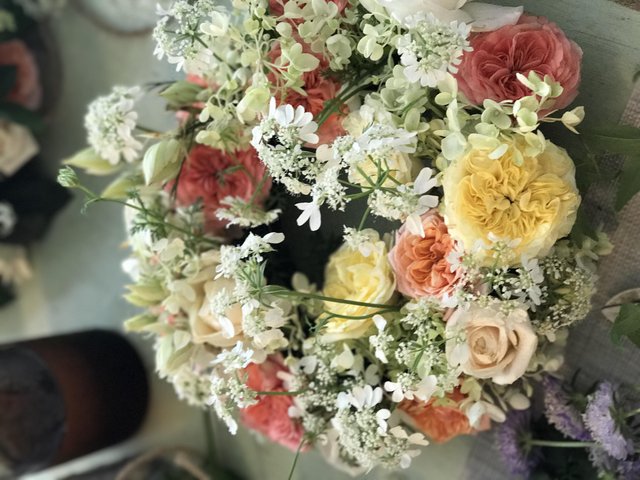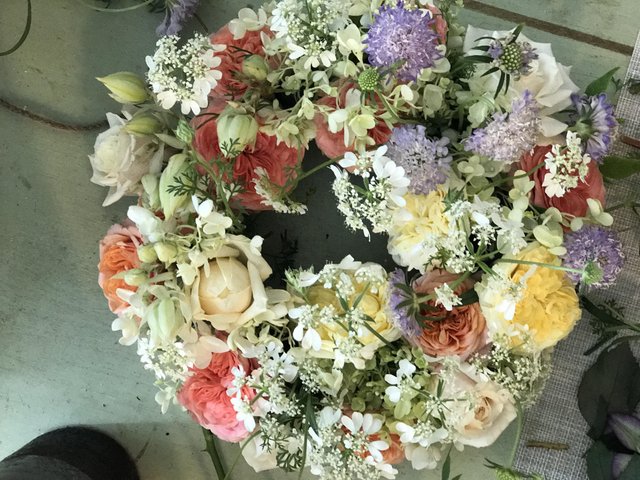 Add various clematises as the final touch and wrapping a few times around.
Use the leaves to fill in any gaps and in any other empty space.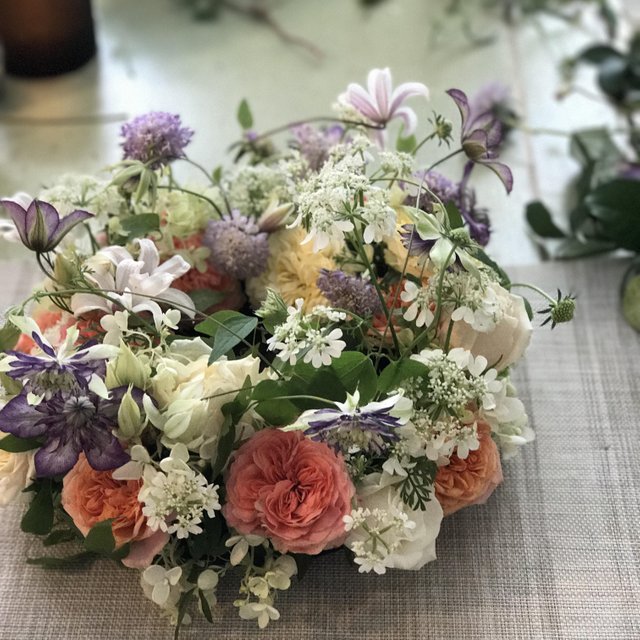 Lastly, I hang the centerpiece on the wall. Of course,
It goes well on the table.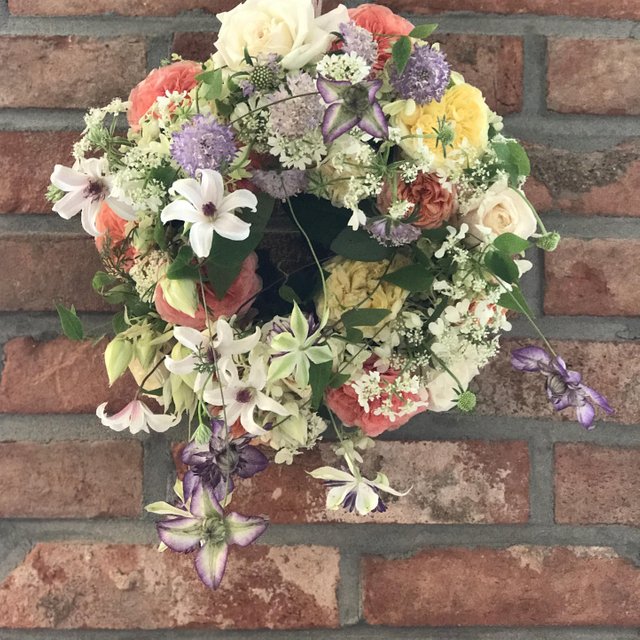 Thank you for enjoying my flowers.
Dana