The Cactus Does Flower.
It's not just a prickly thing after all.
Arriving home in daylight today, I caught our cactus in full flower, a rare event for me.
I typically miss it flowering and end up only noticing that it has after it's already done.
They'll close up after the sun goes down and I don't know how many days they will last so I took the opportunity to capture them using my Samsung Galaxy S6 smart phone.
They are in the shade since I took the photos and the petals are already starting to close.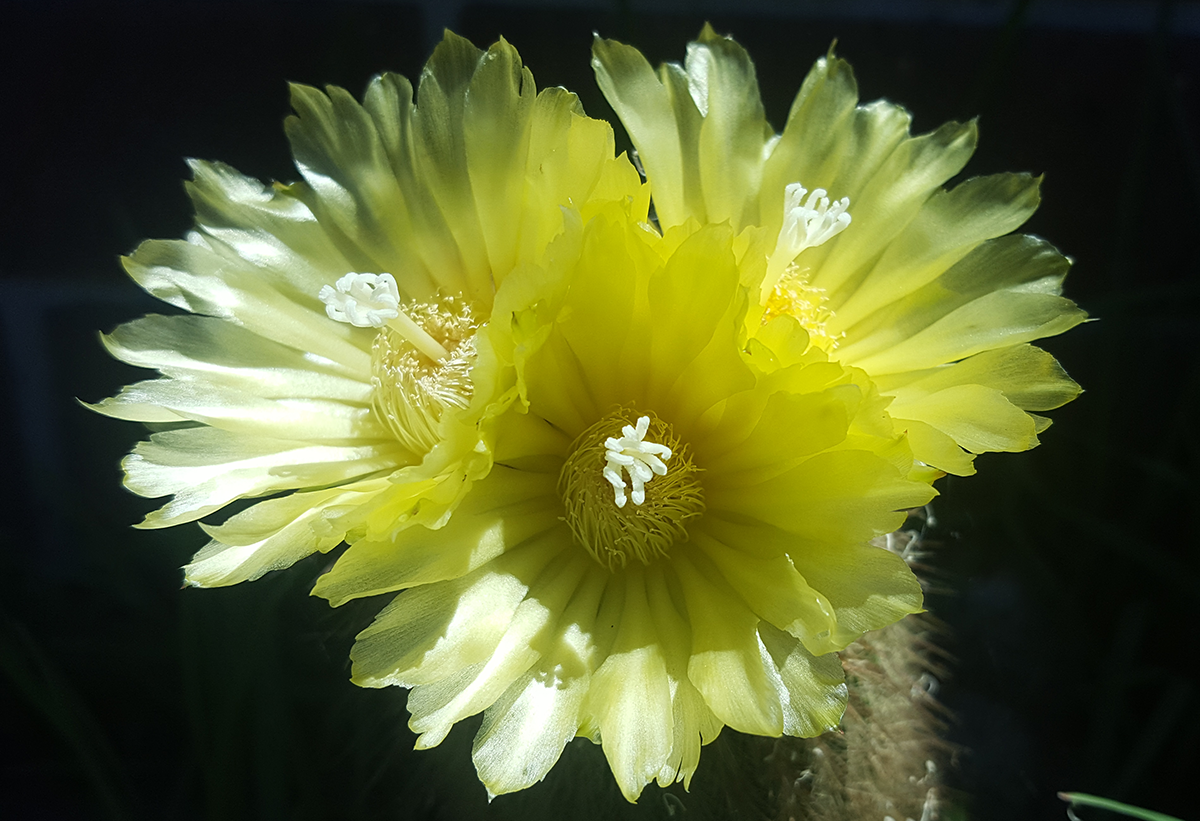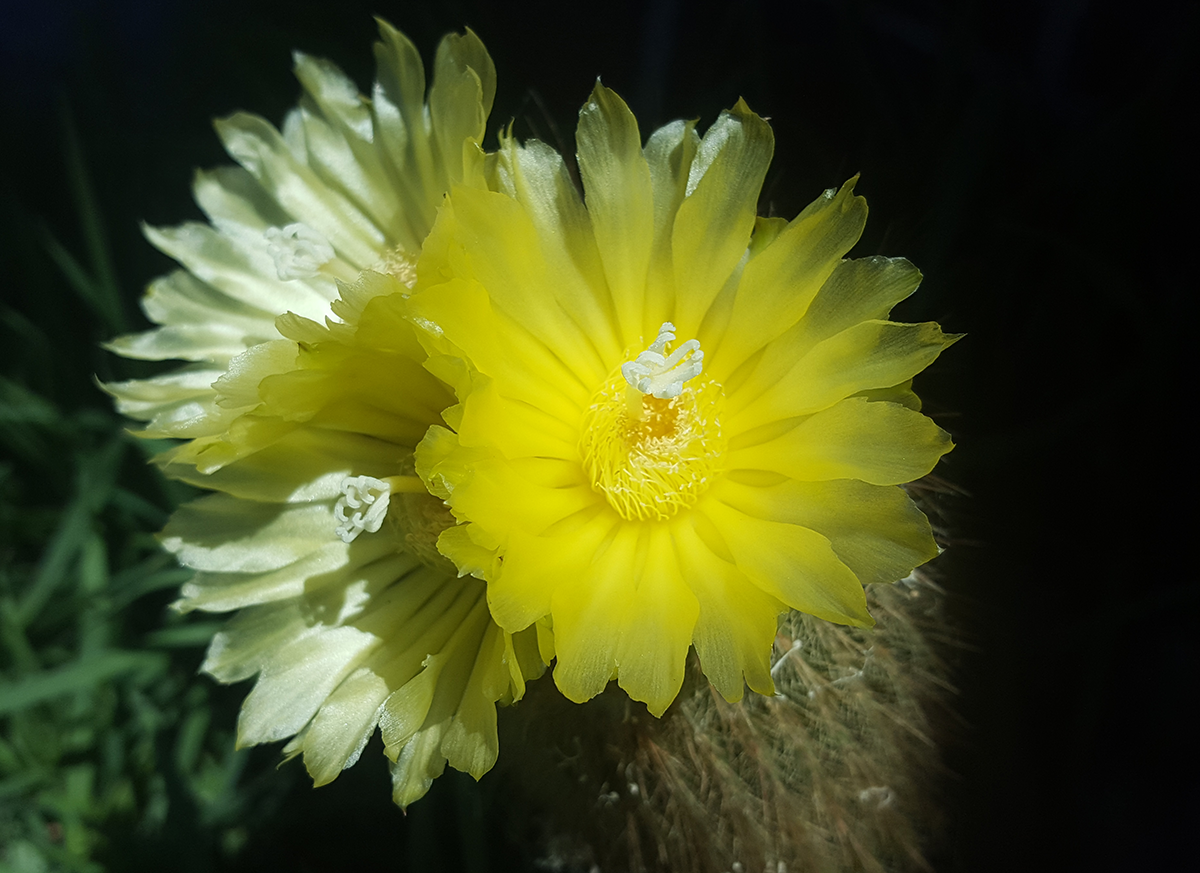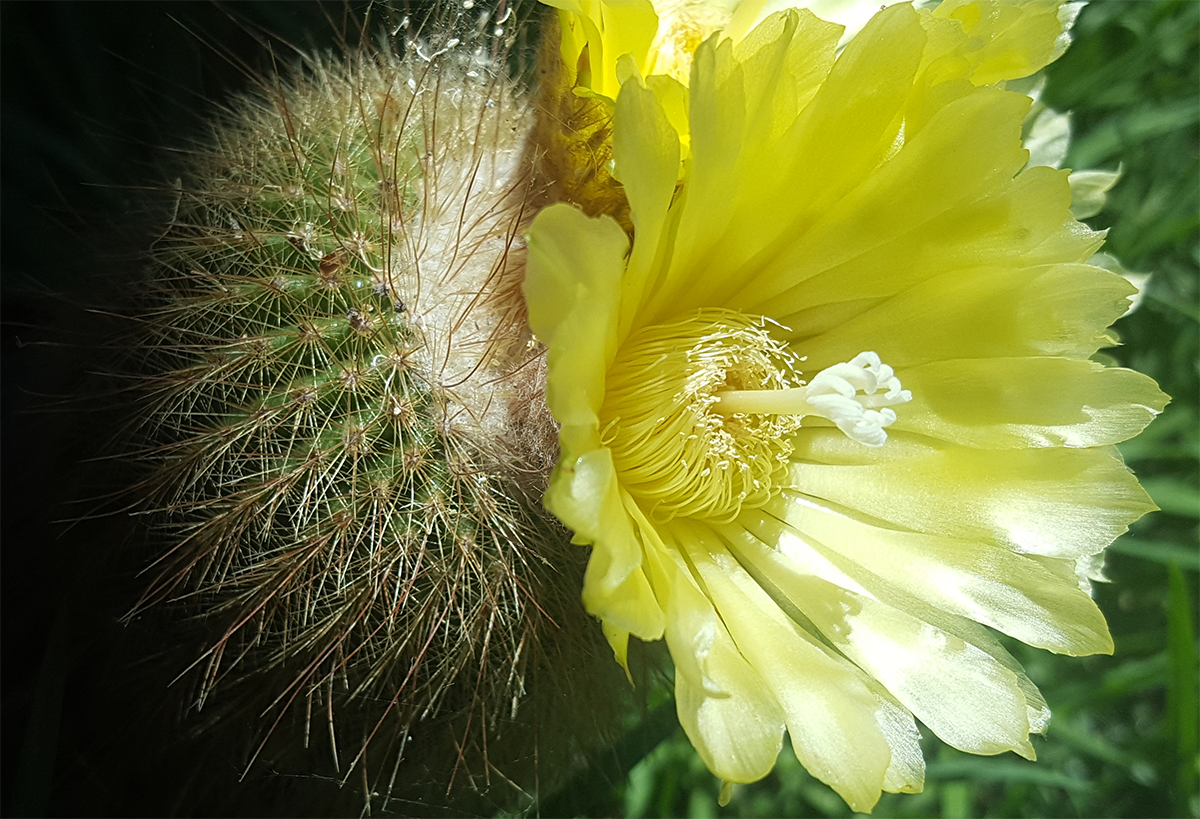 Full Size Images: http://thorhammaraxx.com/steemit/cactus_flowers/
Aren't they pretty?
Cheers & Rock On!
:Metal: [x)
@Hammaraxx