Antarctic Expeditions and Space Parody Patch Collection
Greetings, F.E.P.E. (Flat Earth People Everywhere),
Right on it. Here is a collection of space parody patches I want to share with every flat earth activist out there. It contains 13 .Ai vector projects, which anyone can download for free, on Gumroad. Available in PNG format (All in One Pack) as well.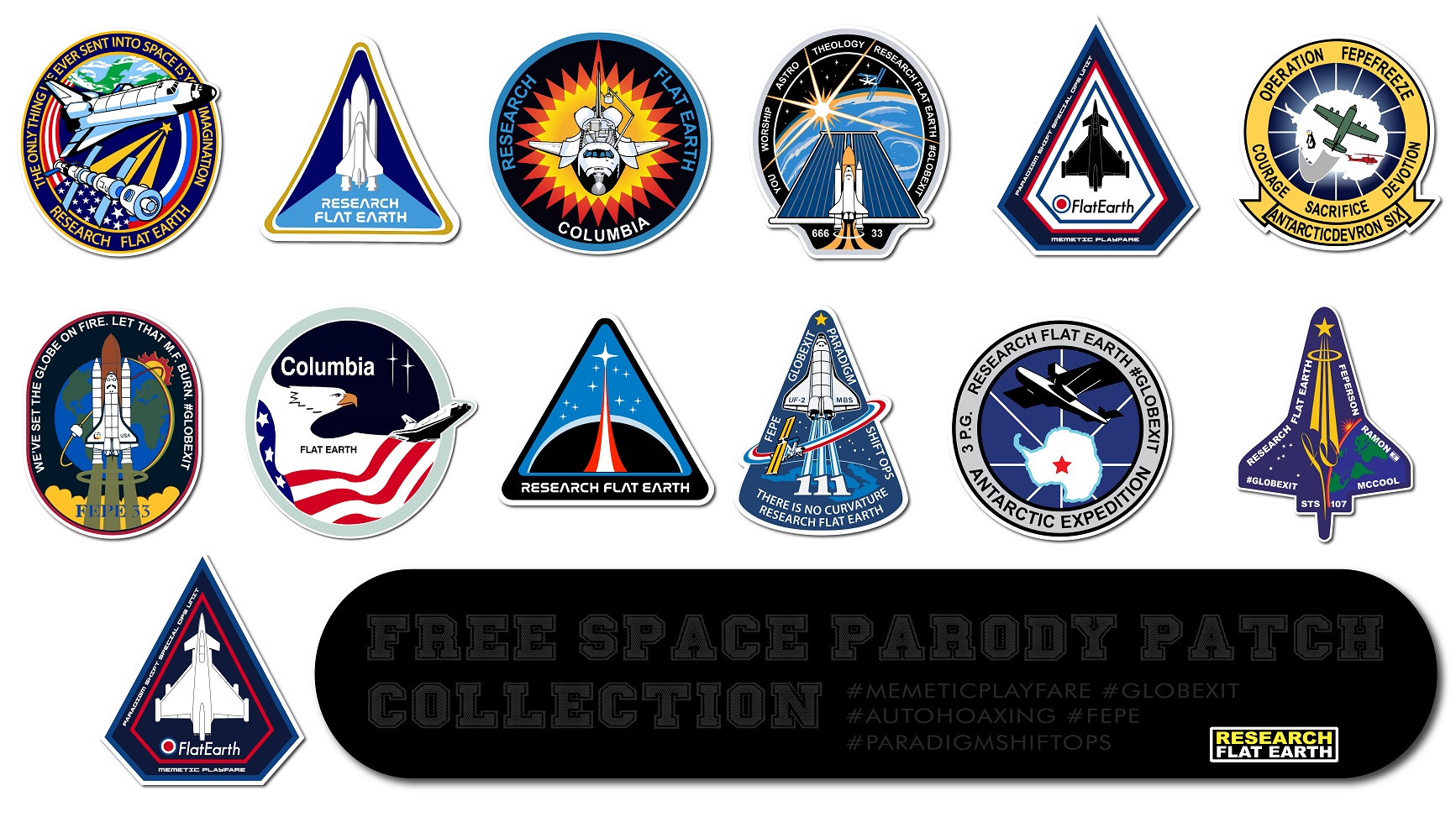 A quick video-slider for preview,
Music:
https://www.bensound.com
Once there, you'll find more awesome meme-product designs. Use them as you like.
"FREE VECTORS ON FLAT EARTH" ~ GUMROAD LINK: https://gumroad.com/globexit
Every donation made through Gumroad's "PAY WHAT YOU WANT" option is used to support #GLOBEXIT INTERNATIONAL OPS NETWORK projects meant to raise awareness about the true nature of the place we're living in.



There is more land out there. Research #flatearth.
Create! Enjoy!