Greetings from us, Flaminghelpers Family who daily write Christian and good moral Articles. Thank you for taking out time to check this post.
7th March 2019.
Today's Study is from 2 Corinthians 12:7-10 NKJV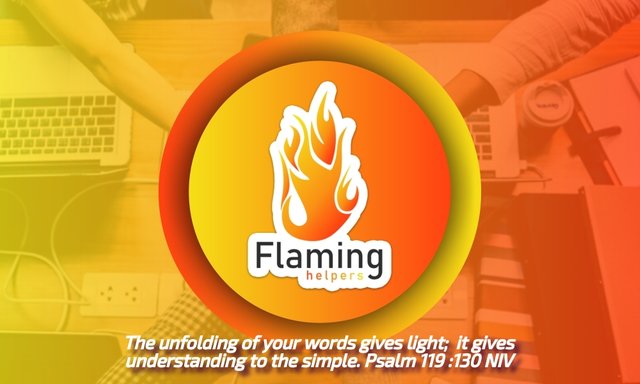 ---
The Bible is too precious to be just a book but a pure book inspired by God. Everything forseen from the past, written in it has come to existence. We need to read back to back to understand everything Jesus did for us all.
---
Today's Beautiful book of the Bible:

2 Corinthians 12:7-10 NKJV

(7) And lest I should be exalted above measure by the abundance of the revelations, a thorn in the flesh was given to me, a messenger of Satan to buffet me, lest I be exalted above measure. (8) Concerning this thing I pleaded with the Lord three times that it might depart from me. (9) And He said to me, "My grace is sufficient for you, for My strength is made perfect in weakness." Therefore most gladly I will rather boast in my infirmities, that the power of Christ may rest upon me. (10) Therefore I take pleasure in infirmities, in reproaches, in needs, in persecutions, in distresses, for Christ's sake. For when I am weak, then I am strong.

---

---

Brief Description

The word of God is like a calm to a raging storm. When we accept God into our life, his words will satisfy our hunger.

Paul had a long time injury in his body and God refuses to take it away even when he cried to God about it. In the third time he cried God told him "My Grace is Sufficient for you."

What a response from the heavenly father who love us so much and can take away your pain but refuses because our strength is made a show in reproach, infirmities and tests.

When you face some certain things in this world my brother and my sister count it all joy because your testimonies depends on it.

If thou faint in the day of adversities your strength is little. Don't forget this ever...

---

About the Author

Stevenmosoes is a resident pastor and popularly known as the Blockchain Pastor, the founder of Flaminghelpers Group, on steemit, Whaleshares, Weku, easysocial, Discord etc. A great community with Vision: "To build a united community that rallies round her people, to empower, support, build and sustain the Christian community while supporting one another" I studied Computer Science, did several professional courses, a gospel blogger and love to just write inspirationally. You can find me in the Discord Server below.

---

Flaming Helpers is a Christian Community Network/Group who are posed to ensuring gospel is spread to the ends of the world through blockchain social media technology. We are constantly encouraging many to write Christian Articles but locally and international. Join us today with our discord details below.


---

Three Years Bible Reading Plan is a tip of the iceberg of Flaminghelpers Group!

Interested in joining Team Flaminghelpers?
Visit us on Discord and introduce yourself.