5 things I have done today to help the planet… [Day 010 – 24 May '19]
The end of another working week and 10 days into my challenge.
This is really making me buzz. Buzzing for the planet.
So much going on today - May flies, students striking, strawberries growing, organics studying, solar investing and the CAT inspiring...
---
1. My first strawberries from the polytunnel
It was only little, but I liked it.
We have not grown strawberries in the polytunnel before but we thought we would try them this year.
The heat of the polytunnel does appear to be keeping the slugs at bay, but they do need extra watering to plump them up.
We only got the polytunnel last year so we are still learning how best to utilise it.
This year so far we have cabbages, spinach, sweetcorn, peas, peppers and this evening I potted out some tomatoes there.
Still a bit of space left - not sure what I will add in there yet.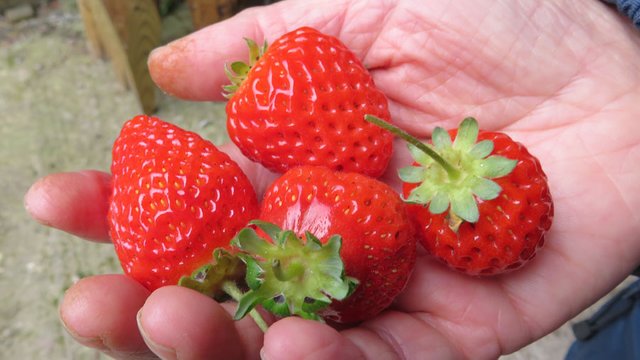 ---
2. The Organic Student
Our eldest daughter is studying at Bristol University.
Bristol is a super green city. It has its own currency, lots of environmental and eco related activities and at least four organic cafes and restaurants.
Better Food were the first eateries in England to gain the 'Organic Served Here' Awards from the Soil Association. There are three Better Food outlets in Bristol.
There are also numerous organic selling shops across the city.
To help with my daughter's student finances, and to encourage her to eat more healthily and more sustainably I have offered her a deal. I will pay up to £25 per week for any organic produce she buys.
Also I will provide a monthly allowance of up to £50 per month for eating out at any of the organic restaurants or cafes in the city.
With students, school children and young people now being at the forefront of the climate movement, at least my daughter will be eating as planet friendly as possible.
---
3. Hello Big Barn
Big Barn is an online marketplace for independent artisan food producers across the UK.
It provides both for buying from your nearest local producers, and for buying from individual producers across the country.
I have known about the site for several years but never tried it. Today I decided to give it a go.
Most of the local producers near me are meat producers, so I opted for buying from two producers in the marketplace - Camphill Village Trust in Whitby and Huntly Herbs in Aberdeenshire.
Between them I got a good range of organic jams, marmalades and chutneys. For organic products the prices were quite reasonable. However the big kicker is that because you are buying from two separate vendors you incur two separate delivery charges.
I am looking forward to trying the products when they arrive - particularly the organic Banana Ketchup from Camphill.
One product on the site that caught my eye was the Penguin Pie from Brockleby's Pies - luckily there are no penguins in it...
---
4. Investing in the Sun
I am newcomer to startup investing.
I made my first small investment in Good Club the other day via Crowdcube.
Today I have made a similar investment in Sun Harvester who have designed and developed energy storage systems that store clean renewable energy to power homes and businesses.
Investing in innovative young companies like Good Club and Sun Harvester that are doing good for the planet is way more satisfying that playing around with crypto-currency trading.
And maybe one of these small companies might hit it big and I get a good return on my investment.
---
5. The Daily Donation - Centre for Alternative Technology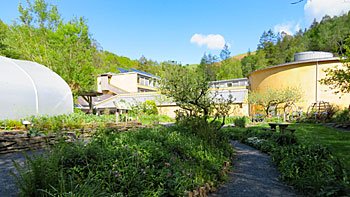 CAT in Machynlleth in north Wales has already been on the donation list, but it is an organisation that is very close to my heart as my eco adventures in life were inspired by my teenage visits there in the 1970s.
Therefore today's donation of £10 went to CAT's Inspire Action on Climate Change appeal.
I was particularly inspired today to see so many young people out on the YouthStrike4Climate demonstrations today.
Will the politicians keep on ignoring them...?
---
This is simply energising.
Thinking every day of new ways to help the planet.
---
[ images, in order, from unsplash.com, @pennsif ]