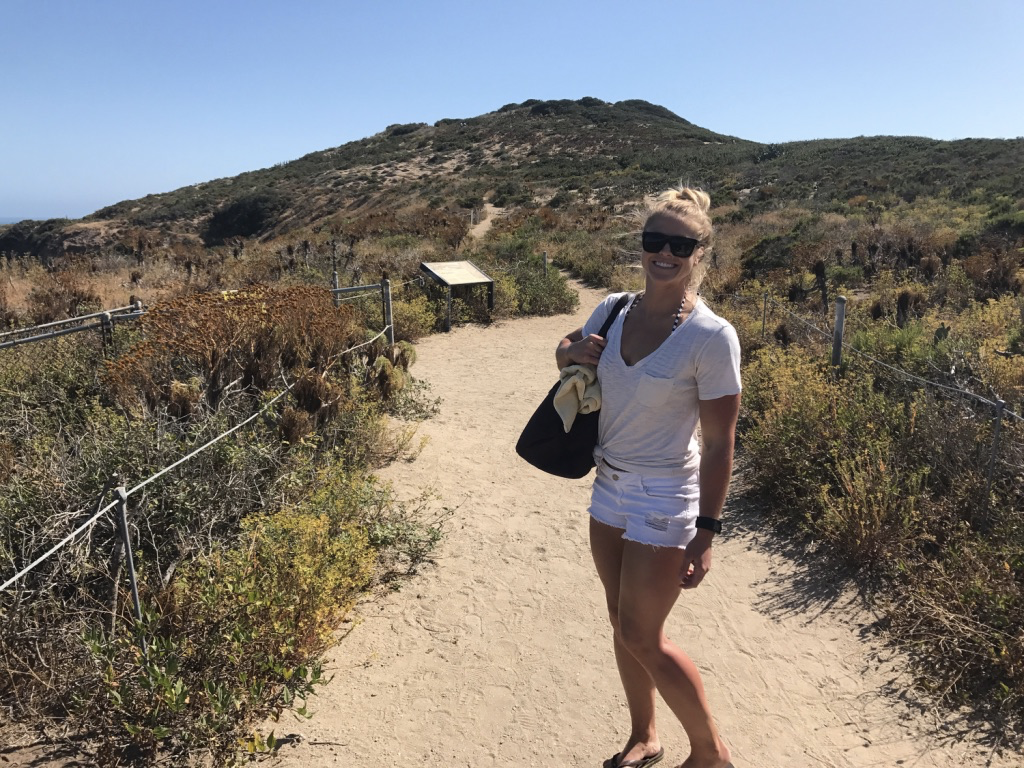 Today I wanted to build on a post I wrote the other day about NEAT, or Non-Exercise Activity Thermogenesis, which accounts for the calories you burn throughout the course of your daily activities that are not specific to intentional exercise. I was hoping to show just how much of an impact being active in your regular life can make even if you don't have a chance to get to the gym! You can read my previous post here: 5 Easy Ways To Increase Your NEAT!
This past Saturday, my boyfriend Chris and I had his parents staying with us, we'd scheduled our summer beach party for our fitness clients, and had committed to drive down to Malibu immediately after to spend the rest of the day with friends. A busy day for sure, and we made the executive decision to forego a gym session in favor of enjoying time with family and friends. Usually we find a way to do both, but this time we knew we'd be super pressed for time and chose not to worry about it.
I will say though, that I was wishing I could still reach a decent amount of calorie burn for my day - we have a trip planned in a couple of weeks and I've been trying to stay on track with my diet and daily exercise goals. Missing a gym workout wasn't going to be the end of the world, but I like to feel like I'm still making progress and not completely derailing myself when I know I'll be indulging a little more than usual while celebrating with loved ones.
Thank goodness for NEAT! Although I didn't do any structured exercise and didn't set foot in a gym, my daily activity and recreational choices kept me burning calories the whole way through! I'll just give you a little play-by-play of my day so you can see what it took me to still reach an amount of daily burn that I was satisfied with, just to illustrate what a difference it can make :)
On Saturday morning I was up early prepping for our beach party, putting things in the car and getting myself ready. Once we got to the beach, I made several trips to bring our necessary items down as well as helping our clients to carry what they needed from their cars… Tables, chairs, collapsible shades, games, towels, food, you name it!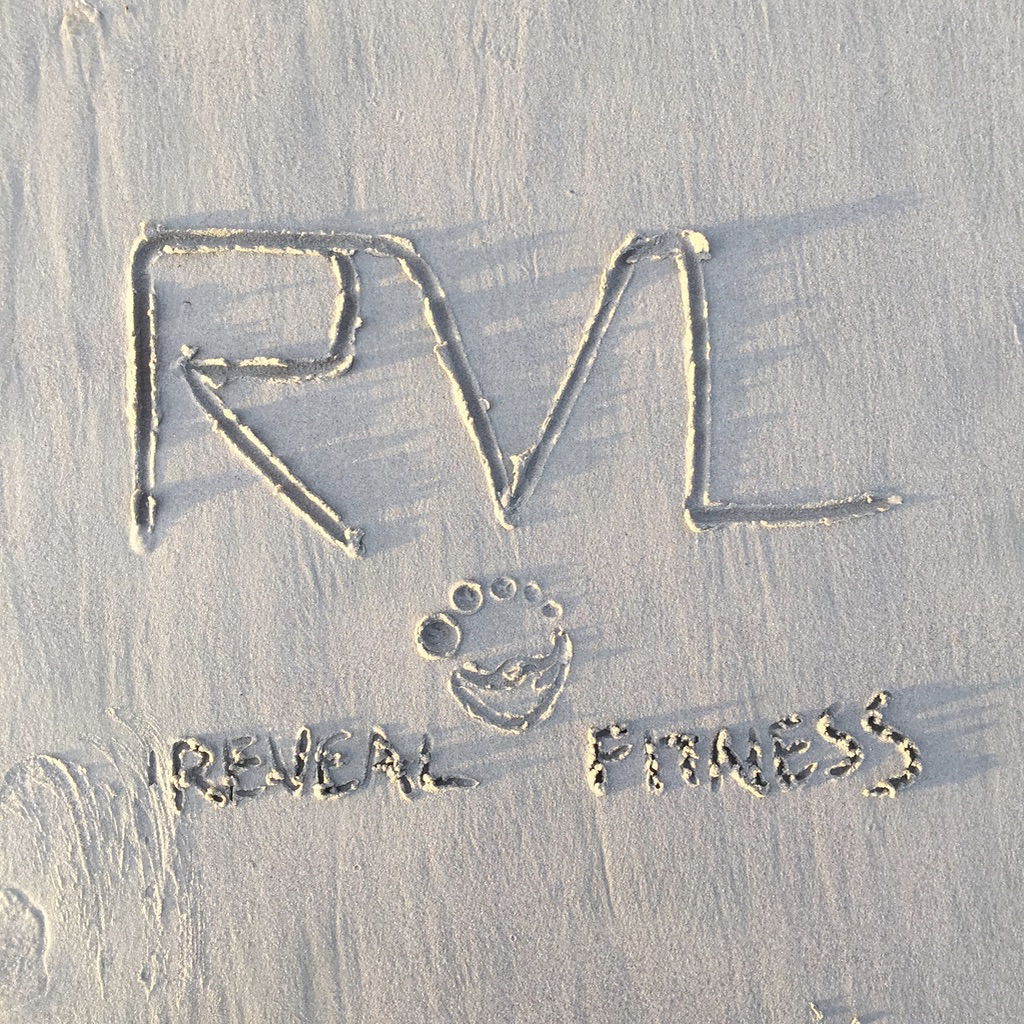 I was on my feet for the next hour running the workout and helping everybody out, then once that was over we got straight to playing! I love to play games of all kinds, so I was thrilled to get to try my hand at cornhole, "frisky golf," football, spike ball… A lot of our clients have kids, so it was especially fun to play with all of them :)
Once the party came to a close, we helped to carry everything back up off the beach and clean up where we'd been all morning. Chris and I hopped in the car and shot straight down to Malibu - a beautiful drive along the coast!
Once we arrived at a beach called Point Dume, we parked our car and gathered up all of our things to make the trek down to the sand. The walk itself took about 20 minutes, complete with a trail that had lots of twists and turns, with tons of steps! We brought corn hole down with us (a HEAVY game haha) and immediately began to play with our friends. Once we were finished we made the long walk back up to the car, which was much tougher than the way down!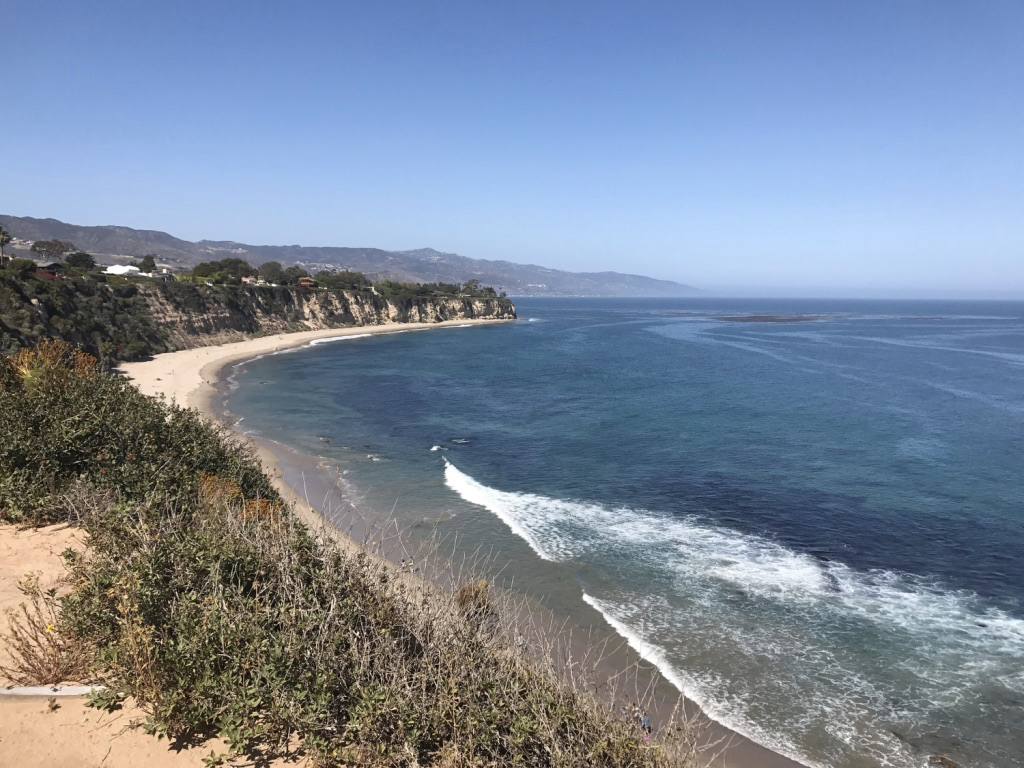 What followed was probably the mellowest part of our day - we visited with more family and went to dinner, which was super nice and relaxing. However, what followed was pretty intense!
After dinner we hit the ninja gym and trampoline park, called DojoBoom - I wrote more in detail about it yesterday because it was my #trysomething activity that I'd never done before. It was super fun, but definitely tiring! Although the intention wasn't to get exercise, that mission was definitely accomplished by our trip there - it was challenging to say the least!
When we finally collapsed in bed close to midnight, my FitBit (fitness tracker watch) let me know I'd burned almost the same amount of calories I would have if I'd gone about a normal day and hit the gym for a hard workout. Not too shabby, huh?
Although I was on the go for a long time, I still spent time in the car, sitting and chatting with people I love, and sharing meals around the table - in short, not every single moment was spent running around. I'm all about maximizing the time I have to be active, and I think I did throughout the course of this day!
This tells me that even when I can't work out, that I can still keep my body moving enough to positively influence my energy balance. This also tells me that the more active I am in addition to working out on the days I do have the chance to hit the gym, the better off I'll be!
At no point in this day did I notice that I was exerting myself in the same way I do when I'm in the middle of an actual workout… I played and laughed a ton, and didn't really realize how much I was moving around because I was having such a good time!
The moral of the story is: adding in activities that you truly enjoy can increase your NEAT and TDEE (total daily energy expenditure) by a lot, without feeling like you're doing another workout! Who wouldn't be into that?
How have you increased your NEAT lately? Have you had a day where you relied completely on your NEAT to help you reach your goals?
I'd love it if you'd tell me your story, and let's keep moving together! :)
Please feel free to comment, upvote, or resteem if you'd like :)