Fishing for european redfin perch using fishing lures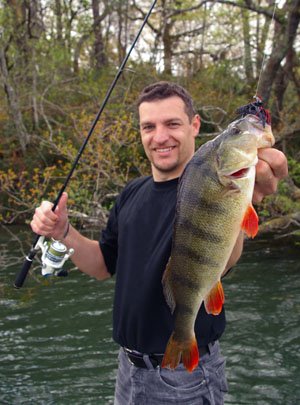 By far the most popular fish for anglers in the UK, most of Europe and Australia is the European Redfin Perch. These fish are some of the most aggressive freshwater fish you will find, and also some of the easiest to catch.
Some people prefer to fish for redfin using baits, which provides a much slower days fishing, while others who hope to land a lot of fish each outing often opt to use redfin fishing lures instead.
Redfin fishing lures are some of the most common lures available, and the cheapest if you know what types you need. You can avoid brand names with these fish, you just need the cheapest lures possible, as they will hit almost anything, the key is not so much in the look or reputation of the lure, it is in getting a lure near them in the first place.
Redfin will often attack and lure it can see within striking range, the type of lure you use depends on the type of fishing you are doing. If you are using a kayak or boat, then you will be targeting schooling redfin, they often travel in groups of 3 or more and will travel the deepest areas of water in these cases. A fish finder can make things a lot easier if you are on a lake or a deep river.
Otherwise if you are fishing from the shoreline or a pier, your best chances at landing a fish from the pier in the open waters is just at sunrise or during sunset, when the sun is out completely, the fish prefer to hide away in ambush waiting for smaller fish to come past before striking. Fishing after sunrise and before sunset, will require you to find where they are hiding.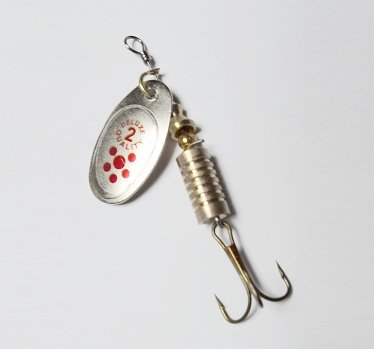 Redfin can be caught using a few different lures, the most commonly used redfin lures are spin lures, these are small lures with a treble hook on the end, and a blade (looks like a spoon) on the top. These work by spinning the blade / spoon at the top when you retrieve the lure, and when they start spinning it sends strong vibrations through the water, along with a circular look making the lure look more like the body of a small fish. Redfin will grab these instantly almost every time if you can get one near them. The best places to use a spin lure are areas where there are logs or weed beds, but next to them very few snags, these lures tend to snag off very easily, so you want to avoid dragging these lures into weeds or underwater sticks or tree branches.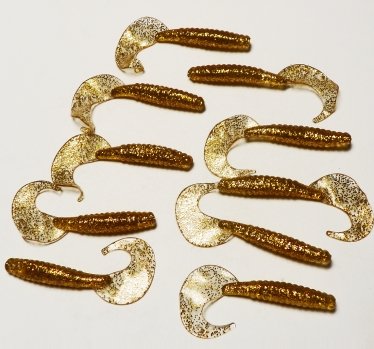 In cases where there are heavy weeds and snags, then the best method is to use a soft plastic fishing lure, in a grub style or swimbait, grub looks like a tree grub with a circular tail which streams along behind the lure, which attracts the redfin, where as swimbaits will have a small tail which sways side to side as you retrieve, imitating a fish. When there are heavy weeds or lots of snags, using weedless fishing hooks is by far your best method of attack, it will allow you to get the lure deep down into the weeds without any problems of snagging off or dragging weeds on the hook.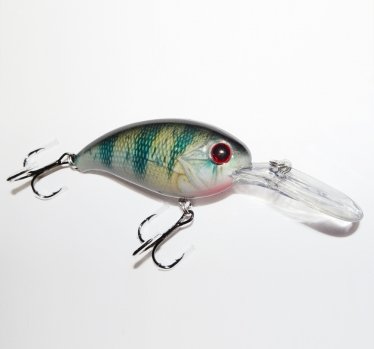 Third on the list is your regular hard body diving fishing lures, these look similar to actual fish, and have a clear diving bib / angle on the front, which directs the lure deeper into the water as you retrieve, the depth is set both by design and also your retrieve speed, so you want a shallow diving lure and slow retrieve in shallow waters, while a deep diving lure and faster retrieve is perfect for deep water.
The above is the basics of what you will need to remember and focus on when you first start fishing for european redfin perch, usually these few important tips above are enough to get you started without loosing lures constantly, and will also help you to build confidence as you will begin to focus upon learning where the fish hide rather than what fishing lures to use.
Best of luck and if you like this article, don't forget to upvote it :)